Feeding your girlfriend to dogs might be troublesome for many people's professional lives but this is clearly not the case with footballer Bruno Fernandes de Souza, as he has been signed by Brazilian Serie C club Boa Esporte.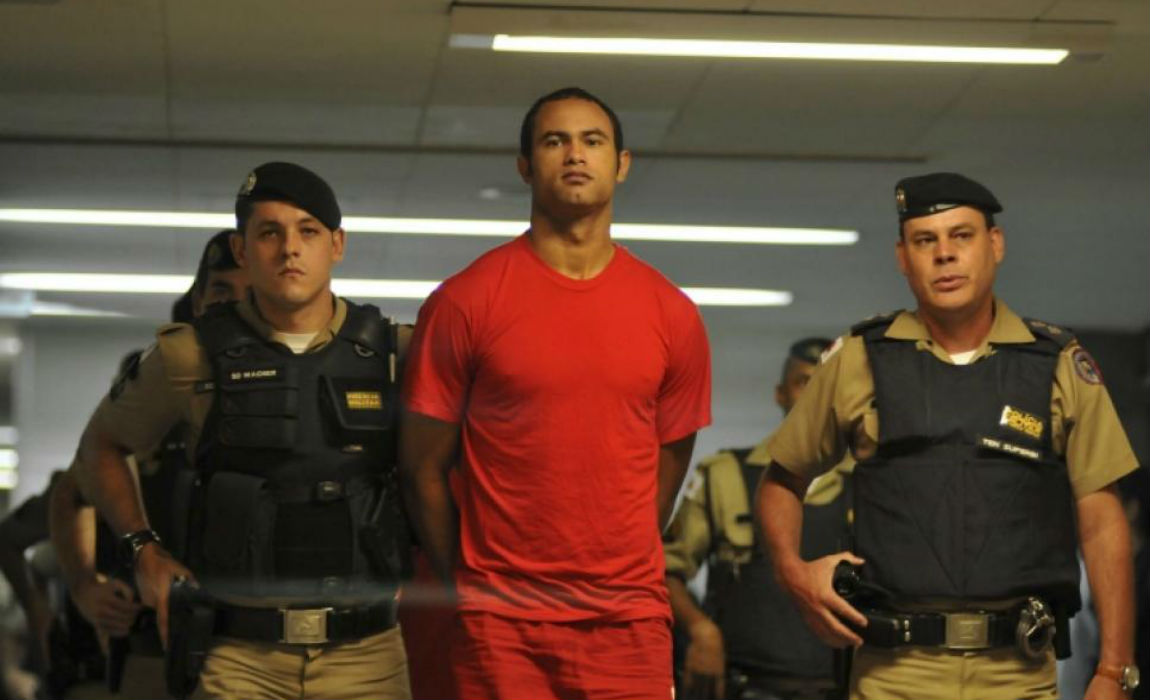 The announcement was made two weeks after the goalkeeper was released from jail pending an appeal against his conviction for murder.
The 32-year-old, who has not played competitively for seven years, agreed to a two-year deal with the team from Minas Gerais state, club officials said on Friday.
Lucio Adolfo and Luan Veloso Coutinho, who represent the goalkeeper, had already affirmed that a many clubs were interested in signing him.
Fernandes was sentenced to 22 years in prison in 2013 for participating in the murder of his former girlfriend Eliza Samudio. He was released on February 24 after being granted a writ of habeas corpus by a Supreme Court judge.
ALSO READ: Top 10 Footballers Charged With Criminal Cases
Bruno had initially denied all the charges against him and even said in an interview that he wishes the then 'missing model' and his alleged girlfriend is found so that he could take care of her and her child.
Supreme Court minister Marco Aurelio Mello ordered his release asking him to spent three years in prison awaiting trial, which was an excessive period for an inmate considering him to be a first-time offender and who held a fixed address and stable job.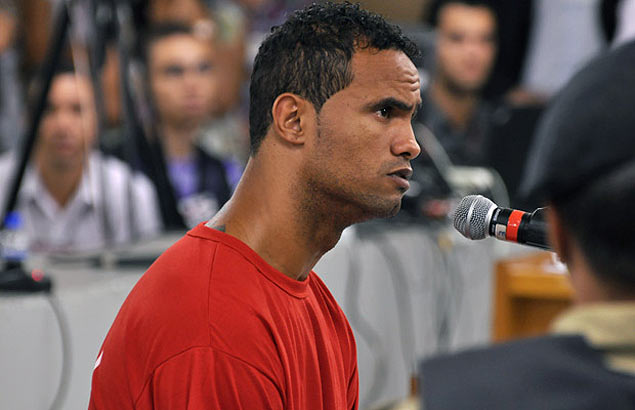 No date has been set for the appeal hearing. Fernandes' career has included spells at Atletico Mineiro, Corinthians and Flamengo. In 2009 he was captain of the Flamengo team that won the Serie A championship.
(With Inputs From Xinhua)