Chelsea is slowly getting in their groove under their new manager and at the same time, Manchester United is losing theirs. Chelsea hosts Manchester United in their 26th Premier League this Season. Here's everything you need to know before the game.
Chelsea are currently 5th in the table, 2 points behind 4th place West Ham. A win against a top 4 team will be highly beneficial for Chelsea if they intend to play Champions League football next season. Even Liverpool is right on their heels and a loss for them would help Liverpool sneak past them on top.
Manchester United have been playing catch up with Manchester City for the past 2 weeks and haven't made any difference to the gap between them. It's not like United is playing badly though, Manchester City is on a whole different level right now. Manchester United are currently tied on points with Leicester for the 2nd place and if United isn't careful, chances are they might fall down the table real quick, you never know.
Positives, but Thomas Tuchel picks out room for improvement 💪 #CHENEW pic.twitter.com/E9P5xdMuDm

— Chelsea FC (@ChelseaFC) February 16, 2021
Thomas Tuchel has taken Chelsea by storm. He has delivered the results fans were rooting for and even the players are happy with the German. A Champions League spot in his first season will cement his position at Chelsea for the future. Other than Atletico Madrid, Chelsea hasn't faced big clubs under Tuchel yet and it'll be interesting to see if Chelsea wins against the historic rivals, Manchester United under the new manager.
🔊 Sound on to hear the thoughts of the boss on tonight's progression in the #UEL

🔴 #MUFC pic.twitter.com/VP04t3wxK2

— Manchester United (@ManUtd) February 25, 2021
Ole Gunner Solskjaer is currently a happy man but it doesn't mean that he is unaffected by the constants scrutiny Manchester United fans have against him. Problems with the board don't seem to settle down for Ole and it will sooner or later reflect on the pitch. For now, Ole and his men should focus on their football and even though City is far ahead, their form can dip at any point and Manchester United has to be close enough to snatch the opportunity.
In their last 5 games, they have had 4 wins and a draw, clearly showing that Chelsea is in magnificent form. Out of those 5 matches, 3 were clean sheets for Chelsea which makes it even better. Last time out, Chelsea played against Atletico Madrid winning the game 1-0. They were aggressively attacking and had a confident backline throughout the game. We might see the same quality of Chelsea against Manchester United.
Manchester United in their last 5 games, they got 3 wins and 2draws. Manchester United isn't in a bad form, one can call it mediocre. But mediocre won't do in a competition like Premier League and they need to up their game. In their last game, they drew against Real Sociedad in the Europa League. Their 4 goals lead from the first leg saved their butts or else they would have been easily knocked down. Manchester United is in a wavering form whereas Chelsea is improving with every game, a loss against Chelsea might be a fatal blow to Manchester United's team form and morale.
TEAM NEWS
Challenge today: tiny footballs! 🤏⚽️ pic.twitter.com/co0q0pxSba

— Chelsea FC (@ChelseaFC) February 25, 2021
Chelsea has been missing Thiago Silva due to an injury since the first week of January. Other than the Brazilian rock, there are no major injuries or suspensions for the Chelsea squad against Manchester United.
They will continue playing in their 3-4-2-1 formation and their starting lineup might look like:- E.Mendy, M.Alonso C.Azpilicueta, Zouma, A.Rudiger, R.James, Kante, Kovacic, M.Mount, Abraham, K.Havertz.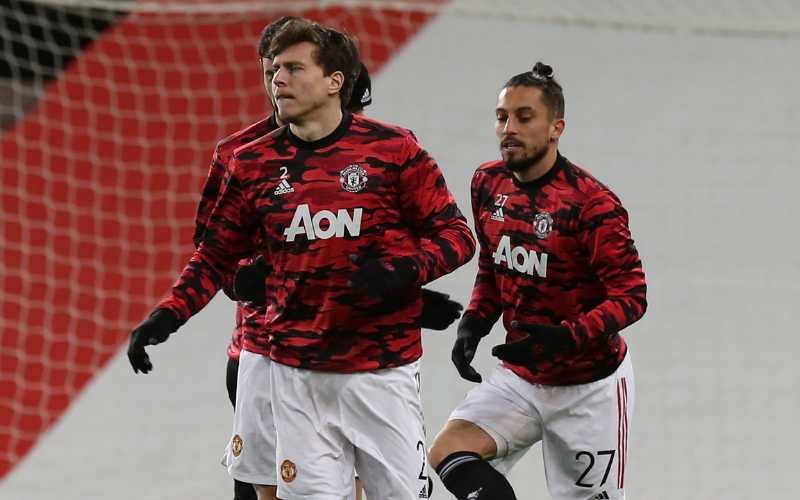 Paul Pogba is out injured for at least a month for Manchester United. Edinson Cavani suffered from some muscle problem but is probably going to play against Chelsea at least as a substitute. Donny Van de Beek and Scott McTominay of Manchester United are also out injured and their attendance for the Chelsea game is tentative.
They will probably play in a 4-2-3-1 formation, and their starting 11 might look like:- D.De Gea, L.Shaw, H.Maguire, V.Lindelof, A.Wan-Bissaka, Matic, Fred, M.Rasford, B.Fernandes, M.Greenwood, A.Martial.
GAME CHANGERS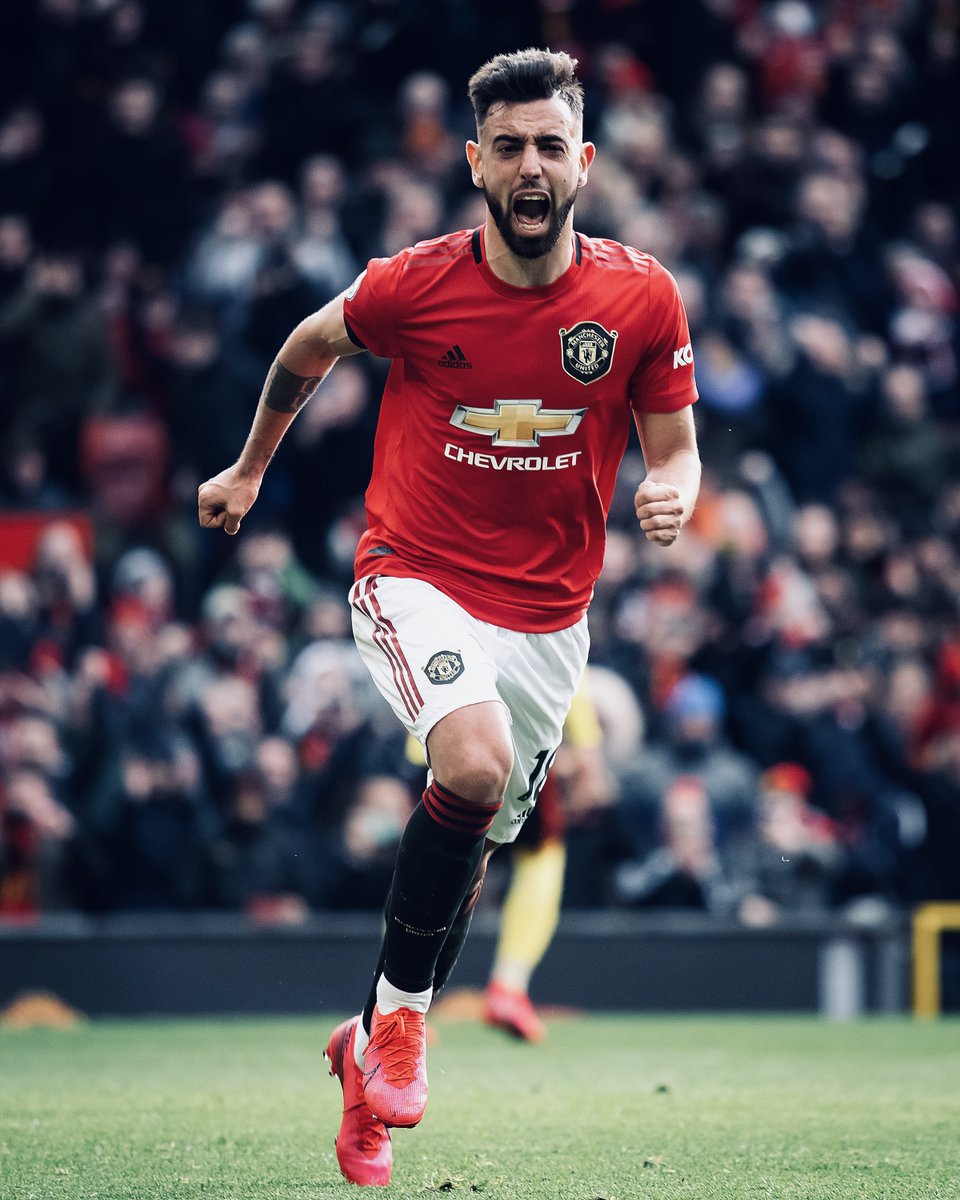 Bruno Fernandes has got to the player that is going to make all the difference for Manchester United. One of the best players in the Premier League this season. He has 15 goals and 10 assists and has the highest work rate for Manchester United. A lot of Pundits feel that Bruno Fernandes is carrying Manchester United the whole season and he might just do the same against Chelsea on the weekend.
👀 on Jorginho! pic.twitter.com/xoYujG4c9H

— Chelsea FC (@ChelseaFC) February 12, 2020
Jorginho has been in solid form throughout the season for Chelsea. He has 5 goals and 1 assist but the stats don't do justice to his actual worth. He controls the flow of the whole game through his passing and interception skills. He stays in the middle lurking in the shadows of the strikers and shoots or creates a chance out of nowhere. Jorginho has been completely unpredictable for Chelsea and poses a great to Manchester United
PREDICTIONS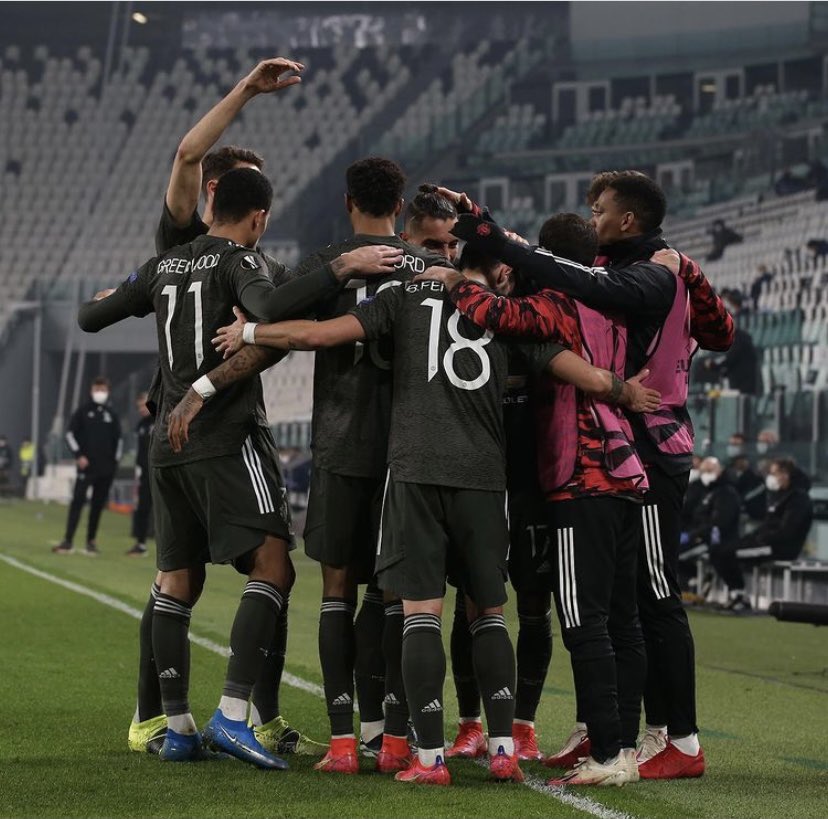 This game is a really tough one to predict because anybody can grab 3 points of this game and there is no way of knowing. But you can try your luck with EPL and  Champions League betting 💰
Although Chelsea seems to be in a better condition, Manchester United might rise up to the occasion because of the historic rivalry between the two sides. More than skills, this is going to be a game of emotions and the one who has the urge to win more and is willing to go the extra mile will win this game and in this case, we believe that team is Manchester United. We at FootTheBall predict Chelsea 1-2 Manchester United.