Chelsea fan and American football chic Emily Rogawski was spotted again at Goodison Park last night wearing her favorite club jacket.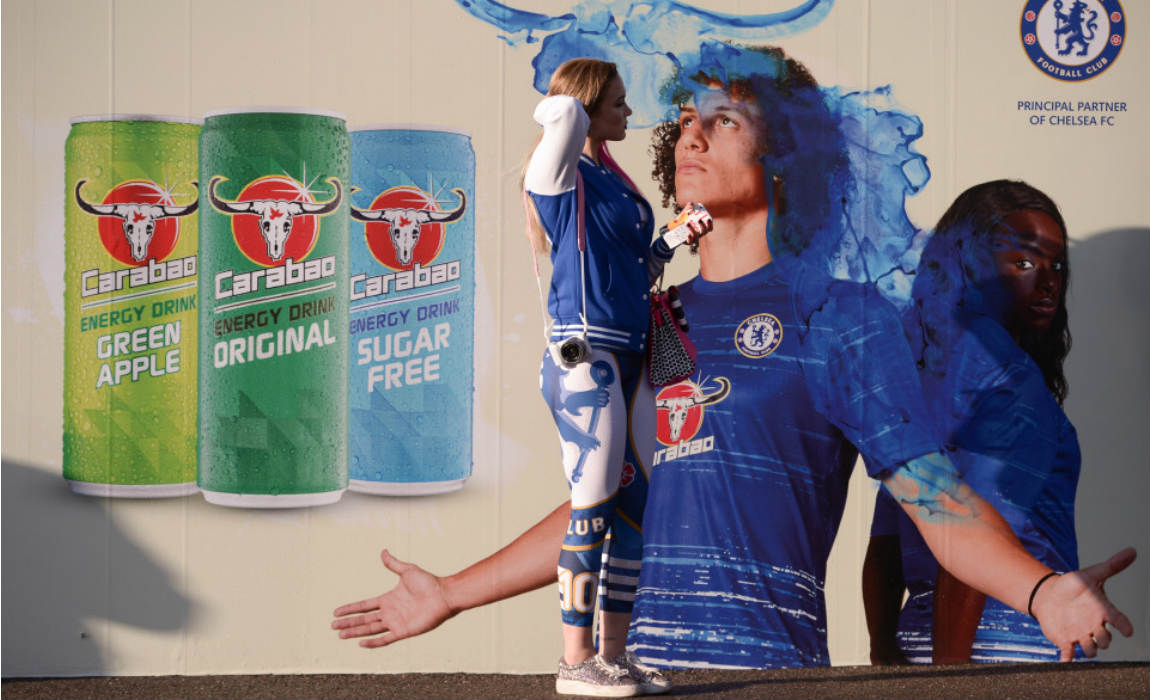 The stunning blonde came into the limelight during her previous visit watching Toffees draw with Manchester United.
Emily lives and breathes for Chelsea insisting that she reps "Chelsea everywhere" she goes.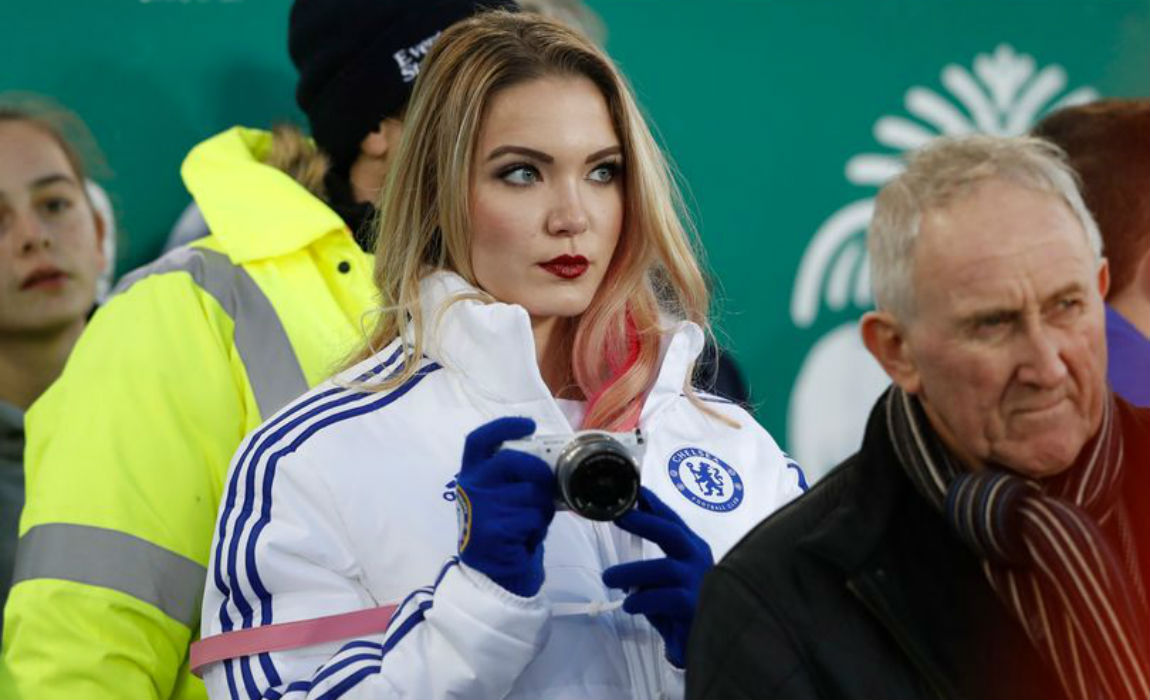 Ashley Williams came out to be the hero for Everton last night with his late winner which denied Arsene Wenger's side the chance to go top of the Premier league.
Delighted watching London rivals drop vital league points Emily Rogawski tweeted: "An amazing result tonight for both Everton AND Chelsea."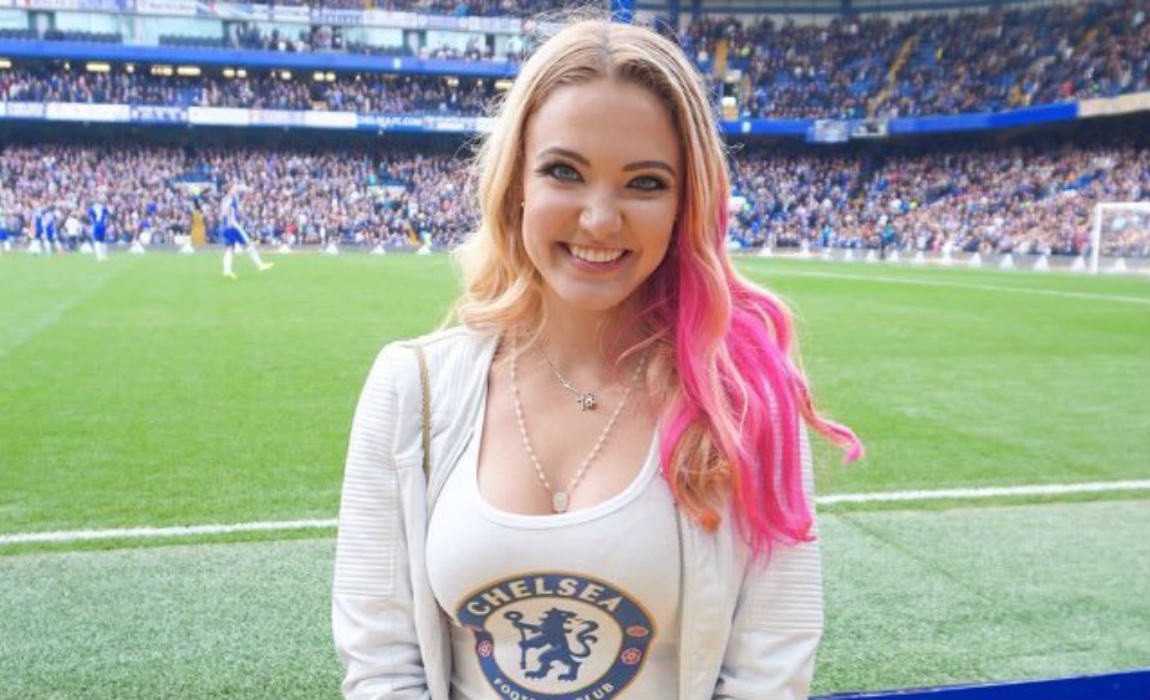 "Such a great game for only £7! Thanks to all the Everton supporters for being so friendly and welcoming!"
The American sports nut is pursuing Sports Psychology in Liverpool and side by side a PR and Journalism degree in America.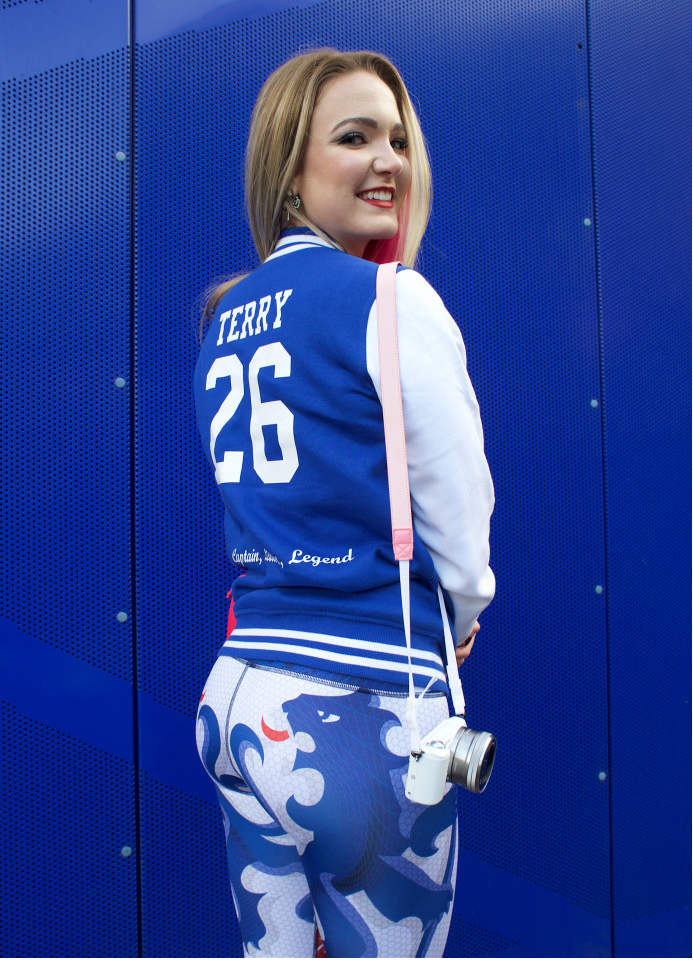 "Being an American living in England is a dream with all the football surrounding me so I try to go to as many games as I can."
"BUT LIKE SERIOUSLY… I rep Chelsea everywhere I go! What would you expect me to wear?"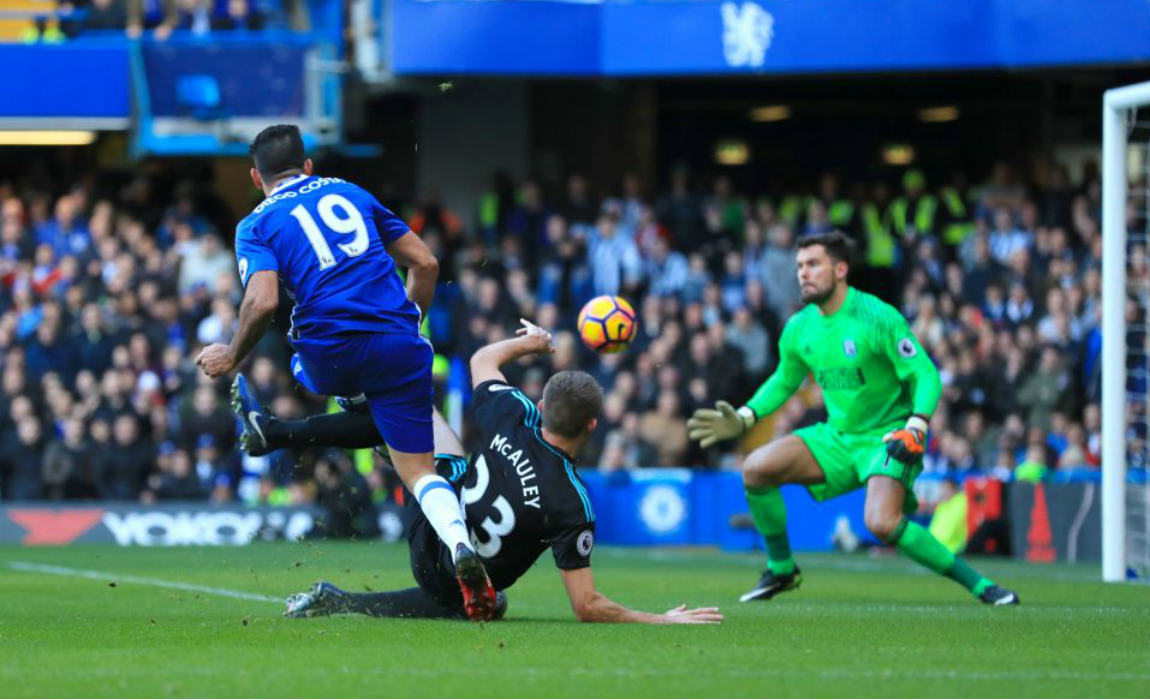 In her last week's visit to Stamford Bridge she wore a John Terry jacket saying "Captain, Leader, Legend" and leggings emblazoned with the Blues' badge as Diego Costa fired the winner for the Blues.