27-year-old Marco Reus is one of Germany's fastest and most skilled strikers. The Dortmund-born forward recently re-joined Borussia Dortmund after he played for RW Ahlen and Borussia Moenchengladbach.
As a youngster, he was educated by Borussia. Reus made 29 appearances for the German national team. In a recent interview with Xinhua, he said he is very much looking forward to Dortmund's China trip in the summer of 2017.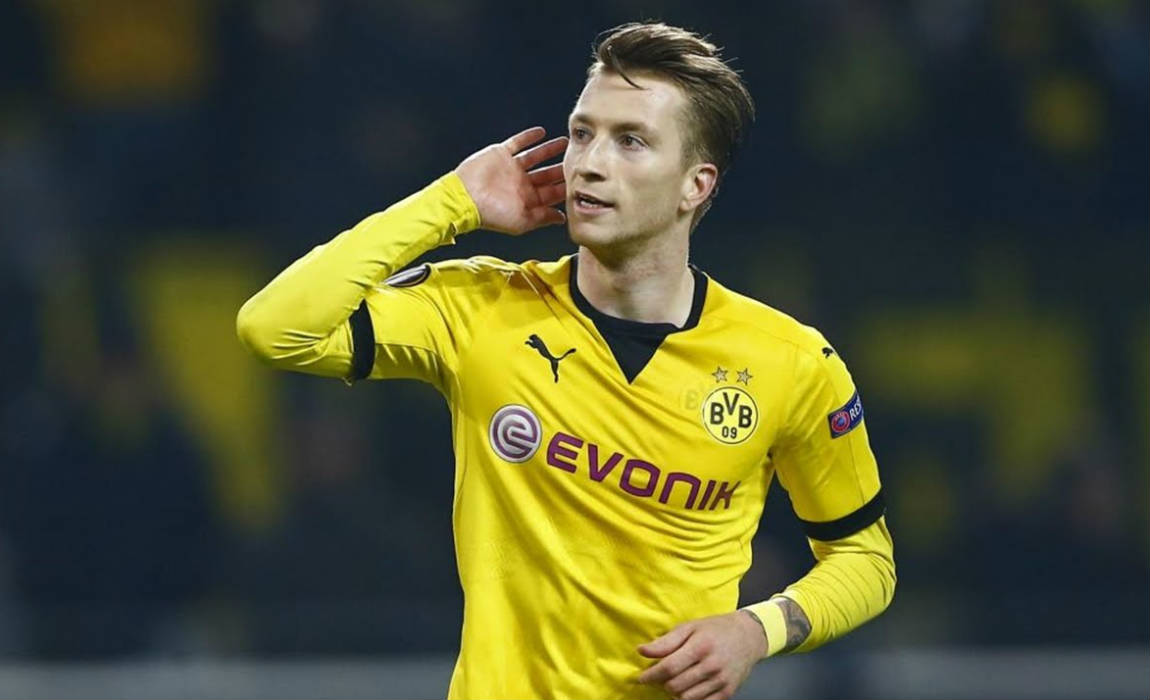 Xinhua: Mr. Reus, we would like to talk about some special technical skills.
Reus: (smiling) I hope you're talking about football.
Xinhua: Unfortunately not. We wanted to talk about your chopstick skills.
Reus: (laughing) It's going to be a very short interview.
Xinhua: We'll take the risk.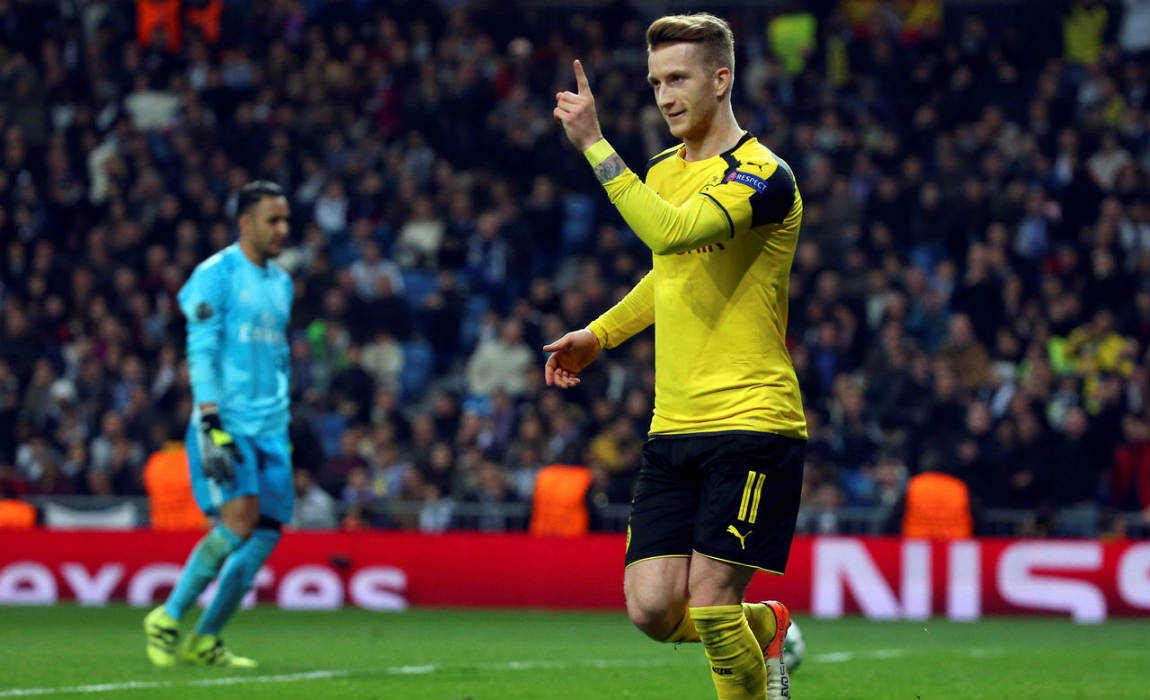 Reus: Ok…honestly, I am not very good with them. I tried several times but wasn't overwhelmingly successful. But I am determined not to give up. Until then I rather stick to knife, fork and spoon.
Xinhua: Maybe before summer you'll have the opportunity to improve since your team will visit China . . . .
Reus: . . . I'm sure, Chinese people are extremely nice. At least that is what I hear from my teammates. So I hope they' ll allow me to use spoon and fork in our hotel . . .
Xinhua: What else did your teammates tell you, since you missed Borussia Dortmund's trip to China last summer while recovering from injury?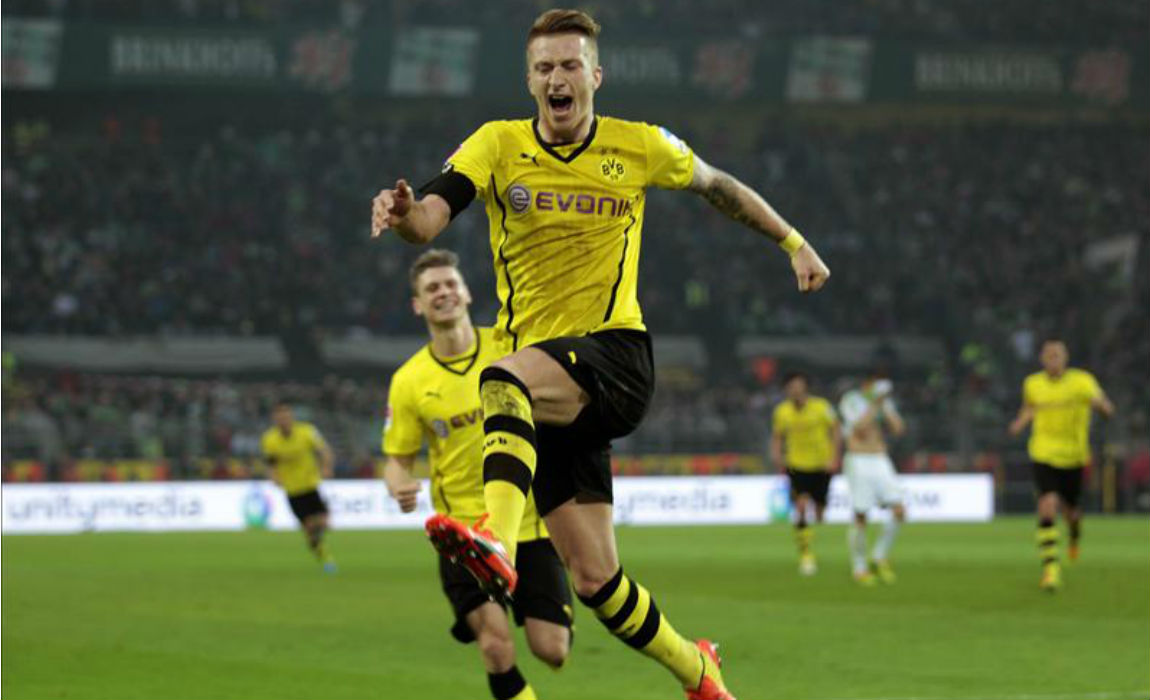 Reus: They told me about enthusiastic fans and very polite people that attended our training, about large crowds at the airport and many in China that like BVB. I am very much looking forward to the trip in the summer and am eager to see the country and hopefully also a lot of its rich culture.
Xinhua: You seem to be the perfect man to represent Borussia Dortmund and the club's corporate identity. You were born in Dortmund and raised nearby. How did you start playing football?
Reus: I started at a little club called Post SV Dortmund. My father was a coach there. After a while, an offer from BVB came in and I joined the club for several years. The fact that I returned after some years of development at RW Ahlen and Borussia Moenchengladbach is proof that it is a very special club for me.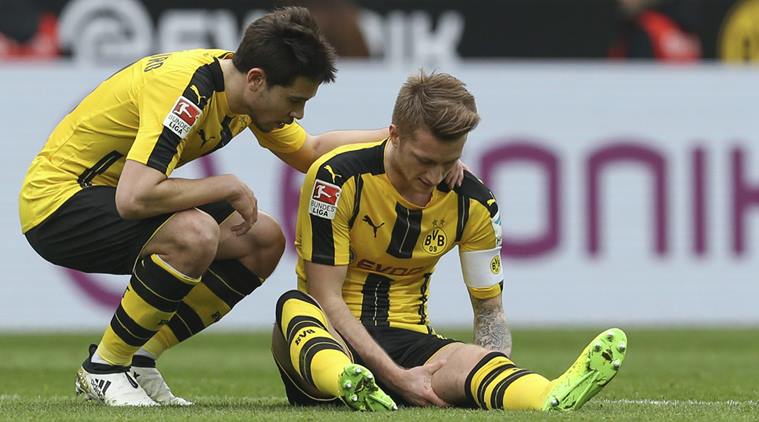 Xinhua: Let us stick to the early days of your career. When you compare how youth training looked like back then and today in Germany's academy system – we seem to be talking about totally different worlds.
Reus: Things worked well back then as we occasionally attended indoor tournaments or we traveled over the weekend staying with host families. But professionalism has been intensified. From the earliest age, you travel with the team, go to tournaments, train sometimes twice a day and learn right away what is important in football. That is very interesting to see.
Xinhua: Do you think the German academy system is one of the reasons for Germany winning the 2014 World Cup?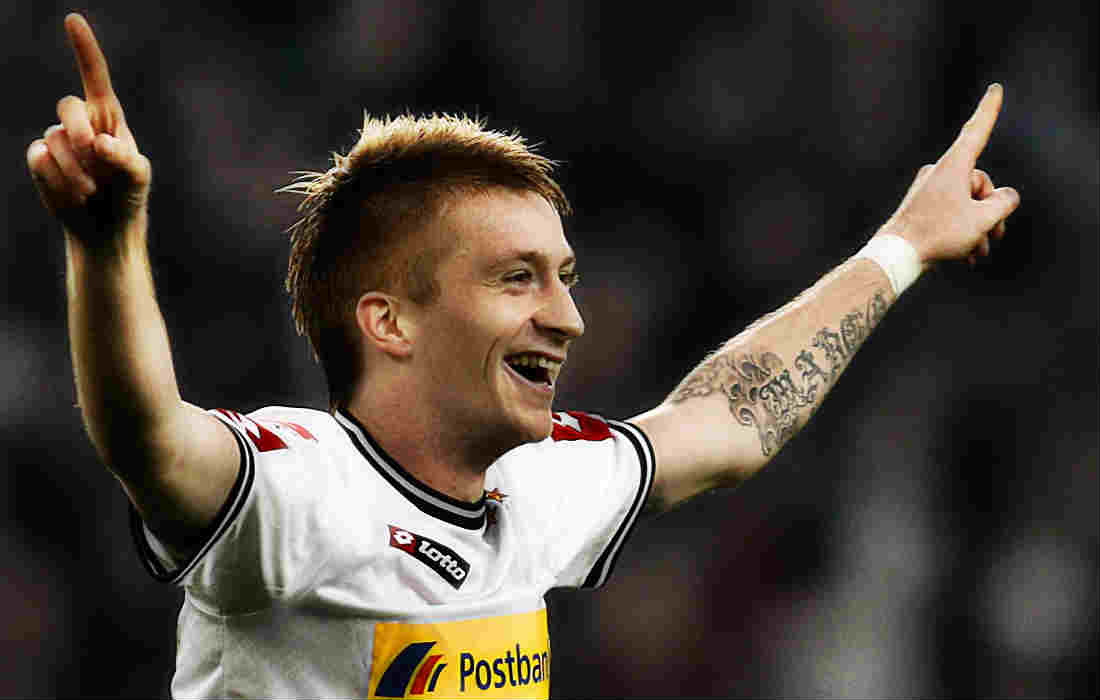 Reus: The system had a great impact on German football. You just go through all the names that were part of that great team in Brazil. So it is a positive thing that we keep on talking about youth coaching. But that also has two sides and one I see critical. For me, for a youngster, it is better to play as long as possible for his home club and join bigger ones when he is old enough to do so.
Xinhua: Do you have any advice for Chinese football-playing youngsters as you became a world class player at an early age?
Reus: Fight for your desires and do it with passion, no matter what it is, school, job, training or football. Work hard and keep in mind what you are dreaming of. Try to improve step by step, every day. But be honest with yourself in the judgment whether you can make it in football and be prepared to let go if it isn't possible. Take some risks, but take care you have other options in hand.
Xinhua: In Germany, footballing youngsters benefit from a so-called "dual system" which combines football and education. What do you think about that?
Reus: It is a very good system which provides lots of options. Stopping your education for football is always a risk. I left school and was lucky it worked. But it is a risk. I was lucky I had so many people behind me that supported my way.
Xinhua: Have you met any Chinese footballers in your career and what was your impression of their attitude?
Reus: I like Chinese sportsmen in general. They are technically and tactically on a high level. It is always hard to face them. What comes to my mind when thinking about Chinese sports is, of course, table tennis.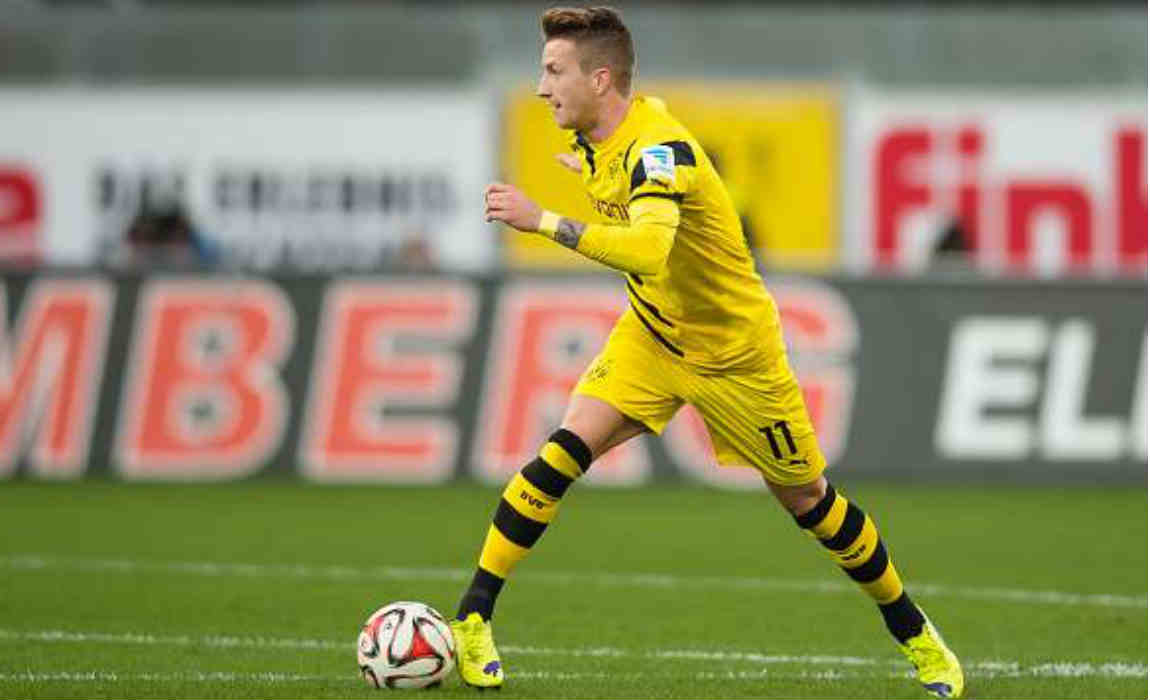 Xinhua: Using chopsticks you said is something you have to improve, how about your table tennis?
Reus: (smiling) Oh that is much better. I am not a bad player I guess. We often play within the team. I won't make it into professional table tennis, but on a certain level, I can be a hard nut to crack. It is always a lot of fun for us to play.
Xinhua: Football in China is developing rapidly and great effort is made to educate youngsters. At the same time, Chinese clubs buy well-known players from abroad. Would that be an option for you in the future to play in China?
Reus: To be honest, I haven't thought too much about it. I feel happy in Dortmund and expect to play there for many more years. If a footballer joins a foreign league this is a very individual decision and not something others should comment on. If a footballer makes the decision to join a foreign club we should respect that.
Xinhua: We understand that you feel especially happy with Dortmund's team which is full of quality youngsters. Your club and team stand for lively, high-speed football. You are one of the cornerstones of the game. Is it something special for you to be a vital part of a team like that?
Reus: I must admit I have always loved speed in sports and football. I was always happy to have fast teammates around me. This feeling never left me over the years. Now I again play in a team that enjoys fast football in all the competitions we play. It's an important factor for me.
Xinhua: You are 27 and still a rather young footballer, but looking at all the 18, 19 or 20-year olds in Dortmund's squad, do you feel an obligation to support them and give some advice as an experienced player?
Reus: (laughing) I am nearly 30 and have what you call experience. But I am available for our youngsters and it is fun talking to them and, if they want, give advice in several situations. It is part of team sports to help each other.
Xinhua: Borussia Dortmund stands for the strategy to build its team with highly-talented youngsters and attracts fans attention with its attacking style. Other big clubs count more on big names or stars.
Reus: From a financial point of view, it is hard for Borussia Dortmund to challenge clubs like Barcelona, Real Madrid or Bayern Munich because they have so much more money. But our club's leaders Hans-Joachim Watzke and Michael Zorc count on the general philosophy of developing talented players to a world-class level. I think the club has proven that it can be successful.
Xinhua: Considering your passion for high-speed football, we must talk about your teammate Pierre-Emerick Aubameyang. It must be like paradise for a footballer to play together with him. Both of you seem to have good fun with each other.
Reus: We knew when he came he is fast and crazy, that he loves stylish clothing and special cars. And all of that proved to be true. But I also can tell you about his other, the lesser known side of Pierre: he is a very calm character, polite and always very professional. He is someone who knows about the special moments when it is important to show your skills. We get along very well together; I think everyone can see that on the pitch.
ALSO READ: Chelsea Handed Huge Blow In £70M Rated Marco Reus Pursuit – As He's Injured Again
Xinhua: You are due to make your comeback very soon.
Reus: It is a good feeling to be back soon and help the team as we face many important games in the upcoming weeks. I think I can provide additional experience and hope we manage all challenges in April. I am very much looking forward to being back.
Xinhua: Looking at the Champions League, which clubs are the big favorites?
Reus: As always Barcelona as well as Bayern and Real, who will face each other in the quarter-final. For us, we face Monaco, a very good team and we expect very tight games. We need some luck to make it to the next round. But if you reach the semi-final anything can happen. That means staying focused and giving your all. Borussia Dortmund knows what it feels like to reach a final like we did in 2013. That keeps us motivated to do it again.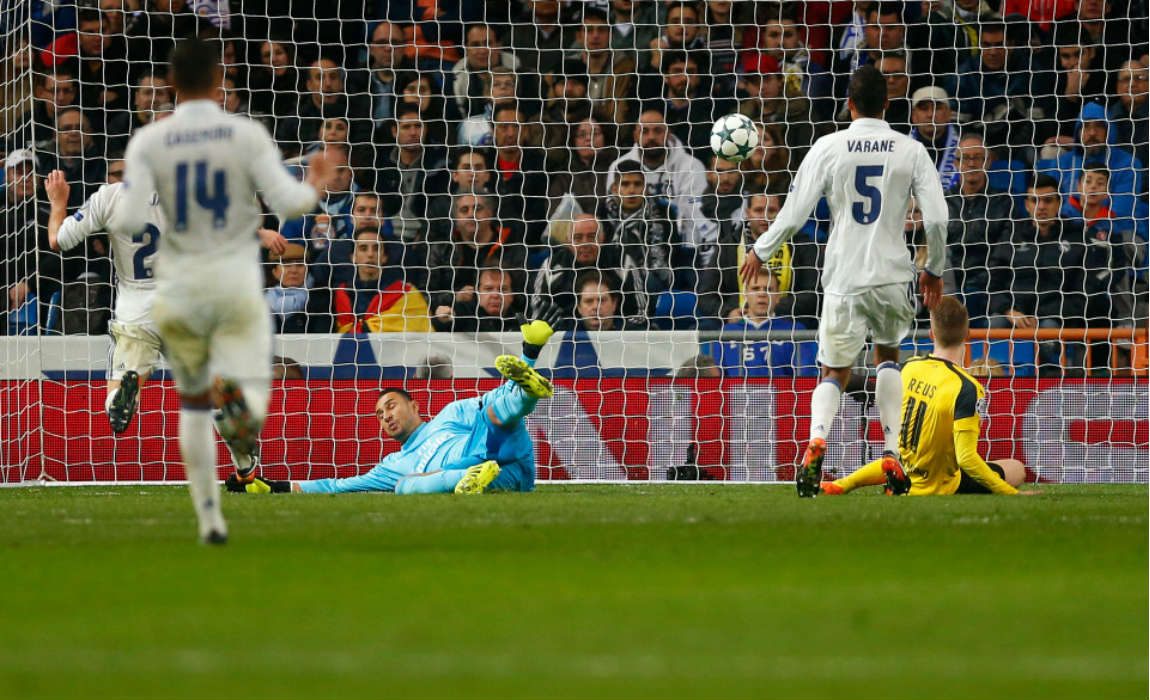 Xinhua: Monaco is like Borussia Dortmund, regarded to be a very competitive team, playing a similar style as your team does.
Reus: It will be a fifty-fifty game and little details will be decisive. Both teams like fast attacking football and are able to provide a performance on a very high level.
Xinhua: We talked about your special relationship to Borussia Dortmund as a club. On the other hand, the people in Dortmund seem to have a special emotional connection to the club. Driving through the city you see flags of the BVB all over not only when matches are to be played but every day.
Reus: The people identify in a strong way with the city and the club. Entering the city at night you see the impressive arena illuminated. The arena is sold out every time we play no matter in what competition. The support we get is unique. This gives you a special feeling as a footballer and us very much appreciate that amount of support.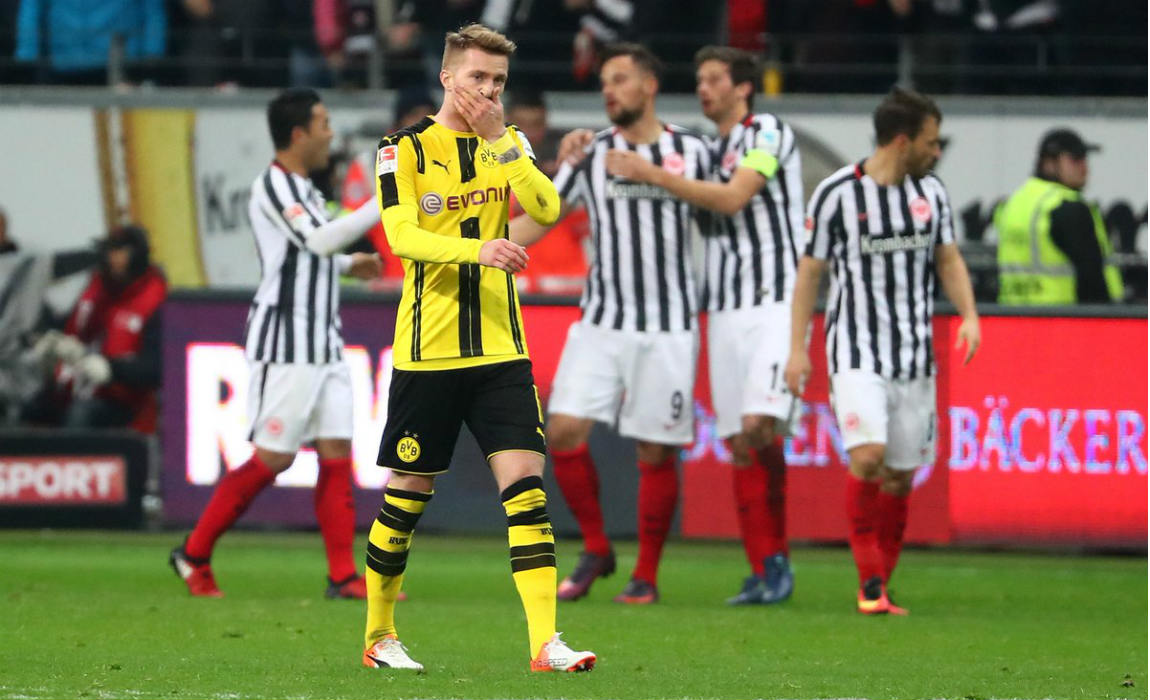 Xinhua: When younger you were a fan yourself. You grew up with your club as a vital part of life. So you must understand the people's passion very well.
Reus: As a kid, I was always impressed by the huge crowd. I could not imagine supporting any other club.
Xinhua: Due to injuries you missed to win a great title yet. Does that motivate you?
Reus: It does of course, but I don't think about the past. The most important thing is to develop and improve every day of your life not only as a footballer but as a human being in general. I enjoy every day that gives me the opportunity to work on that.
(With Inputs From Xinhua)
ALSO READ: EURO 2016: German Squad Announced, Marco Reus Missing