The German national team has announced that outgoing Bayern Munich boss Hansi Flick will succeed Joachim Loew at the conclusion of Euro 2020. Hansi Flick is finally set to be officially be announced as Germany boss.

https://twitter.com/FootTheBall/status/1397107613720928257
Flick will manage Germany at the 2022 World Cup in Qatar after a trophy-laden spell at Bayern Munich. He led the Bavarians to a clean sweep of trophies after taking over halfway through the 2019-20 season, securing the Bundesliga, DFB Pokal, Champions League, UEFA Super Cup, DFL Supercup, and FIFA Club World Cup. 
BREAKING: Hansi #Flick will become the new Germany national team head coach following @EURO2020 ✍️#DieMannschaft pic.twitter.com/2CpxjIsQSn

— Germany (@DFB_Team_EN) May 25, 2021
When it was announced that Flick would be leaving Bayern after leading them to a ninth consecutive Bundesliga title in 2020-21, an obvious candidate for a challenging job became available.
A MATCH MADE IN HEAVEN
Flick's contract with Bayern was set to expire in 2023, but he revealed in April that he would resign at the end of the season. Bayern initially announced that they wanted Flick to finish his term, but then approved his resignation and named Julian Nagelsmann as his replacement.
Flick returns to the German national team, where he was an assistant coach under Loew from 2006 to 2014. Flick played for Bayern Munich and FC Cologne before moving into coaching, where he worked for Hoffenheim and FC Salzburg before becoming Germany's assistant manager.
Hansi Flick confirms he is set to become the next Germany coach: "It's clear that I spoke to the DFB. Everyone knows how I feel about the national team. Things still need to be sorted out. It's about little things. If they are settled, then we can announce it quickly." #FCBayern

— Ronan Murphy (@swearimnotpaul) May 21, 2021
During his tenure as the assistant manger with the national team, Germany advanced to the Euro 2008 final and claimed the World Cup in 2014. They were both semifinalists in the 2010 World Cup and the 2012 European Championship. He later became the German FA's sporting director before joining Bayern in 2019 as Nico Kovac's assistant.
According to several sources,Hansi Flick was on Barcelona's radar, but the La Liga side were informed he had already verbally committed to Germany.
WHAT HANSI FLICK HAD TO SAY?
"I am very happy to be able to work as national coach from autumn on wards," Flick said.
"The season has just ended and my two years at Bayern Munich. The team spirit and the attitude of the players were outstanding, and I'll take a lot with me that will continue to shape my work. I'm really looking forward to [the Germany job] because I can see the great quality of the players, especially the young players in Germany."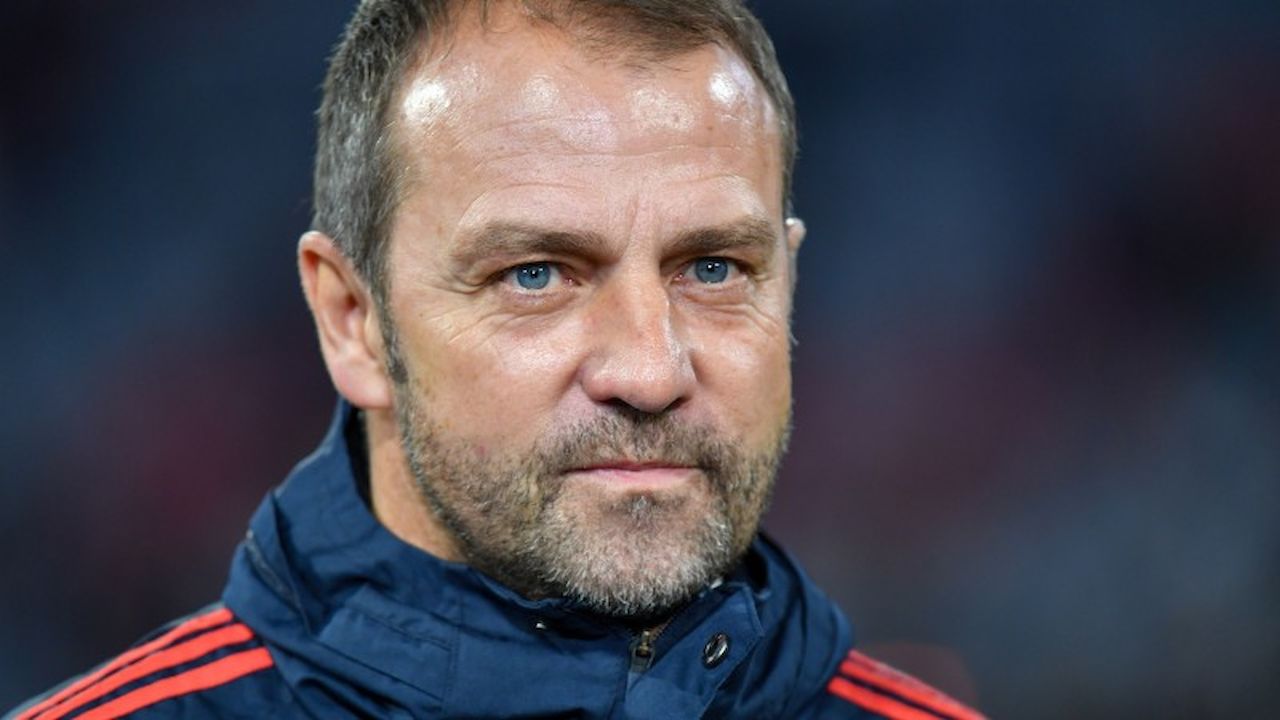 "That's why we have every reason to approach the upcoming tournaments with optimism, for example the European Championship at home in 2024. In addition, I know from best experience that with Oliver Bierhoff, I have a strong, trustworthy partner by my side and also with the team behind the team, so we can get started without a long build-up."
"I am also looking forward to contributing my ideas and ideas beyond the national team to the academy and the other national teams. The important thing now is not what will happen in September — I will speak with you in detail in August — but the upcoming European Championship, for which I wish the team the greatest possible success."