The Eredivisie has been a breeding ground for generational talents for a very long time. Players like Clarence Seedorf, Edgar Davids, Marco Van Basten, Arjen Robben, Frenkie De Jong, Matthijs De Ligt to name a few. Jurrien Timber could easily join this elite club.
🚰 @JurrienTimber https://t.co/r9PFHwpUy5 pic.twitter.com/VsEDB2v4Xc

— AFC Ajax (@AFCAjax) March 19, 2022
Jurrien David Normann Timber was born on the 17th of June 2001 to his mother Marylin, who is Aruban and his father who hails from Curacao in Utrecht, Netherlands.
After Matthijs De Ligt and Frenkie De Jong's departure from Ajax, it was not so surprising to see Ajax's revered academy produce a player like Timber. He made his first senior appearance at 18 for Ajax against SC Heerenveen in a 3-1 win for the Dutch giants on 7th March 2020.
𝑻𝒘𝒐 𝒚𝒆𝒂𝒓𝒔 𝒂𝒈𝒐.. 🔴⚪
➥ #OnThisDay pic.twitter.com/G5kRQ4vNIx

— Jurrien Timber (@JurrienTimber) March 7, 2022
Now 20 he has already been capped by the Netherlands at the senior level and was even part of their Euro 2020 squad. In fact he even started the first game for the Oranje at Euros against Ukraine which they managed to win 3-2.
European giants have been monitoring Jurrien Timber's situation at Ajax for a while now, the likes of Real Madrid, Barcelona, Manchester United and Manchester City. Not many fans know about his life off the field, so we at FootTheBall have decided to dig deep to get you some interesting facts about the prodigious defender Jurrien Timber.
1. Difficult Childhood
The Timber name is actually Jurrien's maternal name. Due to past personal situations with his father the Dutch wonderkid changed his name to Timber from Maduro. There is also hardly any mention of his father anywhere because till now we do not know his first name. This suggests that Jurrien Timber had a tough childhood as a kid, it is wonderful to see that the youngster did not let his personal problems affect him too much on the field during his developmental stages.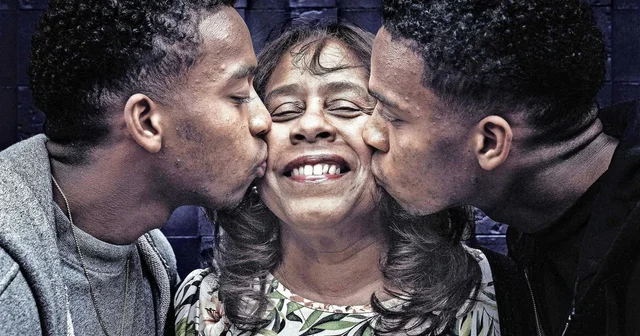 The way he dealt with such adversity is testament to his character. Jurrien and his brothers are especially close to their mother Marylin who raised 5 boys alone. No wonder she is one of Jurrien's role models.
2. Band of brothers
Jurrien is one of 5 timber brothers- Shamier, Cris, Dylan, Jurrien and Quinten make 5. They must have been a handful for their mother Marylin as kids. His elder brother Dylan and twin brother Quinten are also professional footballers who play in the Eredivisie. Jurrien is seemingly the most talented out of the three and the one that deserves the most attention.
3. Double trouble
Interestingly Jurrien and Quinten are twin brothers! While Jurrien is a centre-back for Ajax, Quinten plays as a defensive midfielder for his hometown team FC Utrecht.
Family ❤️ pic.twitter.com/J7dzVCgP3j

— AFC Ajax (@AFCAjax) January 16, 2022
Their emergence has reminded football fans of the iconic Dutch sibling duo of Frank De Boer and Ronald De Boer, who were also twins. In fact, the Timber twins also play in the exact same position as the De Boer brothers. A coincidence at best but if this is a sign of things to come, it is only a matter of time before both Jurrien and Quinten start to make major waves in European football.
4. Cut the wood short
Jurrien Timber's nickname is Tim. That nickname came from his surname Timber, which was literally cut in half. It is strange that it is his surname that the nickname has been derived from, not his name itself.
The good thing is that his football nickname is not the nickname he uses at home otherwise that would have been very confusing.
5. Caribbean at heart

Jurrien's parents hail from the ABC islands in the Dutch Caribbean. He feels very connected to his roots as he loves Caribbean cuisine and music. All his favourite holiday destinations are in the Caribbean too, where he loves to go to soak in some sun and enjoy the beautiful clean waves whenever he gets time off from football. Papagayo is one of the places that constantly features on his Instagram feed.
He is also eligible to play for the Curacao and Arbuan national teams, in fact, he is even the Curacao player of the year in 2021, despite starting for the Netherlands at the Euro in the same year.
6. Everyone on board!
The Ajax centre-back is a massive fan of board games. In his free time during the season, he is often found at home playing some board game or the other with his friends.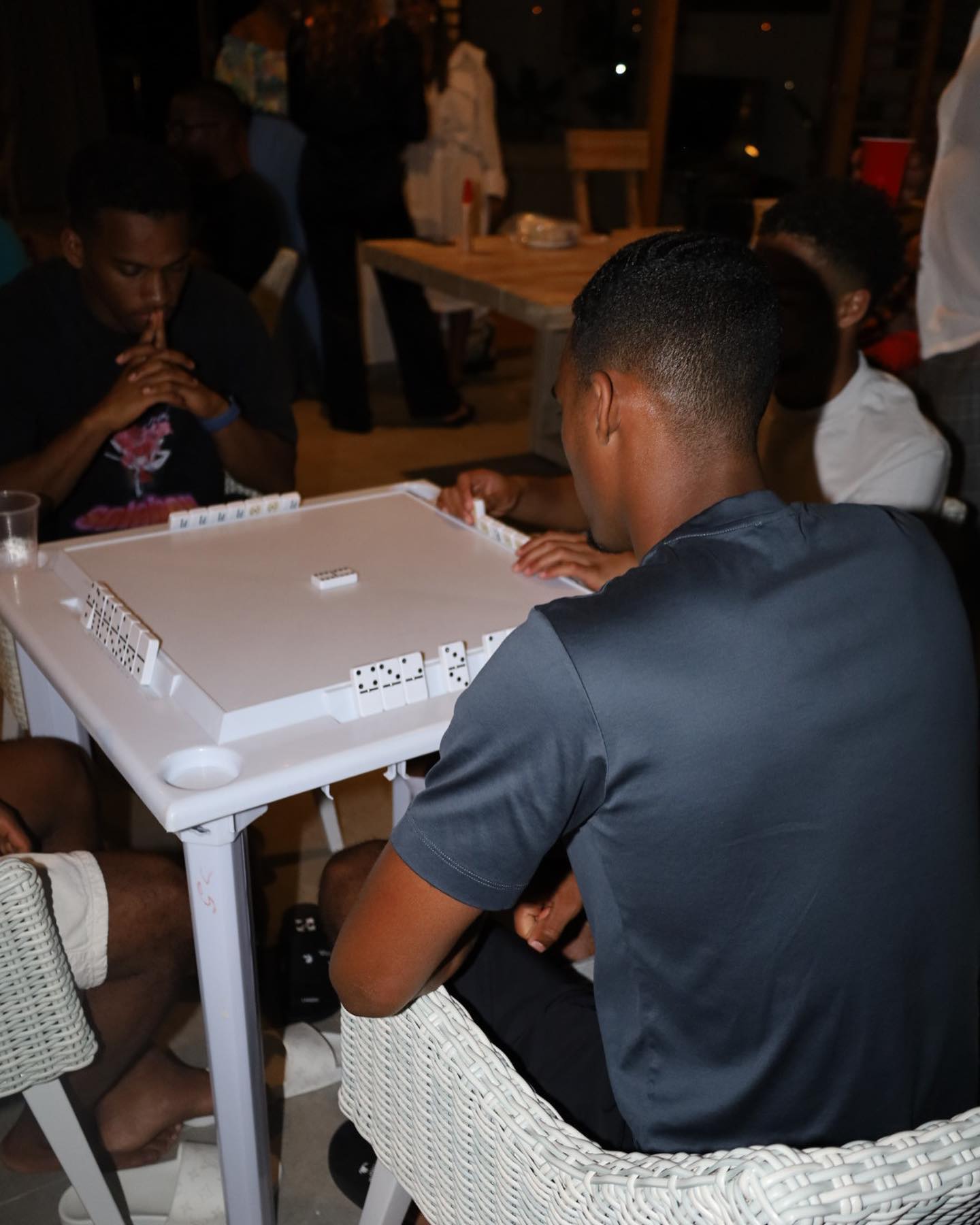 Jurrien Timber especially loves to play Dominoes, which is a very popular board game in the Caribbean, with his friends at home. The 20-year-old prodigy likes to keep himself busy with these board games so that he can avoid unnecessary temptations that might hinder his development. Good boy Jurrien!
7. Always remember your first
They say you always remember your first, well Jurrien will surely remember his first goal for Ajax. The Dutch centre-back scored his first goal for the Amsterdam club against Emmen on the 2nd of May 2021.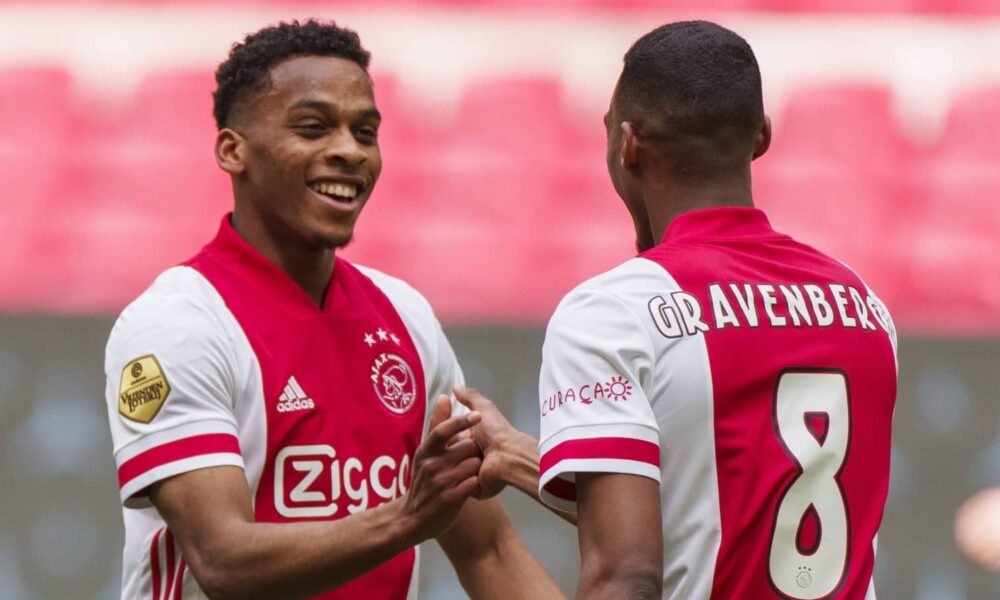 Ajax went on to win the game 4-0, Jurrien's goal was the first goal in that thrashing and the result confirmed Ajax as Eredivisie champions for the 35th time. He will surely remember his first senior goal for years to come. The fans will always remember his memorable performance in the game.
8. A FUT Favourite
The young centre-back has gained a lot of popularity through FIFA ultimate team. He has in fact become one of the most bought players in the game mode from the Eredivisie. The stats of his base card in the game are incredible for a centre-back. Blessed with pace, power and excellent judgement in real life the game has fairly rated Jurrien Timber and is one of the most complete centre-backs in the game.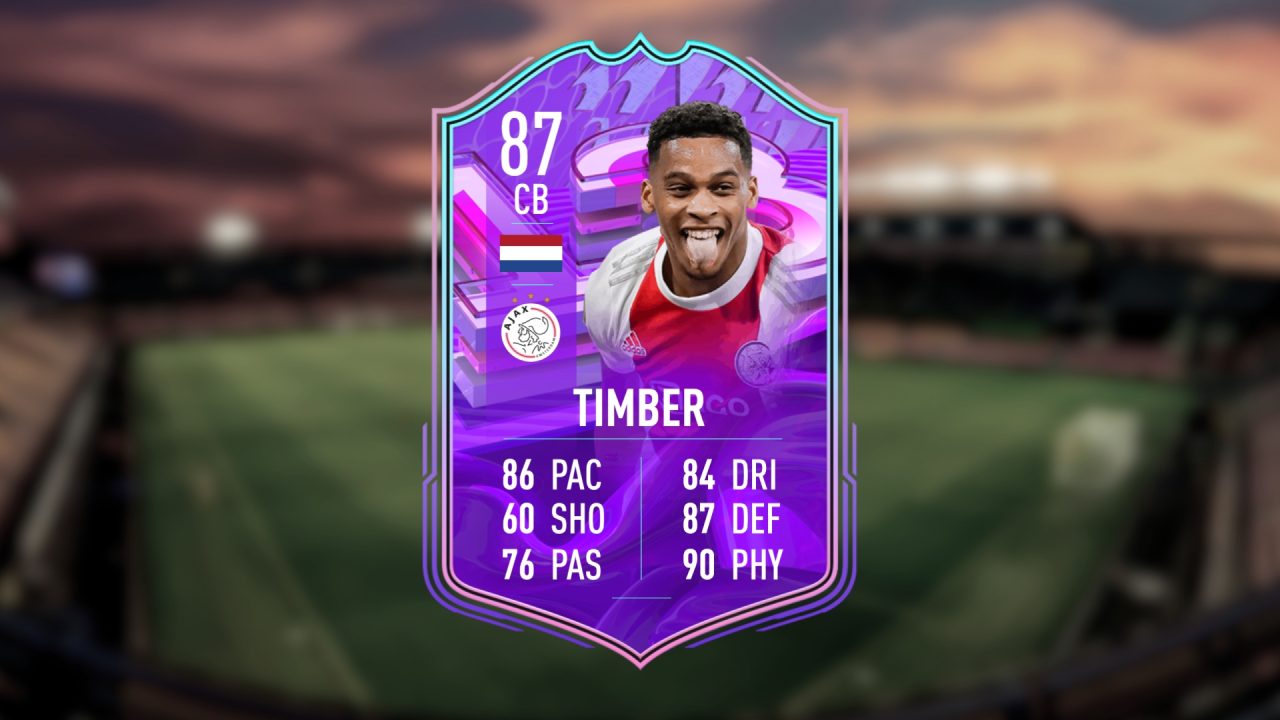 EA released a special card for him on his birthday with an overall rating of 87! This special card has become a fan favourite as well in the game as his special card is one of the most overpowered cards in the game. He can be paired with the likes of VVD if you have a Premier League team on FIFA ultimate team.
9. A European Champion

At 21 Jurrien Timber is already a European champion. He won the under-17 Euros with a Netherlands side back in 2018.
CHAMPIONS 🏆🇳🇱!! The brothers Jurriën and Quinten Timber became European champion with The Netherlands U17! The Dutch squad won the final against Italy after penalties. Jurriën Timber was responsible for the 1-0 and scored a penalty in the shoot-out. pic.twitter.com/jojeeZNeKm

— Forza Sports Group (@ForzaSG) May 20, 2018
He even scored the first goal in the final that was decided on penalties after the final ended 2-2 after extra time. The Dutch destroyed all the competition they faced in the tournament. He featured alongside other prodigious Dutch talents in the tournament like Ihattaren and Brobbey.
10. The Dutch Ramos
Jurrien Timber can relish the fact that he has been compared to Spain and Los Blancos legend Sergio Ramos, who by many is considered to be the best centre-back of his generation. The similarities between the two are scary. Timber, much like Ramos, is capable of playing as a centre-back or a right-back. He is fast, physically dominant and a threat from set pieces much like Ramos too. He has the habit of pitching in with important goals much like Sergio.
Timber to the rescue in Tilburg… 🥶#wilaja pic.twitter.com/Ei4eMWGpsN

— AFC Ajax (@AFCAjax) February 21, 2022
If Timber manages to reach the same heights as Ramos in his playing career he will also be remembered as one of the best centre-backs of his generation.
Smile to the future 💎 https://t.co/E09wWeqpNU pic.twitter.com/iRGXQaeKsa

— AFC Ajax (@AFCAjax) January 24, 2022
Surely Jurrien Timber will go to the Qatar world cup in the winter with the Netherlands if the Oranje win the prestigious trophy the centre-back will be at the centre of it.