Group D decider
Argentina vs Nigeria was the Group D deciding game as the winner from this game and among Iceland was to qualify following Croatia to knockouts of the World Cup. Argentina had to win this game and hope for better goal difference if Iceland won against Croatia. The first game being of huge significance as question on Messi's eventual greatness was hanging by a thread.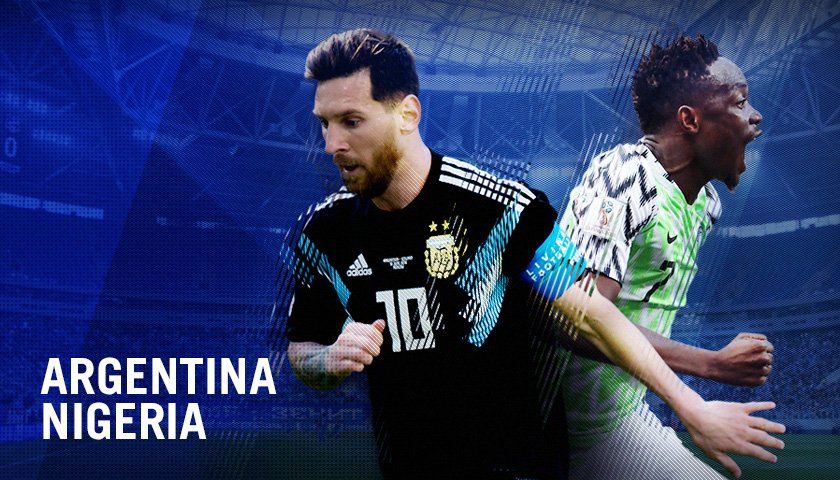 Goal! Finally..
Leo finally arrived at the World cup after scoring in the 14th minute from a delicious looping ball by Banega. The first touch by Messi through his thigh was a thing a beauty before ferociously hitting from his weaker foot to the left side of the net. The heavens opened up for the legend as the Argentine fans went wild. This was the 100th stadium in which Messi scored in and his goal was also the century goal of this World Cup.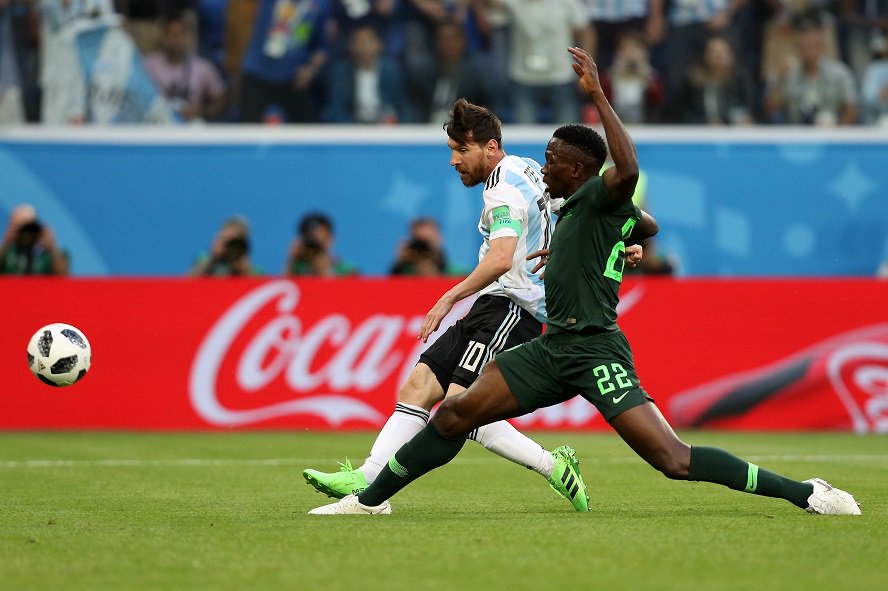 VAR Scare
Nigeria got VAR decision in their favour when Javier Mascherano was penalised for grappling Leon Balogun, the controversial penalty was converted by Victor Moses and the Super Eagles were back in the game and piled on pressure searching for their second. Ahmed Musa remained a constant thorn for the Argentine back line but this time Otamendi and co held on.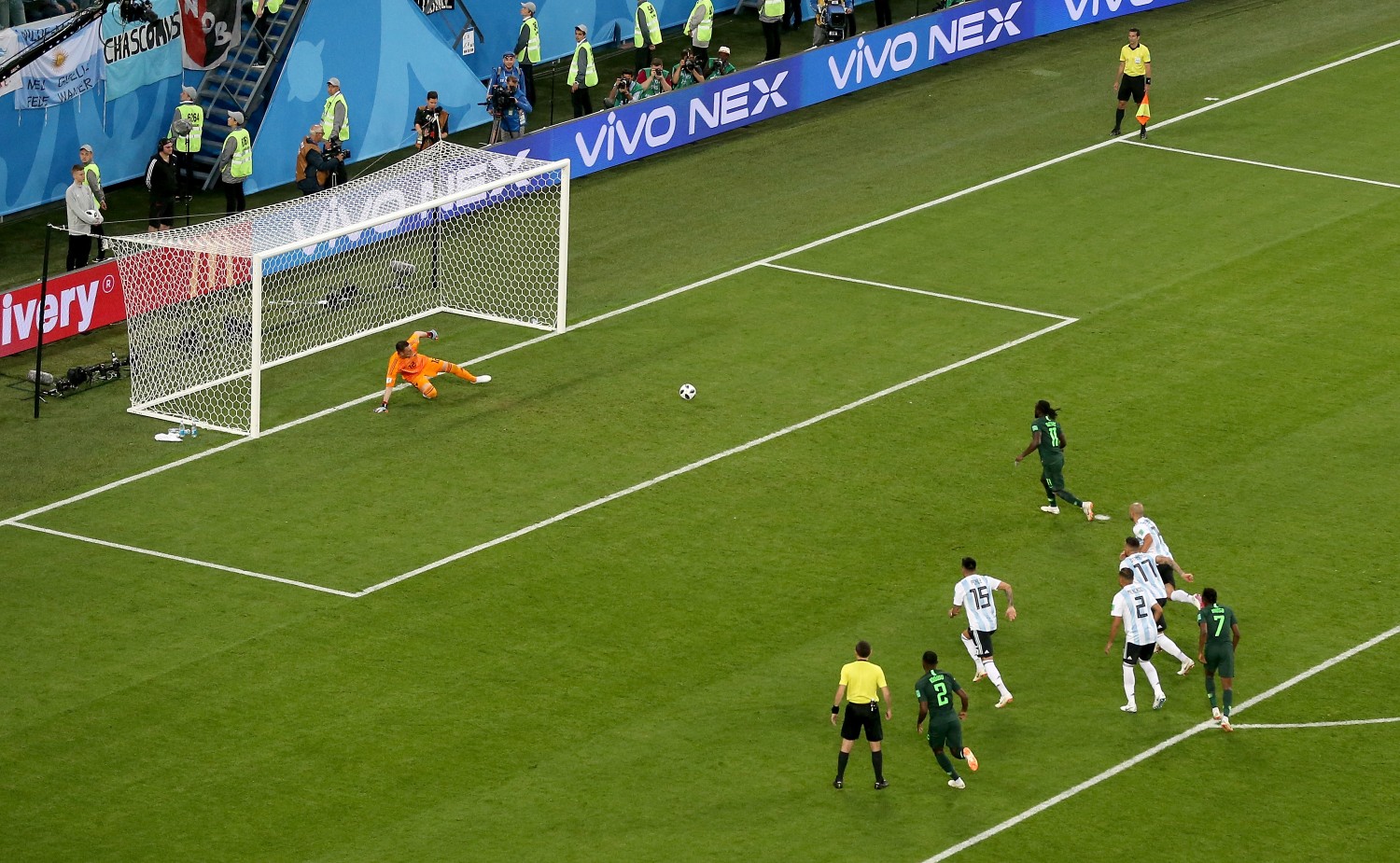 Mojo Rojo
Marcos Rojo came to Argentina's rescue in the 86th minute when he volleyed Gabriel Mercado's looping cross into the bottom corner. Messi popped up on Rojo's back as the La Albiceleste got what they set out to achieve. The wild Maradona celebrations capped off a fantastic night for his country as they qualified behind Croatia In Group D. Argentina has set up a mouthwatering clash with France in the knockout stages.
Blue and White Emotions
"A huge relief," Lionel Messi said at full time. "We knew it was going to be difficult afternoon. We didn't think we were going to suffer as much as we did".
"Now the World Cup starts for us" Rojo said.
Argentina Coach Jorge Sampaoli was In the fighting mood as well when he said "Our players play with their heart. They are true rebels."