This was supposed to be a year of rebuilding. Of moving on the old guard, bringing the young blood up to speed, and preparing the stage for the arrival of Kylian Mbappe, amongst others, for next season. It's not often that a season is expected to be an off one for Real Madrid but that is the curse of being Real Madrid, who are expected to be Champions at the end of every season. 
Atletico Madrid were looking imperious at the end of last season and were the odds on favourite to defend their crown of being Spanish champions. Los Blancos though have managed to exceed the highest of expectations, securing a record 35th La Liga title with a 4-0 win over Espanyol at Santiago Bernabeu with four games to spare.
🏆 | MOST LA LIGA TITLES

1. Real Madrid (35)
2. Barcelona (26)

Not. Even. Close. pic.twitter.com/I1OljkxyVC

— RMadridHome (@RMadridHome) April 30, 2022
How did this turnaround come about? Here's the story of Real Madrid's La Liga winning campaign and how they became the Champions of Spain for a record 35th time.

A Quiet Summer
Much of Madrid's summer was spent trying to persuade Mbappe to leave PSG this year rather than the next. It did not work with the Parisiens aiming to construe the most talented, and the most tactically flawed, front line in the history of the game. The club had major departures as well with defensive stalwarts Sergio Ramos and Raphael Varane leaving the club for sums far less than their true worth.
The two big signings Florentino Perez made were David Alaba, on a free, and Eduardo Camavinga, an 18-year old that cost around 30 million Euros. Alaba has been a world-class defender for nearly a decade now and Camavinga was perhaps the single most highly rated prospect in Europe but it was still a quiet summer by Madrid and Perez's standards.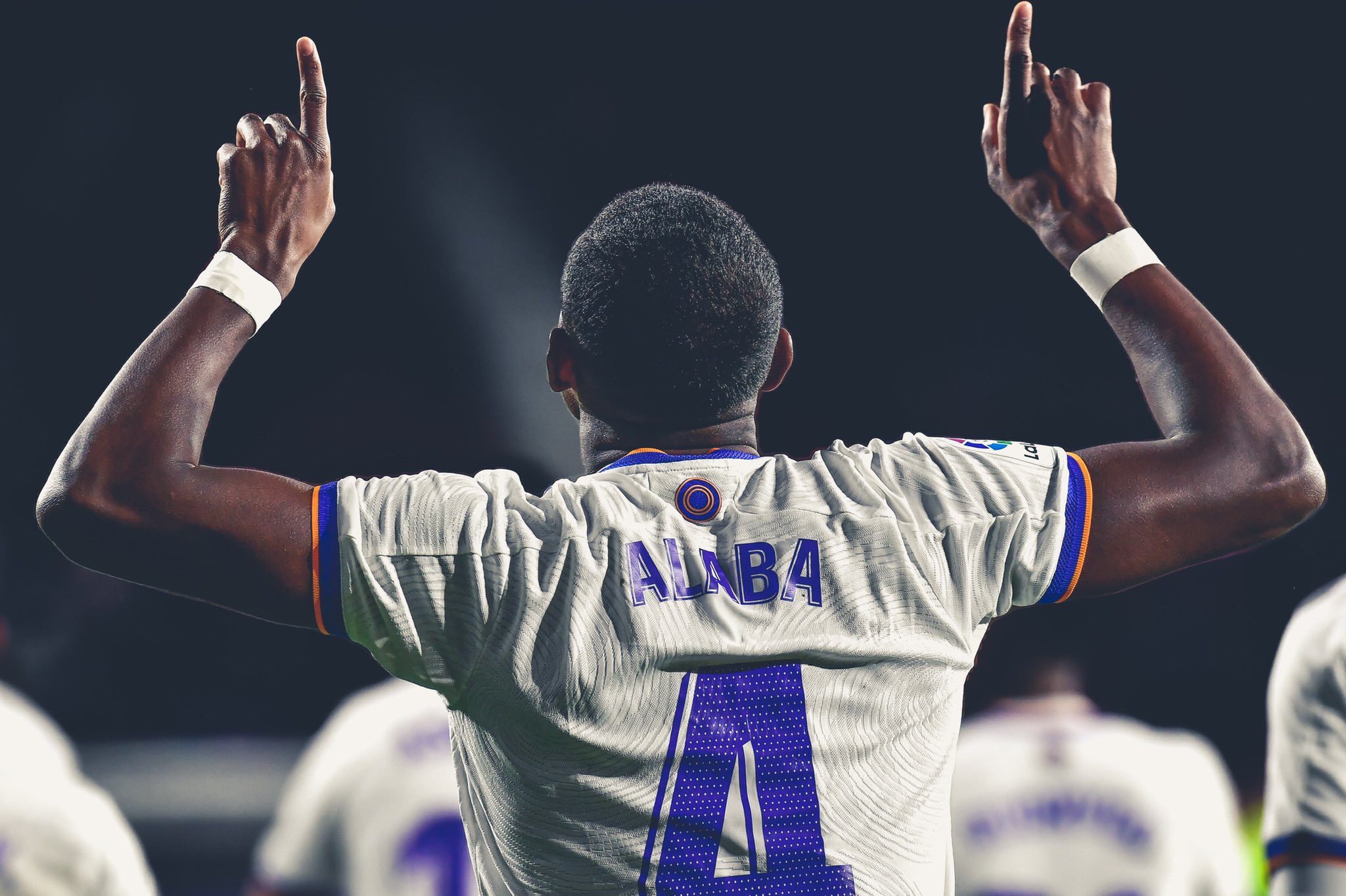 The key arrival, or rather, return in the Spanish capital was that of Carlo Ancelotti. Don Carlo had spent the last few seasons on a hippie-Esque self-discovery journey with Napoli and Everton but returned to a role where he looks to be best suited. – at the biggest club in the world, looking unsatisfied with his eyebrows raised in bewilderment at not being allowed to walk over the opponent.
Fast start
In a world of Guardiola, Klopp and Pochettino, Ancelotti was seen as a conservative choice. Someone who would bring stability before excitement. These concerned views quickly dissipated in the opening weeks as Madrid started the season in exceptional attacking form.
Real scored three goals or more in four of their opening six league games, riding the Brazilian wave of Vinicius Jr. After a couple of underwhelming seasons, Vinicius had his coming of age moment at the start of the season – he scored five times and assisted thrice in Madrid's first six games. 
Vinicius Jr. has been directly involved in 30 goals in all competitions this season:

👕 43 games
⚽️ 17 goals
🅰️ 13 assists

What a player he's becoming. 🔥 pic.twitter.com/ya9gxUBaGn

— Statman Dave (@StatmanDave) April 12, 2022
The winger was still not Ancelotti's most productive attacking player. In the same period, striker Karim Benzema scored eight goals and provided seven assists to herald the start of what has been his masterpiece campaign. Benzema was irresistible, orchestrating the attack like an experienced conductor, and he will be holding the Pichichi trophy soon enough for the first time in his career at the age of 34.
Building blocks
The attacking fluency though came at a price of defensive assurity. With both their starting centre backs gone, it took a while for Eder Militao to step up and Alaba to settle in. Madrid only kept two clean sheets in their opening eight games and the defence still looked shaky in late October when they travelled to Camp Nou.
The first Clasico was arguably one of the worst ones in recent history but to the Blancos faithful that did not matter. Alaba made himself an instant fan favourite by scoring the opener in Barcelona and Lucas Vazquez's late goal made sure that Madrid had bragging rights over their fierce rivals.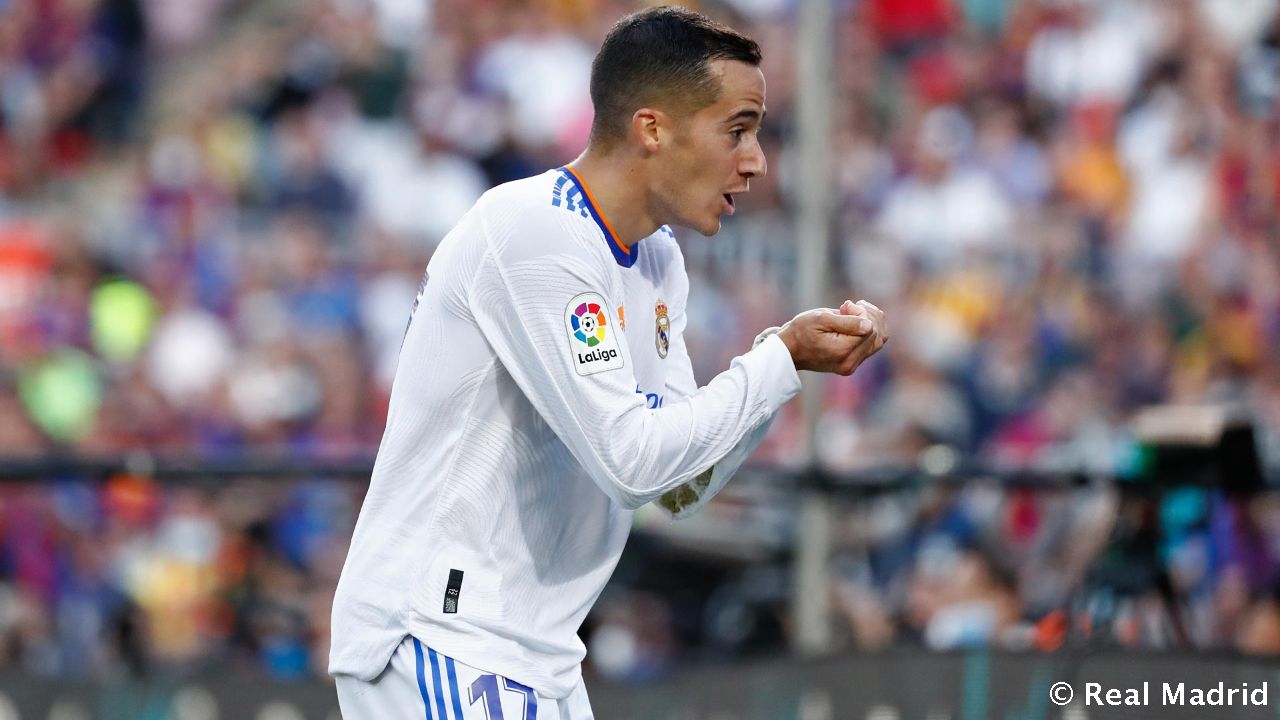 That win was the start of an 11-game unbeaten run. During this period, Madrid added defensive stability to their game. They conceded just six goals in these 11 matches which included key wins over Atletico Madrid, Sevilla and Athletic Bilbao.
Madrid were aided by the poor form of their rivals. Atletico lost all of their defensive composure that has made them such a reliable side in recent years. Barcelona went through a revolution in summer and then another one in winter. Sevilla and co. looked bright in spots but they never had the resources to challenge for the title.
Winter blues
The return from a shortened winter break saw a slight drop-off in form as Madrid won only two of their next five matches, dropping points to the likes of Getafe and Elche. This period coincided with injury problems to Benzema and Vinicus and gave challengers-in-chief Sevilla a glimmer of hope at a late charge.
The Frenchman returned in mid-February in the form of his life. He scored in four games straight in the league along with his heroics in the Champions League. However, he was ruled out for the biggest match of the year – the second El Clasico against Barcelona in late March.
2️⃣ 🐐's

🇧🇷🤝🇫🇷 @Benzema (25) overtakes @Ronaldo's best goalscoring record for @realmadriden in a #LaLigaSantander campaign (24 during 2003/04) ‼️#LaLigaHistory pic.twitter.com/iRyAk3HBgt

— LaLiga English (@LaLigaEN) April 18, 2022
The Barcelona that hosted Madrid in October and the one that visited in March were two wildly different teams. Xavi's men were miles ahead of their opponents on the night and the 4-0 drubbing remains a big blot in Madrid's impressive season. 
It was only a one-off though as Ancelotti's side returned to winning ways with four wins on the trot, the one against Espanyol being the fifth to see off the title. They also progressed to the Champions League semifinals and the first leg against Manchester City saw them put up a spirited display in a _____.
The old guard stands tall
Madrid clearly stood at an inflection point in the summer. They had to decide whether to stick with the likes of Ramos, Kroos, Varane and Modric or undergo a complete upheaval and build the team around Vinicius and co. Hindsight shows that they chose a middle ground and that has worked perfectly.
Karim Benzema's heroics have already been discussed. Modric's best moments have been in the Champions League but the Croatian's contributions in the league cannot be understated. Toni Kroos continues to be one of the most consistent players in Europe and no one wants to play against a midfield of himself and Casemiro. 
🟢🤜 @ToniKroos x @lukamodric10 🤛🟢 pic.twitter.com/KtqE4fYwjm

— Real Madrid C.F. 🇬🇧🇺🇸 (@realmadriden) April 17, 2022
The ones that left have struggled. Sergio Ramos has barely been seen at the Parc des Princes while Raphael Varane's poor performances have been hidden by England's disdain for their best defender, Harry Maguire. Real Madrid got their strategy and assessment of individuals spot on and that has paid dividends this season.
The new kings
Ancelotti though did not completely rely on veterans and used this campaign to give important playing minutes to young players for the coming years. Vinicus and Rodrygo embedded themselves in the starting eleven while Fede Valverde and Camavinga featured heavily.
Combine this with the impending arrival of Mbappe and prospective signings of Pogba or Haaland and Madrid look a scary prospect for next season already. They still have to fight it out in the Champions League this season but Ancelotti and his men will be looking to win it all come May 2023.
For now, Real Madrid are the champions of Spain and there is no stopping the party tonight in the capital.