Romelu Lukaku developed into a lethal finisher during his stint at Everton, convincing Jose Mourinho and the Manchester United hierarchy to splash a reported £90 million with add-ons for the Belgian.
However, Lukaku's contribution to the Red Devils' cause paled in comparison to his numbers at Everton, and questions were asked over his fitness levels and technical ability, especially his first touch.
While the Belgian international had a respectable goal tally of 42 goals in 96 games, his commitment to Manchester United's cause under Mourinho and Ole Gunnar Solskjaer was perceived to be half-hearted and he subsequently found himself out of favour at Old Trafford.
The Belgium forward has rediscovered his best form since swapping Manchester with Milan and has become the latest player to join an exclusive club.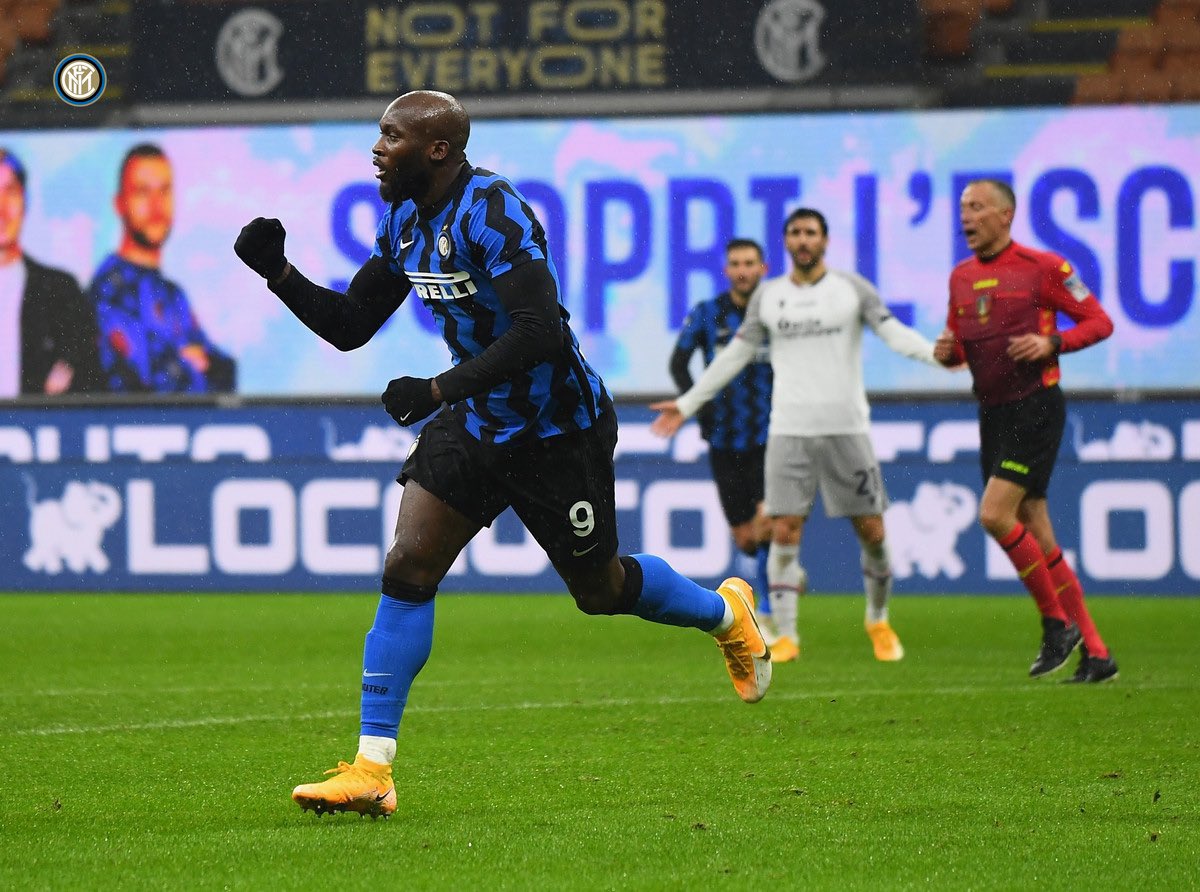 Romelu Lukaku has further cemented his place among the modern European greats after notching up a career haul of 300 goals, hitting the triple-century mark with a brace for Inter against Lazio on Sunday.
Inter Milan manager Antonio Conte, a huge admirer of the Belgian's prowess, swooped in and sealed his transfer for €80 million. At Inter, the 27-year-old has rekindled his goal-scoring touch, scoring 33 goals in his debut campaign. Lukaku has since surpassed Brazil legend Ronaldo Nazario in having the most prolific debut season for any player in Inter's decorated history.
So what and where exactly did everything start to go wrong and right for Romelu Lukaku?
RISING BALLER AT EVERTON
It all started for the Big Belgian, where his loan move to Everton from Chelsea was made permanent for a then mammoth $28m. But things weren't always rosy for him at Goodison Park, especially at the beginning.
He was dropped for a 3-2 defeat at Newcastle United but he returned as the most prolific Premier League striker of 2015, he spent hours kicking a ball against a wall and harsh words from his agent played a major role in his transformation.
He was believed to be suffering from personal and fitness issues and the Belgium international was dropped amid a losing streak for the Toffees.
"I remember it very well," said Romelu Lukaku on being demoted.
"I knew it was coming. I wasn't playing well and I wasn't doing a great job for the team so when it came, I thought: 'OK – when I get the next opportunity, I have to react.' It happened when I was at Chelsea. I played one game but didn't take the opportunity and was dropped for the next game. I never reacted. I thought if it happens here as well, there is something wrong. I knew I had to work hard every day and show I am the best striker in the team.
"It was difficult to accept but either you go down all the way and don't come back or you fight, react and you show the manager you should be in the team. That is what I did. He dropped me for Newcastle, he dropped me for Hull. Then I started against West Ham and scored in the last minute. It was a turning point for me. I played well, I played like I should always have played, and from that point I was always looking forward."
Post-World Cup fitness were no longer an issue, so too were the worries over his father's health, and time spent back home in Brussels during the summer also sharpened the striker's first touch, something that was questioned constantly with him.
Lukaku explained: "I am really confident in my quality so, even though I had bad moments last season, I knew I was a goalscorer. The thing is, what are you going to do? I had to analyse what I was doing wrong in my game. I worked on the technical aspects. In the summer, it was mainly just me, playing the ball against a wall. I knew if I could improve the percentage of balls that I lose, hold the play up and lay it off better, I would get more chances.
"So I spent a lot of the summer playing the ball against a wall or going training with my best friend, the Antwerp goalkeeper Nicaise Kudimbana. We'd do an hour and a half in the morning and the same again in the afternoon because the sun was still shining. I had a programme from Everton, too, so I'd work on that in the gym, do some technical stuff, go home and rest, pick Nicaise up and go again. By pre-season I was ready to go and Roberto knew I was ready to do the job. I'm really in a good moment right now."
Romelu Lukaku identified MINO RAIOLA as a major factor for his sharp improvement which took many people by surprise as he's renowned for distraction and disruption.
Lukaku's decision to switch from his long-standing representative, Christophe Henrotay, to the Italian-born agent of Zlatan Ibrahimovic, Paul Pogba and Mario Balotelli instantly raised doubts over his Goodison future.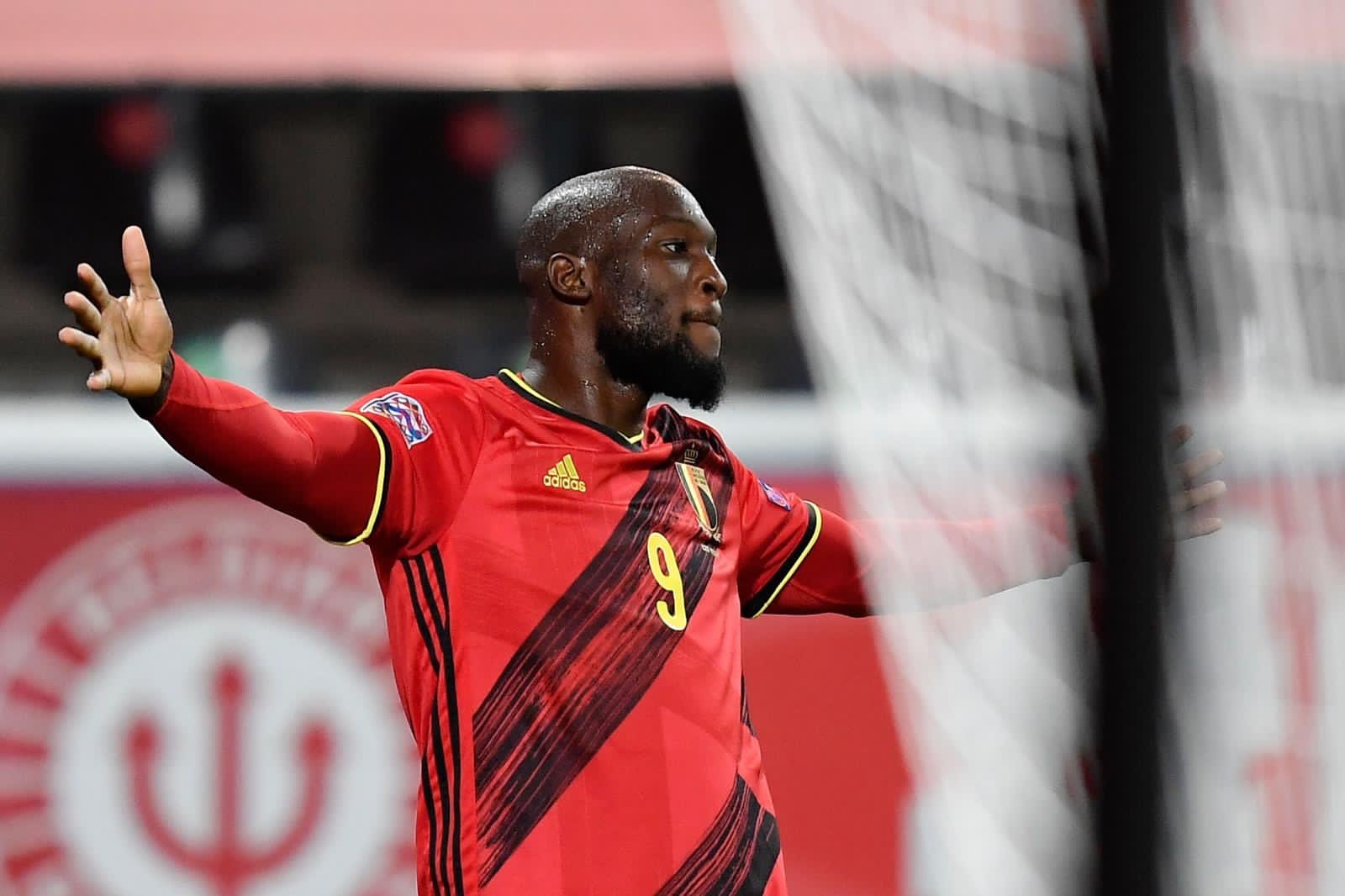 Lukaku admits he was sold on Raiola the moment he visited his family home in Brussels and left his father, in total agreement about the correct career path. "My dad played for 10 years in the Belgium Premier League and he always has an answer because he knows the game," he says. "But when Mino spoke my dad didn't say anything, he was just: 'Yes, yes, yes.' That is when I knew."
He further added: "When I was not in a good moment Mino was the one who said the reality. He said stuff to me that no one would say, mean things like: 'You play like a woman, you play like a girl who has never played the game before. You are too timid.' Then he would take examples of Zlatan and Bergkamp, all those players, and say: 'You want to aim for the top? Well you are not playing like a top player'.
"He said stuff that really hurt me and I have my pride. He told me at the end of the day it is all about goals. 'Goals, goals, goals, goals. If you are a striker, you need to score goals and you need to be professional and do this and that,' he said. What I am doing now is credit to him also, because he picked my brain when mentally I was at a very low place. It was around the time I was dropped and I had everything over me. Now he is really calm. He doesn't call me a lot.
THE CRASHING DREAMS AT MANCHESTER UNITED
Like mentioned earlier, his form at Everton earned him a move to The Theatre of Dreams. It was all glam and fame for the former Chelsea striker, until reality smacked him on the head.
Romelu Lukaku claimed he "didn't have the energy" to remain at Manchester United after what "happened behind the scenes".
In a YouTube interview with Ian Wright, Lukaku said: "One bad year can happen to everybody in their career. It was just done for me. You know what happened behind the scenes, it was just done. For me, it was done.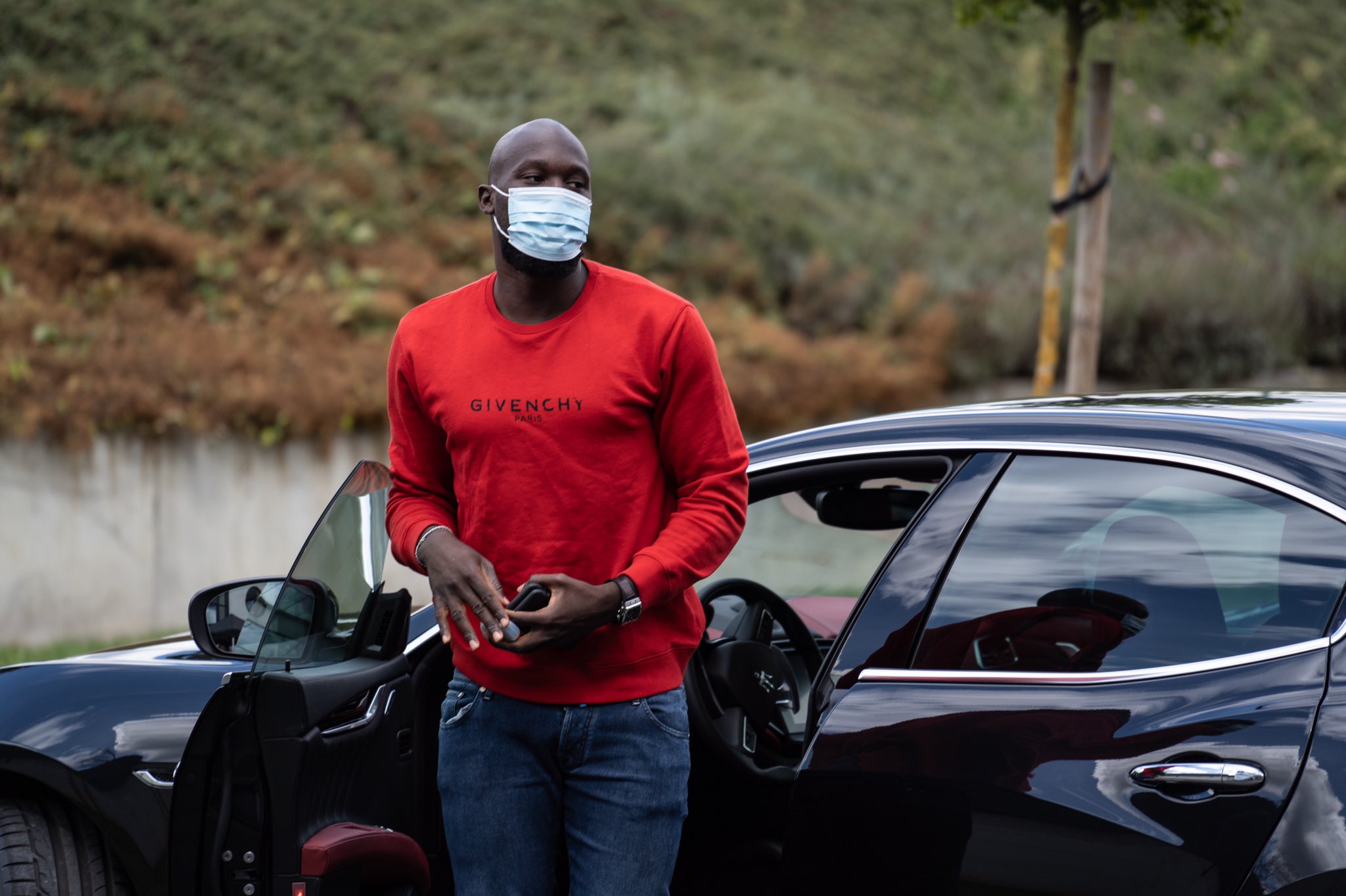 "It was a difficult situation where for myself I had to make a decision where I have to go somewhere where I can learn other aspects of my game and work with somebody that wanted me as well.
"Ole wanted me to stay, but I told him I was over. I didn't have the energy. All credit to him because he's been a man and he helped me make the move away."
"They're going the right way because they're bringing in the right players," Lukaku said. "Ole is doing a good job and the results are going for them. I'm wishing them nothing but the best.
"It's a club that gave me a platform that I've never seen in my life, so for me to be disrespectful about Man U or any other club I played for in England I think is a bit childish. I think I went past that stage of talking back to people."
INTER'S NEW BLUE-EYED BOY
Antonio Conte has been a fan of Romelu Lukaku from his time at Chelsea; so much that he got himself at loggerheads with the Chelsea board over the Belgians transfer instead they got him Alvaro Morata.
The former Juventus manager has never shied away from heaping praise on Lukaku and rightly so.
"Romelu struggled a bit lately but it's normal to have dips in form," Inter coach Antonio Conte said after Inter's recent match against Lazio. "We need this type of Romelu, he's back to his usual standards."
Inter's head coach said that his star striker has reacted well to the Coppa Italia clash with AC Milan counterpart Zlatan Ibrahimovic.
"Some were starting to murmur about Lukaku after the Coppa Italia and a few opaque performances, suggesting he had some psychological blowback from that, but there are moments when you are not at 100 per cent," Conte told Sky Italia.
"He came back firing on all cylinders tonight and we need this Romelu. We need this determination and passion from everyone in the team."
THE BEST IS YET TO COME FROM ROMELU LUKAKU
The attacker's half-century-plus of goals(56 in 80 appearances) for his current club is only the tip of the iceberg on a career that has seen him play for six clubs across three countries, as well as amass an impressive international haul of goals.
Since an international debut in 2010, he has netted 57 times for his country in 89 games.
Having netted 41 times for Anderlecht, Lukaku earned a move to Chelsea, where he struggled to impress and break through into the senior set-up, failing to net a single goal during his spell with the Blues.
A loan move to West Brom yielded a further 17 finishes before he swapped London for Merseyside and announced himself to the world.
His 87 goals during his time with the Toffees ultimately earned him a move to Manchester United, where he added 42 more goals to his tally – yet was considered by many to be a disappointment.
His move in 2019 to San Siro has revitalised his career, serving as a powerful reaffirmation of his talents.