Chelsea boss Frank Lampard is apparently under threat of being sacked and reports have surfaced that club hierarchy are eyeing replacements for the head coach.
Chelsea were clearly the second best team after being beaten 3-1 by Manchester City on Sunday to put more woes on Lampard's shoulders, which was a fourth Premier League defeat in six matches.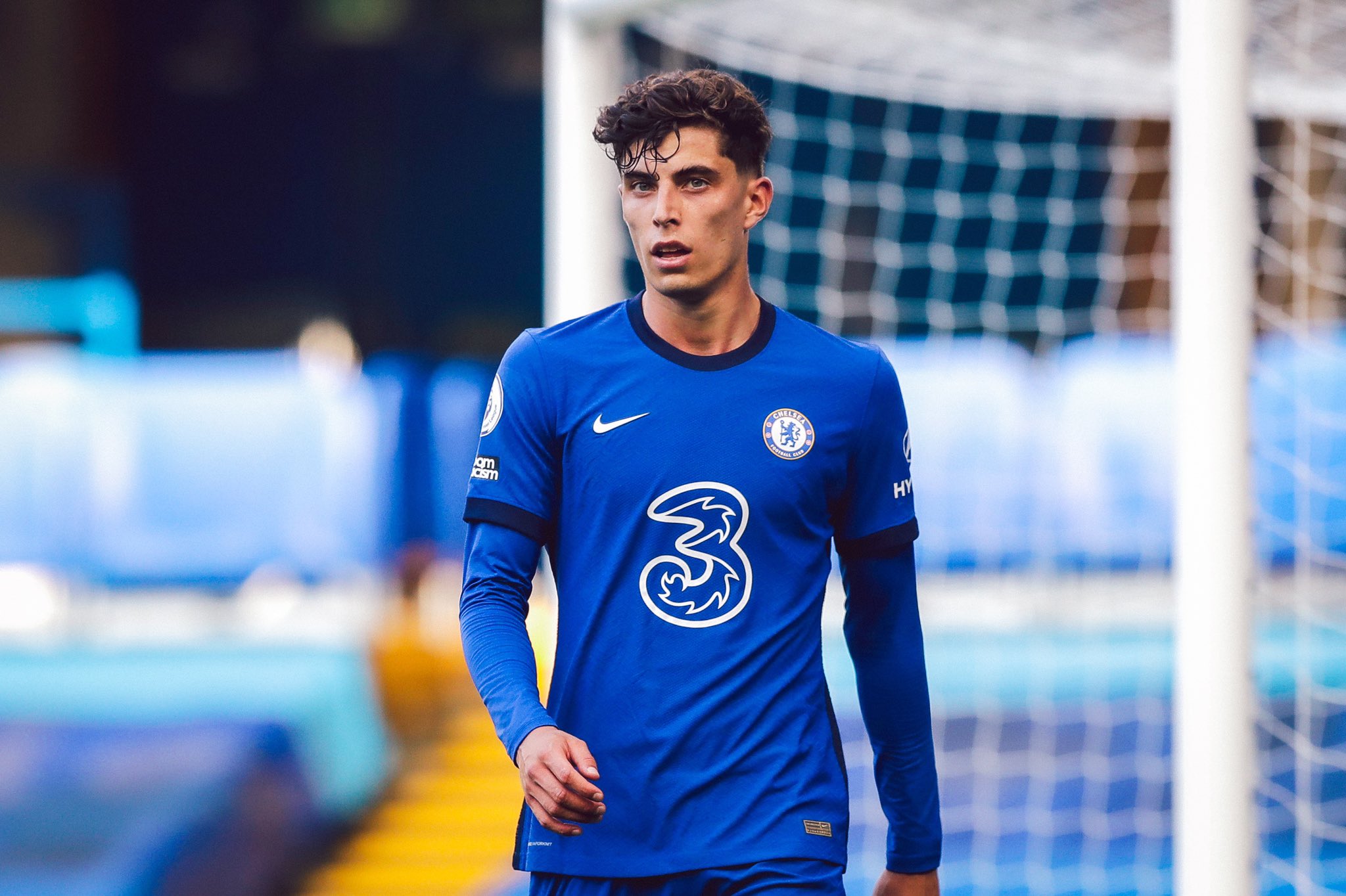 The gulf of class was clear to see between the two sides and the Blues now sit 8th in the table following their latest defeat.
Pep Guardiola's team raced into a 3-0 lead before half time who were hardly troubled by Chelsea who only grabbed a consolation in dying seconds of the match through Callum Hudson-Odoi.
Time may be running out for the Chelsea great in the dugout, but here's why Frank Lampard is the right man to lead Chelsea.
JUST HIS FIRST SEASON(TECHNICALLY!)
Frank Lampard took the top job at Chelsea when the club were sort of in shambles.
Chelsea's best player, infact the leagues best Eden hazard had left for Real Madrid and the club were also imposed by a transfer ban. He had a free pass in his first season and arguably did the impossible when he guided the club to a top 4 finish.
Technically, this is his first season in charge of the Blues as he's got just one transfer window under his belt.
While the likes of Pep Guardiola who took 3 transfer windows to get anywhere near how he wants his team to shape up; and Jurgen Klopp whose team took 3 years to reach the domination phase they are currently enjoying.
While these managers have high profile CV's to show for themselves, Frank would be hoping he would get the same.
Recently in a post-match interview, Frank said, "I had tough periods last year. Maybe I had some mitigating circumstances so people didn't view them the same but I had a really good run in November and we lost three home games in December that we controlled.
https://www.instagram.com/p/CJc-o7YIfFW/
"We lost 1-0, 2-0, 1-0 and to me they felt tough and rough. I am a perfectionist who wants the best for this club.
"The first person who puts on the pressure is me. At times, last year, I wanted to push and be even better than fourth; even though I felt it was an achievement considering the ban and the youth in the squad.
"This season the 16-game unbeaten run was something I was always trying to temper as it went on. We breezed through our Champions League group.
"I didn't take much notice of that because I felt that with the players and the way they were playing that we should get through and we showed some really good form."
YOUNG MANAGER WHO'S STILL LEARNING
Frank Lampard is relatively in the early stages of his managerial career and fans have cut him some slack for his occasional naivety, but this is Chelsea Football Club we are talking about and you need to pick up the pace sooner rather than later or could face the consequences.
It is claimed tensions have sparked between Frank Lampard and a minority of his first-team players.
The club hierarchy are also worried about what has gone wrong for the German pair and summer signings Timo Werner and Kai Havertz.
After the loss to City, Lampard bemoaned errors from his players and said City showed the level he wants his team to reach in the future.
Frank Lampard stated he is least concerned by speculation surrounding his future at Chelsea and is only focused on turning the tables for his side, amid the current slump after suffering defeat against Manchester City.
All relatively quiet down the #CFC training ground until Wednesday. The senior players have been given two days off. Good chance to rest and perhaps regather mentally after a dispiriting run of results.

— Simon Johnson (@SJohnsonSport) January 4, 2021
Chelsea have dropped down to 8th place in the table with reports emerging that the club's hierarchy are considering sacking Lampard if the team's slump continues, but the under-fire manager is unconcerned about the rumours.
Asked about the mounting pressure on him after every defeat, Lampard said, 'I'm not concerned on that point. I expected periods of difficulty this year, I said it when we beat Leeds and everyone was championing us to be title contenders – I know that it doesn't come that easy, I know where we're at.
'Whether it puts pressure on me is regardless. Because a month ago everyone was asking when I'd sign a new contract, and now people will be saying different things because in quick succession, over a tight, busy period, we've lost four games of football. 'So the pressure remains constant in this job and you know in tough moments that will be there. I didn't get into this job being unaware of that.
DESERVES MORE TIME
How many managers in world football you think could have pulled of the feat that Frank Lampard did last season? Very few.
Like mentioned before, the former Chelsea midfielder had to contend with the departure of Eden Hazard whom he could not even replace because of the transfer ban.
Despite all these hurdles he managed to guide the Blues to a top 4 finish and now rightfully deserves time for his rebuilding plan.
"We can't forget that Frank Lampard is a very inexperienced manager, he is learning as he goes, and you listen to him and he is saying – for example after the Arsenal game ; this is about the players not giving enough. He can't do any more than that.
"He is trying to change things around at the moment and he does need to start winning against top-six sides, of that there is no doubt. But I have no doubt either that he will do that.
Speaking on whether his time at the job could be cut short, he replied, 'I was very aware of all those things. I'm not going to speak for people above me or the board because I can never do that. Like how I couldn't answer one month ago if I was going to get a new contract, it's not my [area], I don't start that conversation.
'As much as I can't answer now what they're thinking about, the difficult run of results. It is what it is on those terms. I can only speak about it as I look at it as the manager of the club.'
He added: 'My job is just to focus on working and not thinking about what they're thinking or what they're thinking or they're thinking, because it would just distract me and I can't do it.'
A LONG TERM PROJECT
According to The Athletic, Chelsea chiefs have started eyeing for alternatives to replace Lampard if they were to sack the former midfielder.
The club legends situation is said to be "fluid", with no timeframe for when he may lose his job.
A change in fortunes for the club on field would give Lampard some breathing space and that is exactly what he needs right now.
When the Chelsea hierarchy hired Frank for the job, it was of the vision for a long-term project and not a quick fix when compared to the likes of Antonio Conte and Maurizio Sarri.
Frank Lampard: "It's not an easy situation but we have to keep fighting and I'm the first one who has to keep fighting". [@liam_twomey] 🔵

Chelsea board always backing Frank in the last weeks – today they're really disappointed by the performance against Man City. #CFC

— Fabrizio Romano (@FabrizioRomano) January 3, 2021
Lampard told BBC Sport: "If you want to reach the top level which City have been for a few years now you have to accept the pressures.
"The second half we competed but at 3-0 the game was pretty much done.
"I am not trying to talk up the last 20 minutes of the game because at 3-0 the vitals of the game have changed but I was still looking for a reaction.
"I am not putting ourselves down. I am the man to have the reality check and there will be work and at times pain.
"Today was painful in the first half in football terms because their level of play show where we need to aspire to. In the second half I saw a reaction but the work needs to be done."
YOUTHFUL SQUAD WHO ARE STILL GELLING
Chelsea made no less than 6 signings in the summer transfer window and it was obvious the players would need time to gel.
But due to unavoidable circumstances such as the global pandemic there was no pre-season for the new players to gel in and were asked to perform straight away in a league which is a very physical and fast–paced one.
Frank Lampard knows this and how youthful his current crop of players are and will need time to perform at their maximum level.
Speaking after the defeat to Manchester City, Frank said, 'My job is to keep working, my job is to try and lift the players who would have felt that in the first half, they would have felt the differences of City and their receiving of the ball and their individual ability to take the ball in tight areas. We're fighting to try and match those levels and I know it takes time.'
Further asked on whether he's feeling any heat from the club's board, who have a history to dismiss under-performing managers in the past, Lampard continued, 'I'll always feel heat. I felt heat when we were on our good run because I know round the corner can be the negative.
https://twitter.com/FootTheBall/status/1346080269858574341
'We're not a team that's been churning out results and worked to get to a level of Liverpool or City. Or actually teams here [at Chelsea] that won things years ago in the Roman Abramovich era.
But teams that have won things, that have prime players, prime top players that are Premier League greats, which is now what Kevin De Bruyne and Raheem Sterling are, in their prime. And we're not that, in reality.
'Maybe N'Golo Kante you can take out of that, Thiago Silva came here at the backend of his career, but when you look around the team there is a lot of youth in the team. And there are new players in the team that are trying to come in and settle and take everything on board in one go and that's not easy.
BACKING OF THE OWNER
'Chelsea have sack culture but Lampard not under pressure', said former Chelsea player Minto, who expects Abramovich to give Frank Lampard time.
Like mentioned before, even the former Blues defender believes an Frank's project at Stamford Bridge remains a work in progress and should no face title demand atleast until the start of next season.
Chelsea owner Roman Abramovich is known for his trigger-happy nature and has "history of a lack of patience" but that does not mean that Frank Lampard is under pressure to deliver this season, says Scott Minto.
Minto believes that a club legend surely would be given time to turn things around like Arteta and Solskjaer, who was speaking to Stadium Astro: "Don't put pressure on Frank Lampard possibly losing his job.
"People are desperate nowadays around the world, seeing the money that has been spent, everybody wants instant [success]. Everybody wants it now, and it doesn't happen like that.
"We can't forget that Frank Lampard is a very inexperienced manager, he is learning as he goes, and you listen to him and he is saying – for example after the Arsenal game ; this is about the players not giving enough. He can't do any more than that.
"He is trying to change things around at the moment and he does need to start winning against top-six sides, of that there is no doubt. But I have no doubt either that he will do that.
"In terms of going forward, I hope he will be the Chelsea manager for the next three or four years."
Frank Lampard's job is under serious threat and Chelsea have already begun making alternative plans.

Full @TheAthleticUK story with @SJohnsonSport here 👇 #CFC https://t.co/L5RqL6jPkh

— Liam Twomey (@liam_twomey) January 3, 2021
Minto also showed some light on the succession of managers to take charge at Stamford Bridge and how much time they are given: "There is a history of a lack of patience by the owner.
"I genuinely think that the only time he wanted a long-term manager was when Jose Mourinho came back second time, but he had to get rid of him after what happened.
"I genuinely think this is the next time that he wants a long-term manager. Let's give the guy some time.
"Last year was never about winning the title and again it is about progression, getting closer to the top two and next year he can go for a try at the title. At the moment it is too early.
"Let's give him time to develop, and let the players develop. We are talking about players that aren't playing to their maximum – that's not down to Frank, that is down to them adjusting to the pace of the Premier League."