The Turkey-based Kurdish militant group Kurdish Freedom Falcons (TAK), has claimed responsibility for the terror attacks outside the Besiktas football stadium in the heart of Turkey's biggest city, Istanbul, that killed 38 people including 30 police officers, and injured 166 late on Saturday evening.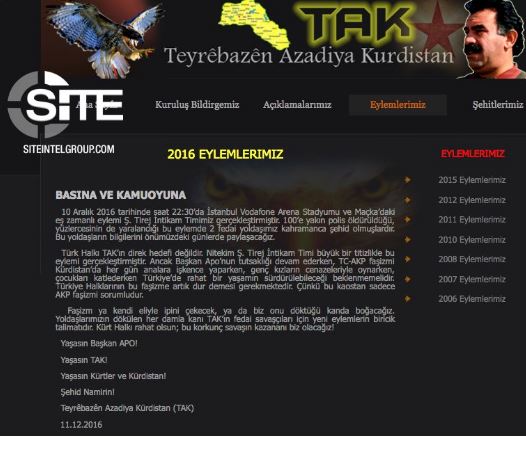 "Two of our comrades were heroically martyred in the attack" – this statement appeared on the TAK website, according to SITE Intel Group, a website which monitors terror groups and activity of jihadists across the world. TAK seeks revenge for violence in Turkey's southeast and the ongoing imprisonment of Abdullah Ocalan, the leader of the Kurdistan Workers' Party, or PKK.
Rita Katz, Director of SITE Intelligence Group, put out the statements on micro-blogging site Twitter as well.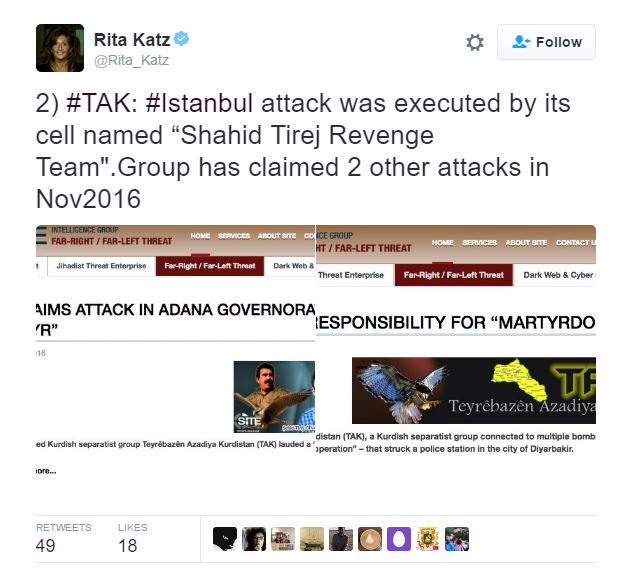 The terrorist group, which is a break-away faction of the PKK, stated that two of its members committed the attack.The TAK is an extremist terrorist group that broke off from the PKK. The terrorist group claimed responsibility for a terror attack in 2015 at Istanbul's Sabiha Gökçen International Airport. While the terrorist group operates separately from the PKK, Turkey's Deputy Prime Minister Numan Kurtulmus said that there are signs that the deadly terror attack was carried out by the PKK.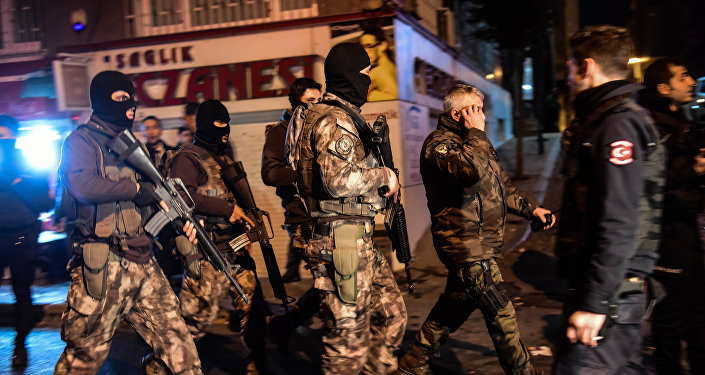 ---
The explosions took place two hours after a match between two of Turkey's leading football clubs, Besiktas and Bursaspor, at the Vodafone Arena – home of the Besiktas football club. Interior Minister Suleyman Soylu said at a press conference in Istanbul that a moving car was detonated targeting riot police on duty near a stadium in the district of Besiktas, where a football match ended about one and half an hour before.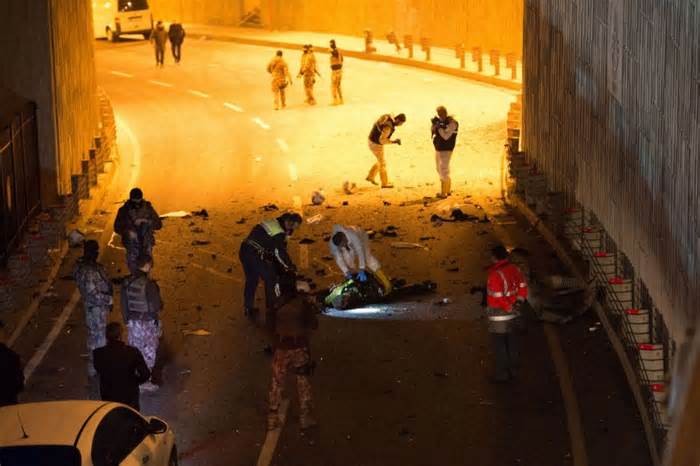 ---
READ MORE & WATCH: CCTV Shows Exact Moment Of Blast Outside Besiktas Football Stadium In Istanbul
READ MORE: Istanbul Bomb Blasts Kill 29, Wound 166 In Terror Attack After Football Match Outside Besiktas Stadium
Deputy Prime Minister Numan Kurtulmus said the blast happened soon after the fans left the stadium.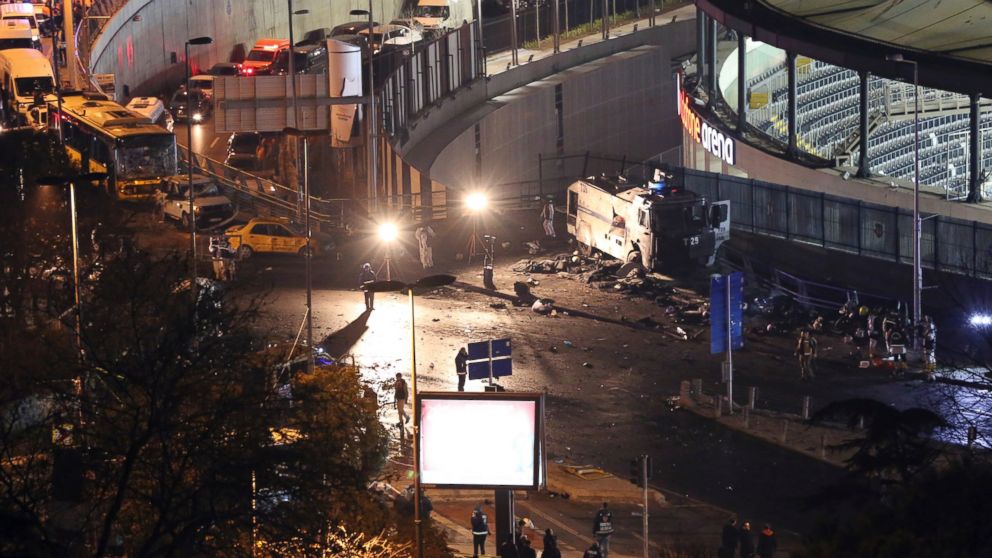 ---
Forty-five seconds later, a man blew himself up in Macka Park just across the stadium, Soylu said, noting that about 10 suspects have been detained. The explosions were so powerful that they could be heard on both sides of the Bosphorus, a strait that divides the metropolis into two parts, press reports said.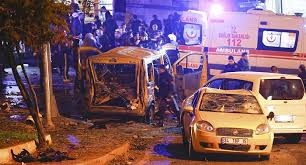 ---
Turkish President Recep Tayyip Erdogan vowed Sunday that the government would continue its fight against terrorism "until the end."