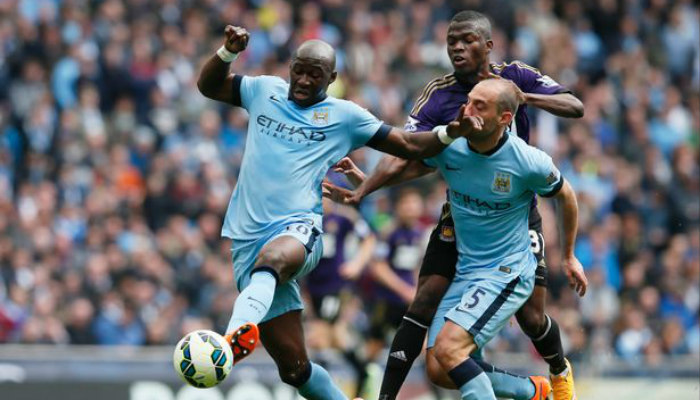 Premier League club Manchester City's out-of-favour defender Eliaquim Mangala is under the radar of Valencia and AC Milan. Foottheball sources claim that both the clubs are keen on securing the signatures of the French centre-back this summer.
Pep Guardiola has already identified the players who do not fit in his plans for the upcoming season and it is believed that City's £32m flop defender Eliaquim Mangala tops his list. Sources claim that the former Barcelona and Bayern Munich boss is set to offload the out-of-favour bunch before the transfer window closes.

Guardiola is keen on finding potential suitors for Wilfried Bony, Samir Nasri, Jesus Navas and Eliaquim Mangala and it is believed that Mangala would be the first player to leave the club this summer.
Mangala joined Man City from the Portuguese club Porto, back in the year 2014 and with a reputation of a top-notch centre-back. However, the French defender failed to match the standards of the club during his last two seasons at Man City and has drawn huge criticism from fans due to a prolonged inconsistency in his form.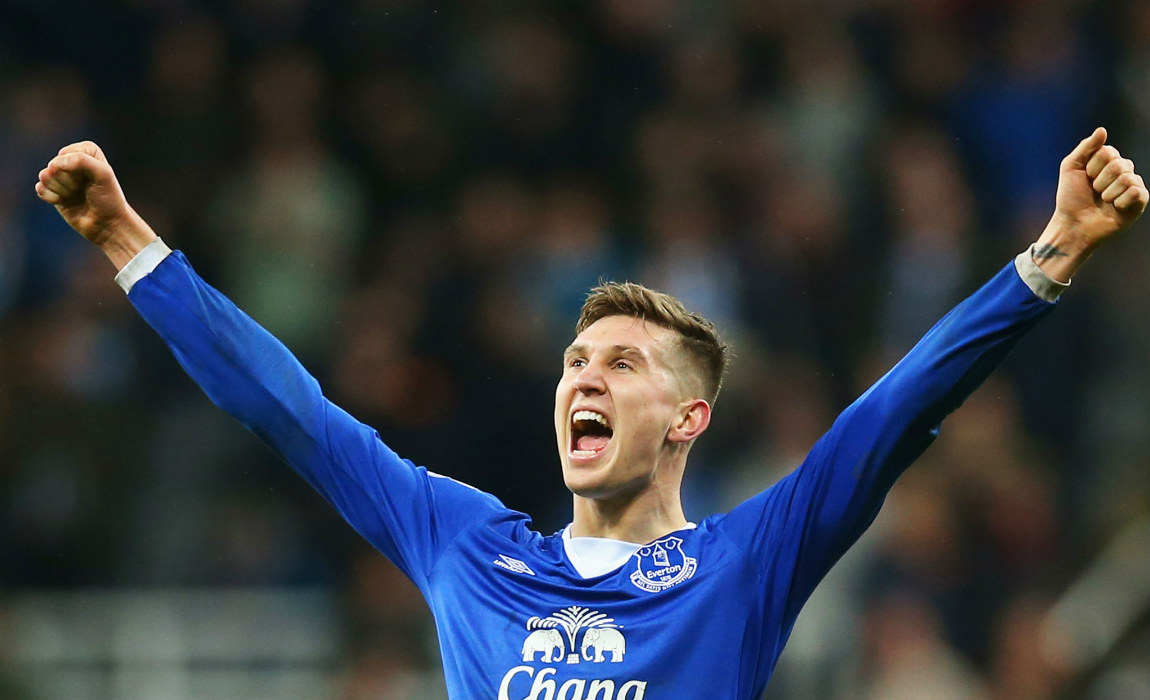 After English defender John Stones' arrival from Everton this summer, it is believed that Mangala will find it difficult to secure a place in the first team and recent reports confirm that Mangala's agent Jorge Mendes is keen on finding a potential suitor for his client.
Valencia and Milan have come to Mangala's rescue after the clubs revealed their interest in the 25-year-old centre-back. It is believed that Mangala will leave Etihad before the transfer window closes this summer.
The recent capture of Stones have also jeopardized Jason Denayer's future at Man City and it is believed that Guardiola has no interest in the 21-year-old defender.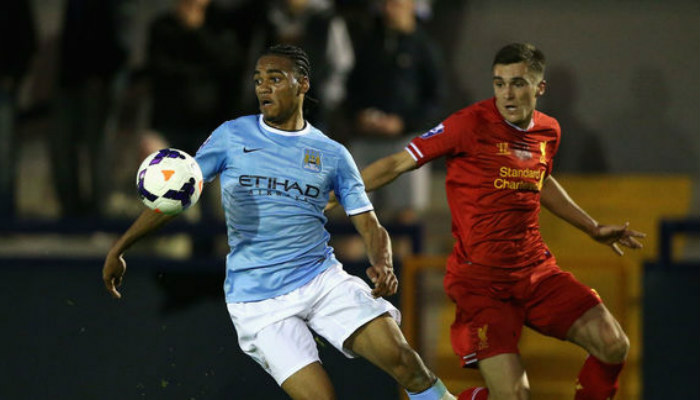 Rumours suggest that 21-year-old defender could opt for a permanent move back to Galatasray, where he spent the last season on loan, despite huge interest from rivals Arsenal, who want to fill the void in their defence after Per Mertesacker and Gabriel Paulista were ruled out due to injury.
Man City had offered Bony to Everton as a part of a swap deal for John Stones, but the Toffees were not interested in signing the striker. However, it is believed that Everton can make a bid for Bony if Romelu Lukaku moves out to Chelsea this summer.