Barcelona have had a tough time with their finances. After the financial mess left behind by the Bartomeu administration, current President, Joan Laporta has been preaching patience. "We're correcting the mistakes made in the past" has been a common theme of dialogue from the Laporta administration. While fans have been willing to give him the time, his political rivals haven't been so kind. Victor Font, Barcelona socio and a presidential rival to Laporta recently held a press conference.
Also Read: 10 facts you don't know about Victor Font
He tore into the Laporta regime, saying it was running without a strategy and is losing the support of its members. In a rocky transfer window, where Barcelona are having trouble registering their signed players, this was the last thing the club needed. Who is Victor Font and what did he say? Let's have a look.
Victor Font and Barcelona
Victor Font holds a great deal of power at Barcelona. He was supposedly the favourite to become Barcelona's new president before Laporta swooped in and won the popular vote. It was Font's idea to install Xavi as the head coach as soon as he becomes the president. Furthermore, Font promised to keep Messi at the club, something which Laporta did too but eventually failed.
View this post on Instagram
Therefore, it is natural that Laporta would face criticism for his tenure so far. The recent press conference by Font could be seen as a power play. Laporta administration is under pressure as the time for putting the blame on the previous administration is stretching thin.
Moreover, Victor Font made some factual observations regarding Laporta's tenure.
Victor Font's press conference: Comes out swinging against Laporta
"We had a plan that reduced the payroll, the expenses… with this plan and the willingness of Messi to continue I am convinced that he would've stayed," Font said in his press conference. Joan Laporta assured all Barca members that Messi would go nowhere if he became the president.
Another misstep by Laporta was when he chose to persist with Ronald Koeman as coach but consistently undermined him. That led to friction and eventually a slide in results. Ultimately, Xavi was brought in as coach. He steadied the ship and Barcelona finished in UCL places.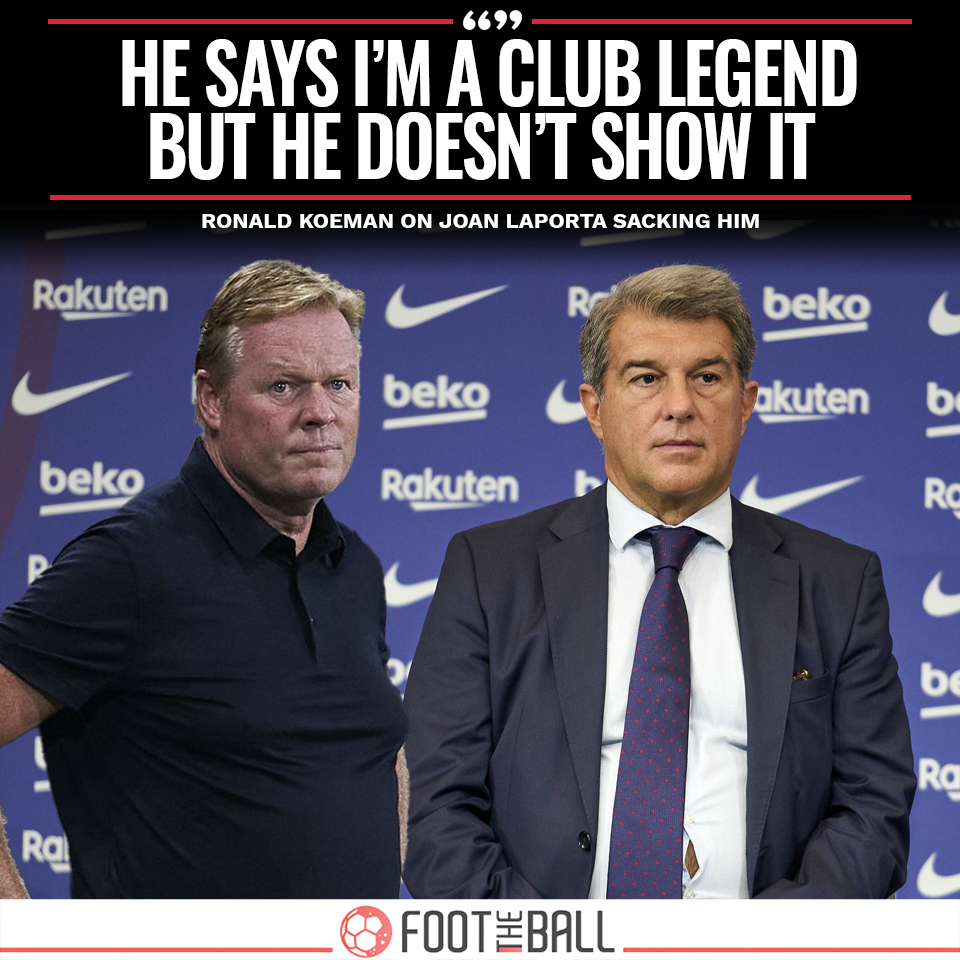 This sequence of events makes Font's case stronger. Victor Font's major campaign promise was to bring in Xavi as the head coach the moment he is elected as the president.
"I don't want to criticise for the sake of criticising. There was no plan, there was improvisation," Font said. So far, Laporta and sporting director Alemamy have engaged in a lot of financial manoeuvring to relax their financial stress. However, some of their decisions have been questionable. Selling part of Barca's film studios, publicly engaging in contract negotiations with players and media leaks have been constant themes of their tenure.
🎙 Joan Laporta and Jordi Cruyff speak on Dembélé's situation pic.twitter.com/Ac2Eaj0V9H

— FC Barcelona (@FCBarcelona) February 2, 2022
It's impossible to say how Victor Font would have performed as Barcelona president. However, Font's criticism of Laporta's tenure so far would probably resonate with many fans and socios.
Feature image credits: football-espana.net