After Zlatan Ibrahimovic's emergence not many world class players were emerging from the country of Sweden up until very recently.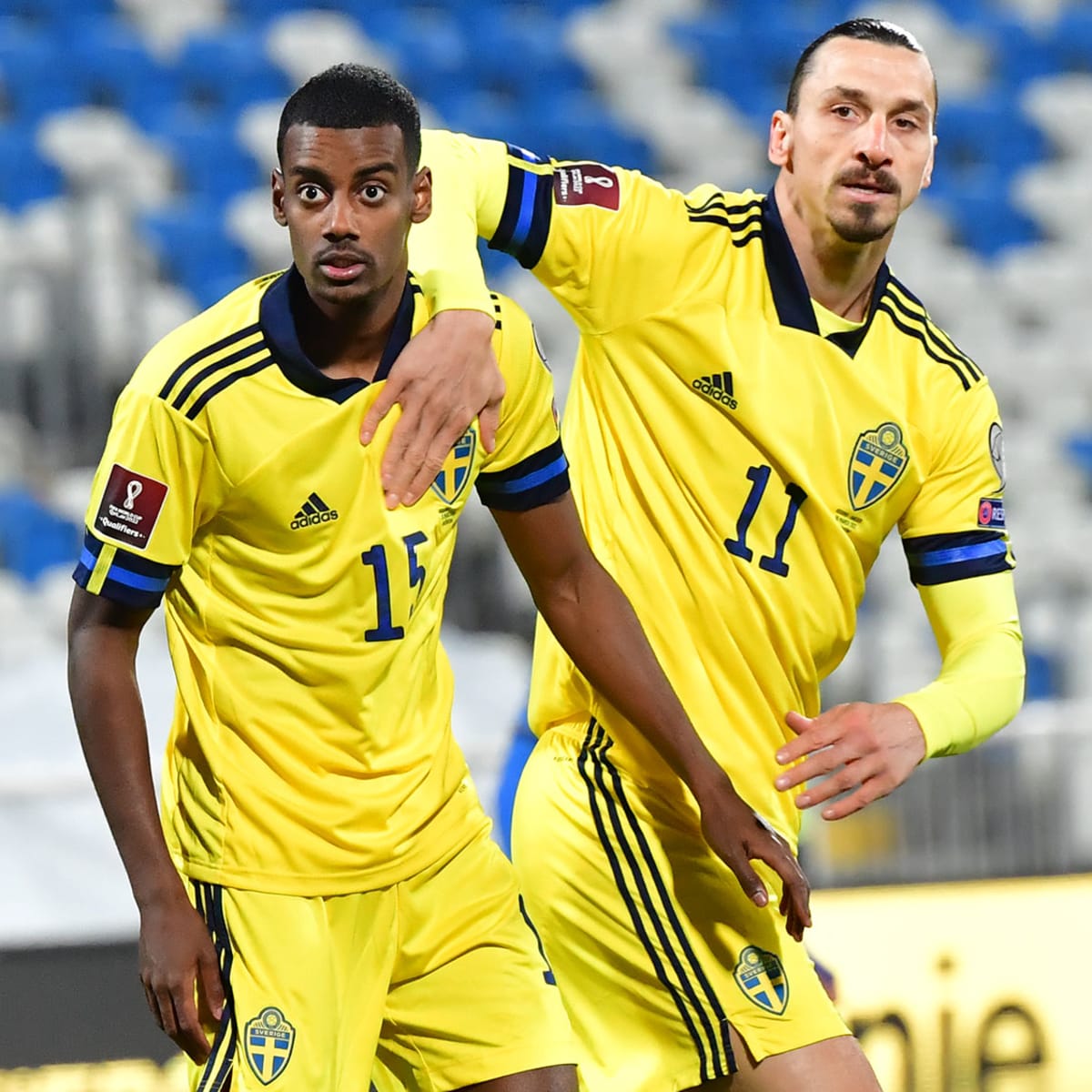 But suddenly players like Dejan Kulusevski, Alexander Isak and Anthony Elanga have burst onto the scene in the last 3 to 4 seasons, making sure that talent coming out of Sweden does not dry up.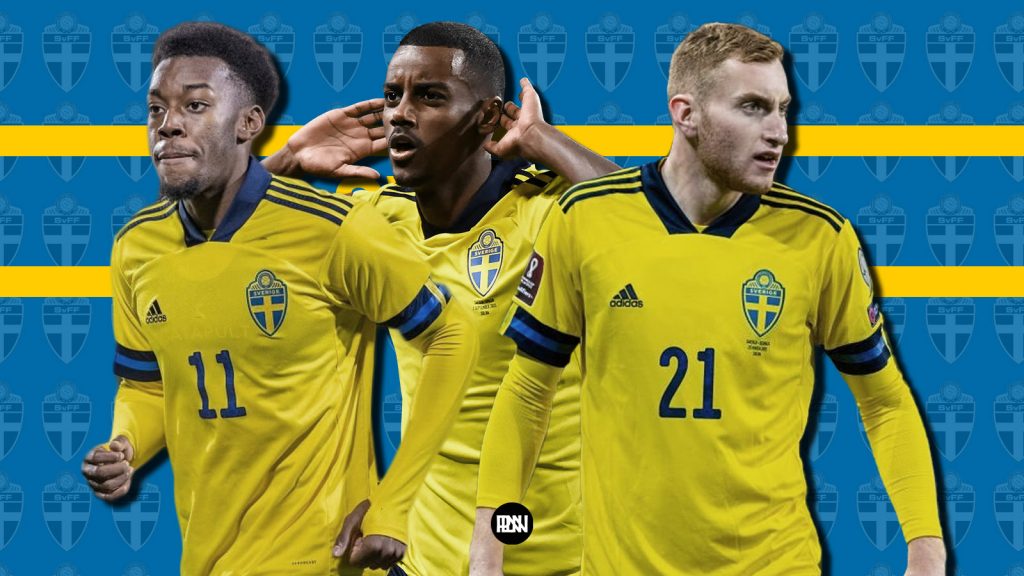 Williot Theo Swedberg is an 18-year-old Swede who will soon join this list of upcoming talent from the Nordic country.  The Hammarby player sits atop of the goal-scoring charts of the Allsvenskan, Sweden's top-flight right now.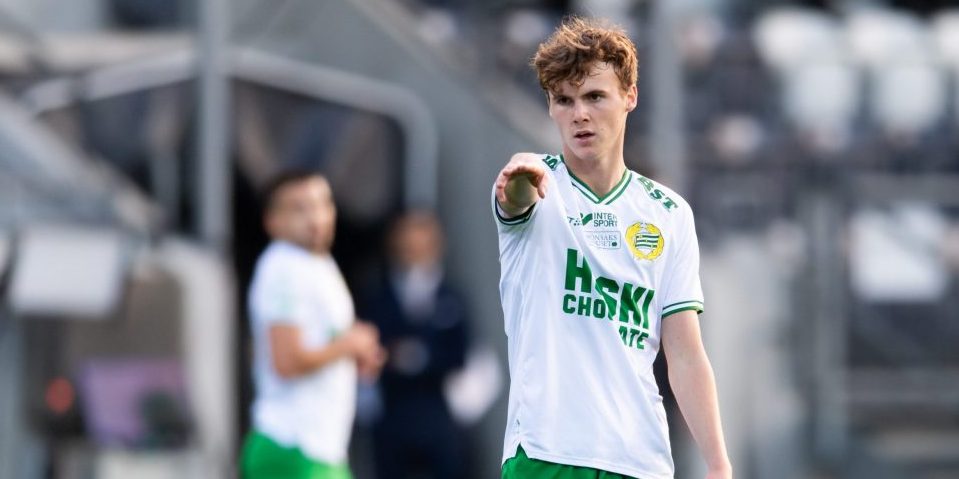 He has scored 5 goals in 6 league appearances already and is being hyped as the next big thing out of Sweden. European giants such as Manchester United and Barcelona have already scouted the player this season. Swedberg was apparently being chased by PSG last season when he was still 17! Wiiliot Swedberg is destined to end up at an elite European club and it might be sooner than you think.
Who is Williot Swedberg?
Williot Swedberg was born in Stockholm on the 1st of February 2004. He has football running through his veins. Swedberg's father Hans Eskilsson played 8 times for the national team and over 100 times for Hammarby. His mother Malin Swedberg played 78 games for the national team. She was even recognized as the best player in Sweden back in 1996. Swedberg essentially comes from Swedish football nobility, if not royalty.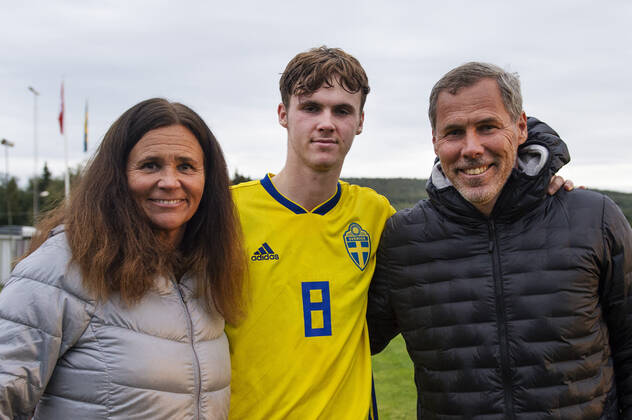 He first got picked up by Hammarby at the age of 11 after impressing with youth side Sickla, who he had joined at the age of 4. Swedberg broke into the first team last season at 17. In his breakout campaign, he scored 2 and assisted 2 in 19 appearances. He has exploded at the start of this season, after a positional switch.
He was predominantly playing as a centre midfielder last season but this season he has pushed further forward. Swedberg has played as an attacking midfielder or on the left wing this season. This switch has yielded some remarkable results for him and his club.
Playing style and skills

Williot Swedberg came through the Hammarby academy as a central midfielder or defensive midfielder. He showcased excellent playmaking ability, elegant dribbling and high defensive work rate but not great contribution. In his breakthrough season that is the position he occupied for most of his appearances.
This season he has been pushed up the field and has been often deployed on the left-wing or as an attacking midfielder. He has blossomed into a potential world-beater since. On the left-wing he has retained his defensive instinct, always blessed with an elegant technique he has added clinical finishing to the list of his skill sets. Right now he looks like a fleet-footed, extremely hard-working winger who can create and score with both feet.
His playing style is reminiscent of Thomas Muller and can be described as a space interpreter too. Williot's off-the-ball movement is exceptional but is far more dynamic than the German. Making Swedberg an evolved version of Muller much like Jamal Musiala.
Yes! Swedberg seems too good to be true, but he is! His stats prove so too.
Williot Swedberg stats
This season Williot Swedberg's stats are quite frankly ridiculous. In 12 games this season including all competitions, the 18-year-old has scored 7 goals and his underlying stats are world class. He currently takes 2.5 shots a game, and also makes 2.33 progressive carries a game too. Williot Swedberg passes the ball 3.3 times a game, also manages to take 4 touches inside the opposition's box. He also completes 2.2 dribbles a game.
Two goals from Williot Swedberg tonight which takes him up to first place in the top scorer list for Allsvenskan this season, and he has showcased his box threat ever since his first team debut last year.

One of the best prospects coming from Sweden in recent years. pic.twitter.com/PQZxUYMlvb

— Marcus Bring (@MarcusBr22) April 25, 2022
What really stands out about Williot Swedberg's stats is his pass accuracy, shot locations and defensive work rate. Each of his shots have an average Xg of 0.15 close to that of Riyad Mahrez.
🇸🇪 Williot Swedberg (18) in the Allsvenskan for @Hammarbyfotboll:

☑️ 5 games (4 starts)
⚽️ 5 goals
🔑 5 key passes
💯 5 wins
🔀 7 dribbles won
⚔️ 8 tackles won

Leads his team and league in goals.

Top player to watch in Sweden right now! 🌟 pic.twitter.com/VN7qsIkVDv

— Football Wonderkids (@fbwonderkids) April 29, 2022
He completes 30 passes a game with an 85% accuracy which is high for a young winger. He makes a ridiculous 8.3 defensive actions a game, which would rank him in top 5 amongst wingers for this metric in Europe.
Potential of Williot Swedberg
He has already been scouted by the likes of PSG, Manchester United and Barcelona. He even had a trial at Tottenham when he was 16 but decided to stay in Sweden.
Zlatan Ibrahimovic connection could help Man Utd after scouts watch Swedish talent Williot Swedberg https://t.co/SG0sYMiBMl

— The Sports Zone (@TheSportsZonee) May 3, 2022
With his versatile skill set so well suited for playing various roles, he will be a dream for managers. Especially the ones who like to deploy pressing systems and play fluent modern football. If he finds a manager that plays a system where the emphasis is on positional play and off-the-ball movement he will reach his full potential.
#RT @ThePFSA: Manchester United And Barcelona Scouts In Stands To Watch Teen Talent, Williot Swedberg.#swedberg #manutd #barca #footballscoutshttps://t.co/YKQYNsYECE

— Thirst Gen Sports (@ThirstGenSports) May 3, 2022
His defensive contribution makes him well equipped to fit into any pressing system with minimal coaching.
18-årige Williot Swedberg har varit glödhet under Allsvenskans inledande fem omgångar. Vi träffade honom, mamma Malin Swedberg och pappa Hasse Eskilsson inför Hammarbys stormöte med Malmö FF! pic.twitter.com/9fuWP2kNa6

— discovery+ sport 🇸🇪 (@dplus_sportSE) May 2, 2022
He could easily go on to become a world-class attacking midfielder in any of the top 5 European leagues.
Future
His future surely lies away from Hammarby. He could easily move to a top team around Europe but we think that might stunt his growth.
AVSLÖJAR: Enorm affär på gång – kan slå allt vi har sett i allsvenskan

Frågan är om PSV verkligen har råd att genomföra detta?
En prisutveckling som svindlar för Bajen och Williot Swedberg – stenhårda villkoren.https://t.co/wf4fcc3wgN

— FotbollDirekt.se (@FotbollDirekt) April 27, 2022
Thus a move to a team like Roger Schmidt's PSV would do him a world of good as he can test out his ability to adapt to a new and more tougher league.
🇸🇪 | Williot Swedberg

Celtic need to take notice of Williot Swedberg.

The 18 year old has been moved to LW by Hammarby this season where he's scored 5 goals in the opening 5 matches, averaging a goal every 66 minutes.

Can also play CDM & CM. pic.twitter.com/0cSzRyYMLa

— Everything Celtic (@aboutceltic) April 27, 2022
If he shines in a tougher league elite clubs would be fighting each other for the talent of Swede's signature.
*This article is sponsored by Anaptyss, the Perfect blend of People, Process and Technology.