A quirky "Let's see" was the response of the man at the helm in Los Blancos when asked whether he would return to Italy, only this time as a Manager. In his press meet after the assuring first leg dominance over Liverpool, Zidane was questioned on his likely move to the Old Lady. Zinedine Zidane would only shrug the question with faint hints mentioning his affection towards Italy and Juventus, a club where he has played for five seasons.
🎙️ Zidane: "It's a fair result, I am happy for the players because they put in in an incredible effort." pic.twitter.com/lEtgogzobf

— Real Madrid C.F. 🇬🇧🇺🇸 (@realmadriden) April 6, 2021
Turin to Madrid and now the other way round…
It was Zinedine Zidane's exceptional performance in Italy that caught the eye of Florentino Perez who then broke the transfer market in 2001, splashing 73.5 million euros to bring in the Frenchman to Madrid.Zidane quickly settled into the dressing room and made his name among the legendary Galacticos.
Zizou's famous retirement as a player from World football is nothing short of a sensation. He then went on to take an advisory role in Real Madrid, pushing his way up to being Sporting Director. In 2013, he took on the role of assistant coach to Carlo Ancelotti.
The world-renowned midfielder soon made his name in the Managerial world after he took charge of the Real Madrid first team. Zizou once again made headlines when he won three back-to-back UEFA Champions League titles with Madrid, a feat unrivalled in modern-day football.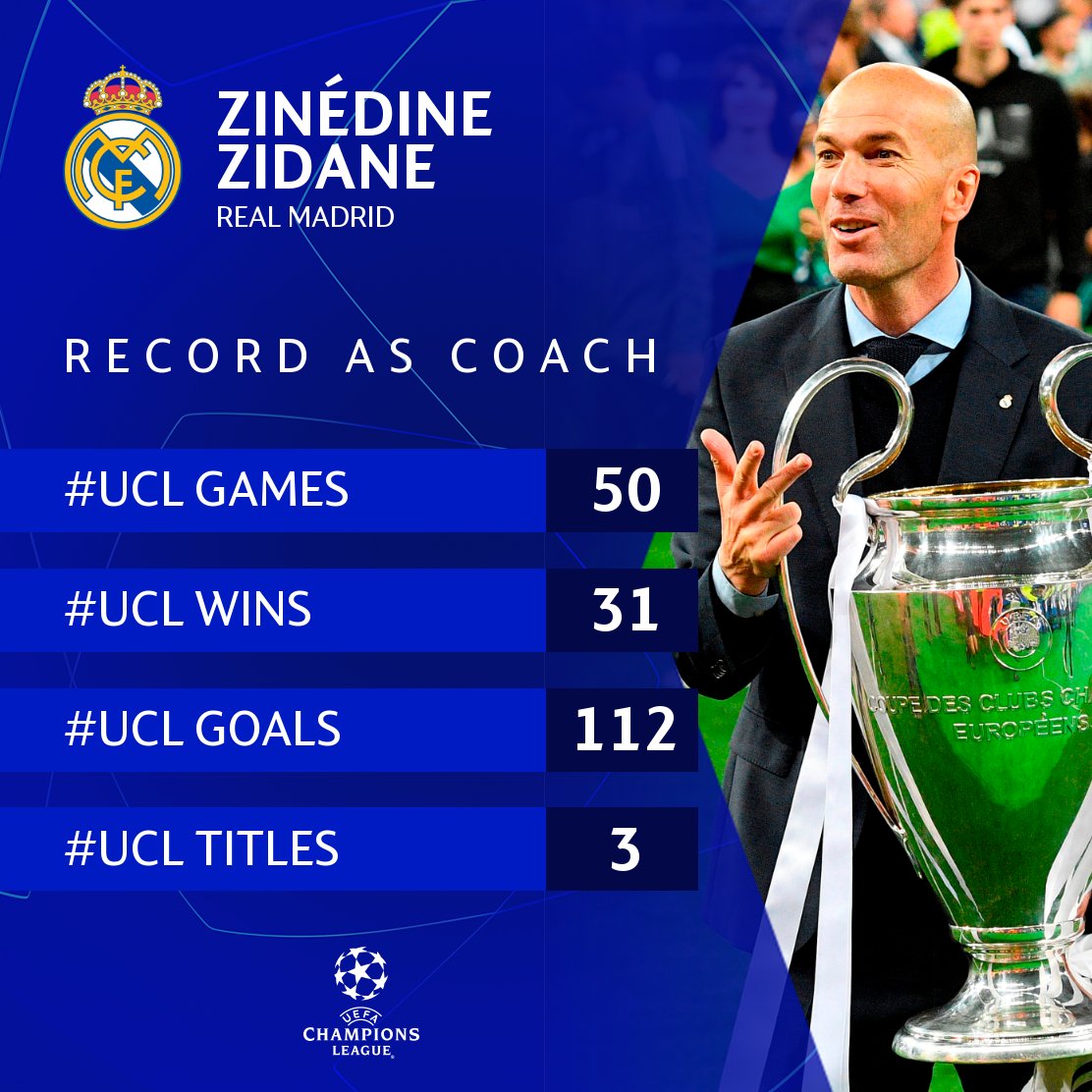 Rumours speculate that Zidane's relationship with the club hierarchy is losing steam. It is also reported that the Madrid outfit is looking for a new man to guide their title chances, despite the teams recent decent run of form. With speculation rising in Turin regarding the departure of current Juve boss Andrea Pirlo, it could very well be a possibility that Zidane reunites with Juventus next season.
Zidane to replace Pirlo at Juventus?
Andrea Pirlo has come under immense scrutiny after he failed to make it into the quarter-finals of the Champions League. To make matters worse, Juventus find themselves 12 points behind the league leaders Inter Milan in Serie A. Andrea Pirlo might well just become the first Juventus manager to lose out on the Scudetto in over nine years.
👌 Pure class from Zinedine Zidane with a chip on the side 🍟 #JuveMilan pic.twitter.com/WoCq2TYRgX

— JuventusFC (@juventusfcen) November 10, 2019
With numerous speculations and rumours circulating in the Footballing industry, one can never be sure of what outcome is likely to take place. Zizou is also linked with the French national team role and may very well be interested. It would be an amazing sight to behold, Mbappe managed by Zizou, just like it would be to see Zidane reunite with Cristiano Ronaldo. For now, the wait is inevitable.