Although the Championship is only the second tier of English football, it is not short of nail-biting entertainment and talented players. In the past, we have seen many youngsters kick start their careers in the Championship and soon move onto bigger clubs all around Europe.
The tough competition has given rise to many Premier League stars in the past like Gareth Bale, Aaron Ramsey and John Stones to name a few. We bring you 5 potential youngsters from the Championship that can make it to a top Premier League club over the next few seasons.
1) FABIO CARVALHO
Fabio Carvalho rose through the ranks of Fulham's youth academy and has made headway into the senior team over the last few months. The versatile attacking midfielder stood out in the Pl2 for their U23 squad and is now a permanent name in their first team as Fulham fights for promotion back into the Premier League.
Fulham are currently 2nd in the league table just 2 points behind Bournemouth and Carvalho has a huge role to play in their attacking front. In their 5 appearances, he has scored 3 goals and has an assist to his name. He operates as their number 10 and hence is their key playmaker. Fabio has had a passing accuracy of 79.4% and he creates 2.44 goal scoring chances per 90.
His pace and agility complements well with his ball control and makes him a hard man to stop. Fabio attempts 2.22 dribbles per game out of which he succeeds over 70% of the time. He has 1.77 shots on target per 90 which portrays his knack for getting into good goal-scoring positions. At 19, Carvalho's understanding of the game makes him a lethal threat. His unpredictable passes have often left defenders dumbfounded and his game's spontaneous nature will come to light in time.
2) BEN BRERETON DIAZ
The story of Ben Brereton from playing the Championship for Blackburn Rovers to representing Chile in Copa America is quite bizarre. Originally the player was born and brought up in England but since his mother is of Chilean descent, he got to play in South America over the summer. Brereton has become a cult icon over there and it seems like it has brought the positive momentum back to England.
With Adam Armstrong gone, Ben Brereton is left with the responsibility to lead Blackburn upfront and the 22-year-old striker has done a fine job so far. Brereton has scored 4 goals and 1 assist in his 8 appearances which has helped the Rovers stay 6th in the table with the season well underway. Brereton is a versatile attacker and has enough pace and ball control to play on either flank as he did for Chile.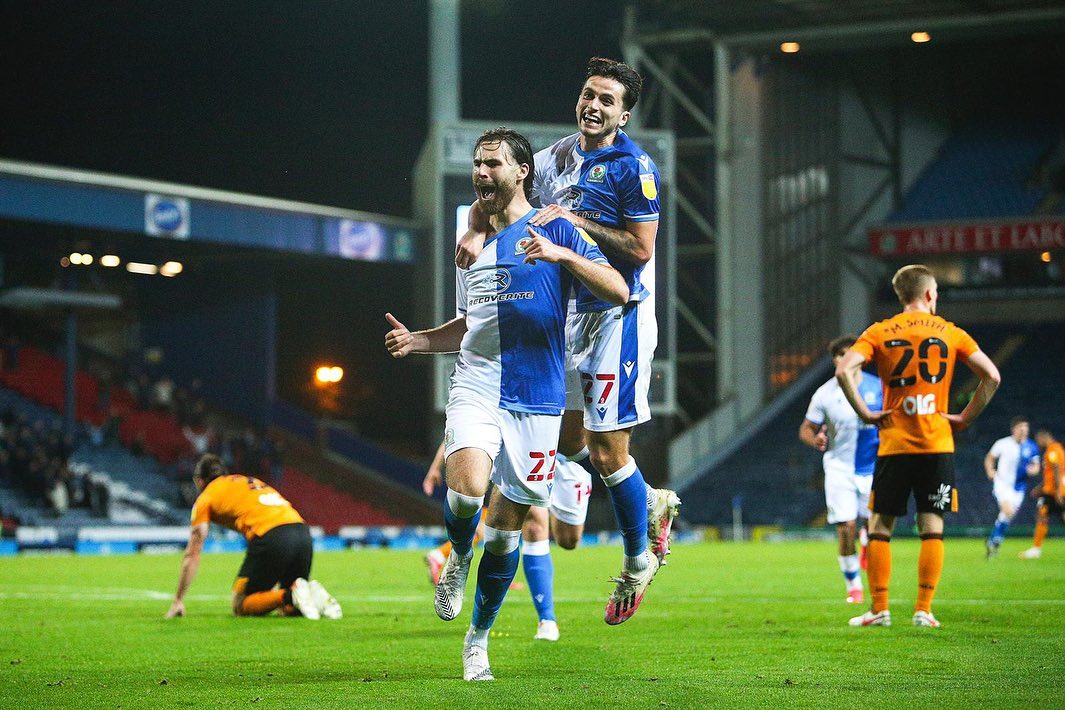 Brereton takes at least 3 shots per 90 on an average and his positioning off the ball helps him into good scoring chances. Brereton needs to work on his passing since he has only been 67.7% accurate this season. Brereton is a complete striker with loads of potential, any Premier League club could mature him into his prime.
3) SANDER BERGE
Sander Berge met fame at a really young age during Sheffield United's amazing promotional season back in 2019. But the Blades had a shameful downfall in the English top tier last campaign as they finished last having won only 7 games. They haven't been doing well in the Championship as well and although the situation is salvageable, Berge would be considering his options waiting for a Premier Club to swoop in.
Berge is a creative central midfielder from Norway with the potential to be their next superstar after the likes of Haaland and Odegaard. His passing and composure on the ball are two of his biggest strengths and the stats back him up. He has a passing accuracy of 88.3% and on average creates 1.56 goals scoring chances per 90.
His dribbling sets him apart from other players of his position since he attempts 3.12 dribbles in a game and succeeds 75% of the time. Berge is not just a good deep-lying playmaker, His large and muscular physique makes him a hard man to pass just like a centre-back.
4) CALLUM O'HARE
Callum O'Hare joined Coventry City in the summer of 2020 and has cemented his position in the squad since then. The attacking midfielder is known for his knack for taking on defenders without hesitation. He has gotten involved in 15.1 duel encounters per 90 this season and wins most of the time. Just like Jack Grealish, even Callum's style of playing ends up in him falling on the ground since the player was the most fouled player in the Championship last season.
Callum creates 2.28 chances per game on average and even has the pace and ability to go wide and cross the ball into the box. He even gets into good goal scoring positions and takes 2.91 shots per 90. Coventry City stands 4th in the league table and Callum O'Hare has had a huge role to play in their recent success.
5) VIKTOR GYOKERES
Coventry City has come a long way from being in the EFL League Onew in 2019, to battling for promotion in the Championship. They were promoted to the competition last summer and finished 16th but this time, they are making headway into the Premier League. The credit goes to the overall camp and their spirits but goals are the only thing that wins you matches at the end of the day and Viktor Gyokeres is the one that has been getting them for Coventry.
The striker is the league 3rd top scorer since he has scored 5 goals and provided 2 assists in 8 appearances. The player has a goal involvement of 0.91 per game which just shows how important he has been for them at the vanguard. He takes 3.53 shots per 90 out of which 1.69 are on target. He even makes 2.08 key passes which show how flexible he is even up front. Gyokeres had a bad season last year but he has learned from his mistakes and is helping Coventry in their fight back to the top flight.