When one thinks of the greatest footballers to grace the game, most of the names would be familiar and repetitive. If the list is narrowed down to only left-footed players, the usual suspects would be Diego Maradona, Ferenc Puskas, and Lionel Messi. One former Inter player may not come to everyone's mind immediately and would need some reminding- Alvaro Recoba.
17/03/1976 nace Álvaro Recoba (@Chino_Recoba20), especialista en remontadas clásicas
Jugó 176 partidos y convirtió 61 goles
Campeón Uruguayo 2011/12, 2014/15
Apertura 1997, 2011/12, 2014/15
Clausura 1996
Liguilla 1996
¡Feliz cumple, Chino!#AtilioSoftwarehttps://t.co/Jw8MvrmEov pic.twitter.com/XuC8mr2aIE

— Nacional Historia (@CNdeFhistoria) March 17, 2021
The Uruguayan lit up San Siro for a decade, having joined from his homeland powerhouse. Recoba was one of the most skillful attacking midfielders of his time, who stood out for his supreme dribbling ability and powerful shots from any distance. He was adept from set-pieces and was often the best passer in the lineup, given his affinity to flit around positions.
Recoba was also used as a second striker and even on the flanks but his constant battle with injuries stopped him from reaching the lofty heights that he could have. He represented the national team 69 times, playing in one World Cup and two Copa America tournaments, scoring 12 goals.
Alvaro Recoba representing Uruguay pic.twitter.com/iFCWqhc9KT

— VintageFooty (@VintageFooty) July 22, 2015
Though he is not revered as he perhaps should have after a stellar career filled with magic moments, Recoba remains a guiding light for players from his country moving to Europe at an early age. FootTheBall traces the journey of "El Chino" through the highs and lows of an action-packed career.
PLAYING CAREER
DANUBIO
Recoba took his first steps into the footballing world with his hometown club, playing for their youth teams in the late '80s and early '90s. He made his debut for the senior team in 1994, aged 17, going onto play two seasons.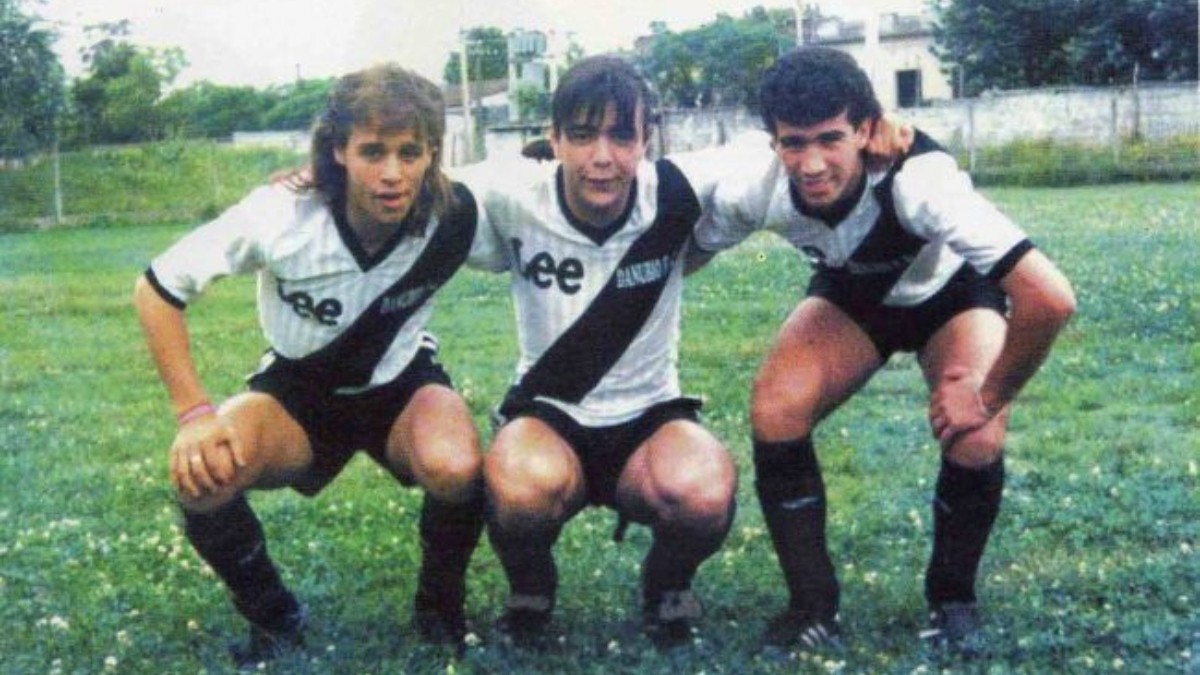 With 11 goals from 34 games in those years, it was clear that Recoba was meant for bigger and better things. A transfer soon arrived before the start of the 1996-97 season, as he made the switch to Nacional- one of the two biggest clubs in the country.
NACIONAL
The 20-year-old would spend another two years with the Uruguayan giants, which would be enough to establish his credentials as one of best upcoming players. Recoba was scoring regularly now, helping himself to 20 goals across all competitions. The move to Inter was in the offing from his debut campaign only, after he was spotted by Sandro Mazzola.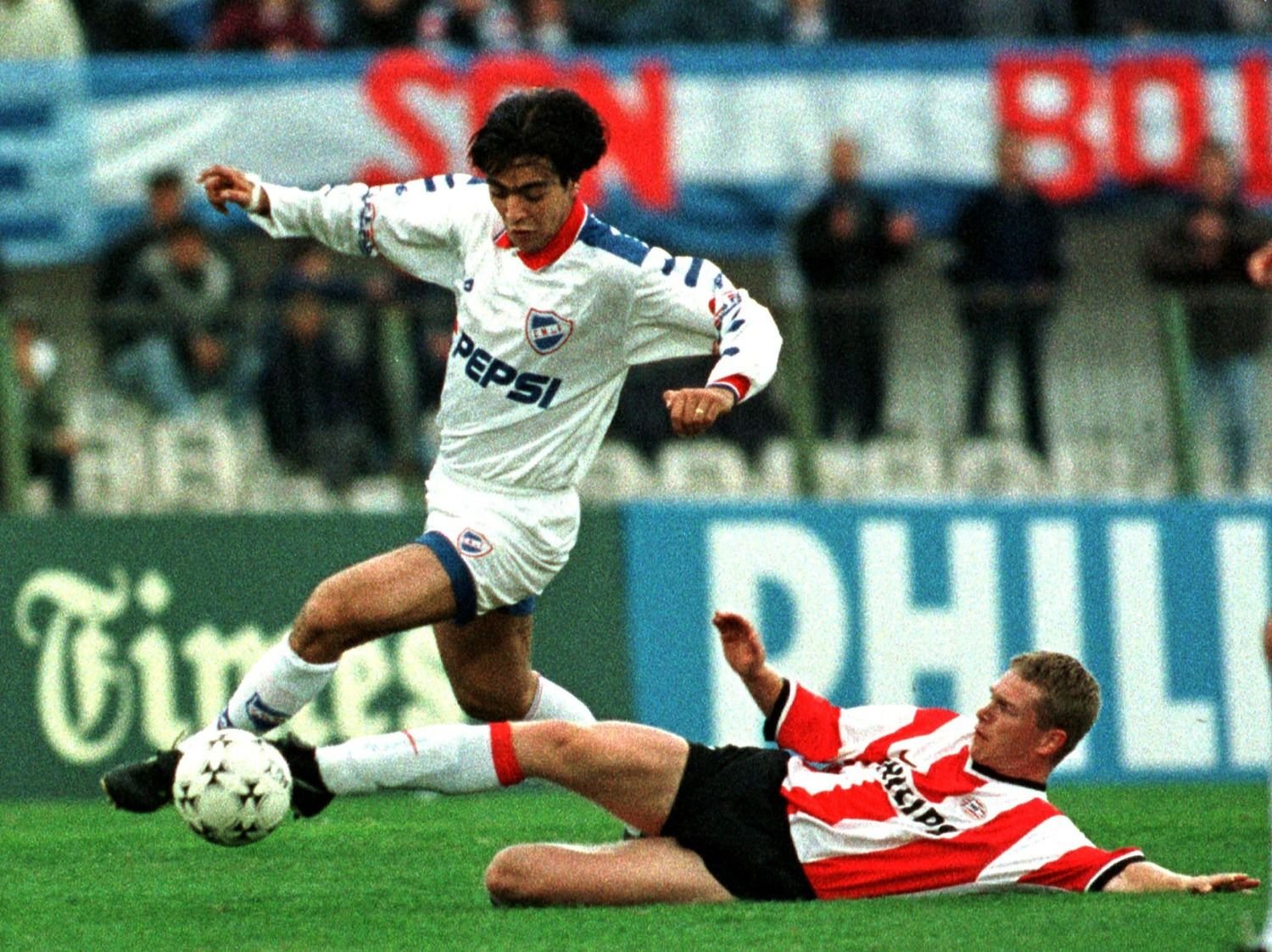 The great star of the '60s for the Nerazzurri was enamoured by Recoba's fantastic play and penchant for scoring the difficult goals. Mazzola called up Massimo Moratti, the president of Inter who was onboard and brought over the youngster to Italy in 1997.
INTER MILAN
Recoba was not the biggest signing of that summer window. One cannot be when a transfer record was broken to get O Fenomeno Ronaldo in what was a serious statement of intent by Inter. The pair would make their debut together against Brescia on August 31, but would have wildly different outings on the day.
Alvaro Recoba, PES 4 Stats#FootballMemories #soccer #operazionenostalgia #футбол #proevolutionsoccer #pes #konami #football #retrogaming #pes6 #recoba #alvarorecoba #forzainter #inter #fcinter #intermilan #notforeveryone #sportitaliamercato #corrieredellosport #gliautugol pic.twitter.com/BwW9st9mHR

— Football Memories (@FM_Twittah) May 29, 2020
Ronaldo was having a rather ordinary day, having struck the post as Inter trailed 1-0. With the game into the final 20 minutes, manager Luigi Simoni brought on Recoba and the Uruguayan would become an instant cult favourite. As the clock ticked over into the 80th minute, the debutant received the ball at feet and unleashed a venomous strike from more than 30 yards out that rattled into the net.
Five minutes later, the game was turned on its head. Inter won a free-kick 35 yards out and Recoba stepped up to brilliantly lift the ball over the wall and then down past the goalkeeper in what proved to be the winning goal. It was one of the most memorable debuts in the club's illustrious history, past or present. The supporters would have surely felt that this would be the start of even greater things to come but it did not quite pan out like that.
Recoba would further only score once in that season in January, and his minimal impact would see him loaned out to relegation-threatened Venezia next season. The 1998-99 season would be the first great campaign in Italy, as he scored 11 goals and assisted nine more to save the club almost single-handedly.
The enigmatic Alvaro Recoba against parent club #Inter as he kept Venezia in #SerieA during the 1998-99 season. pic.twitter.com/oVituUiqCl

— ForzaItalianFootball (@SerieAFFC) February 8, 2016
Inter brought him back at the start of the next season, which saw Recoba score 10 goals and set up a further six that led to him signing a lucrative new contract in 2001 which made him the best-paid player in the world. However, bad news immediately came in the form of a four-month ban reduced from a year after a fake passport scandal that also saw him lose his Italian nationality.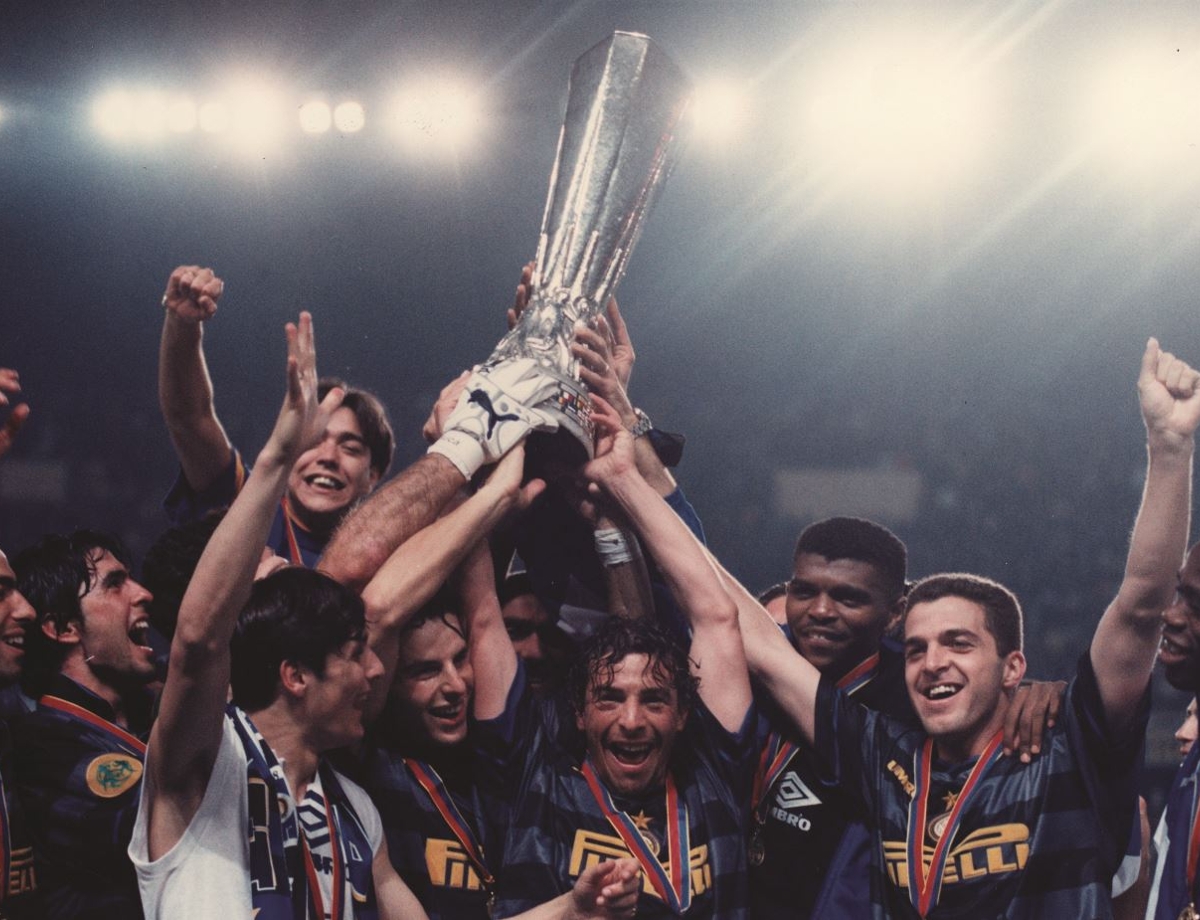 Recoba would continue to provide flashes of his brilliance in front of goal with 14 goals and 13 assists over the next two seasons. The 2002-03 campaign would see Inter make the semi-finals of the Champions League, as Recoba recorded more than 20 goal contributions across all competitions.
His game time would start declining steadily during the mid-2000s culminating in just 65 league appearances (33 starts) in his final four years. Needless to say that his goal scoring feat declined dramatically, with just one goal in 2006-07. Recoba made it clear that he wanted to move on as he was not getting the required number of minutes he desired and with the team in transition, made the loan move to league rivals Torino, linking up with former Venezia manager Walter Novellini.
TORINO
The 2007-08 season was not too dissimilar for Recoba as he only racked up one goal and three assists. But he was excellent in Torino's 3-1 win over Roma in the Coppa Italia, scoring twice to dump out the Giallorossi. The first one was a screamer from 30 yards while the second saw him almost break the crossbar with his ferocity.
"@indotorino: Alvaro "Il Chino" Recoba. Pemain Torino di musim 2007-2008. Tandemnya Rosina. #FlashbackTorino pic.twitter.com/lpvnxMtgcG"

— FN (@FansNerazzurri) July 12, 2015
However, injuries coupled with limited starts saw him drop out of the starting lineup as the season went on which provided no impetus for his move to turn permanent.
PANIONIOS
Recoba joined the Greek club in 2008, assisting twice on his debut in a 2-1 win before scoring a brace himself in the following match. He ended the season with four goals and seven assists, but the same fitness issues continued to hamper his overall play.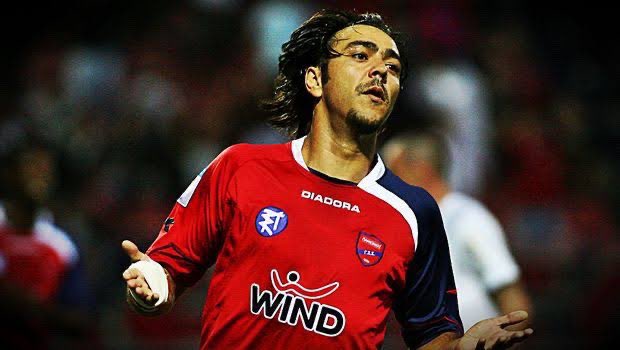 Though he stated his intention to continue the second season as per his original contract, just five games into the 2009-10 campaign, Recoba agreed to mutually cancel his contract and become a free agent.
DANUBIO
The 33-year-old went back to his native land, linking up with his first professional club. Recoba played two seasons, scoring 10 times before leaving for Nacional once again in what would prove to be his final chapter.
NACIONAL
Recoba would spend the final four years of his playing career here, scoring many memorable goals though he was mostly used as an impact sub. He netted against arch-rivals Penarol and even scored a belter of a free-kick at 38-years-old. 18 goals in all competitions ensued as Recoba bid farewell to the game in 2015.
INTERNATIONAL CAREER
Recoba made his debut in 1995 against Spain in a friendly match and would soon establish himself as a regular member of the squad. He scored once in the 2002 World Cup but Uruguay were eliminated in the group-stage after dismal showings. Recoba scored an all important goal against Argentina in their bid to qualify for the 2006 World Cup.
Alvaro Recoba 10 (Uruguay) international friendly match, Japan vs Uruguay 2-2 at Tokyo in Japan on 28 March 2003
Photo by Masahide Tomikoshi / TOMIKOSHI PHOTOGRAPHY pic.twitter.com/fKQqjOngjE

— tphoto (@tphoto2005) March 14, 2019
That goal helped them move into the playoffs against Australia, which Uruguay lost on penalties. Recoba continued featuring sporadically for the national team and was part of their 2007 Copa America sojourn which they finished in 4th place.
INDIVIDUAL ACCOLADES
The Uruguayan star was not able to rack up any personal awards but did have his finest trophy laden spell with Inter. His first taste of silverware came in 1998 with the club winning the UEFA Cup but the league title proved out of reach for a long time.
Álvaro Recoba
UEFA Cup 🏆
Serie A 🏆🏆
Coppa Italia 🏆🏆
Italian Super Cup 🏆🏆 pic.twitter.com/bWauuR49k5

— UEFA Europa League (@EuropaLeague) March 30, 2016
Recoba and co. won back-to-back Serie A championships in 2005-06 and 2006-07 which followed consecutive Coppa Italias in 2005 and 2006. His return to Nacional at the beginning of the 2010s led to Recoba being twice winners of the Primera Division.
LIFE AFTER FOOTBALL
Recoba has largely stayed out of footballing activities since his retirement, occasionally appearing as pundits alongside former Inter stars. He played in his exhibition match in 2016 which featured international stars like Juan Riquelme, Carlos Valderrama, Christian Vieri and others. Recoba still remains one of the most talented South Americans to never win the Copa.
The attacker remains one of the most influential figures from his region who scaled the heights that every footballer dreams of but unfortunate circumstances hampered his progress at times. Nevertheless, he is still held in the highest regard at Inter and back home.