Game Over for Chelsea as Premier League rivals Manchester United have officially announced the Romelu Lukaku deal.
The Red Devils took to Twitter to confirm the deal.
They tweeted: "#MUFC is delighted to announce a fee has been agreed with Everton for the transfer of Romelu Lukaku, subject to a medical & personal terms."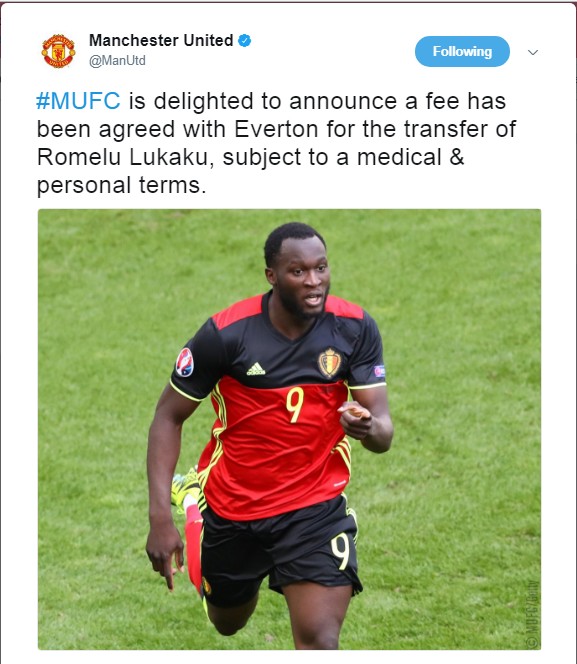 Premier League champions Chelsea had made a last-ditch attempt to snatch former Blues striker Romelu Lukaku from Manchester United.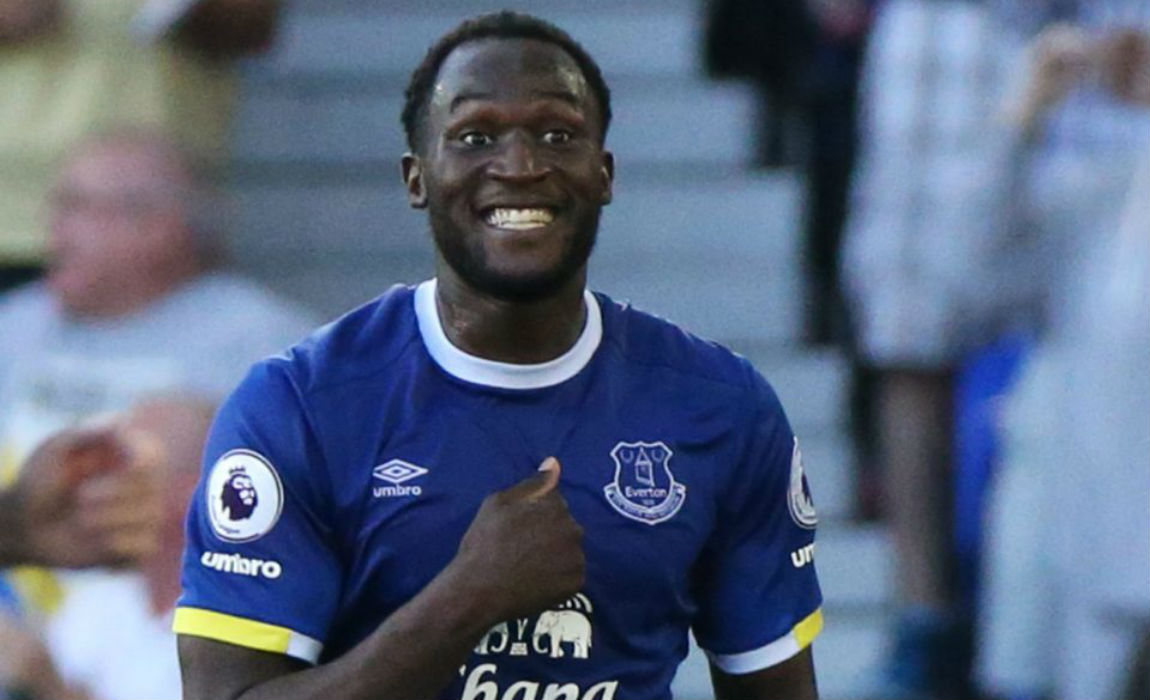 The Belgian star is on the brink of completing a move to Manchester United after completing a medical in Los Angeles.
However, Chelsea had matched Man Utd's £75m for Everton hit-man Lukaku.
The Chelsea bosses were ready to fight it till the end as they were desperate to bring back the player to Stamford Bridge this summer.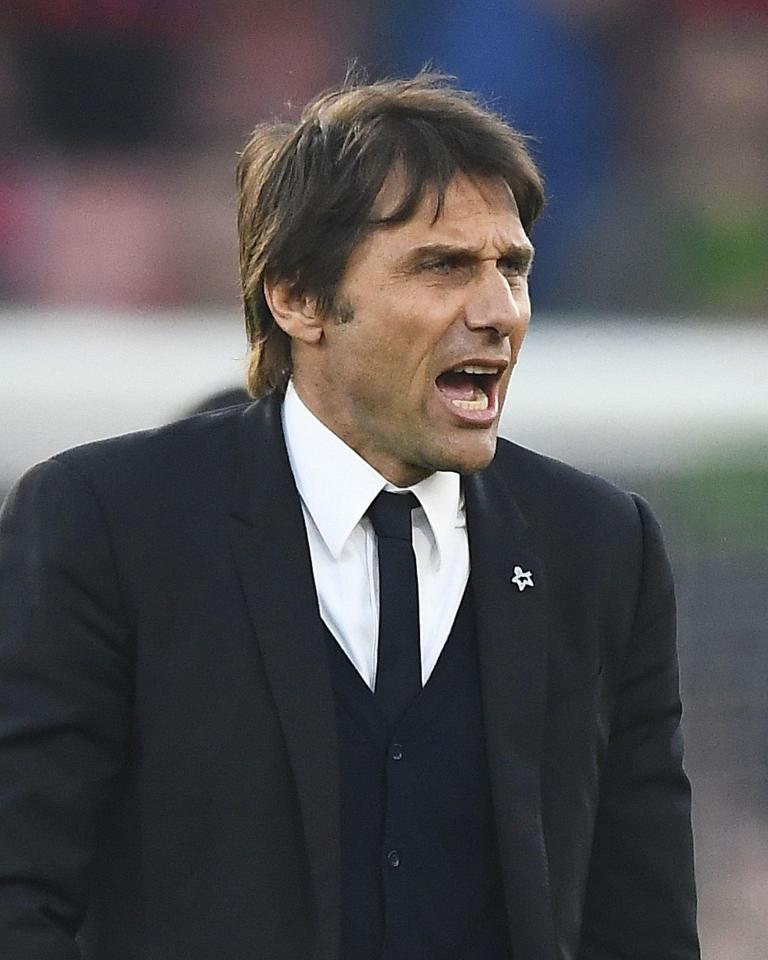 They believed that they could still beat Europa League winners Man Utd to Lukaku's signature.
Meanwhile sources also revealed that the Everton bosses are not happy with Lukaku as he violated club rules by failing to report back to their training ground this week.
And Antonio Conte will now shift his attention to Torino superstar Andrea Belotti.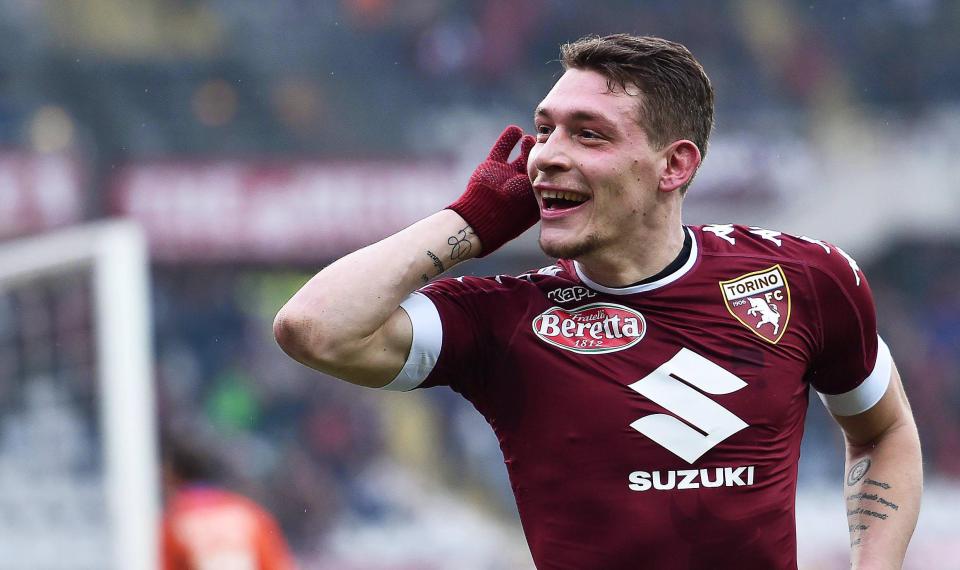 The Blues will have to splurge around £90million for the 23-year-old striker, who displayed incredible form last season – with32 goals to hi name for club and country.
Chelsea can also launch a move for long-time target Alvaro Morata as Manchester United have given up their chase for the Real Madrid striker after agreeing a deal with Everton for Lukaku.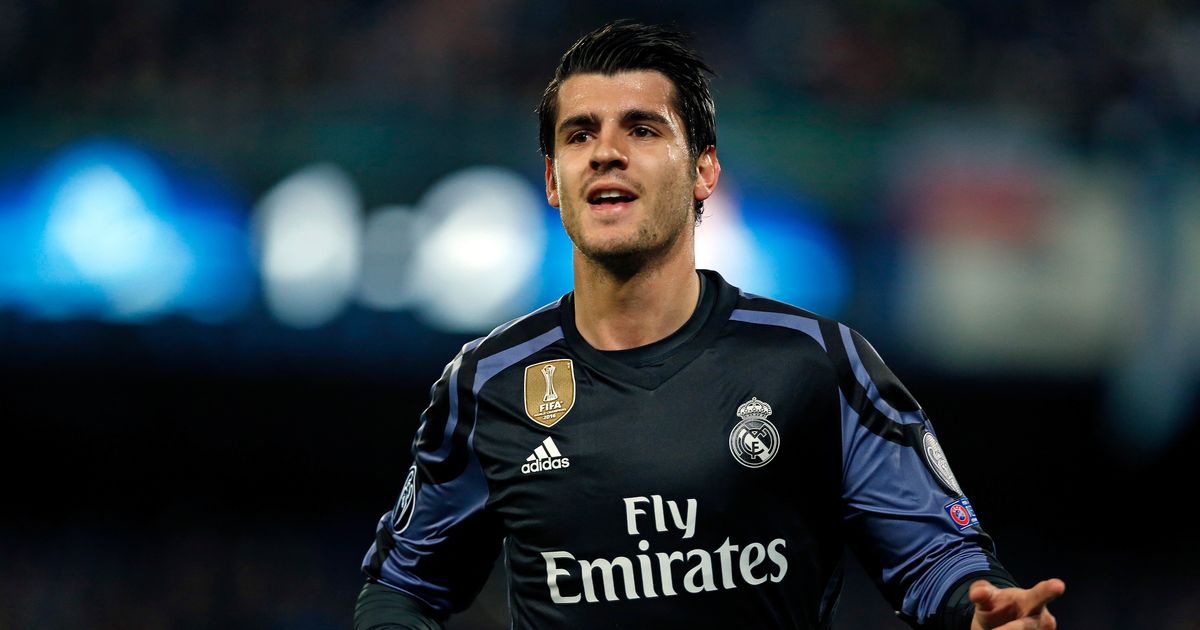 Conte is also monitoring the availability of Arsenal contract rebel Alexis Sanchez, but it is believed that the Chilean is set to reunite with Pep Guardiola at Manchester City this summer.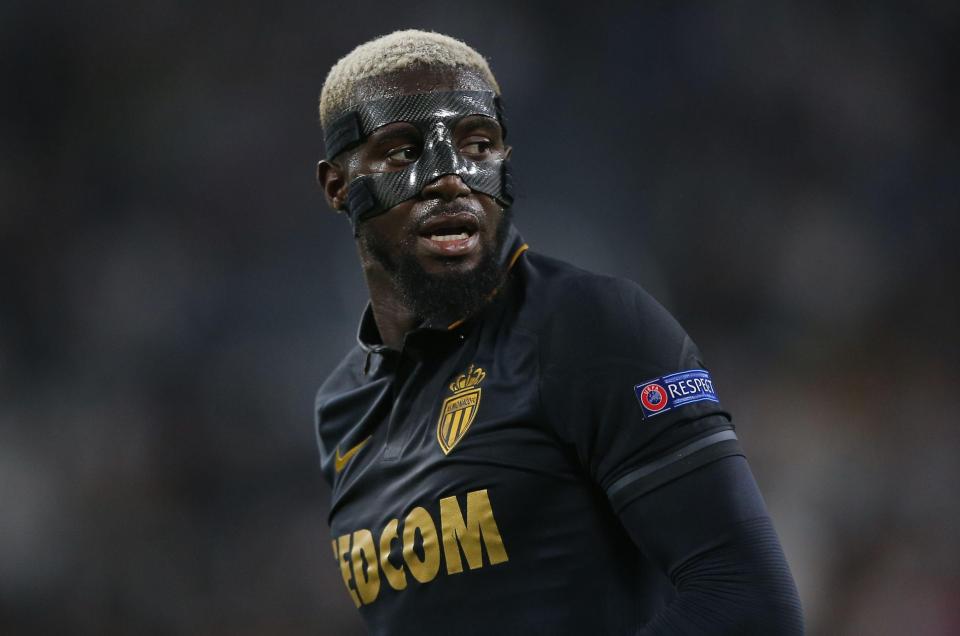 The Blues expect to complete deals for midfielder Tiemoue Bakayoko and defender Antonio Rudiger by the end of next week.
Best friends and prospective Manchester United team-mates Paul Pogba and Romelu Lukaku have been busy training together in Los Angeles.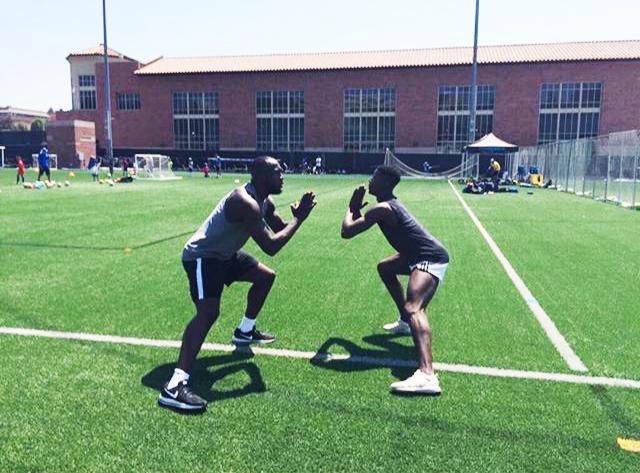 It is believed that Pogba played a huge role in Lukaku's expected switch to Manchester United.
They are now on holiday in the United States together.
They also uploaded a video on Instagram showing the duo training hard with Lukaku set to complete a medical ahead of his £75million move to United.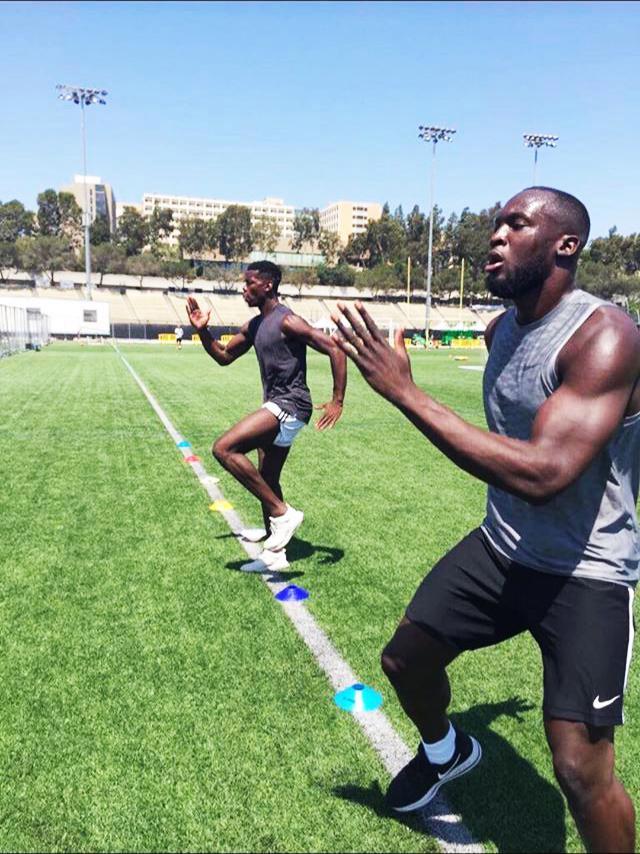 The pair have been focussing on fitness routines and have also been spotted playing five-a-side matches in downtown LA.
Jose Mourinho's Manchester United are on the brink of completing a deal for Everton striker Romelu Lukaku – to leave Chelsea fuming.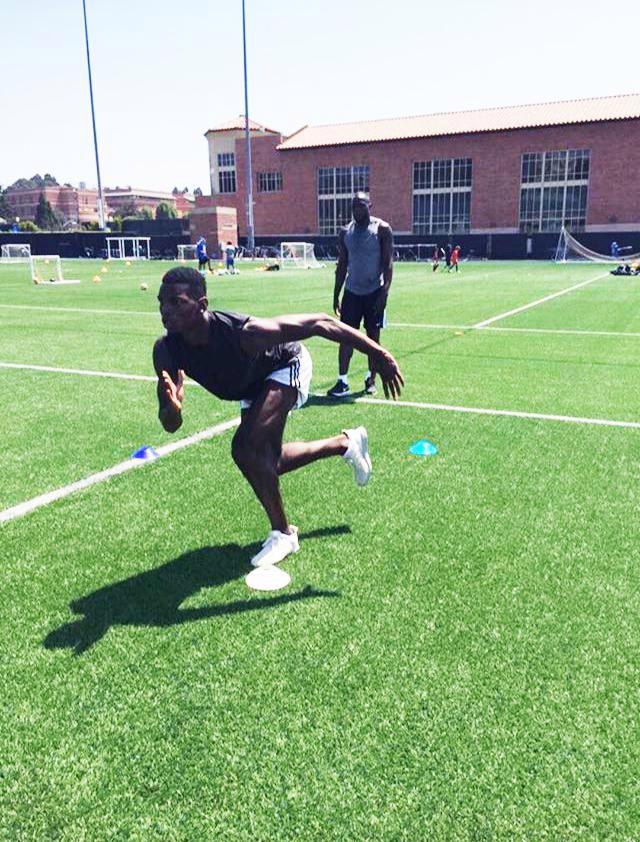 Man Utd have beaten competition from Chelsea to agree in principle with Everton over a £75m transfer fee for Romelu Lukaku.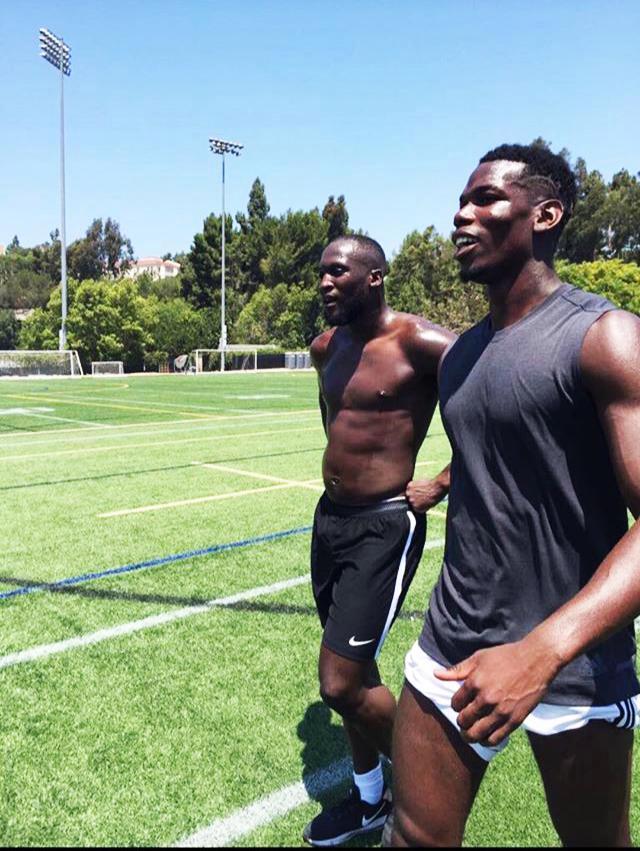 Chelsea had accentuated that they were still in the race to rope in Lukaku, but sources reveal that the 24-year-old striker have completed his Man Utd medical in the U.S, with the Red Devils hierarchy hopeful of completing the deal in time for the Belgian star to join the United squad as they start training in LA on Monday.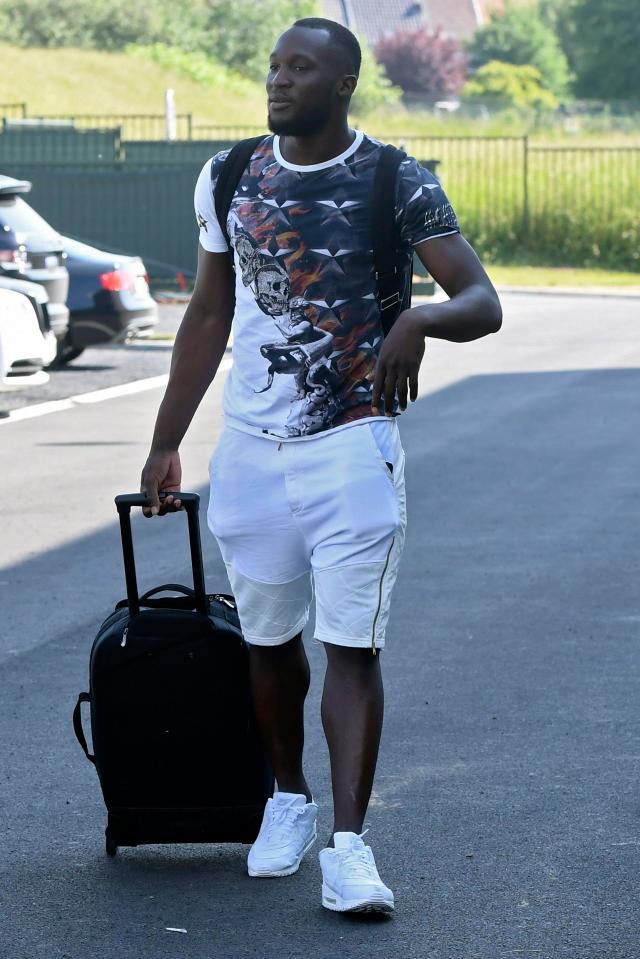 After losing out on Antoine Griezmann this summer, the Red Devils were chasing Real Madrid forward Alvaro Morata and Everton contract rebel Romelu Lukaku as Jose Mourinho is in desperate search of a new striker.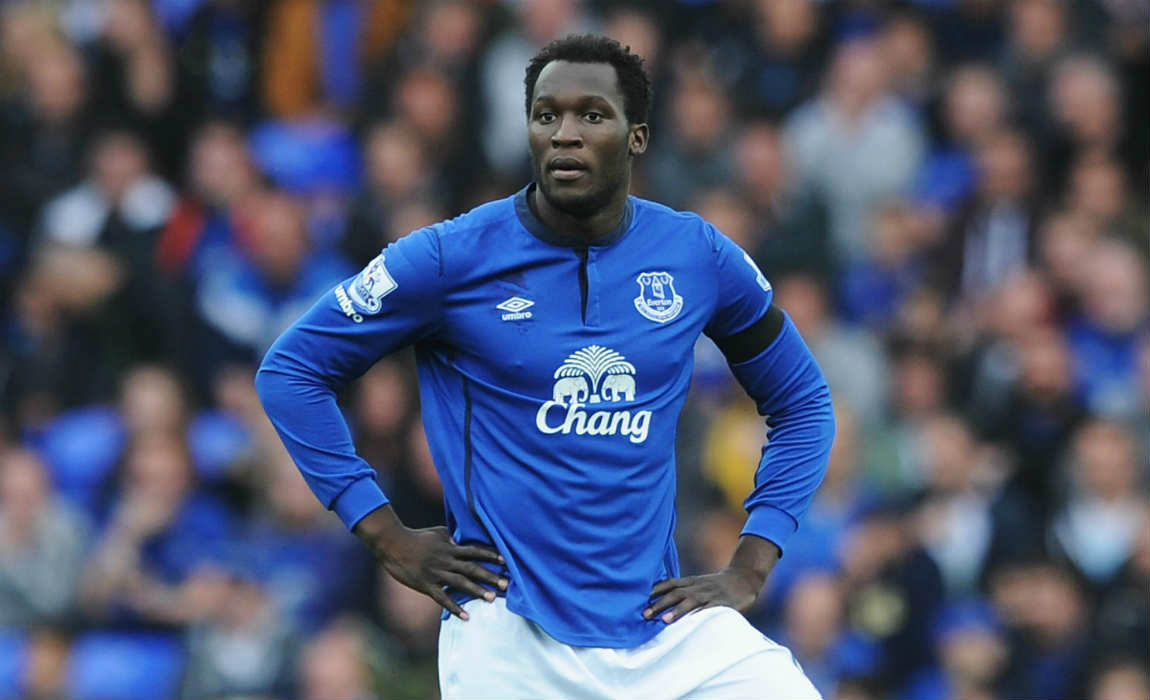 Manchester United suffered  a huge blow in their Alvaro Morata pursuit as Real Madrid rejected their improved bid of around €80m (£71m) for the Spanish striker.
But now Manchester United have agreed a transfer deal with Everton for their Belgian striker Lukaku and will not now be pursuing their interest in Real Madrid's Alvaro Morata.
Earlier, last month Real Madrid have turned down United's initial £52million bid for Alvaro Morata, and it is believed that they are holding out for an offer in the region of £80m for the Spanish striker, who was not a regular figure in the first-team last season.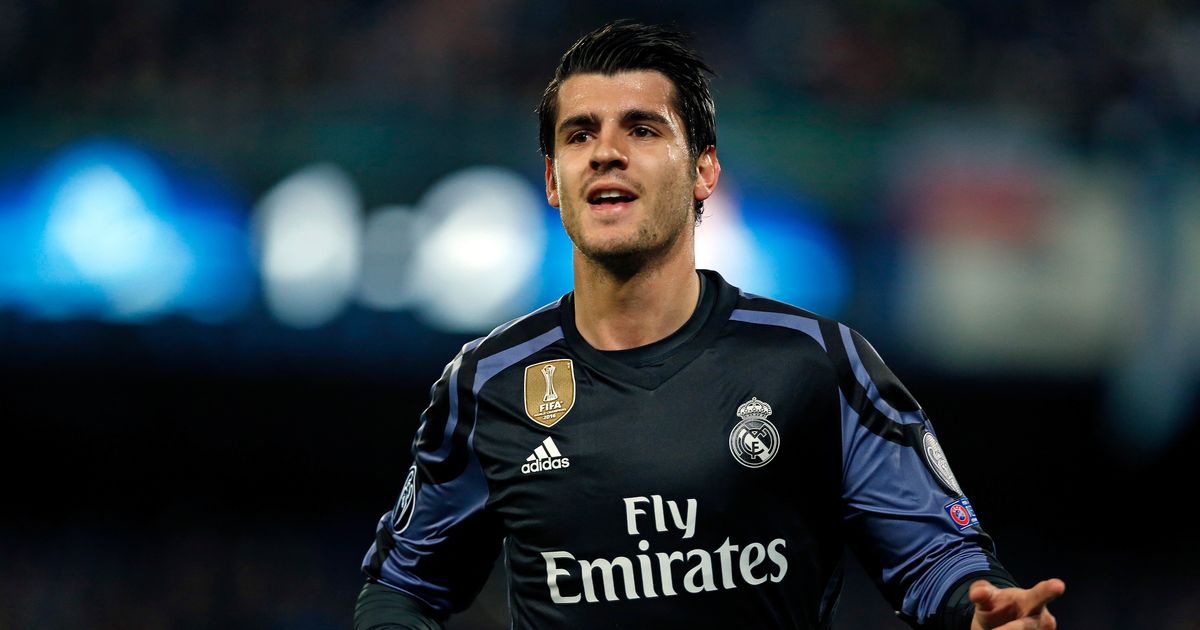 Man Utd launched an improved offer of around €80m (£71m) for securing the signatures of the Spanish forward but the Los Blancos have now rejected the bid as they want to make a huge profit on Morata.
FootTheBall has now learned that the Real Madrid hierarchy are now holding out for an offer of €90m (£79m) for the Spanish striker.
But the Manchester United bosses decided against going any further with the Morata deal and instead they have now reached an agreement with Everton for Lukaku, who was keen on returning to Champions League football.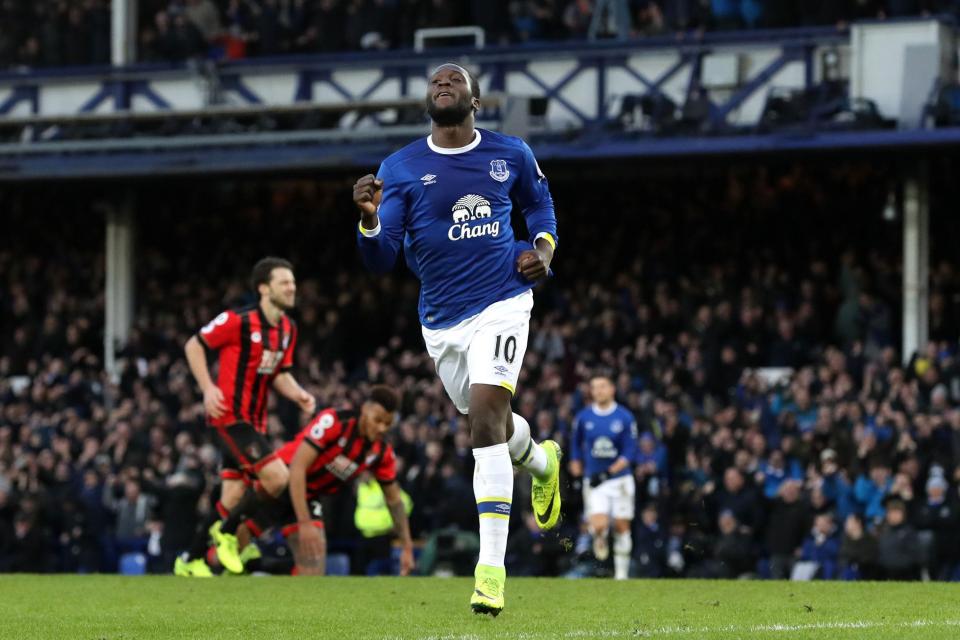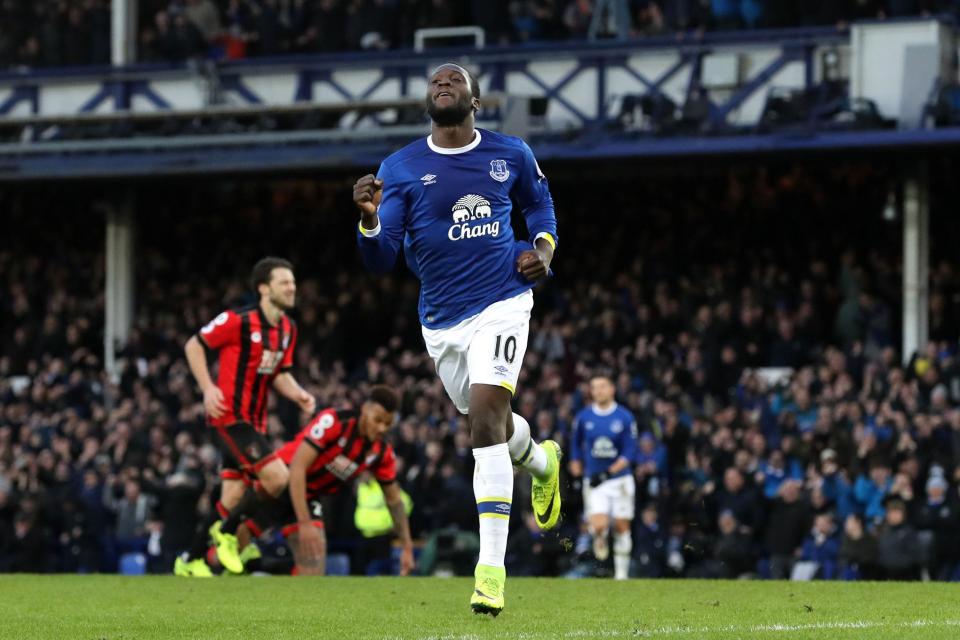 Lukaku had been heavily linked with a Stamford Bridge return this summer but Man Utd stealthily hijacked Chelsea's move for the Belgian forward by using their world record signing Paul Pogba, who convinced his best pal to join him at Old Trafford.
Best friends Lukaku and Pogba have been holidaying together on the west coast of America and sources reveal that both of them would join Jose Mourinho's squad in Los Angeles on Sunday.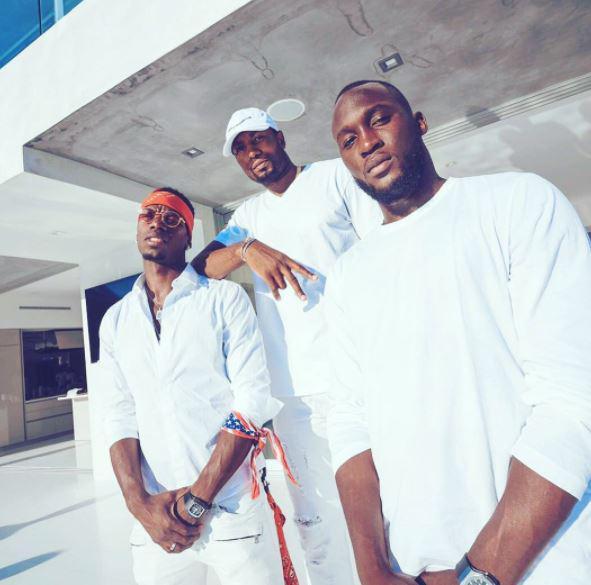 Close friends Lukaku and Pogba have been holidaying together on the west coast of America and both are expected to join up with Jose Mourinho's squad in Los Angeles on Sunday.
Pogba has played a pivotal role in persuading Lukaku, who will complete his medical in the US today – to block his return to Chelsea and instead pair up with him and Mourinho at Man Utd.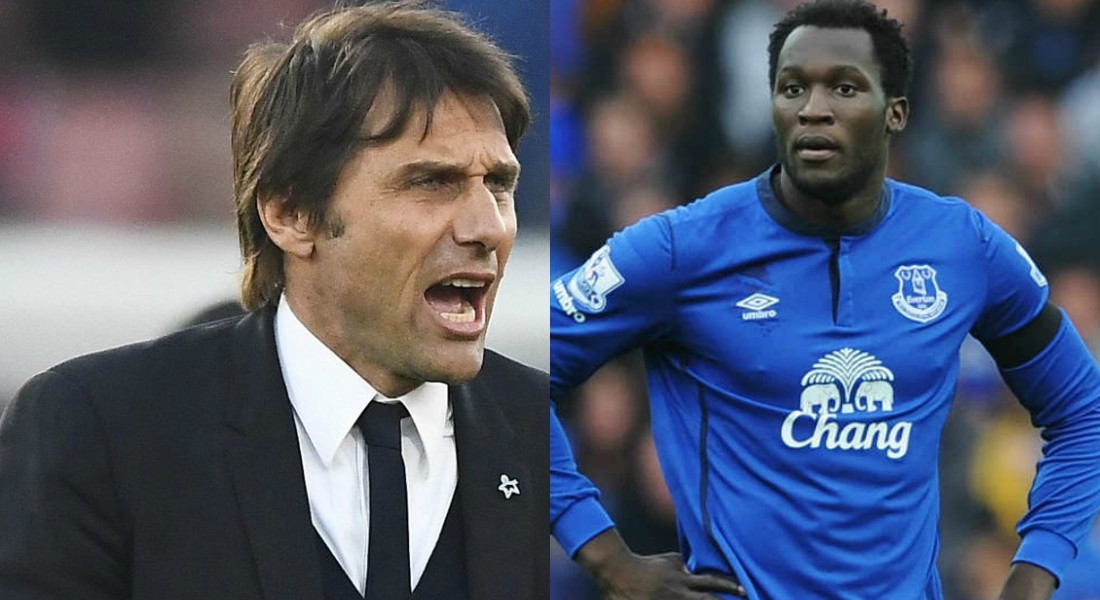 United's smart move to hijack Lukaku has not gone down well with Chelsea, who were confident of roping in their former player this summer.
But Red Devils boss Mourinho and executive vice-chairman Ed Woodward had been negotiating a move for Lukaku over the past few months and have finally sealed the deal.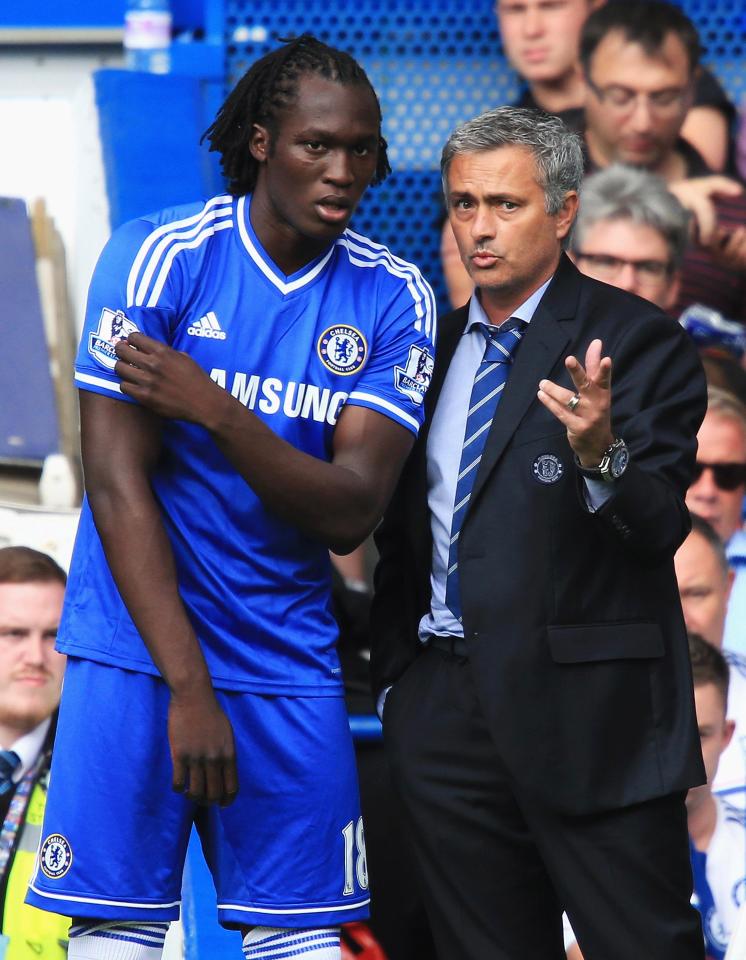 And sources reveal that Lukaku has been offered a four-year deal with an additional option of extending the contract by a year, with the Belgian set to take home a wage packet of £250,000-a-week.
It is beleived that Manchester United capitalised upon Wayne Rooney's Everton return to reach an agreement with Everon over the transfer fee for Romelu Lukaku.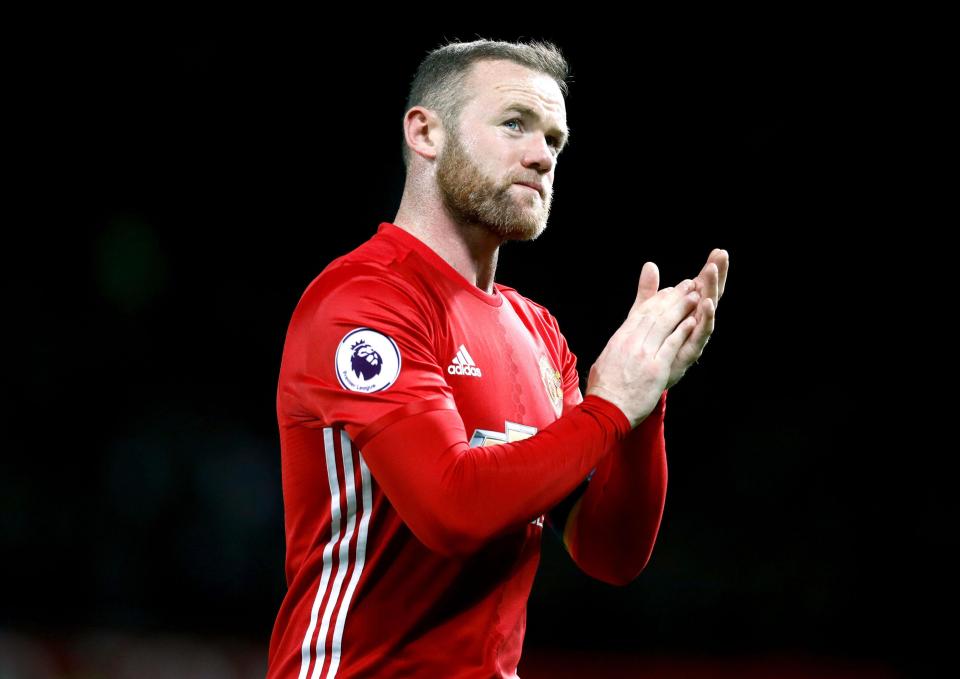 Wayne Rooney is set for a sensational return to Everton by the end of this week.
It is understood that Man Utd would allow Rooney to leave on a free transfer.
FootTheBall sources confirm that Everton will match his existing £250,000-a-week wage packet on a two-year deal, with an additional option of extending the contract by a year.