Chelsea fans are requesting AC Milan and Juventus legend Andrea Pirlo to join the club after he visited the Cobham training ground on Friday to meet his former boss Antonio Conte.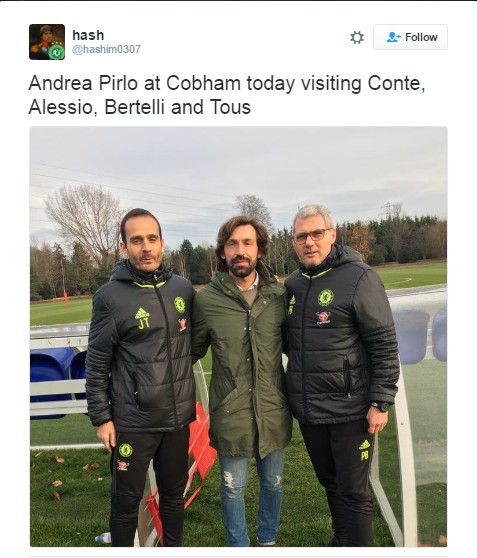 The legendary player plays at MLS side New York City but he had won three successive Serie A titles under Antonio Conte during their time at Serie A side Juventus.
During Carlo Ancelotti's managerial stint at Chelsea, Pirlo was once linked with a moved to Stamford Bridge. The 37-year-old playmaker might have lost a bit of agility due to his age but fans believe that he has still lot left in him to offer and they hope to see him wearing the Blues shirt.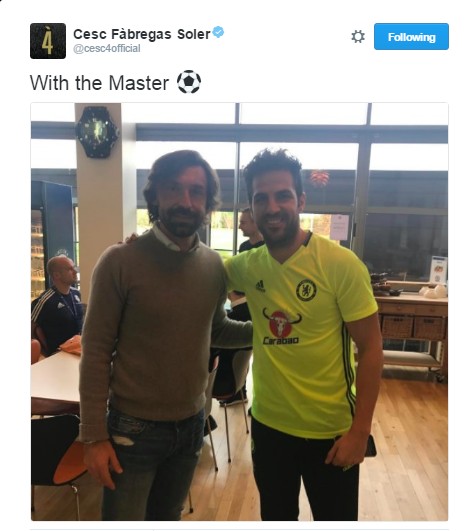 The former Juventus superstar is in London on vacation after the end of the MLS season. And you cannot blame the fans as they want to see Pirlo linking up with his former boss Conte.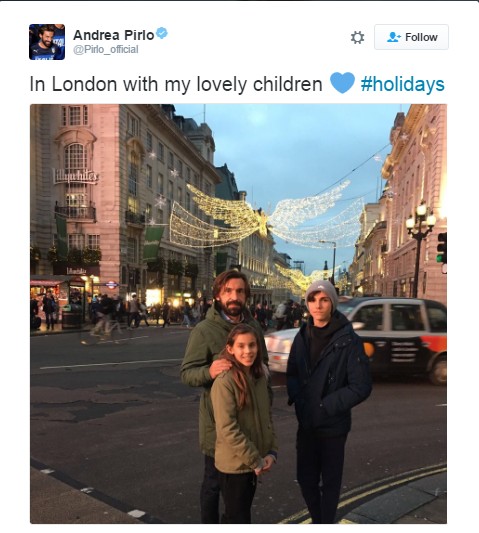 However, Conte made it clear that Pirlo's visit had nothing to do with football and dismissed any possibility of his move to Stamford Bridge.
Conte said: "I'm pleased for this because he was my player at Juve for three years and he was a great player.
"I'm happy for his visit with his son and we have a good relationship. Andrea comes here only to visit and he has a contract in America and he's enjoying it there.
"No, he didn't train. But he's still able to do a good session!"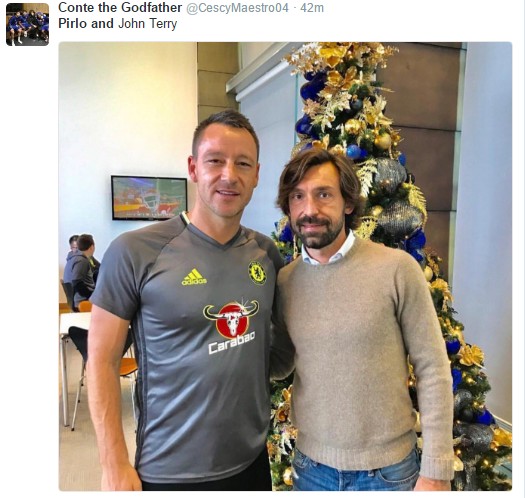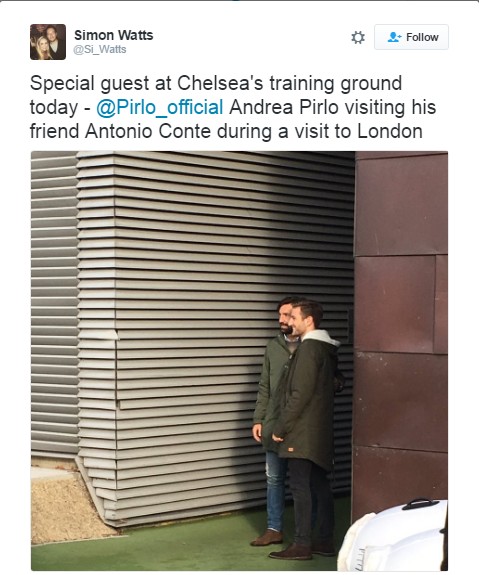 @Pirlo_official Say Hi to King CONTE #CFC

— B Rhymes (@BurkaRhymes) December 8, 2016
@Pirlo_official COME TO CHELSEA

— Johannes Kemppainen (@Jaukkr13) December 8, 2016
@Pirlo_official are you going to Sundays game, to watch conte?

— . (@Mohd_CFC_) December 8, 2016
@Pirlo_official @CarefreeDaily pirlo is a blue. A #Chelsea fan. He has posted a tweet with a blue heart ? too. Up the chels.#KTBFFH

— SharanTweets (@chelsboytweets) December 8, 2016
@Pirlo_official Blue heart. Nice. Coming to cheer on Conte on Sunday pal?

— #CarefreeDaily ? (@CarefreeDaily) December 8, 2016
@Pirlo_official @DavidAmoyal to see conte?

— Rafael Mario Anakwue (@RafMarioAnakwue) December 8, 2016