There's a new sheriff in the town of Serie A. A.C. Monza, promoted to the top-flight for the first time, are ready to upset some apple carts. It has been a monumental rise for one of Italy's oldest clubs.
Monza were playing in the Serie C as recently as 2019. In fact, no other team had played more seasons in Serie B without earning a promotion than Monza with 40. However, now they are ready for the limelight, and that has been the case ever since 2018.
How did Mario Balotelli earn a national recall in 2021? Hint: Monza
What happened in 2018? Well, they had an ownership change, which preceded all the good times. This is the story of the revolution at Monza, and why it's showing no signs of slowing down.
Who owns A.C. Monza?
If you think Monza has an extremely rich owner, a famous public figure…that is correct. The club is wholly owned by Fininvest S.p.A., an Italian holding company. While that name may be vaguely familiar, it bodes well to know who runs Fininvest.
It is the Berlusconi family, and when it comes to that surname, there is one name that pervades Italian football. Silvio Berlusconi, former Italy Prime Minister and owner of AC Milan, spearheaded the charge to buy Monza. He was joined on the board of directors by former Milan CEO Adriano Galliani.
Former Prime Minister of Italy and owner of AC Milan, Silvio Berlusconi and Adriano Galiani, AC Milan's former CEO, purchased AC Monza in 2018. pic.twitter.com/689HQrYyo7

— COPA90 (@Copa90) December 8, 2020
The pair had had an extremely successful partnership running the Rossoneri, who won 29 trophies during the Berlusconi era. One of Italy's most colourful personalities, Berlusconi is also ludicrously rich and that has shown at Monza. The club has embarked on a golden run in the four years since.
Taking on stalwarts to succeed
After the buy was complete, it was clear that Monza would earn promotion very easily over the coming few years. The other clubs could not compete with the new riches that Berlusconi has brought to Monza.
Relive the glorious years of AC Milan under Silvio Berlusconi here
To nobody's surprise, they went on a spending spree, recruiting former Serie A regulars. The likes of Andrea Brighenti, Nicola Rauti, Tommaso Morosini, and Giuseppe Bellusci were all signed to provide experience and star calibre. Monza were leading the table when football stopped due to the coronavirus pandemic.
They were crowned champions and promoted to Serie B. After falling in the playoffs in 2020-21, Monza had to undergo the playoffs once again in 2021-22. This time they were successful, defeating Pisa over extra time to fulfil the dream of Silvio Berlusconi to take Monza to the top.
The heroes of promotion
There were several central characters in Monza's rise to Serie A. Two of the most important players were forwards Dany Mota and Christian Gytkjaer. The pair hit 26 goals in all competitions between them.
The defence was anchored by Giulio Donati and Carlos Augusto, while Luca Marrone and Marco D'Alessandro provided the veteran experience. Monza were the top scorers in the top-six while having the third-best goal difference across the table. Monza are led by Giovanni Stroppa, a former player for them in the late-1980s.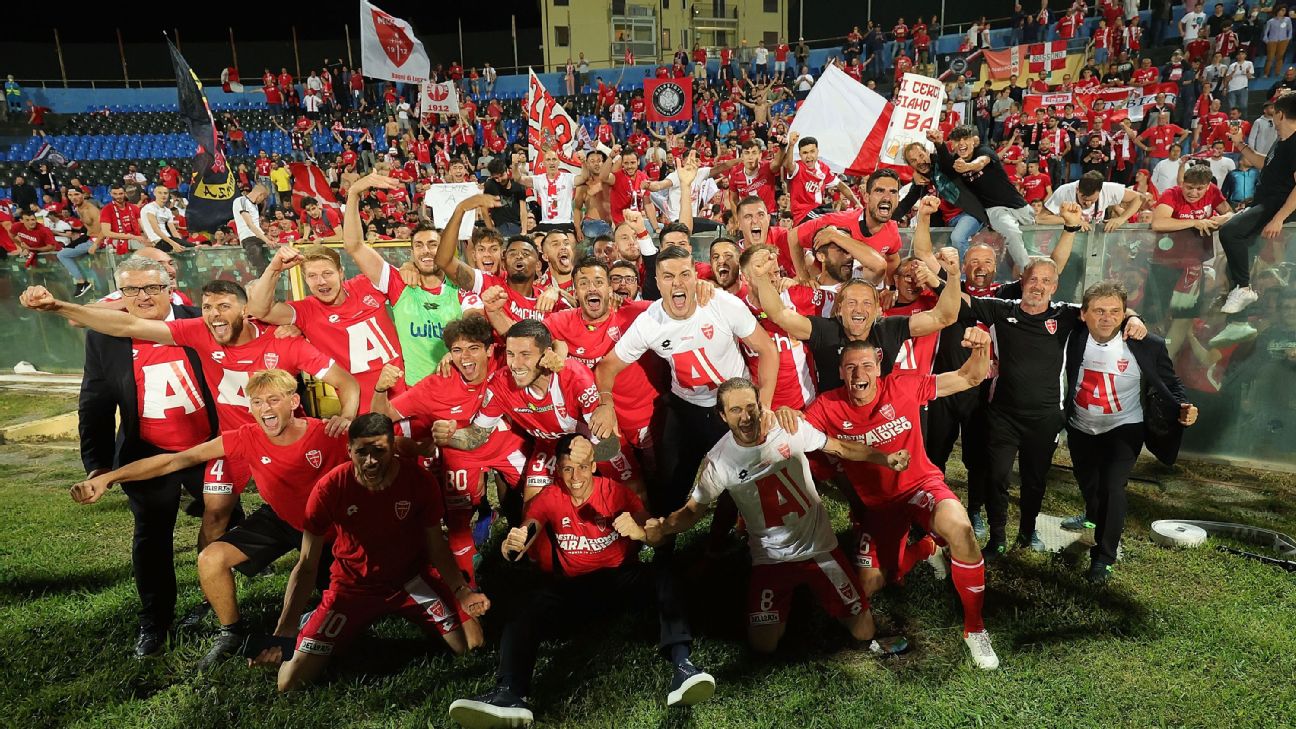 Stroppa was appointed in 2021 and delivered the promised land in his debut campaign. Silvio Berlusconi has invested heavily in Monza, and it is no surprise that it is paying off so quickly.
Alongside Galliani, the pair have strong connections with a variety of teams in Italy, which has made signing players easy. They have no intention of stopping either, and now in Serie A, are bidding to add some truly world-class talents.
The dreams of Silvio Berlusconi and Monza
The transfer window is always a great time to gauge a club's interest in players. Monza have come out swinging already. They snapped up rising Italian talent Andrea Carboni from Cagliari, while also signing goalkeeper Alessio Cragno on loan.
Moreover, Andrea Ranocchia signed on a free transfer from Inter and the transfer activity is by no means over. Galliani has been angling for a move for Andrea Pinamonti as their new striker. However, there is a couple of big fish that Silvio Berlusconi wants at Monza. One of them is former Inter and current PSG forward Mauro Icardi.
Galliani contacted Wanda Nara because Monza want to sign Mauro Icardi

They also have an insane idea of trying to sign Dybala too and great a partnership between the two of them

📰 Di Marzio pic.twitter.com/OdAW3ahkQ2

— Italian Football TV (@IFTVofficial) July 1, 2022
The Argentine has not exactly been first-choice at PSG, and Monza have reached out to his agent, Wanda Nara. The other big personality Monza is trying for is Paulo Dybala. The former Juventus star is a free agent, and his wage demands have already scared off a few clubs. Furthermore, they are also negotiating with Barcelona over a move for Oscar Mingueza.
Mario Balotelli and Kevin-Prince Boateng have already shown the way. Nonetheless, one thing is clear- Monza under Silvio Berlusconi will keep punching well above their weight.