Ex Liverpool striker Daniel Sturridge set on the sails once again to find a new club. The Englishman has travelled down under to sign a new deal with Australian club Perth Glory.
The once mercurial striker has been a journeyman in the past few years. He has undergone quite a few struggles after leaving Liverpool as a free agent in 2019. But finally, at 32 years of age, he found a new home in A-League and would look to prove himself one final time.
ST-UUU-RRR-III-DGE!
Perth Glory is very proud to announce the signing of the one and only, @DanielSturridge.
Welcome to the Glory family, Daniel!@aleaguemen @InceptionVideo @MacronSports @bhp @nicheliving @Live_Lighter #OneGlory pic.twitter.com/W03S5kwrbg

— Perth Glory FC (@PerthGloryFC) October 1, 2021
Sturridge would always go down as a case of what if? He is undoubtedly one of the best gems England have ever produced. But unfortunately, he got lost in the hype and a string of never-ending injuries. He was unearthed initially at Manchester City before appearing for Chelsea and Liverpool. The striker enjoyed the best years of his career at Anfield. However, after leaving them his career took a surprising turn.
He joined Turkish club Trabnospor on a three-year deal in 2019. Just when he was kicking on in his career again, he got entangled in a gambling scandal. It served him a four-month ban keeping him away from kicking the ball professionally.
Sturridge kept waiting for an opportunity and was elated when Perth Glory came looking for him. It is already billed as the biggest signing in the history of the A-League. If he could sparkle again, it would make an amazing end to his story or maybe earn him an extended spell in topflight back in his home.
FootTheBall plots Daniel Sturridge's love-hate-love story with football.
IN SEARCH OF A HOME
Daniel Sturridge was born in Birmingham, Midlands. He started his youth career at Cadbury Atheltic a local side. He had brilliant pace and technique which made him a top talent at his age. Sturridge was immediately scouted by the local club Aston Villa. He joined the Villa's youth academy before trading them for Coventry City and then Manchester City.
He spent three years at City's academy in the pre-takeover era. His senior breakthrough came in 2007 when he made his debut for Manchester City. Sturridge slowly broke into the City team as a young striker. But the takeover meant star players were signed on a regular basis hence blocking his pathway into the first team.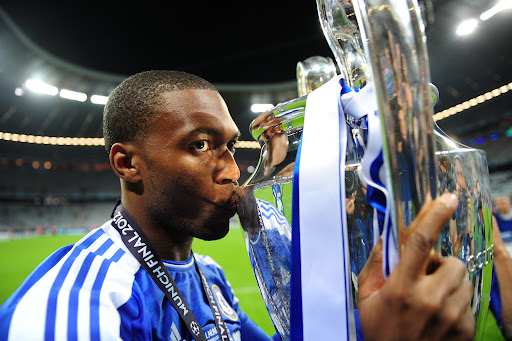 Sturridge left City for Chelsea when his contract expired in 2009. He was a regular in Cup games and played sporadically in the league. But whenever he played, he showed his poacher's instincts with menacing goals. During this team, he was struggling with niggling injuries that prevented him from building momentum as an impact sub.
Chelsea won the 2012 Champions League with Sturridge in the squad. But after Roberto di Matteo's sacking, Rafael Benitez never got to use Sturridge due to his hamstring injury. Hence he was sold to Liverpool in the January transfer window of 2013.
THE BEST VERSION OF HIMSELF
Joining Liverpool in 2013 did wonders to Sturridge as he would go on to have the best year and a half of his career. He had few trademarks at Anfield like epic long rangers, goals against his former teams, his unique celebration and the best of them all, his partnership with Luis Suarez.
Sturridge had the pace and ability to play as a wide man or a striker. Liverpool boss Brendan Rodgers felt it would be the best for them if he could link up with the Uruguayan. Rodgers deployed him in a position he would call nine and a half. It requires Sturridge to link-up play with Suarez and also score.
That one two punch was lethal 😎 https://t.co/cmZIYbVT3O

— Daniel Sturridge (@DanielSturridge) September 29, 2021
The Sturridge-Suarez duo often complemented by Raheem Sterling almost drove Liverpool to their first league title in 25 years. They often terrorized defences and notched incredible numbers. Sturridge registered his career-best 21 goals and still finished second in the golden boot race behind his partner Suarez.
Unfortunately, their goals weren't enough as Liverpool's leaky backline lost them the league title. It also marked the end of Sturridge's purple patch.
He spent a year on the sidelines in 2014/2015 due to various injuries. His constant injury struggles and the arrival of Roberto Firmino shortly after made it impossible for Sturridge to become a starter again in his natural striker role.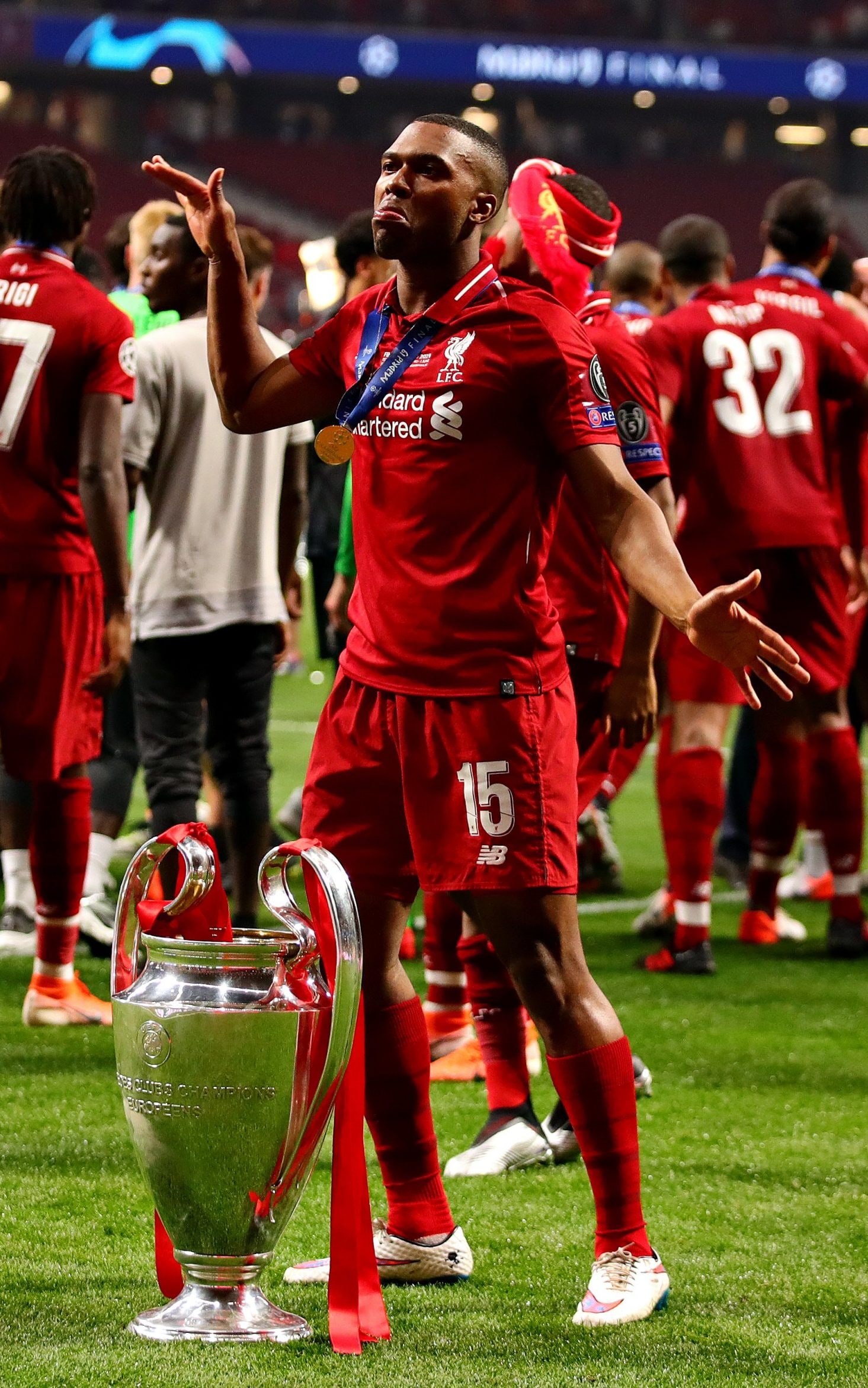 To his disarray, a loan spell to West Brom to catch some form was also marred by an injury.
Yet, he found the strength to play for Liverpool one last time. He played a key role in the 18/19 season as Liverpool won their sixth European trophy. He scored their opening goal against PSG in the group stage opener and also scored few key goals in the league against Chelsea etc. After winning his second Champions League trophy, a confident Sturridge left Liverpool on a free to find game time.
REDEMPTION IN PERTH
This period was a testing one for Sturddige as he was caught in a gambling scandal. He breached the betting rules when he asked his brother to bet on his potential move to Sevilla which never materialized. Despite the charges, he joined the Turkish club Trabzonspor.
Sturridge scored four goals for them and battled through injuries. Finally, a verdict in the betting gable saw him face four months suspension from all football. Trabzonspor saw this as the opportunity to terminate his contract.
Beach day with the fam. Feeling great right now. Can't wait until I'm on the pitch showcasing my talents. It's been a long grind but I'm trusting God and keeping faith on my journey. I'll never lose my hunger for the beautiful game 😎❤️ pic.twitter.com/2tVTCwFDkZ

— Daniel Sturridge (@DanielSturridge) September 7, 2021
Hence Sturridge was without a club ever since. From his Instagram and Twitter profile, it was evident that the once English international was enjoying his life. What could've been, had he stayed injury-free in his prime.
Perhaps the footballing gods wanted to give Sturridge one more chance to prove himself. It came in the form of Tony Sage. Perth Glory's owner and Chairman, Sage said that "Daniel Sturridge is undoubtedly one of the biggest signings not only in Glory's history but in the history of the A-League. We know the elite-level quality Daniel will bring to the side and are hugely excited to see him wearing the famous purple this season."
The sensational @DanielSturridge signing – get all the details here: https://t.co/4P7b0VknBe@aleaguemen #OneGlory pic.twitter.com/DrnsUED74p

— Perth Glory FC (@PerthGloryFC) October 1, 2021
Daniel Sturridge might be 32 and well past his prime, but as Cristiano Ronaldo and Zlatan Ibrahimovic are proving, age is just a number. If the striker can stay fit and fire his side to glory in Australia, he might soon receive a call from England to offer his services once more.
"I'm going to put my best foot forward, work hard and try and help the team win each game that comes by and then we'll see where we end up when the season finishes," said an excited Sturridge on the prospect of playing for Perth.
The Western Australians take on Adelaide in the new A-League campaign on November 20. So keep an eye on a certain Daniel Sturridge who could shake up things again.