Davide Calabria has been a standout performer for AC Milan in recent times but was not part of the Euro squad that lifted the Cup at the end. Italy were the talk of the town after their heroic exploits at Euro 2020. Roberto Mancini and his side won their second European title while also setting a new undefeated streak that still lives on.
🇮🇹 Italy become two-time EURO champions! #EURO2020 | #ITA pic.twitter.com/xT83qJlVpE

— UEFA Nations League (@EURO2024) July 11, 2021
There were many heroes and tales crucial to the Azzurri's famed success from the defensive pairing of Giorgio Chiellini and Leonardo Bonucci to the heroics of Federico Chiesa and Gianluigi Donnarumma. However, there was one name conspicuously absent from the squad that raised a few eyebrows.
🇮🇹 Giorgio Chiellini: "We deserved to win, we felt there was something special in the air. We deserve it, all of Italy deserves it. Now let's enjoy it! We deserve this victory." #EURO2020 | #ITA pic.twitter.com/LA1CeNHtOO

— UEFA Nations League (@EURO2024) July 11, 2021
AC Milan vice-captain and right-back Davide Calabria who has made only three appearances for the national team since his debut in late 2020. The 25-year-old has been a regular for his club for the past four years, having come through the youth ranks.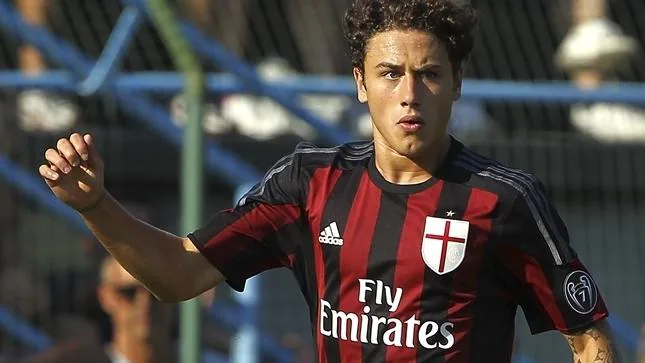 Instead, Mancini chose to take Alessandro Florenzi and Giovanni Di Lorenzo, with the former getting injured early on in the tournament. So, why has Calabria been overlooked so much?
MILANESE SINCE 2006
Calabria has been with the Rossoneri since he was 10-years-old, playing through the different age groups all the way up to the Primavera. He made his debut in 2015 but had to wait for his turn with the presence of Ignazio Abate and Mattea Di Sciglio in the side. Nevertheless, he was already earning praise for his strong performances and his penchant for getting forward in support of attacks.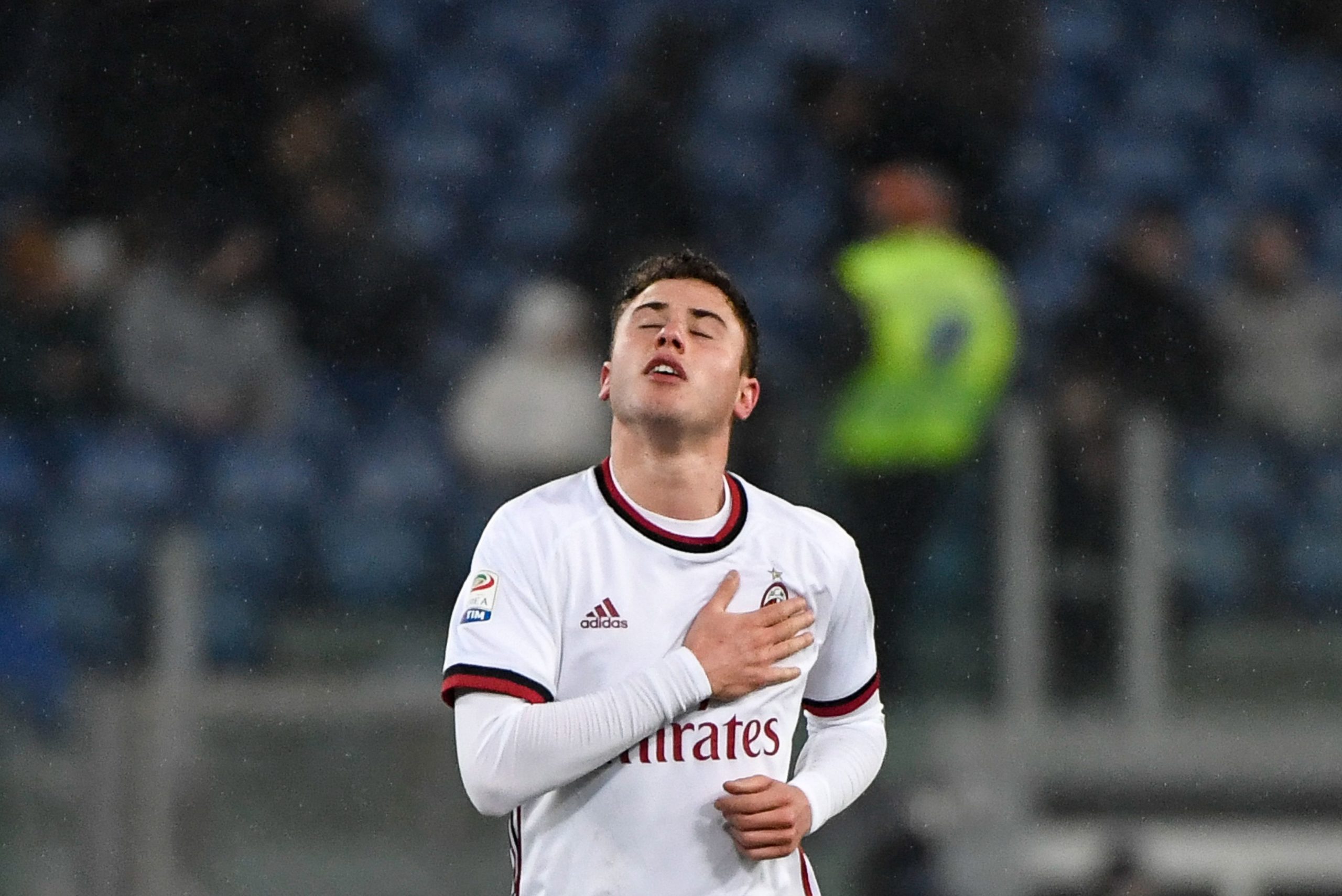 That would become a hallmark of his game that would see him feature more and more over the coming years. Calabria averages a solid passing accuracy of 80% since becoming a regular, and it is over the past two seasons that he has really started making a name for himself in Serie A. 
🟥⬛👏🏽 @DavideCalabria2 + @ACMilan ➡️ 2025#YouFirstTeam #DC2025 #SempreMilan #ACMilan #Milan #Italia #Calcio #SerieA #UCL #Football #Soccer #Futbol #Sports pic.twitter.com/kAl6WEQkaT

— You First (@YouFirstSports) July 9, 2021
He made 57 appearances over the past two seasons, scoring three goals and assisting twice. However, it is when one looks beyond the direct goal scoring contributions that the true multi-faceted side of his game shines. Calabria was involved in 28 and 47 shot-creating actions respectively during this time which is way more than what Florenzi managed.
🚀@DavideCalabria2, one of the most COMPLETE defenders in the @SerieA, ranks among the best players in many categories!

🚀@DavideCalabria2, uno dei giocatori più completi della @serieA, si distingue in diverse categorie tra tutti i calciatori della competizione!#YouFirstTeam pic.twitter.com/47yGjVlM8q

— You First (@YouFirstSports) May 6, 2021
He made 5.27 progressive passes P90 but it is his defensive side that is so solid yet goes under the radar at times. Calabria applied 17.23 pressures and made 2.90 tackles P90 over the last year which put him in the top 90th-93rd percentile of players in his position across Europe. Furthermore, he is also successful half the time with his tackles leading to his side winning possession. 
🤩 Best Assist of the 2020/21 Season 🤩
Congratulations @davidecalabria2, that was a splendid pass 👏

Bravo Davide, è tuo il miglior assist della stagione 👏#SempreMilan @emirates pic.twitter.com/BoMQ53ijLN

— AC Milan (@acmilan) July 3, 2021
Given the fact that Calabria is younger than both his chosen compatriots, one thing that has stood out is the calm head on his shoulders. He is an astute ball handler who has no qualms about the kind of play he has to get involved in. Stefano Pioli has praised him for his versatility as Calabria has often played at left-back too.
⭐️ Calabria's opener
💪 Tonali's grinta
🎯 Leao's emphatic finish

📼 The highlights from the win over Atalanta 👇pic.twitter.com/qa1X6bZYdg

— SempreMilan (@SempreMilanCom) October 4, 2021
Moreover, he was used by the manager as a defensive midfielder many times during the 2020-21 campaign in the absence of Sandro Tonali. Nevertheless, he remains the team's premier player in his original position which even new signing Florenzi has not been able to shake off just yet. 
WHY NOT THE EUROS?
Calabria has been overlooked time and again by Mancini while he went for the more experienced heads of Florenzi and Di Lorenzo. The former was good enough on his only start and having gotten injured opened the door for Di Lorenzo. It was not smooth sailing for the Napoli fullback.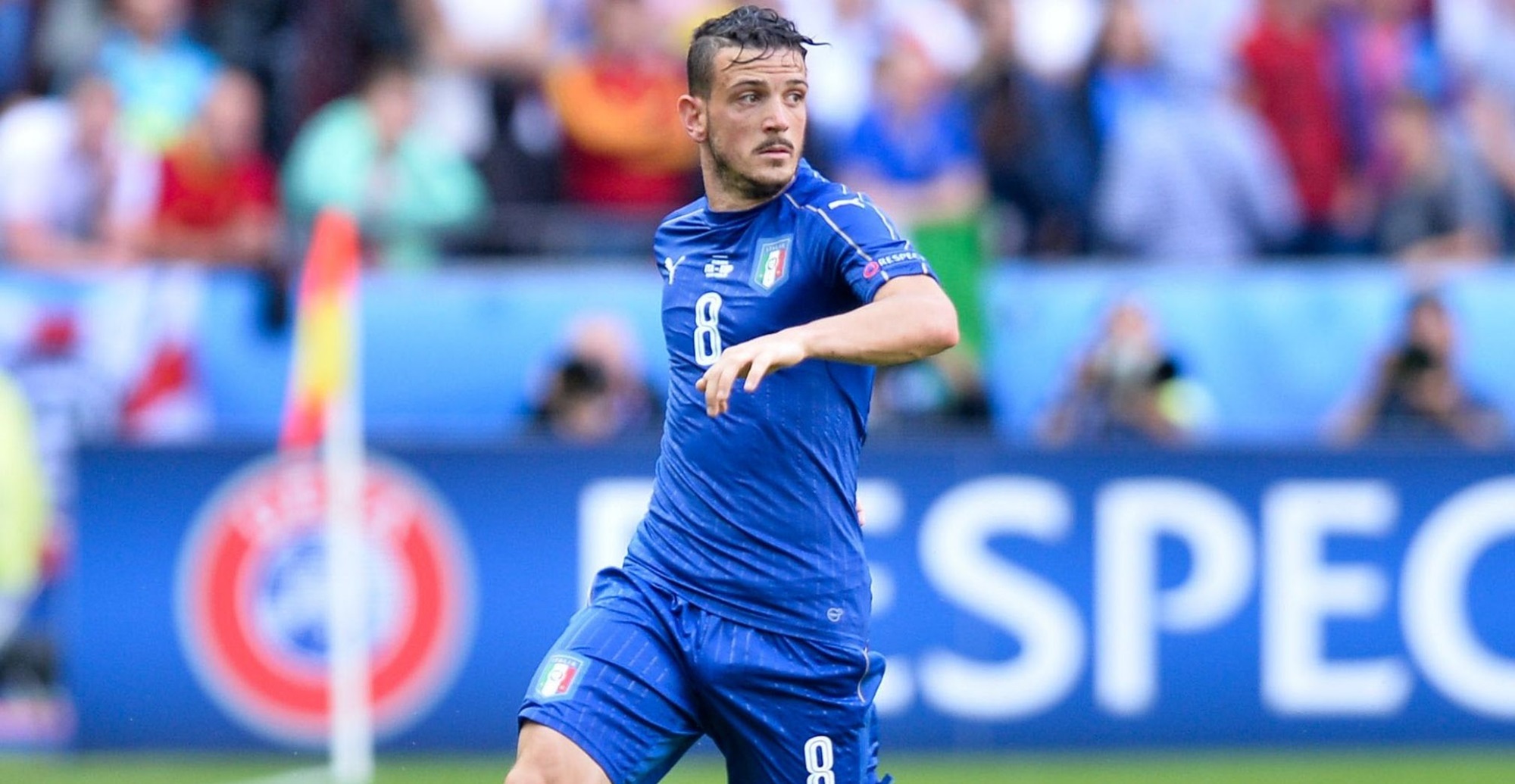 He was routinely targeted by Italy's opponents and, against Spain, had a torrid time in dealing with Dani Olmo throughout the match. What was even more evident was how little help going forward both of them are. Di Lorenzo rarely made forays into the final third of the pitch, letting Leonardo Spinazzola to take up the baton on the left flank.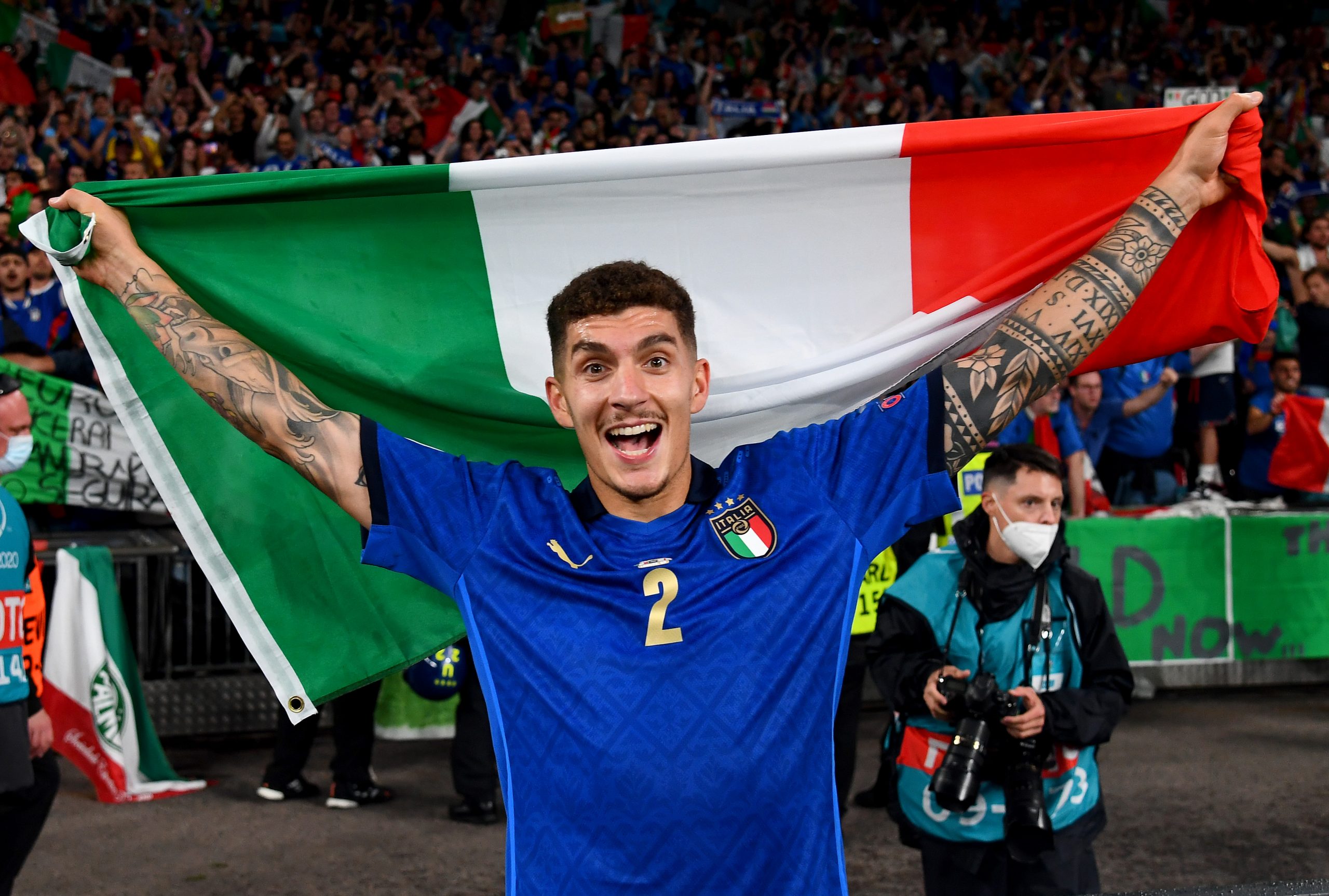 Coming to Florenzi, given his performances with Roma for most of his career, nobody can question his professionalism or ability to win. However, what has been a sticking point is the fact that his defensive foundations are a little shaky. Florenzi has the lowest number of tackles made over the past three seasons among the trio which speak of a player who wants to remain forward as much as he can.
Bella vittoria ✌🏼🇮🇹 @Azzurri 💙#WCQ #Qatar2022 #ItaLtu pic.twitter.com/qWgQ9jjwjO

— Davide Calabria (@davidecalabria2) September 8, 2021
Calabria should have really made one of their places but it is a mystery why Mancini is reluctant to select him. He was part of the Milan side that finished runners-up last term and his tenacious nature should surely see him become a regular for the national side soon. 
FAST START TO THE SEASON
Calabria has begun brilliantly this term as well, with a tackling accuracy of 60% along with creating four big chances already. Moreover, he also has an assist to his name and opened his account for the season against Atalanta on Sunday night. He has also been called up to the Azzurri squad for their UEFA Nations League final four match against Spain, that too after Rafael Toloi got injured so it remains to be seen whether he starts or not.
🎙️ Davide #Calabria to #DAZN: "There are many strong teams, but there is none stronger than Milan in my opinion, we think about ourselves and believe we are the strongest." pic.twitter.com/7TVAEhrsyj

— Milan Posts (@MilanPosts) October 3, 2021
Calabria's intensity to get the job done and his dedication to the cause is something that no statistics can spell out. Having worked since the beginning of his career to get a starter's role with his boyhood club, there is no doubt that he will keep on shining.