For the past few years, Argentina has had a somewhat tricky decision in their goalkeeping position. With an ageing Sergio Romero unable to get regular playing time at the highest level and numerous other keepers unable to be trusted between the sticks due to lack of quality, La Albiceleste have been without a trustworthy shot-stopper for some time. Goalkeeping woes for Argentina have been difficult – bordering on humiliating – so they may have discovered a solution to a major issue with the emergence of Emiliano Martinez.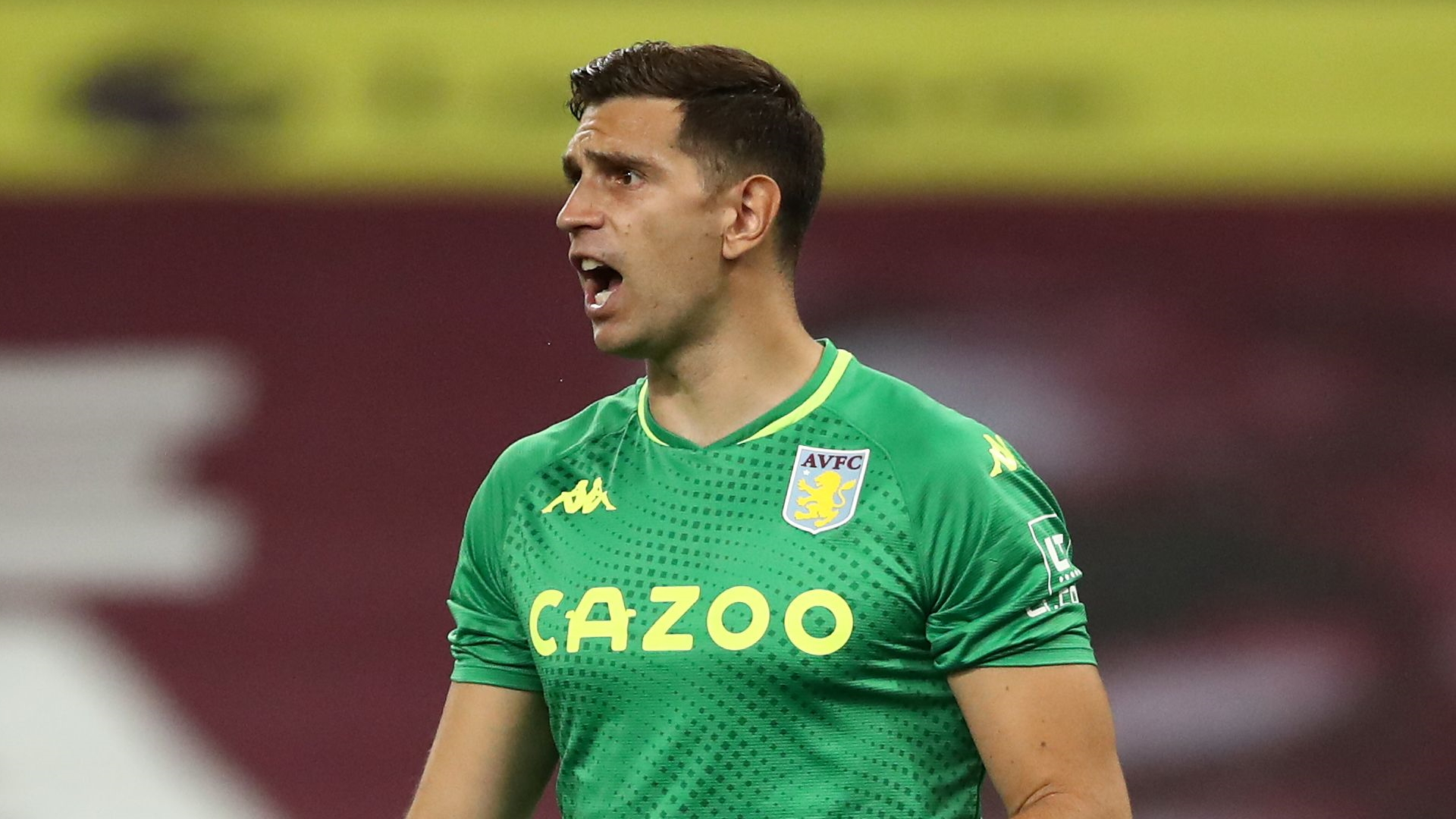 A campaign that we are certain many Aston Villa supporters will cherish forever for their club's overall success, 'Villains' across the globe has to be amazed at the remarkable rise of their keeper. 
HUMBLE BEGINNINGS
Emiliano Martinez was born and raised in Marta de Plata, in the city of Buenos Aires. He began his youth career with Independiente, 400 kilometres from his hometown.
Throughout Martinez's upbringing, his family suffered monetarily, and there were moments when his family couldn't even put food on the table and found it extremely hard to make ends meet. This also meant that they couldn't afford to visit Martinez when he was competing for Independiente, and he usually saw his family twice a month.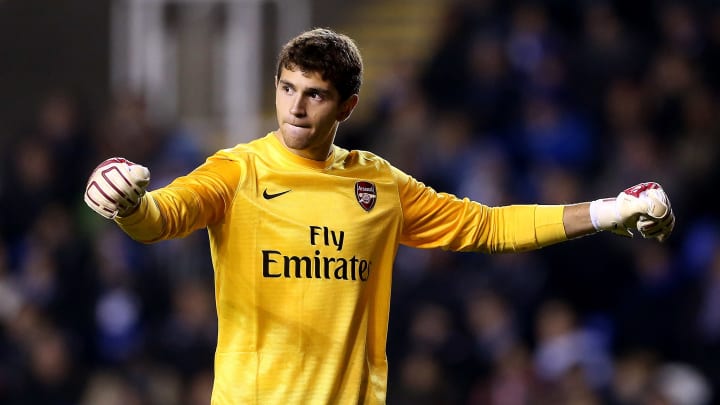 After a successful trial with Arsenal at the age of 17, Emiliano Martinez took a huge risk and travelled to England without his family and unable to speak English, with the intention to become a professional goalie and financially supporting his family.  
RISE IN NORTH LONDON
Upon establishing his talents in the Arsenal youth system and receiving his first professional contract, Martinez was loaned out six times between 2012 and 2019, to League One, the Championship, as well as a catastrophic stint in La Liga with Getafe, where he only had five outings. Martinez spent a good part of his twenties primarily trying to make an impact via loan transfers to progress up the Gunners pecking order of shot-stoppers. 
However, with the exit of Petr Cech, Martinez was handed the duty of being Bernd Leno's number two in North London by Unai Emery for the 2019/2020 season. 
– Signed for Arsenal in 2010
– Six loans spells away
– 14 apps before this season
– Broke into team in June 2020
– Started in FA Cup final victory

An incredible journey for Emiliano Martínez ❤️📈#HeadsUpFACupFinal pic.twitter.com/9MPUxeSVpk

— Football on BT Sport (@btsportfootball) August 1, 2020
Martinez didn't have a real shot until their starting goalkeeper Bernd Leno suffered a major injury in June 2020. Martinez, not the one to pass on a once-in-a-lifetime opportunity, put up outstanding performances for the remainder of the season. With Martinez in goal, Arsenal won 5 of their next 8 games, including a win over Manchester City to reach the FA Cup final against Chelsea.  
Just look how much the FA Cup win means to Arsenal keeper Emiliano Martinez 👏#facupfinal #bbcfacup pic.twitter.com/ZL0WtYjj5f

— Match of the Day (@BBCMOTD) August 1, 2020
Martinez had dazzled in his few outings, but it was in the final versus Chelsea that he truly captured the hearts of Gunners and the respect of football supporters around the world. As a relatively novice stopper, he radiated confidence and certainty and helped Arsenal win the FA Cup. 
CALL OF THE VILLAINS
However, Leno's return meant that Martinez was once again relagated to the bench. Upon realising his potential, Martinez agreed to join Aston Villa in a £20 million transfer with the assurance of first-team regularity he'd been denied at The Emirates. 
https://twitter.com/FootTheBall/status/1306164395110625281
He made an early impression in Villa colours and became a fan favourite. To describe it as a wise business decision would be an understatement. This is due to the fact that the goalie was superb for Aston Villa this campaign. 
Villa's squad with Martinez in the starting XI showed out this Premier League season, owing in large part to his extraordinary last-ditch stability between the sticks.  He was, no doubt, one of the season's best signings, given the performances he has delivered for such a low cost. 
Emiliano Martínez has kept 15 clean sheets in the Premier League this season, no Aston Villa goalkeeper has ever kept more in a single season. This season, only Mendy & Ederson have kept more.

What a signing. 🧤 pic.twitter.com/l0QsPVlOke

— Statman Dave (@StatmanDave) May 13, 2021
Martinez individually had an exceptional highlight reel of absolutely incredible stops, showcasing his world class reflexes and confidence and had the third-most clean sheets in the League with fifteen.
HIS TIME IS NOW
It's worth noting that Martinez is a major differentiator between this Villa side and the one that placed 17th and escaped being relegated on the final matchday last campaign. Playing alongside a goalie you can rely on brings out the best in everyone. Dean Smith's centre-backs, who were previously susceptible defensively, now appear solid. Now, the 28-year-old must replicate his heroics for his nation at Copa America. 
When it comes to the national team, the spotlight will be on Lionel Messi, as it usually is. Considering his age, the Barcelona legend is well aware that the time is running out as he pursues that coveted international trophy.
As we've seen, he can't do it all on his own for Argentina. There has been a significant lack of stability in the team through the years, and the lack of a consistent, solid defence is primarily to blame. But with a shot-stopper like Emiliano Martinez, Argentina is in safe hands. He recently made his senior national team debut, tying 1-1 with Chile.
Emiliano Martinez made his debut for Argentina last night.

What a journey it's been 👏 pic.twitter.com/sonmDch7Dm

— ESPN UK (@ESPNUK) June 4, 2021
The pressure of competing in Copa America, a tournament Argentina will be favored to win after previous unsuccessful campaigns, is immense. Emiliano Martinez, on the other hand, is built to flourish in such situations, and it is an opportunity he richly deserves after years of hard work and determination to climb from obscurity and represent Argentina on the biggest platform.