The Greek myth of Sisyphus is well known. The king of Ephyra was punished for cheating death twice and had to push a boulder up a hill for eternity. The story of the number 10 in modern football is not too different – they cheated death throughout the late 20th Century and as penance, they now have to learn to press or perish.
The career trajectory of two players typifies this change. From being the crown jewel of Arsenal, Mesut Ozil is now on to his 3rd club in two years. The specialist playmaker is set to sign with Istanbul Basaksehir after Fenerbahce terminated his contract. He is still faring better than another No 10, who has been discarded by European football altogether.
Official. Istanbul Başakşehir have signed Mesut Özil on a free move, as his short term Fenerbahçe contract was terminated. 🇹🇷🤝 #transfers pic.twitter.com/9GRuueWlov

— Fabrizio Romano (@FabrizioRomano) July 13, 2022
Along with Ozil, James Rodriguez typifies the technical creative attacking midfielder, the "Trequartista", free from the worldly burdens of defensive responsibilities. Alas, modern football has proven beyond suspicion how little of a place there is for 'luxuries' like him. From being the apple of Florentino Perez's eye at Real Madrid, then being the "Saviour" of Everton, he is now struggling to find a club, being close to moving to Botafogo in Brazil via Qatar. Football truly moved quickly, something either of these guys didn't do, on or off the field.
James and Ozil: Sad tales of football's ruthlessness
In the heady days of 2014-15, it would have been hard to imagine how it could go all so wrong for James. He was flying high after a blockbuster move to Real Madrid on the back of an outstanding golden-boot winning World Cup campaign in Brazil. He adjusted well initially under Carlo Ancelotti, scoring 17 goals and assisting 18, but it was not to last.
Ancelotti departed the Spanish capital and in came Zinedine Zidane (Benitez's period is something that Madrid fans would gladly forget). Over the next two seasons combined, James just about exceeded his return for the 2014-15 season.
During the same time, Ozil was threatening to break the PL assist record. He finished 2015-16 with 19 assists, one shy of the record. However, Ozil's days were also soon numbered. He was playing under one of football's last romantics in Arsene Wenger. With Wenger's departure came Ozil's decline.
Coincidentally, this was also the time when Jurgen Klopp's "Heavy-metal" gegenpressing football started gaining huge traction across the game.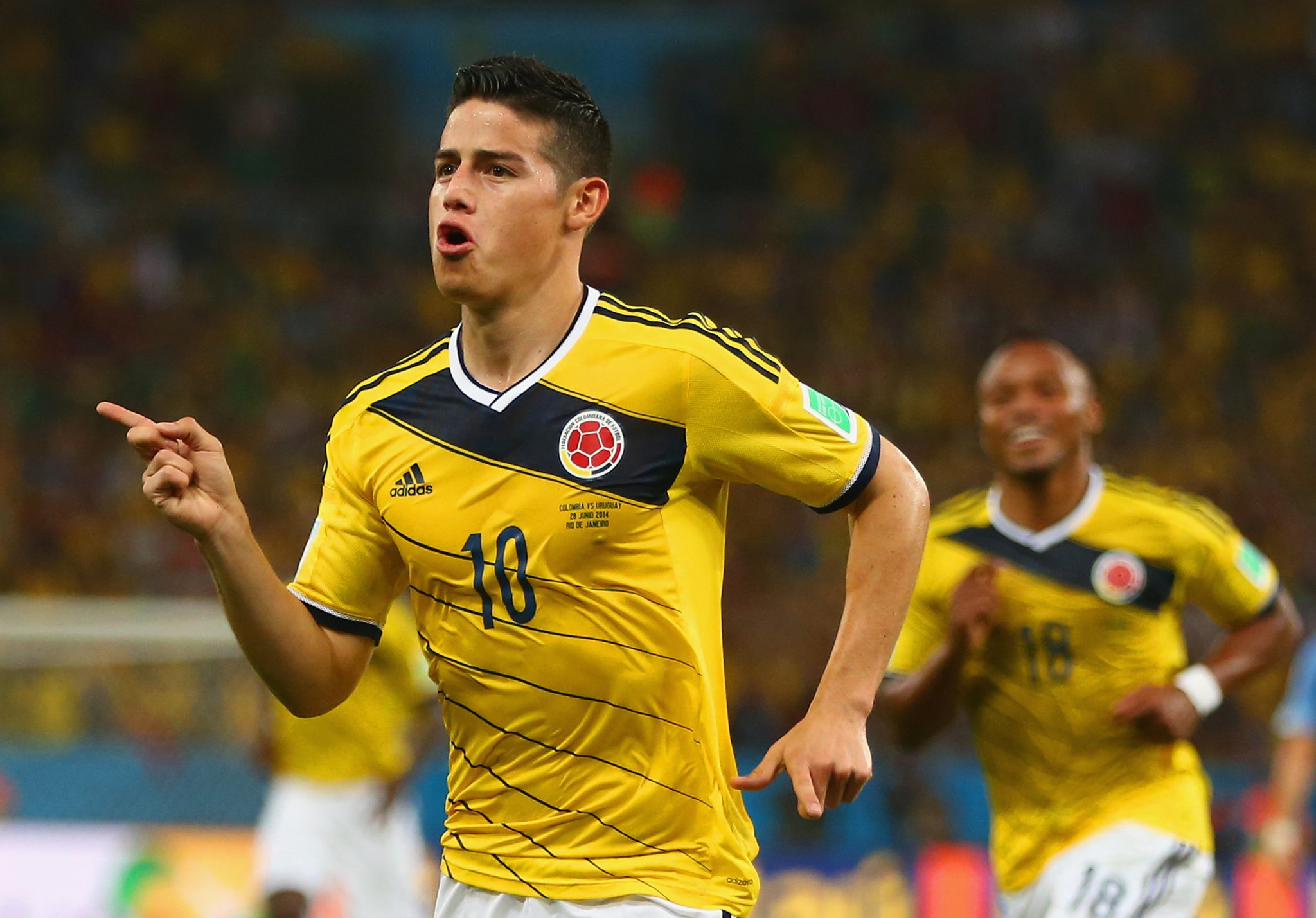 Both James and Ozil's careers had already peaked. They just didn't know it yet. Ozil got in a weird stand-off with Arsenal when he refused to leave despite the club freezing him out. Bizarre tweets about the club followed where he rallied fans behind him. Rodriguez, meanwhile, once admitted that he didn't even know who Everton was playing on the weekend.
Both players' huge contracts soon became an albatross around the neck of Arsenal and Everton. While Ozil moved to Turkey with Fenerbahce, European football didn't even have a place for James. He moved to Al-Rayyan in Qatar. After the initial lustre of the name fell off, reality set in. Modern football fans had realized that the idea of Ozil and Rodriguez playing for your club was way better than the reality of it.
Trequartista non piu
There is little to fault in James and Ozil as players from a managerial perspective. Both have been largely trouble-free if a bit aloof in nature. The simple fact is that there is no more space in the game for a player of their style anymore.
Their declines throw up scary parallels to each other. They are two players who have been unwilling or unable to adapt to the demands of the modern game. They are luxury players in a sport that no longer has a budget to afford them tactically. When the modern footballer is setting new records of distance covered per game, James and Ozil have become a product of the bygone era where teams had to be "Built around a figure".
The most successful playmakers in football today all have to pull their weight defensively. Debates have started raging about even Messi and Ronaldo's worth to their teams as their attacking contributions wane with age.
Kevin de Bruyne covers as much ground as any, Bruno leads Manchester United's press, Thomas Muller is relentless on and off the ball and has created his own role of a "Raumdeuter", and Luka Modric runs himself into the ground every time he plays. Those young enough to adapt, like Martin Odegaard, have added dynamism to their game but the archetypal trequartista, number 10, creative midfielder – whatever you want to call it- is dead.
It may be a more efficient way of playing, but this tactical development does rob the sport of some magic. There is a certain appeal of that extra individual quality, of seeing the pass that has not been coded into your muscles. In another era, James and Ozil might have been two of the world's best. Right now, one can't find a club while the other jumps from one club to another in hopes to find a team that will finally "Build around him".