If you could choose anyone to take a free kick in the dying moments of a game who would you pick ?  Would you pick David Beckham or Andrea Pirlo or Lionel Messi? Have you heard of Juninho Pernambucano? The Braziilian midfielder was regarded as the best free taker of his generation. In fact many regard him as the man that developed and revolutionized the knuckle-ball technique. Players like Cristiano Ronaldo and Marcus Rashford copy Juninho's technique when they are tasked with hitting a dead ball.
If you see a compilation video of the greatest free kick goals by Juninho you might understand 'why?'. The Brazilian midfielder was capable of striking the ball with tremendous power and accuracy, and his knuckle-ball that 'wobbled' and 'danced in the air' would baffle keepers specially from range.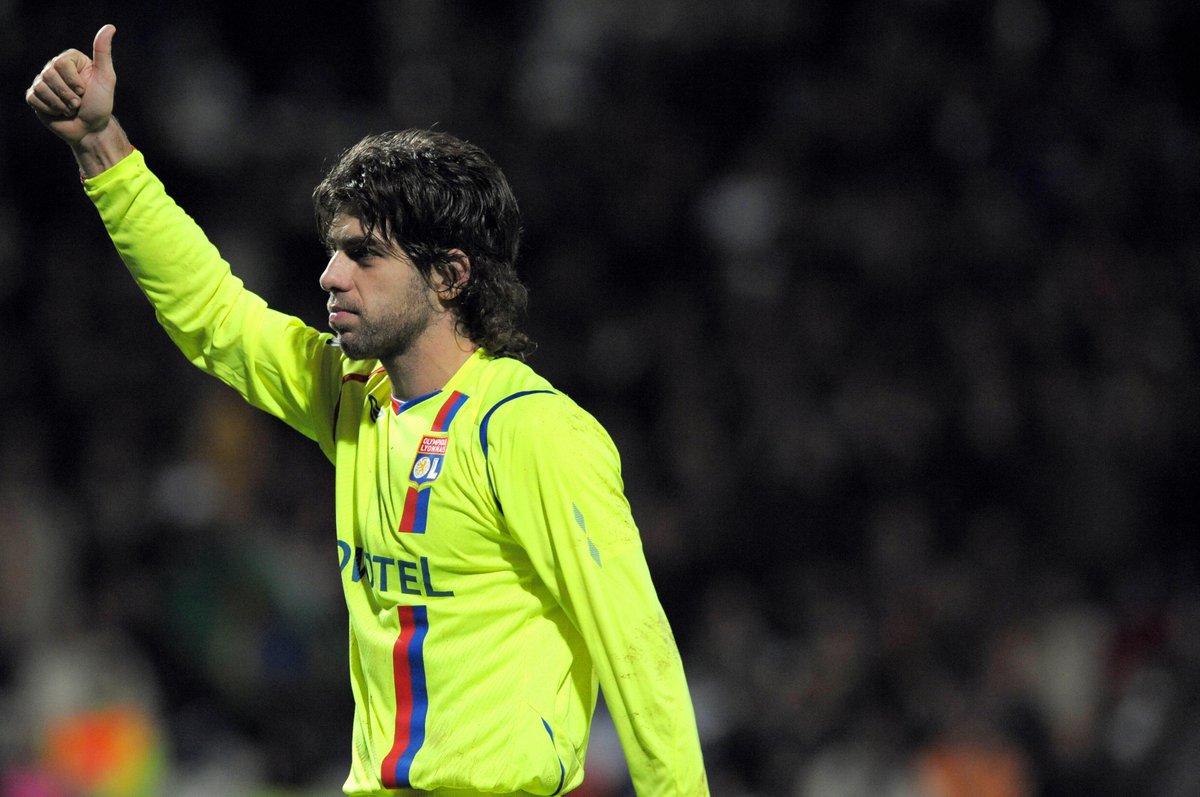 Players like Andrea Pirlo that knew of Juninho's prowess were massive admirers of the dead-ball specialist. In his book 'I think, therefore I play' Pirlo has an entire chapter on the art of taking free kicks. Pirlo mentions Juninho countless number of times. In fact in the book he has stated that "During his time at Lyon, that man made the ball do some quite extraordinary things. He'd lay it on the ground, twist his body into a few strange shapes, take his run-up and score. He never got it wrong. Never. I checked out his stats and realised it couldn't just be chance." 
In the same chapter Pirlo also mentioned "I studied him intently, collecting DVDs, even old photographs of games he'd played. And eventually I understood. It wasn't an immediate discovery; it took patience and perseverance. From the start, I could tell he struck the ball in an unusual way. I could see the "what" but not the "how"."
If Pirlo thought he was so good , anything we say about Juninho is kind of inconsequential.
Born Antônio Augusto Ribeiro Reis Júnior on 30th January 1975 in Recife, Brazil, he was fondly known as Juninho Pernambucano. Juninho is often overlooked when having a conversation about the greatest free taker of all time and  it is truly unfortunate that so few people know about the man who developed the iconic 'Knuckle-ball' technique.
Juninho scored 77 free kick goals in his club career, and no one really comes close . Rogerio Ceni the legendary keeper is the one who comes closest to Juninho with 61 strikes. 
The Brazilian midfielder was also known for his passing ability, vision and delivery which was second to none. Much like Pirlo, Juninho was a playmaker that often sat deep and orchestrated play like a quarterback. He was capable of long raking passes that could open up defences and his Brazilian heritage often meant that he was capable of magical moments in games. He is regarded as one of the most underrated playmakers from his generation. 
Juninho although played the majority of his career in attacking and central midfield his ability to control the tempo of the play was elite , he was very technically gifted and his capacity to cleanly strike the ball from distance was truly world class.    
PLAYING CAREER
Sport Recife
The Brazilian legend started his playing career at his local club Sport Recife, for whom he made a debut in 1993. After helping the club win two regional titles Juninho had established himself as one of the rising stars in Brazil.He began developing his Knuckle-ball technique here at Sport Recife. According to Juninho his inspirations to develop such a technique came after watching players like Marcelinho and Didi take free kicks, both of whom received numerous accolades with the Brazilian national team and struck the ball in a way that made it 'dance in the air'.His performances with Sport Recife got him his first professional move to Vasco Da Gama in 1995.  
Vasco Da Gama
Juninho made his professional debut for Vasco Da Gama at the age of 20. Juninho won a lot of club accolades in his first stint at Vasco which lasted six years from 1995 to 2001. In this period the midfielder made 188 appearances and scored 38 goals.  He won the Brazilian Serie A title twice in 1997 and 2000. He also won the Copa Mercusor in 2000 and deservedly got the silver ball in Brazil, an accolade given to the best midfielder. Juninho was also part of the Vasco team that defeated  their fierce rivals River Plate in the semifinals of the Copa Libertadores, in which Juninho scored a trademark freekick from range, something Vasco fans still sing about to this date. In fact after defeating River Plate in the semifinal vasco went on to lift the Copa Libertadores in 1998, making him a fan favourite. Since then  fans of Vasco fondly  started calling him Reizinho de São Januário, which translates to the little king of Sao Januario.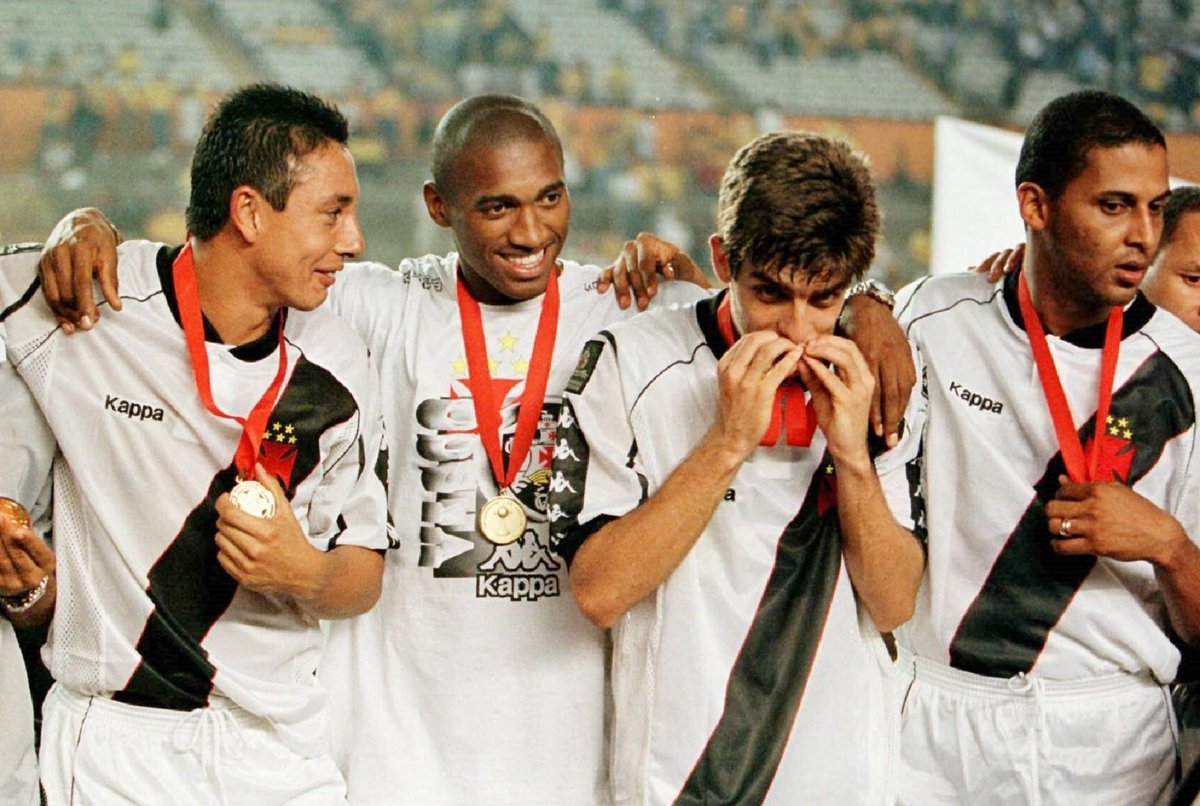 Although Juninho's first stint at Vasco ended slightly abruptly in 2001 as a contract dispute saw the midfielder win an injunction against the club, which meant he was free to join any club and clubs from Europe lined up for his signature but the midfielder chose to move to Olympique Lyonnais in 2001, where he arguably enjoyed the most successful period of his career, even making a name for himself in the Champions League.  
Olympique Lyonnais
When Juninho left for Olympique Lyonnais in 2001, the French club  had never won Ligue 1, but after the Brazilian's arrival in France Olympique Lyonnais won 7 league titles on the trot in 8 years from 2002 to 2009. Juninho's arrival in France started an era of domestic dominance of the club, which unfortunately did not transfer to Champions League but some of Juninho's performances in Europe's premier competition did earn him a lot of plaudits. He played 248 times for Lyon scoring a 100 goals in all competitions out of which 44 were from direct free kicks.
Juninho's most notable and memorable contributions in a Lyon jersey came in the Champions League though. His performance against Barcelona in the 2009 season, when he scored a direct free kick from a near impossible angle around the corner flag.
He also put in a man of the match performance against Real Madrid in the 2005/06 season, the game was convincingly won by Lyon and the highlight of the game was the direct free kick that left Iker Casillas bamboozled. 
Don't miss this one against @realmadriden and @IkerCasillas. One of his best 😍 pic.twitter.com/d9GsEwnv1m

— Chef de Gare (@J3r3m13T) January 30, 2021
Juninho also was the bane of the legendary keeper Oliver Kahn who was left snatching at thin air when his Bayern Munich side welcomed Les Gones.
🔴🔵 Juninho Pernambucano 🆚 Oliver Kahn…#UCL | @OL | @Juninhope08 pic.twitter.com/LWLcWdyVzt

— UEFA Champions League (@ChampionsLeague) January 30, 2021
Juninho' skill,passing and long range shooting earned him a lot of respect around Europe as he became the fiercest dead ball specialist in the world.
His tenacity, work rate and composure in the center of the park helped him become an instant hit and  made him a crowd favourite in Lyon. He also became the captain of the french side under Gerard Houllier. A role he played admirably until his departure in 2009 after requesting the Lyon president Jean Michelle Aulas to leave. After which the french club signed Miarlem Pjanic to replace him.
He also helped nurture some amazing talents while at Lyon, players like Karim Benzema and Hatem Ben Arfa , who went on to have successful careers after leaving Lyon. Specially Benzema who has become a legend at Real Madrid after leaving Lyon, who face are set to face Atalanta in the UEFA Champions League.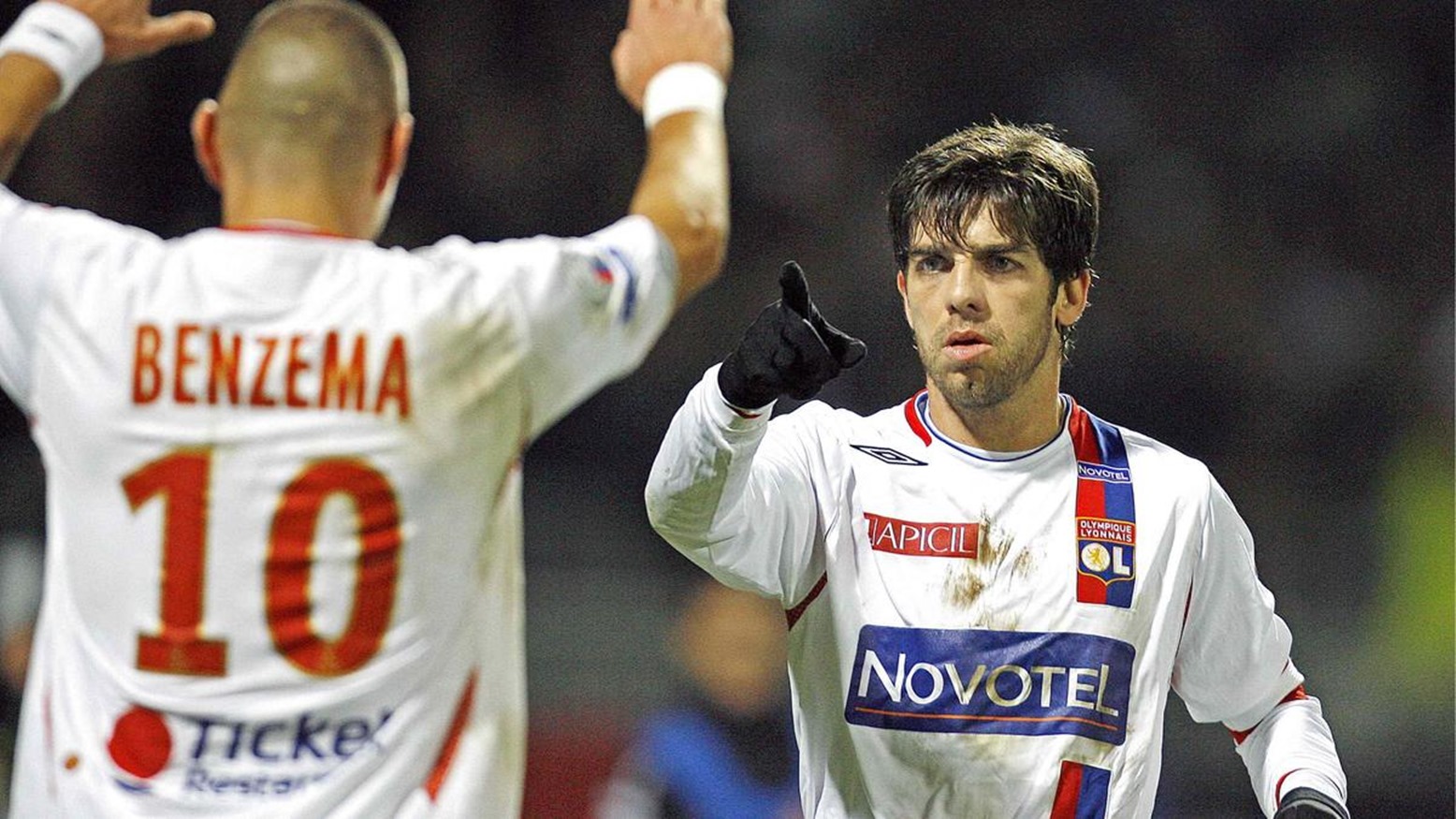 Juninho is adored by fans of Lyon, and is considered one of the most influential players in the clubs history, and till date he is the top scorer for Lyon in the Champions League, and his number 8 jersey with the Lyon crest has become iconic.
Al-Gharafa
In June of 2009, Juninho moved to the Qatari league when he signed for Al-Gharafa for 2.5 million Euros. The midfielder went on to win a domestic treble with the club in his first season, in fact he captained the team to their seventh consecutive league title. He was also named as the player of the season by the Qatar Football Association. He had his most prolific goal scoring stint in Qatar as he scored 25 goals in 66 games.
The Return to Vasco 
In April 2011 Juninho returned to Vasco Da Gama, on his second debut for the club the number 8 scored a trademark free-kick against Corinthians, reminding fans of what they were missing on his return to the club.  In his second stint with the club he scored 15 times in 63 appearances.
His trademark free kicks were a thing of pure joy for Vasco fans as the man who led them to so many club accolades earlier in his career had returned to the club in their time of need. 
Red Bull New York 
On 17th December 2012, Juninho left Vasco to join Red Bull New York in the MLS. He made his debut against Portland Timbers in a 3-3 draw. After making a meager 13 appearances the club and Juninho came to a mutual agreement to end his contract with the MLS side. In those 13 appearances he did fail to score but his potent passing did help set up 4 goals during his short stay in the league.
Final stint at Vasco
After terminating his contract in the MLS, Juninho returned to his beloved Vasco for one final swansong. The playmaker scored and assisted in his 3rd debut for the club against rivals Fluminense. In his final stint with Vasco he scored 2 goals and assisted a further 7 goals in the league, reminding everyone why he was one of the most undervalued playmakers of his generation.
In 2014 Juninho retired from football, ending a 20 year long career after winning league titles in Brazil, France and Qatar. 

INTERNATIONAL CAREER
Juninho was often overlooked for the national team because of the presences of players like Ronaldhino and Kaka who essentially played the same position as him.
Juninho made his national team debut in 1999 , when he featured for 15 minutes against Argentina in a 4-2 win for the Selecao. He was also selected for the 2002 and 2006 Brazilian World Cup squads, but Juninho had to withdraw from both the tournaments due to recurring knee injuries, which means he was never able to lift the World Cup for his country.
The playmaker  did feature for Brazil in the 2006 World Cup though and even scored a goal against Japan in the group stages, but announced his retirement from international football after Brazil was knocked out by eventual runners up France. He stated that he retired from the international stage to allow younger players to get an opportunity for the national team.
Juninho played for the Selecao from 1999 to 2006, making 40 appearances and scored 6 goals.

INDIVIDUAL ACCOLADES
Juninho did not win any major individual accolade but did manage to win a few lesser known awards such as the-Revista Placar Bola de Prata  in 2000,UNFP Ligue 1 Player of the Month in February and March 2005 and won his final  Ligue 1 player of the moth in October 2006. He also won UNFP Ligue 1 Player of the Year in 2005–06. Juninho was also part of the UNFP Ligue 1 Team of the Year from 2003 to 2006, he also made the list for the  ESM Team of the Year in 2005–06 and  2006–07. His final individual accolade came in Qatar when Juninho won the Qatar Football Association Player of the Year in 2010.

LIFE AFTER FOOTBALL
In 2019, Juninho was appointed as the director of football at  Olympique Lyonnais, a position he holds till date. Despite a poor showing by Lyon in his first season his experience and skill are an invaluable asset  for the Club. Under his mentor-ship Lyon have signed some magical Brazilians in Lucas Paqueta and Bruno Guimarães, who will surely be useful for Lyon as they both look like exceptional talents in their position and if they choose to move on from Lyon will surely net the French side a decent profit.
Introducing Lyon's new manager and sporting director…

Sylvinho and Juninho Pernambucano

— bet365 (@bet365) May 28, 2019