Not since the days of Neymar, has there been a Brazilian that has garnered such amount of hype and excitement, but there are a host of players coming out of the new generation now, including Olympique Lyonnais duo Lucas Paqueta and Bruno Guimaraes who are finding their way slowly into the first team of Tite's side ahead of Copa America 2021.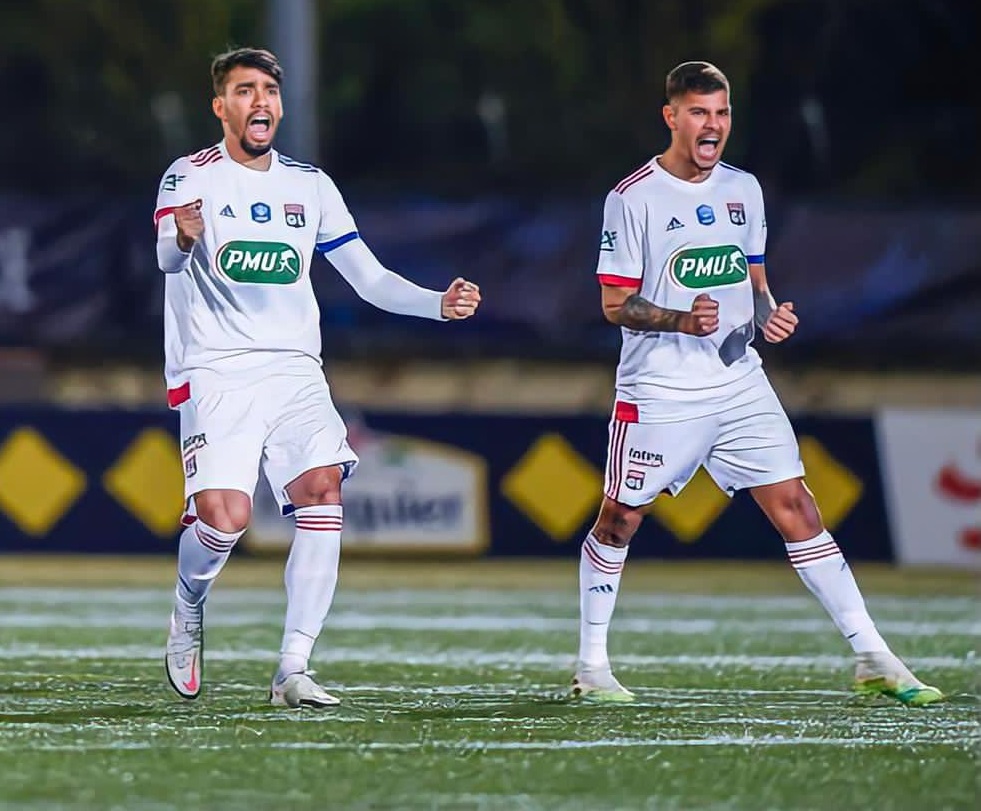 Lucas Paqueta and Bruno Guimaraes celebrating after Lyon scored a goal. (Image Courtesy: Bruno Guimaraes / Twitter)
While Guimaraes had taken six months to settle in at Lyon after arriving directly from Athletico Paranaense in January 2020, Paqueta had a quite different route in reaching Lyon. Paqueta, when at Flamengo had displayed such promise that it made Italian giants AC Milan splash out €35 million to bring the talented midfielder to the capital club in January 2019.
However, things did not work out well for the Brazilian at the Rossoneri as he struggled to put up the numbers expected from an attacking midfielder, finishing with one goal and three assists in 44 appearances. Milan's manager, Stefano Pioli went on to say, "For the quality he has, he has to become more decisive, in the final phase either you score goals or assist."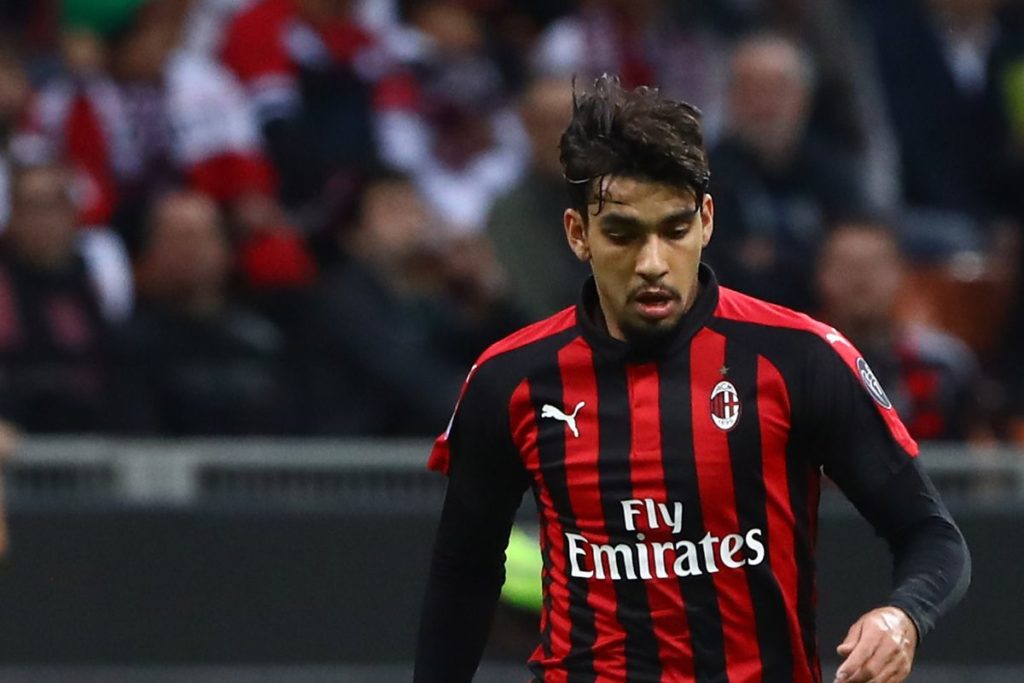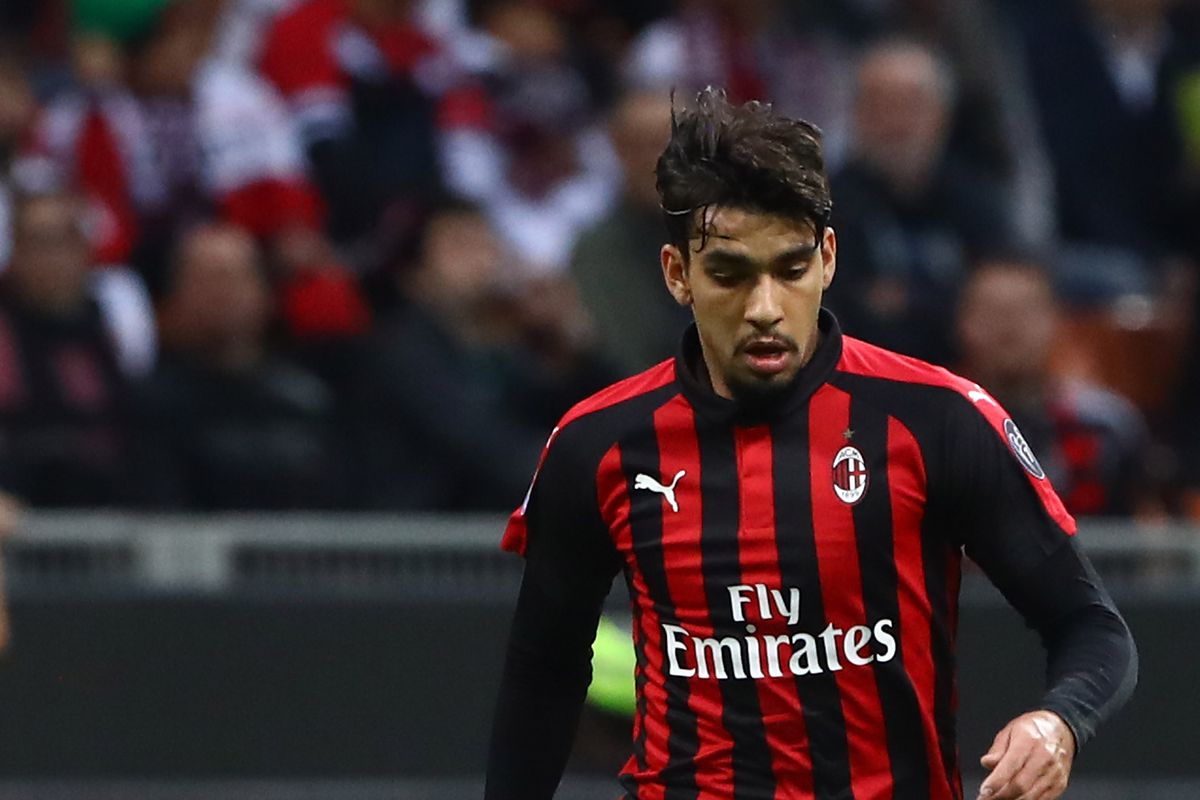 Lucas Paqueta playing for AC Milan. (Image Courtesy: AC Milan Offside / Website)
After AC Milan had earmarked current Leicester City defender Wesley Fofana as their first-choice transfer signing in the summer of 2020, they decided it was time to sell Paqueta and Juninho, Lyon's sporting director, had personal chats with the midfielder which led to them buying Paqueta for €20 million.
Maybe that the board had taken Juninho's word, after all he was one of the greatest to have ever graced French football, the move from Milan to Lyon had worked very well for both, Paqueta and the club, with Lyon have had a very good season with Paqueta at the heart of it, although they lost out on the title race after losing to Lille two weeks ago.
Bruno Guimaraes, meanwhile, made his way, firstly on loan, into the Paranaense side in 2017, after his previous club, Audax had got relegated to the second division in their state championship. After putting together, a string of dazzling displays for the Furacão from the base of the midfield, Guimaraes moved to Lyon in January last year, for a reported €20 million.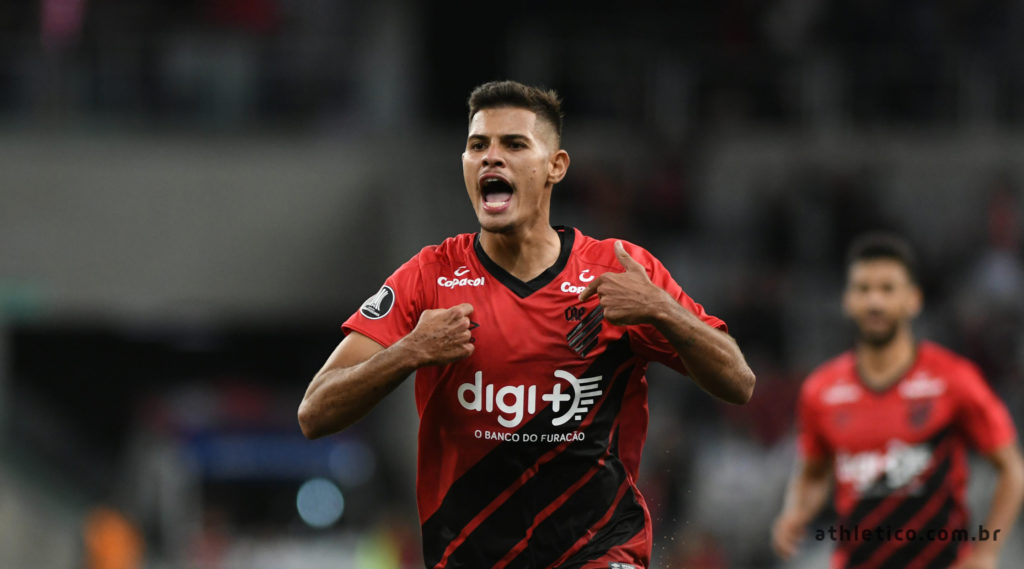 Bruno Guimaraes playing for Athletico Paranaense. (Image Courtesy: Athletico Paranaense / Website)
Same as with Paqueta, it was Juninho again leading the talks, with the former midfielder saying that he would make Guimaraes "the best central midfielder in the world". His impact in Lyon had been such that France Football went on to say: "There was a Lyon without Bruno Guimaraes during six long months and now there is a new one, much more attractive."
This season, both Paqueta and Guimaraes have played major roles in helping Lyon fight for the championship, a side that were 7th in table after 28 games before Covid-19 hit and the season was abandoned. Paqueta, in particular, increased his numbers too, with 6 goals and 4 assists in 27 games for Lyon.
A MASTER PAIR FOR LYON
Despite his hiccups at Milan, Paqueta has transformed into a new player with his usual tricks and skills for Lyon under Rudi Garcia. Although he is still playing the role of the creative mind in the team, it is the off-the-ball work that has improved drastically compared to his days at Milan.
Nowadays, he is more controlled in possession and his tackling and interception numbers have greatly increased. His stamina levels have also increased and that can be seen evidently as he has played in 82.4% minutes of the total minutes available for Lyon, while at Milan it was only 59.8% of the total minutes in the whole of 2019-20.
But the striking and spectacular skill and talent from his Flamengo days is still held by the Brazilian and AC Milan is now a bad dream for him. Lyon's coaching staff and the Rudi Garcia's pragmatisms have helped Paqueta evolve into the complete midfielder that even he wouldn't have imagined.
Lots of talent from France which is good to see. Decent from Paqueta/Aouar, excellent from Max Caqueret, and perfect from Bruno 😌 https://t.co/x49G9ggahr

— Tom Abadie 🇫🇷🏴󠁧󠁢󠁥󠁮󠁧󠁿 (@tomabadie98) May 7, 2021
Resembling a certain Andrea Pirlo, Bruno Guimaraes is quietly turning into the next big-name regista that world is looking for Lyon. The Brazilian's vision, passing skills – both short and long – and technique helped to get Lyon firing on all cylinders in this season as a whole while also showing great commitment in ball recovery when team had lost possession up the field.
Guimaraes, especially in this season, has shown a maturity beyond his years but also a bluffing mentality in his plays that has allowed players such as Lucas Paqueta, Houssem Aouar and Maxence Caqueret to do their thing in the opponents half quite often.
Bruno Guimaraes;
Age: 23
Club: OL Lyon
Market Value: £35 Million

Guimarães is an excellent ball-carrier, a quality passer of the ball, and a dangerous creative threat all over the pitch in a way he's very similar to Chelsea's Mateo Kovacic. pic.twitter.com/os6egiSh8O

— h (@htomanutd) May 3, 2021
This can be seen in the numbers that Guimaraes is putting up for Lyon this season, with 2.86 Shot-Creating Actions and 0.47 Goal-Creating Actions per 90. Defensively too he has made the lives of opponents hard, with 4.44 tackles per 90, placing him the 97th percentile in the league.
Guimaraes has also shown his possession skills this season, by being in the 99th percentile for carrying the ball into the final third which shows the level of improvement the 23-year-old has showcased to the world.
TIME FOR BRAZIL THEN?
The problem for both Paqueta and Guimaraes is that they are both part of a squad's midfield that is stacked with full of talent and versatile profiles. With Tite preferring the 4-3-3 for a while now, there is place for only three from the plethora of midfielders that will travel to Colombia for Copa America 2021.
And when we look at the previous matches that Brazil had played in 2020, Paqueta had also appeared two times, both from the bench, while Guimaraes had made his debut as a substitute in Brazil's 2-0 victory against Uruguay in November.
Although players such as Everton Riberio and Douglas Luiz are ahead of these two, the Copa America is a long tournament, and if Brazil reach the final, they will have played eight matches. Surely Paqueta and Guimaraes will get a chance to play for their national side at Copa America 2021.
Rotations are a given for any side and it is up to Paqueta and Guimaraes to display their when given the chance by the manager and Tite will want the same completeness from Paqueta and maturity from Guimaraes, that was talked above, to be showcased at Copa America 2021 and help Brazil win their 10th continental title.