It was 2014, the World Cup final at Maracana was in full swing. The biggest stars of world football like Lionel Messi, Thomas Mueller, Mesut Ozil, and Toni Kroos were on show. When the final was finely balanced at 0-0, German coach Joachim Loew said few words to a 22-year-old which would change his life forever. The youngster was Mario Gotze who scored the winner a few minutes later.
After his moment in the sun, it was expected that Gotze would be the next sensation. However, seven years down the line Gotze finds himself trying to resurrect his career in the Netherlands.
Found three points in our easter basket ⚽
Great team performance and happy about my assist 🅰️ @PSV pic.twitter.com/D3iRRkRDu2

— Mario Götze (@MarioGoetze) April 4, 2021
Gotze was a prodigy and was the darling child of Borussia Dortmund. The youngster was groomed by Jurgen Klopp at Westfalenstadion into a world-class attacking midfielder. Even after winning the league twice with Dortmund, his ambition made him leave them for Bayern Munich. The move didn't work out and Gotze was left wondering what to do next.
A return to Dortmund followed. He tried his very best to please the fans but fell short agonizingly. It was during that spell that Gotze suffered from a rare medical condition that almost threatened to end his career. Any further attempts to resuscitate his career in Germany failed. Gotze found an escape route in PSV to revive his career. Given he's only 29, he has time on his side to turn it all around and shine in his 30s to live up to his potential.
BETTER THAN MESSI!
Gotze joined the Borussia Dortmund academy as an eight-year-old kid. His natural qualities like pace, flair and playmaking ability made him stand out amongst his peers. Gotze progressed through the youth ranks quickly and Jurgen Klopp promoted him to the senior team during the winter break of the 2009/2010 season.
He took the chance well and was an important member of the title-winning squad in 2011. He hit eight goals and was heralded as the best German youngster by many.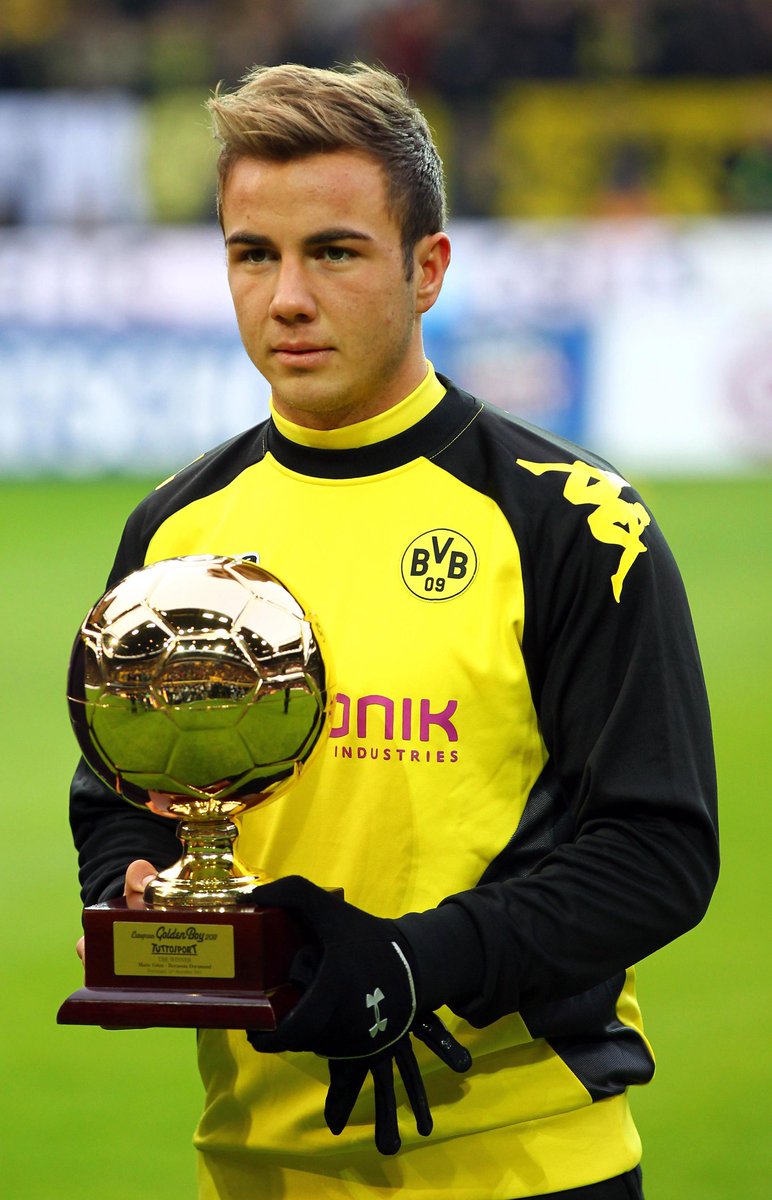 Gotze was a versatile player who played almost everywhere for Jurgen Klopp. He was comfortable in the number 10 role and could also play on the flanks. Gotze was a pressing machine and was at times used as a second striker. Injuries started to creep in robbing him of regular minutes as they defended the title again in 2012.
Gotze signed a new contract that kept him at Dortmund till 2016. But things weren't that easy as Bayern Munich came calling for him in 2013. The pull of Pep Guardiola proved irresistible and Bayern forced a move by triggering his release clause. Hence Gotze left Dortmund controversially a few days before the UEFA Champions League final between the two clubs to the dismay of Klopp and the Yellow wall faithful.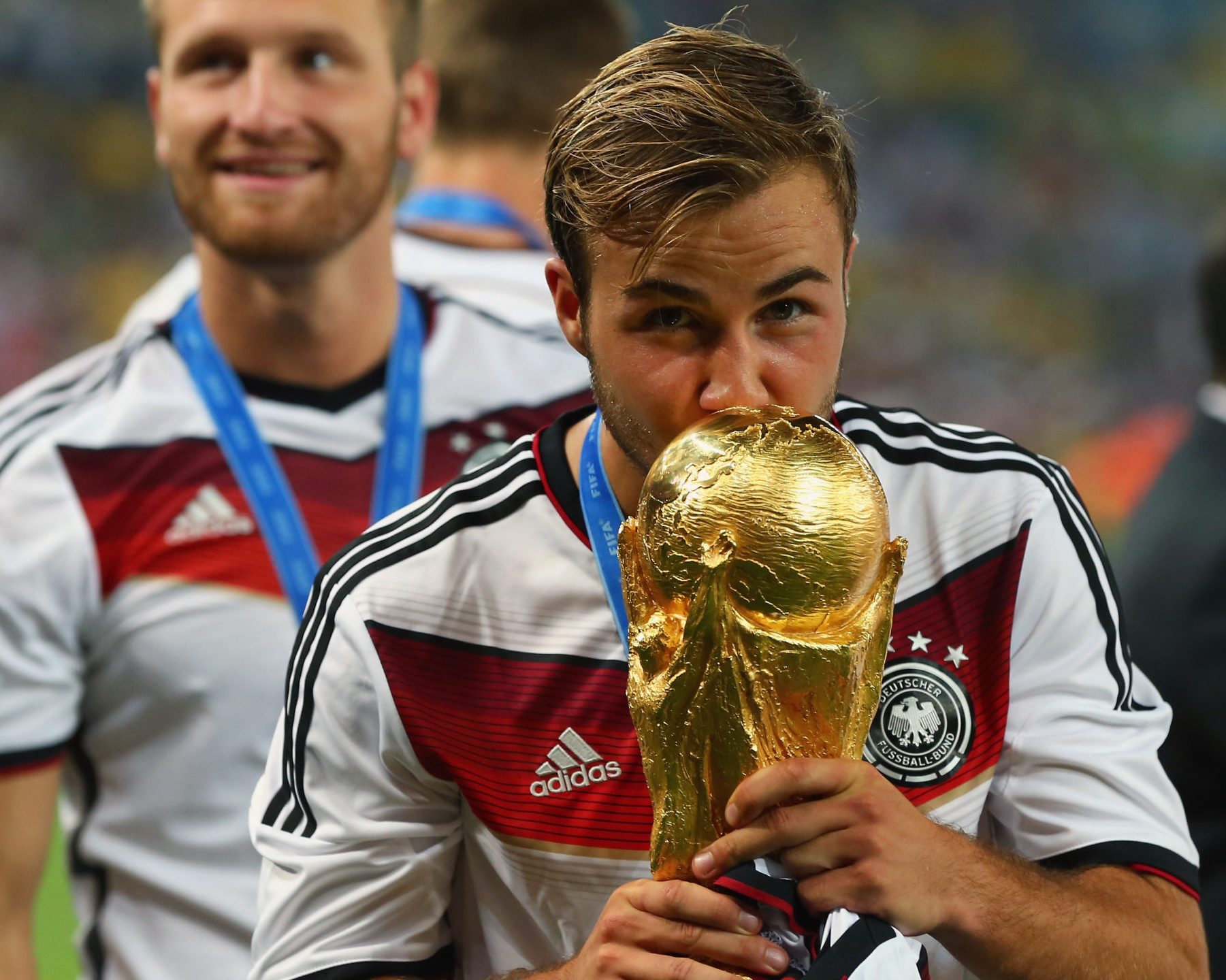 Gotze enjoyed a mediocre first season at Bayern and went into the 2014 World Cup looking to stamp his mark. Low told "Show the world you're better than Messi," to Gotze as he was warming up. The 22-year-old took it seriously as he swept home an Andre Schurrle cross to win the world cup for Germany in extra time. At that moment, Gotze had the world at his feet. But sadly, the weight was too much for him as he crumbled under the expectations.
A REGRETFUL MOVE
Gotze was loved by everyone at Dortmund. He was living the dream of every youngster by representing his side and winning every game for them. He was in a perfect place till he opted for a move that would leave him with nothing but regret down the line. Klopp clearly expressed his frustration to the press when asked about the Gotze saga.
He returned to the Allianz Arena as a World Cup winner in 2014. Guardiola was a keen admirer of Gotze and wanted to use him as a number nine. But soon Gotze felt the heat as he failed to live up to the expectations of the fans. At big clubs like Bayern, there'll always be expectations. German legend Franz Beckenbauer openly criticized Gotze and questioned his determination to play for the side.
Mario Gotze lifts the lid on his Jurgen Klopp regret and explains how playing for the Liverpool manager is rather different than being part of a Pep Guardiola teamhttps://t.co/LJ58EDgIjR

— Christopher Beesley (@CBeesleyEcho) December 30, 2020
It was taking a toll on Gotze despite the backing from Pep Guardiola. It was these high expectations and the fear of failure that led his compatriot Andre Schurrle to retire from football. Gotze knew he did the wrong thing by picking Bavaria and moved back to Rhineland as the opportunity arrived.
Constant injuries kept him in and out of the side. It was only found later that, he was suffering from a medical condition called myopathy that results in muscle fatigue. Gotze took an indefinite break from the game to be treated properly. He fought a brave battle to step on the pitch again but the injury robbed him of his pace and natural traits. Gotze left as a free agent to find peace on the pitch and perform without any pressure.
THE RETURN OF SUPER MARIO
PSV Eindhoven offered a two-year contract to Gotze in 2020. He needed to be away from the spotlight to find himself again. But his hype would never let him do it as a mere picture of him in the Netherlands went viral. And there he was again, with expectations making his PSV debut. Gotze scored on his debut to the delight of the fans. He showed glimpses of his best self at PSV but wasn't able to do it consistently.
Instruction manual for a goal celebration 😉

Another big night in front of our fans ⚽️💥 Let's do it again next week! #TheRoadContinues @psv pic.twitter.com/zd1n2rxvnZ

— Mario Götze (@MarioGoetze) August 3, 2021
He remained available for large parts of the season as PSV finished second behind champions Ajax. With a full summer break and a full pre-season under his belt, Gotze came out all guns blazing this time. Deployed as an attacking midfielder behind the striker Eran Zahavi he played with full freedom. Gotze hit three goals and laid an assist in the Champions League qualifiers. Roger Schmidt's side are now a leg away from reaching the group stages of the Champions League.
With a fit and firing Gotze, they can fancy their chances in the league and cup competitions. Gotze can use this season to showcase to the world that he is not done yet. He is only 29 years of age and has time on his side to rebuild his career. He started early and but it is his finish as a late bloomer that could yet define him.