After a decent loan spell at Arsenal, Martin Odegaard has packed his bags and is back at the Real Madrid camp. Mikel Arteta has admitted that he wants Odegaard to play for the Gunners and is in talks with the Spanish giants.
The decision mainly lies in the hands of the Norwegian youngster which would have been a pretty easy choice had it not been for Carlo Ancelotti's appointment which has created a few complications in the situation. Odegaard has two options in front of him, the question is, will he pick the Arsenal pill or the Madrid pill?
ARTETA NEEDS ODEGAARD TO STAY
Martin Odegaard helped Arsenal keep afloat since his arrival on loan in the winter transfer window. In his 20 appearances across the EPL and Europa League, he scored two goals and had two assists to his name. He created at least 2 chances per 90 and has been consistent with his passing as he had a 90% accuracy rate. He is even decent with the ball at his feet and is somewhat an agile young lad. Odegaard is a great asset any club can have and Arsenal is in real need of someone like him. Odegaard showed that he can adapt to English football well last season which makes Arsenal want him even more.
Thought we'd seen this before…

Don Martin Ødegaard 🎩 pic.twitter.com/Uid0vPr463

— 🇳🇴 Football (@NORftbl) October 12, 2020
Mikel Arteta has clearly said that he wants Martin Odegaard to play for the Gunners and they are in active talks with Real Madrid regarding a potential change. Martin Odegaard has also said that he wants some consistency in his career and would like to settle down at a club. The 22-year-old has been with the Los Blancos since the 2014/15 season but has hardly played any games for his parent club. He has been loaned out to various clubs ever since and has performed well in all those teams. Odegaard doesn't want to be handled like spare change anymore and hence he wants to settle down.
Arsenal have been in need of some creative attacking midfielders since the departure of Aaron Ramsey. Their talks with Emiliano Buendia also broke down as the Norwich City player decided to join Aston Villa. Their efforts to get Ruben Neves is also looking like a dead end. Even Though Odegaard will get more minutes on the pitch with Arsenal, they can't offer him any European football which is worrisome for a young and talented player like him.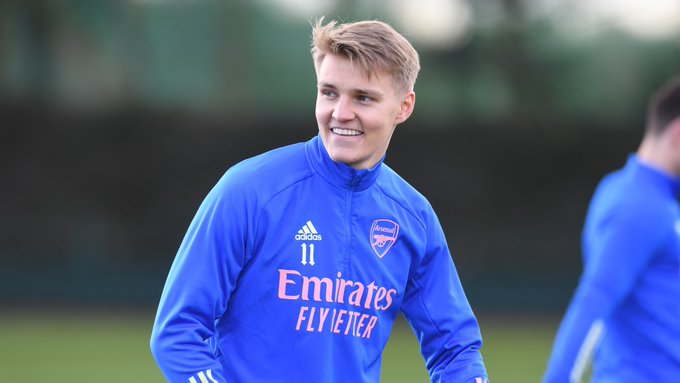 It really makes you think about the direction in which Arsenal is heading. They get worse with every season, they are losing respect among the English clubs and are turning into a 'has been' side. With stars like Aubameyang and Lacazette about to move on, the Gunners need young players like Odegaard to help them rise from the ashes. Odegaard perfectly fits the PO for Arsenal, but Real Madrid is not going to let him get away that easily.
ODEGAARD IN REAL MADRID
Carlo Ancelotti was the manager of Real Madrid when Martin Odegaard had first joined the Spanish giants. One of the major reasons Odegaard might stay would be the recent appointment of Don Carlo. Odegaard was not part of Zinedine Zidane's game plan of Real Madrid, but the same cannot be said for Ancelotti.
Martin Odegaard completes today his first training session as a Whites player! #RealMadridvsRSO #HalaMadrid pic.twitter.com/7nwAVVTiZl

— Real Madrid C.F. 🇬🇧🇺🇸 (@realmadriden) January 29, 2015
Carlo Ancelotti has a soft spot for left-footed attacking midfielders, take James Rodriguez for example. The way he improved his form at Everton under Ancelotti is beautiful. Martin Odegaard has a chance to become his understudy if he chooses to stay at Madrid.
Real Madrid also need to deal with the problem that is their ageing squad. Luka Modric is 35 years old and Toni Kroos is 31 right now. Casemiro and Isco are also nearing the 30-year mark and although all these players are still doing well, you never know when they might start feeling their body and stop performing. Real Madrid desperately need to bring in reinforcements in their midfield and with their financial condition in tatters, they might as well trust one of their own players rather than spending on someone else.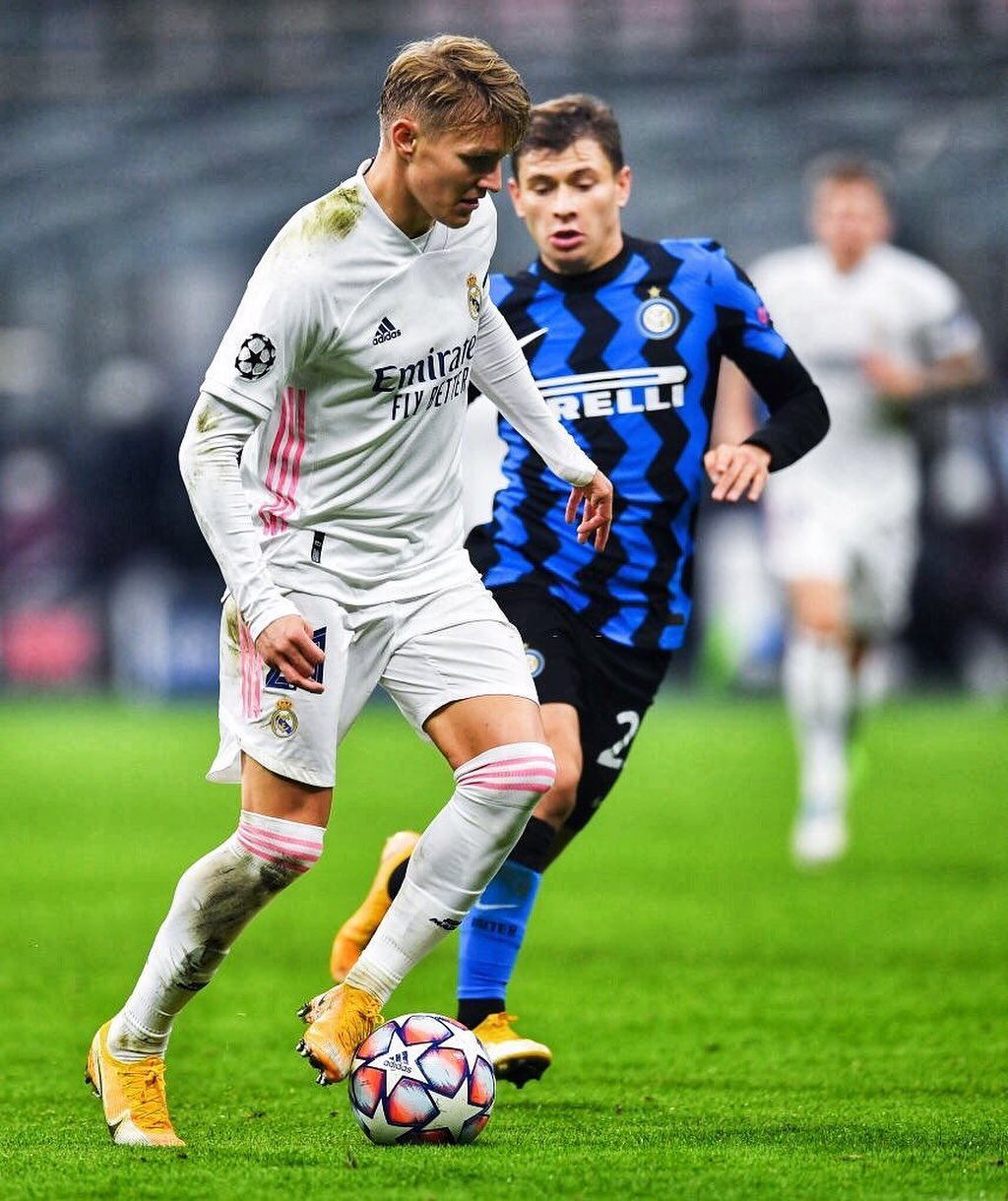 Madrid can also improve their financial situation by selling Odegaard to Arsenal or any other club for a ton of money. They also need funds if they are planning to get some big names like Mbappe or Haaland and they can cash in on the Norwegian to help their cause.
Due to the older midfielders in the squad, Martin Odegaard can be used as a regular substitute by Carlo Ancelotti, in this way Odegaard's problem of game time will also be solved and even Ancelotti's squad depth issue will be rectified. Martin Odegaard's contract is about to expire this month which means it is high time both the clubs come to a decision.