The opening weekend of the Premier League saw some insane action taking place on the pitch, with Brentford kicking off brightly in the English top-flight to Bruno Fernandes scoring his first ever hat-trick for Manchester United.
What might have passed everyone by is the quiet manner in which Paul Pogba surpassed and bettered his assists tally from the previous season of only 3 in just the opening match after a spectacular quartet of assists, therefore making space for himself on a pantheon of hallowed players in the Premier League.
3 goals. 4 assists.@B_Fernandes8 x @paulpogba pic.twitter.com/Ern7MiFFz4

— Premier League (@premierleague) August 14, 2021
The Frenchman recorded an incredible four assists against Leeds United and became only the eighth player to achieve this feat in the Premier League and the first Manchester United player to do so (also the second player ever from a non-London club to achieve this feat).
As audiences across the world revel in the immaculate and pinpoint accuracy of the World Cup winner to supply assists to his teammates, FootTheBall looks at the players who have managed this feat in the English top-flight.
1) DENNIS BERGKAMP (ARSENAL VS LEICESTER CITY, 20-02-1999)
The Non-Flying Dutchman was the first player in the history of the Premier League to achieve this feat when he supplied a quartet of assists against the Foxes in the 1998-99 season at Highbury in London.
Arsenal won 5-0 and Nicolas Anelka bagged a hat-trick for the Gunners, but it was the subtle wizardry of the Amsterdam native that caught the eyes of fans and journalists alike in the British capital that day.
2) JOSE ANTONIO REYES (ARSENAL VS MIDDLESBROUGH, 14-01-2006)
In this match, once again played at Highbury in London, Arsenal drubbed Middlesbrough 7-0 as Thierry Henry scored a sensational hat-trick for the North London club. 
But it was the technique and skill of the late Spaniard Jose Antonio Reyes that enamoured the spectators in the English capital on that winter day in the English capital.
He delivered a truly mesmerising performance to become only the second player to provide four assists in a single match in the English top division.
3) CESC FABREGAS (ARSENAL VS BLACKBURN ROVERS, 04-10-2009)
It would take close to almost four years for the feat to be repeated again in the English top-flight. But this time too, it was a Spaniard playing for Arsenal who delivered a quartet of assists in a single match in the Premier League.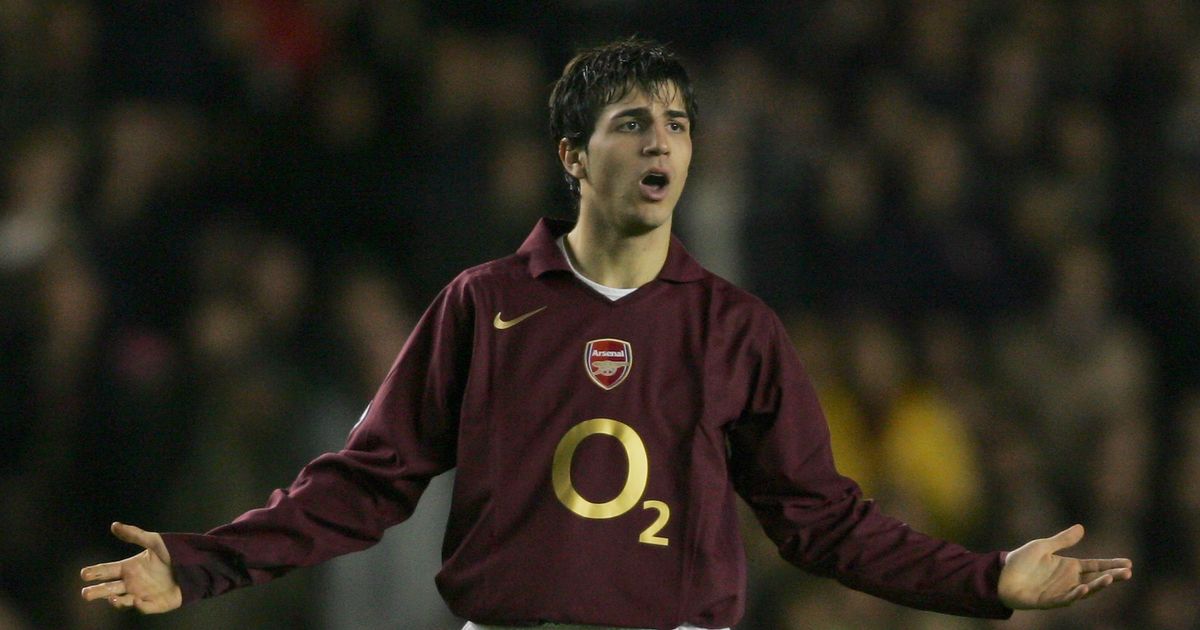 Cesc Fabregas, the second-highest assist maker in Premier League history, carved a niche for himself in early October in the year 2009 when he provided four clinical passes for his teammates as Arsenal won 6-2 in London.
And it wasn't just providing assists, the former Barcelona player also registered his name on the scoresheet for the Gunners to cap off a memorable outing in the English top-flight.
4) EMMANUEL ADEBAYOR (TOTTENHAM HOTSPUR VS NEWCASTLE UNITED, 11-02-2012)
Emmanuel Adebayor became the first non-Arsenal player to record four assists in a match in the Premier League, even though it was once again in London that he did it.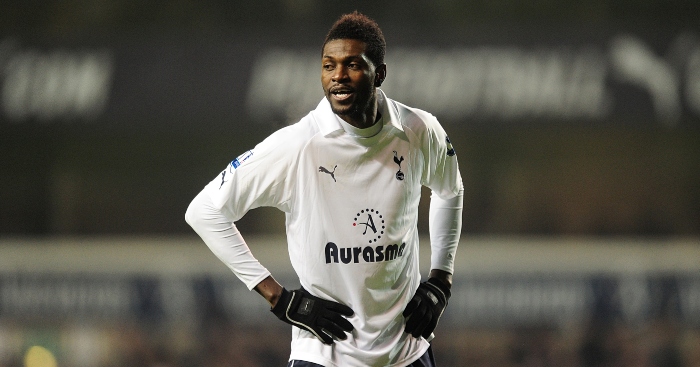 Tottenham won 5-0 against Newcastle United as Adebayor displayed his repertoire of sublime passes and through balls in addition to getting on the scoresheet himself with a brilliantly executed volley that left Newcastle on their knees at White Hart Lane in London.
5) SANTI CAZORLA (ARSENAL VS WIGAN ATHLETIC, 11-05-2013)
Yet another Spaniard playing for Arsenal and registering a tetrad of assists for the Gunners in the Premier League.
Just over a year later to Adebayor's exploits with Tottenham Hotspur in North London, Arsenal managed to add their fourth player to this elite list as Santi Cazorla ran riot at the Emirates against Wigan Athletic.
Arsenal triumphed 4-0 against the Latics and Cazorla with his deft passing ability and vision, assisted each of those goals in the United Kingdom's capital.
Cazorla controlled the tempo and flow of the entire game and was by far the most influential player on the pitch as he made history with his quaternary of assists for Arsenal.
6) DUSAN TADIC (SOUTHAMPTON VS SUNDERLAND, 18-10-2014)
The first time that this feat was achieved outside London by a non-London club player was when Dusan Tadic registered a quadruple of assists even though three bizarre own goals from Sunderland featured in the headlines.
The Serbian was at his brilliant best as he set up 4 goals for his teammates as Southampton won 8-0 on the south coast of England against Gus Poyet's side in the Premier League.
7) HARRY KANE (TOTTENHAM HOTSPUR VS SOUTHAMPTON, 20-09-2020)
The Englishman made history by setting up 4 assists as Tottenham Hotspur came from behind to win 5-2 against Southampton, even though earlier they had been trailing 0-2 to the Saints in London.
South Korean football player Son Heung-min was the beneficiary of all the assists provided by Kane as the former Bayer Leverkusen player scored 4 goals for the Lilywhites that afternoon in the British capital.
It is a rare occurrence when an established striker starts owning the midfield and asserts their dominance via beautifully threaded passes and long balls – something that makes Harry Kane's achievement a little bit more special.
8) PAUL POGBA (MANCHESTER UNITED VS LEEDS UNITED, 14-08-2021)
Less than a year after Harry Kane delivered four assists to Son Heung-min, Paul Pogba stepped up to emulate the Englishman in Manchester at Old Trafford against Leeds United.
Even though Bruno Fernandes featured in all the headlines for his first ever hat-trick for the Red Devils (deservingly so), Pogba also caught a lot of eyeballs delivering assists left, right and centre on the pitch.
The Frenchman set up Bruno Fernades (x2), Mason Greenwood and Fred as United ran out as winners with an enormous 5-1 win in Cottonopolis against Marcelo Bielsa's side.