In a squad full of superstars, Ruben Dias has stood out shining like a bright star. The Portuguese centre back, who was on the radars of numerous clubs in the past two years, completed the signing from Benfica to the blue half of Manchester in September 2020, in a deal which cost around £65 million, including Nicolas Otamendi moving in the opposite direction in a separate deal.
HERE WE GOOOOO! https://t.co/65nYVM7Wr9

— Manchester City (@ManCity) September 29, 2020
Although Dias' talent was to be seen during his days with Benfica, eyebrows were raised at the fee that was agreed upon for the 23-year-old, with Jamie Carragher opining that the deal may signal the end of Pep Guardiola's reign at Manchester City if it failed.
"I look at Dias coming in and I think there's really a lot at stake for Man City with this signing. I think if this signing doesn't work and he's not a huge success, I don't think City can win the league. I don't see Pep Guardiola staying at the club next season, certainly if they don't win the league. Maybe if they win the league he might sign a new contract. But then I think it's debatable also.
"This is the guy to replace Vincent Kompany, if you like. £65m, a huge figure again, but if this doesn't work, I think it's possibly the end of the Pep project."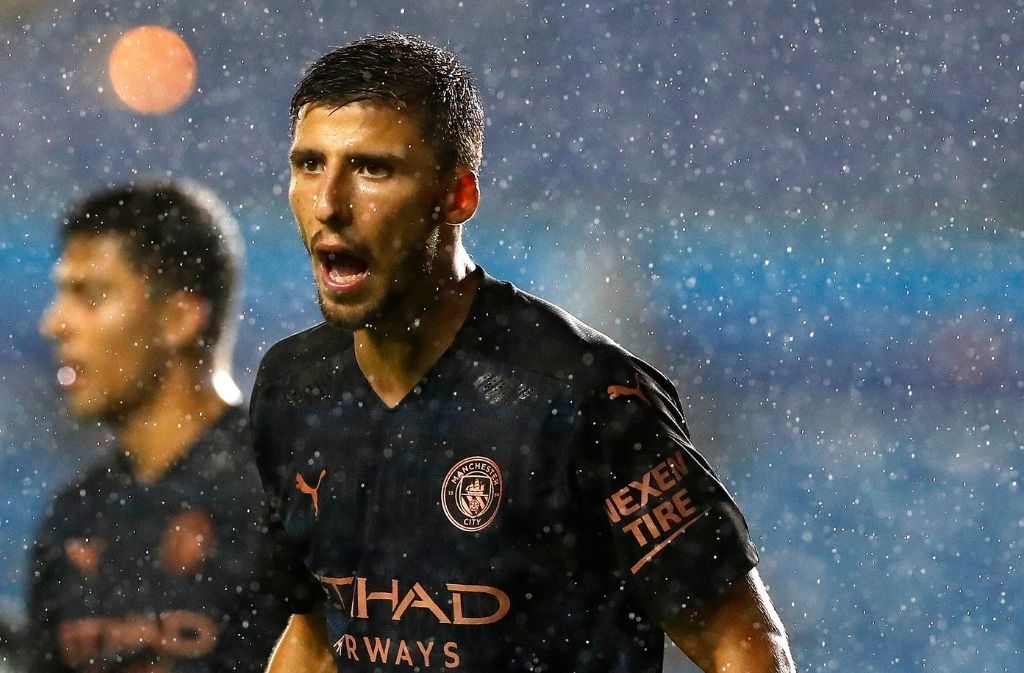 Dias, during his debut for Manchester City. (Image Courtesy: Ace Football / Website)
However, Ruben Dias quietly went about his business at the back and has quite simply become the best signing made by any Premier League side this season. Some may go on to say that he may well be Pep Guardiola's best signing in the five years that the Spaniard has spent as City's manager.
IS DIAS PEP'S BEST EVER SIGNING AT CITY?
In the five years as Manchester City's manager, Pep Guardiola has overseen the arrival of more than 15 first team signings who alone amount to around £700 million. Although some of these have left the club, nobody has had more impact on a Man City side managed by Guardiola than Dias.
The defender, along with John Stones has been at the heart of the revolutionized defensive system that Guardiola had developed after being a frailty last season, which saw them playing holding midfielders at the back.
Manchester City are substantially better defensively with Dias in the side. In 56 games this campaign, City have conceded just 33. In contrast, last season without the Portuguese, City conceded 52 times in 58 games – nearly a goal per game.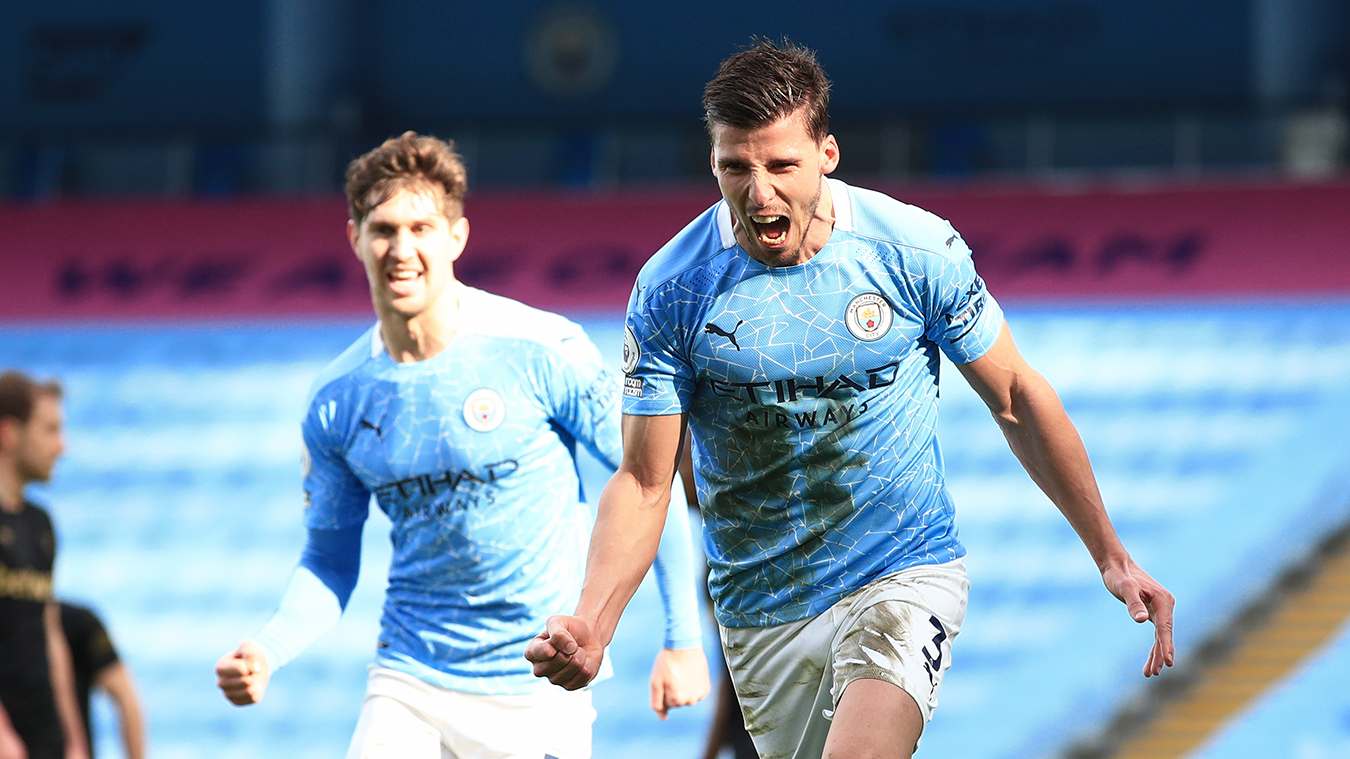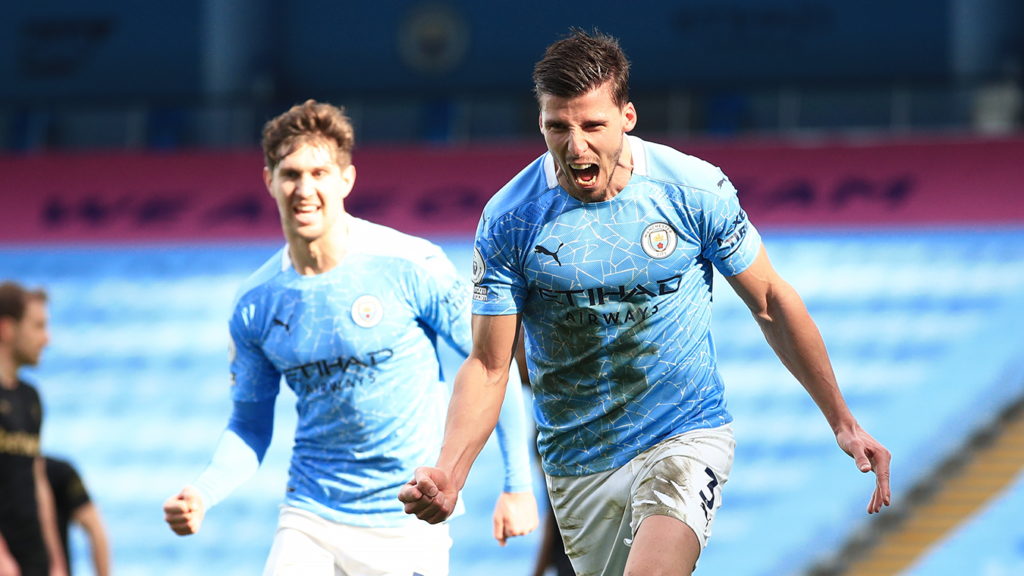 Dias has formed a great partnership with John Stones at the heart of the defence for Manchester City. (Image Courtesy: Premier League / Website)
The 5-2 loss against Leicester, earlier in the season is now somewhere buried after Ruben Dias' signing. Superstars such as Neymar, Kylian Mbappe, Erling Haaland, Mo Salah, Sadio Mane and Harry Kane have been shut out this season by the Portuguese and  Ensuring amazing performances every single week, and not ever letting his teammates, fans, or his manager down.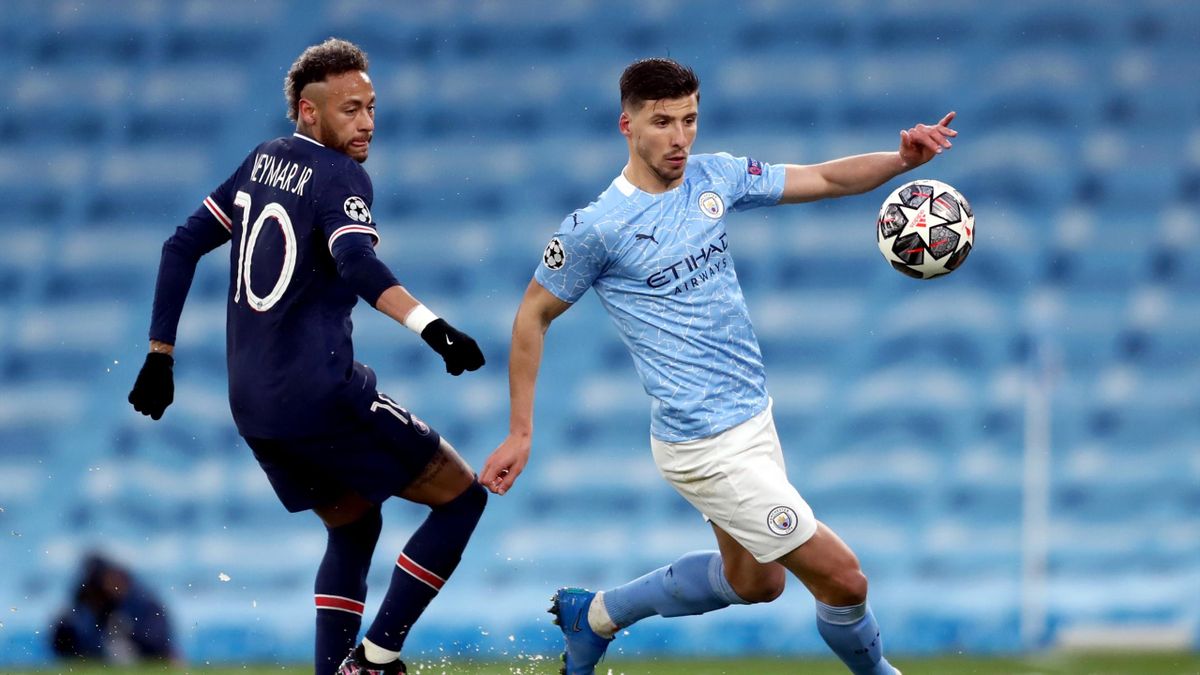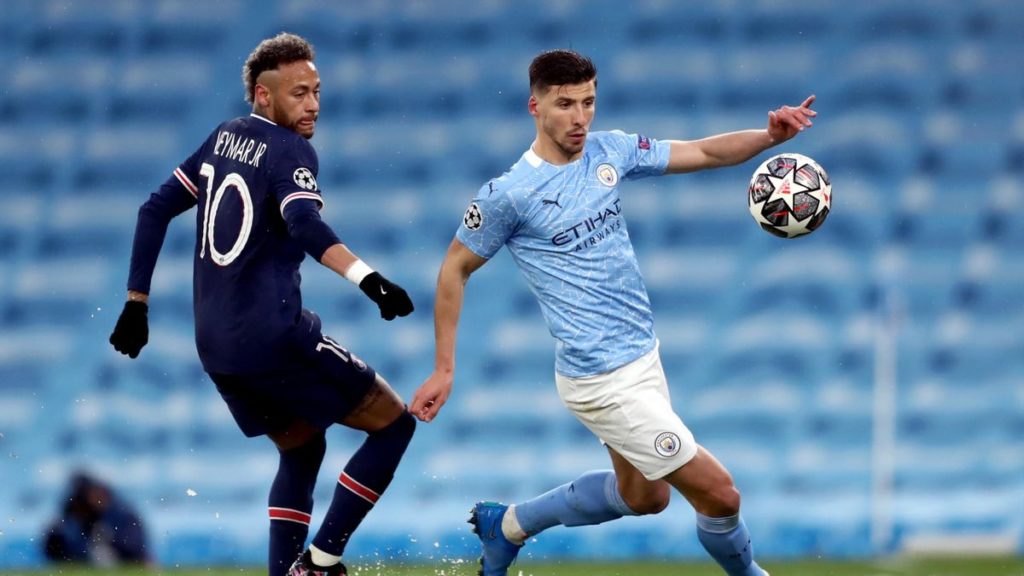 Dias battling with Neymar in the Champions League. (Image Courtesy: UEFA Champions League / Twitter)
Guardiola's previous signings include some big names such as Leroy Sane, John Stones, Aymeric Laporte, Benjamin Mendy, Kyle Walker Bernando Silva, Ederson, Riyad Mahrez, but none have had the same impact to the level Dias has had in a single season. Ederson, might come close, with his overall impact in the time he has been at the club while Mahrez is also within a shout after all his clutch plays throughout his City days. But none to level of Ruben Dias in 2020-21.
A Virgil van Dijk-esque presence in the team and league, Dias, against PSG in the semi-finals, like Nemanja Vidic in his prime, blocked shots with his head, physically pulled teammates into position and was unfailingly in precisely the right place with precisely the right touch.
✅ Outstanding leadership
✅ Defensive organisation
✅ Sensational blocks

🔝 Rúben Dias takes the plaudits after a brilliant semi-final display 👏🥇

👉 You can vote for @rubendias to win the Player of the Week prize when the poll opens on Wednesday night…#UCLPOTM | #UCL pic.twitter.com/nt8LTmzpIL

— UEFA Champions League (@ChampionsLeague) May 4, 2021
To be such a complete defender at the ripe age of 23 is a surprise to everyone, including his own manager and is just as precious to City as Phil Foden is for them. Replacing a legend like Vincent Kompany in terms of a player is difficult but Dias has not only done that but also went on to replace the former captain as a leader in the side.
Dias is the Premier League signing of the season, also in the race as its best player, has to be Champions League defender of the season, arguably a first choice for any team in the world.
Earlier seen as a potential signing who could have made manager to leave City and its future in a dilemma, Ruben Dias is now at the heart of a project under Guardiola that is one step away from touching its zenith.