AC Milan have been looking for a replacement for an attacking midfielder all summer and they have found their player in Yacile Adli. The creative midfielder has been making headlines in Ligue 1 for the past few months but is he good enough to fill in the big shoes of Hakan Calhonoglu.
Although the player has signed for the Italian Giants this summer, Adli is going to be loaned back to Bordeaux for a year. FootTheBall brings you everything you need to know about Yacine Adli, AC Milan's new find on this summer's deadline day and why the player is good enough to even play for AC Milan at his current age.
WHO IS YACINE ADLI
Yacine Zinedine Adli is a bright young graduate of PSG's youth academy who has bloomed into a fine young baller in Ligue 1. His parents were massive fans of Zinedine Zidane and they even named his middle name after their idol. He was born and raised in a suburb outside of Paris but he was a PSG fan at heart from the get-go. As a child, his father enrolled him in a small youth club and his exponential growth reached the youth scouts of PSG in no time.
Adli rose through the ranks of the French Giants but was never able to make his way to the senior squad. PSG gave the tendency to ignore potential young talents in their academies and Adli was one of them.Much like Adil Aouchichie  who moved away from the Paris side when first teams minutes were hard to come by.Thinking he will never be first-team worthy, PSG sold Yacine Adli to Bordeaux in 2018 and the player has never looked.
He has been showing a gradual growth in his game since then and it all paid off in his breakout season in the 2020/21 campaign.
He had 35 appearances for his side last season and his 2 goals and 5 assists don't do justice to his overall contribution to keep Bordeaux in the top flight.
PLAYER ANALYSIS
Although he plays in the attacking midfielder position, Adli brings a whole new defensive dimension to the team. The player has one of the best pressing statistics for someone in his position. He is known for his ability to win the ball back high up the pitch and initiate a quick counter in the final third. He has an average of 3.34 successful tackles per 90 and his 26.26 press attempts is highly commendable.
His ball-winning ability perfectly complements his attacking prowess as well. He had a passing accuracy of around 82% and his 5.39 progressive passes per 90 backs him up. He is also excellent with the ball on his feet which gives him another option to push the ball upfront. The player completes 1.95 dribbles successfully per 90 and all these qualities amount to the whopping 3.41 goal-scoring chances he creates per game.
FIT AT AC MILAN
The player's versatility in the midfield gives Pioli a lot of ideal spots for the 21-year-old. The player can even act as a super-sub for them initially to fill in for fatigued players and provide them with some momentum in the dying minutes. Although Yacine Adli has been loaned back to Bordeaux for this season, he is surely ready to play for AC Milan this season itself.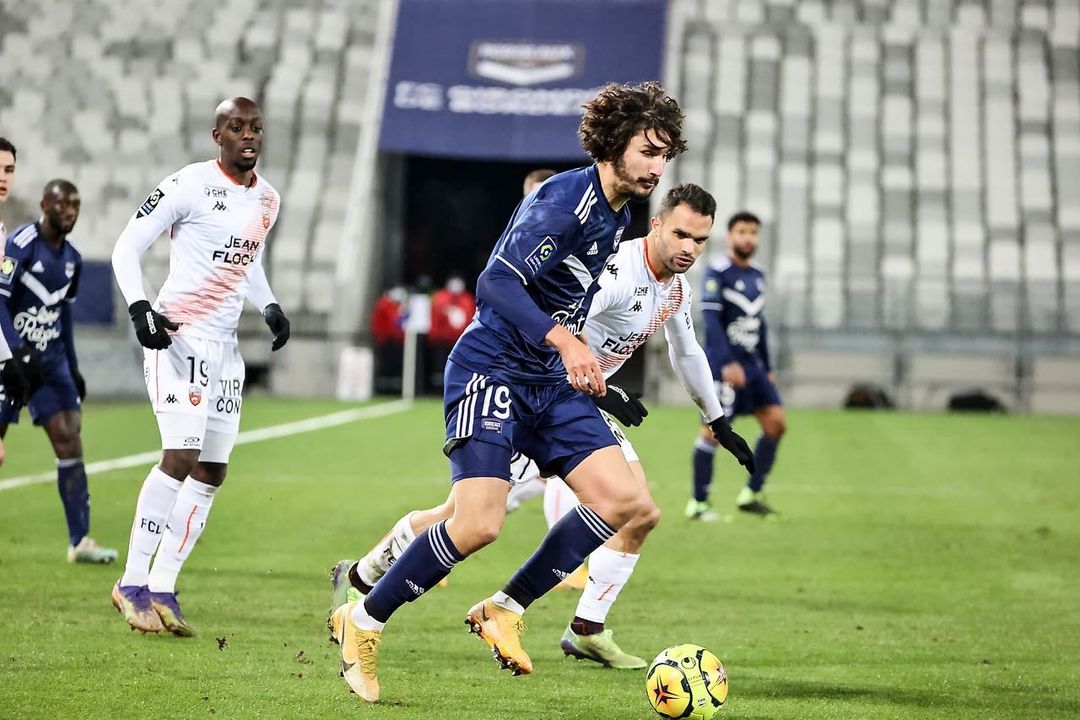 Since Milan plays 5 midfielders at once, Yacine Adli could come in handy for them throughout the season, They haven't yet signed a replacement for Hakan Calhanoglu and the French youngster could fill in for him this season. They are currently playing Rafael Leao as their attacking midfielder on the flank but he is originally a centre-forward.
Even Brahim Diaz is playing as the central attacking midfielder for them who is more accustomed to playing at the frontline. He could also play as the defensive midfielder for them as they alternate between Bakayoko and Sandro Tonali.
Yacine Adli still needs to work on his shooting game but AC Milan don't really need him to do that since they have Oliver Giroud and Ibrahimovic in their side.
Even though he won't be playing at San Siro just yet, the fans can be assured that AC Milan have gotten away with a great young signing. He will make a massive impact once he joins the Rossoneri but till then, he needs to keep working on his game in France so that he would be in contention for a first-team spot the next season.