AS Monaco have made a robust start to their Ligue 1 season, currently sitting 8th with 11 points. Niko Kovac came in last July and has impressed mightily, securing Europa League football with a 3rd-placed finish in Ligue 1 and Coupe de France runners-up.
🗣 𝙏𝙝𝙚 𝘽𝙤𝙨𝙨 has been speaking after Wednesday night's triumph at the Stade Louis-II. Check out what he had to say 👇https://t.co/f8FuosJ1Eu

— AS Monaco EN (@AS_Monaco_EN) September 22, 2021
They are relying on a core group of young players brought in by former managers Leandro Jardim and Robert Moreno, especially in the midfield region. Only two of them are above 25-years-old while three of them are at 21. Youssouf Fofana is one of these shining lights who can play both defensively and further upfield.
Monaco have signed 21-year-old midfielder Youssouf Fofana from Strasbourg for €15m. Four-and-a-half year deal. pic.twitter.com/yc4kvgrpxx

— Football Transfer (@Footy_Transferr) January 30, 2020
Having joined from Strasbourg in January 2020, the 22-year-old has become an ever-present in the side with 35 appearances last season (all starts). It makes much sense for him to continue doing so.
MIDFIELD GENERAL
Every great midfielder needs his partner to further flourish his game. Xavi and Andres Iniesta, Paul Scholes and Michael Carrick, Toni Kroos and Luka Modric. Fofana has Aurelian Tchouameni at Monaco.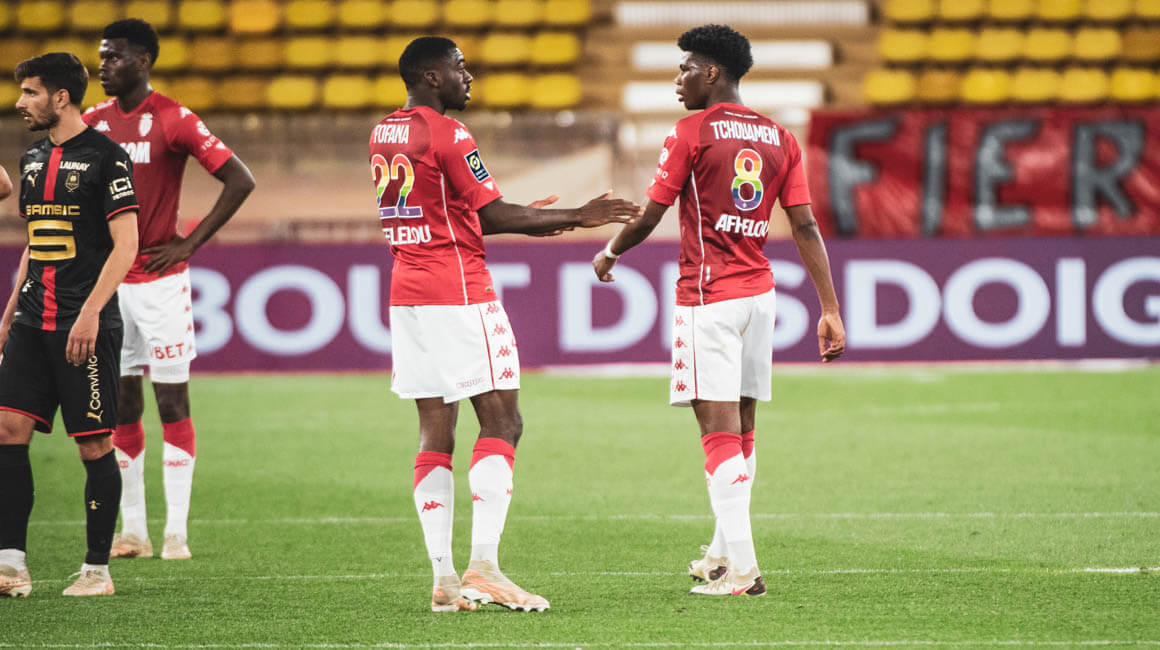 The two have been earning rave reviews since last year and it makes sense to look at the slighter older of the pair. Fofana came through the youth ranks of Red Star and Drancy before joining up with Strasbourg, making his first-team debut in 2018. He had 17 appearances, notching up two goals and an assist.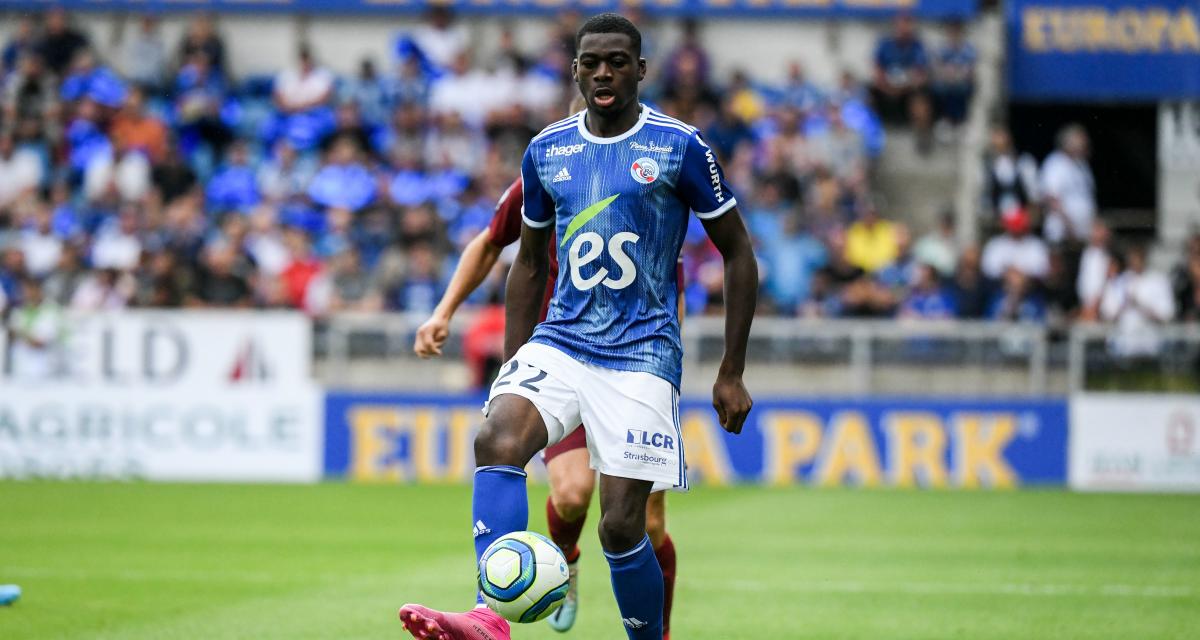 However, he is never in the team for his goal scoring contributions. Fofana is an extremely involved player with the ball as evidenced by his passing stats. 79% completion in his debut season followed by three consecutive campaigns of 85%.
Strasbourg were never the most competitive around and it took until he moved to Monaco to herald the brilliance. Fofana's first outing for the principality club went terribly, getting sent off in the 46th minute.
EVER-PRESENT ALL OVER
Nevertheless, it did not take long for him to settle down and given how Monaco see a lot more of the ball than Strasbourg, it saw his game grow leaps and bounds. In just seven games through the second half of the 2019-20 season, he made 307 passes which were more than his season total in 2018-19.
Youssouf Fofana last night 👏💪. And THAT assist for @sjovetic 😍 pic.twitter.com/Akc5TNFC8P

— AS Monaco EN (@AS_Monaco_EN) February 5, 2020
Building on those strong performances, 2020-21 became the breakout campaign for the Frenchman. With 5.12 progressive passes, 1.13 dribbles completed and 2.88 tackles made (all P90), he is in the high 70th percentile of players in his position across Europe over last season.
"… this match can allow us to continue our good run and get back on track." 𝙔𝙤𝙪𝙨𝙨𝙤𝙪𝙛 𝙁𝙤𝙛𝙖𝙣𝙖 is all set for Sunday's Clermont challenge 👇 👀https://t.co/wjhi9tTkJN

— AS Monaco EN (@AS_Monaco_EN) September 25, 2021
Fofana has been seeing more and more of the ball as he completed 1449 passes, taking the accuracy to 90% over short and medium distances. Furthermore, he was also involved in 65 shot-creating actions with 2.04 P90. Moreno, and then Kovac, has been employing the 4-2-3-1 or 4-5-1 and Fofana is tasked with holding the line between attack and defence.
On continue ✅ pic.twitter.com/ImPkUY9zjJ

— Fofana Youssouf (@fofana22_) April 18, 2021
That can also be seen in his 34 interceptions, 14 clearances and 15 blocked shots. Moreover, his 96 tackles saw the team win possession 80 times, which highlights his extreme knowledge of timing and accuracy.
Fofana is not the one to grab headlines nor is he the one to earn plaudits for his game from observers, but the underlying importance of his play to the team has been a big part of this successful Monaco side.
STRONG START BUT LINGERING PROBLEMS
Fofana has already featured six times in this current season, which have yielded two assists. For context, he had three through the entirety of the last term and it hints at the more advanced positions he is getting himself into. He has seven shot-creating actions and 11 tackles while playing in a dense midfield role.
𝐘𝐨𝐮𝐬𝐬𝐨𝐮𝐟 𝐅𝐨𝐟𝐚𝐧𝐚: 5️⃣0️⃣ games with the Red & White 🔴⚪️ @fofana22_ pic.twitter.com/f62fiDxcSJ

— AS Monaco EN (@AS_Monaco_EN) August 28, 2021
Against Saint-Etienne, Fofana made 10 recoveries (highest) as well as creating three big chances and one assist. Though he has been used sparingly in the Europa League, there is little doubt that Fofana will be called upon as the competition goes on.
A slight wrinkle may appear as there have been a few reports that Kovac is not entirely happy with the player yet for this term. He only appeared in one of Monaco's five friendlies, while Kovac has also used Jean Lucas in place of the 22-year-old. Despite his impressive showings last season, the manager has been critical of Fofana's sloppiness that is a bit more on show at the start this year.
39 | Clermont 1-1 Monaco – Youssouf Fofana subbed for Monaco after a couple of misplaced passes, Eliot Matazo coming on. Fofana looked furious given no obvious injury – shirt off and down the tunnel. Niko Kovač is seemingly still unsure over Fofana's place in the side. ⤵️ https://t.co/cc7FEf29mp

— Get French Football News (@GFFN) September 26, 2021
Nevertheless, he remains an integral part of the dressing room, spoken highly of by teammates, and there has been no talk of a transfer away either.