A fleet footed, slightly built, left-footed right winger who likes to drift inside with an eye for a pass. No, this is not about Leo Messi. Many have been compared to the Argentine legend but none have lived up to the billing. Rapid Wien's Yusuf Demir is the next in line to lay claim to that throne and he looks a stronger contender than any before him.
Just 17 still, Demir has already been linked with some of Europe's biggest clubs including his idol Messi's Barcelona. The Blaugrana will have to fight it out with Manchester United, RB Salzburg, and Bayern Munich among others for his signature. Demir has a very high ceiling which explains why clubs are falling over each other to sign him up.
Unsere U18-#Youngsters besiegen die Kampfmannschaft von Orth/Donau mit 15:0‼️. Yusuf #Demir zeigt euch mit seiner Trikotnummer wie viele Tore er geschossen hat 😳👏. Chapeau 🎩! #SCR2019 pic.twitter.com/5g9OkJbSUf

— SK Rapid (@skrapid) January 26, 2019
Originally of Turkish descent, Demir has what traditionalists in football analysis like to call the 'X-factor' which elevates him above the rest in his age-group. The X factor is usually something quantifiable like faster dribbling, better decision making, or technically sound finishing. Demir? He has all of the above.
PLAYING CAREER SO FAR
The young Austrian has been in the Rapid Wien for a while now, joining the academy at just 10 years old. Demir was earmarked for success by the club's coaches very early on – signing his first professional contract at the ripe old age of 14.
Within two years, Demir was making his debut for the senior team at Rapid Wien. He scored 23 goals in 18 games for the club's youth sides before joining first team training at 15 years old. His debut came in the 3-0 win over Dietmar Kuehbauer in the Austrian top-flight towards the end of 2019. A subsequent injury and the global pandemic interrupted his progress but Demir came back stronger than ever after the break.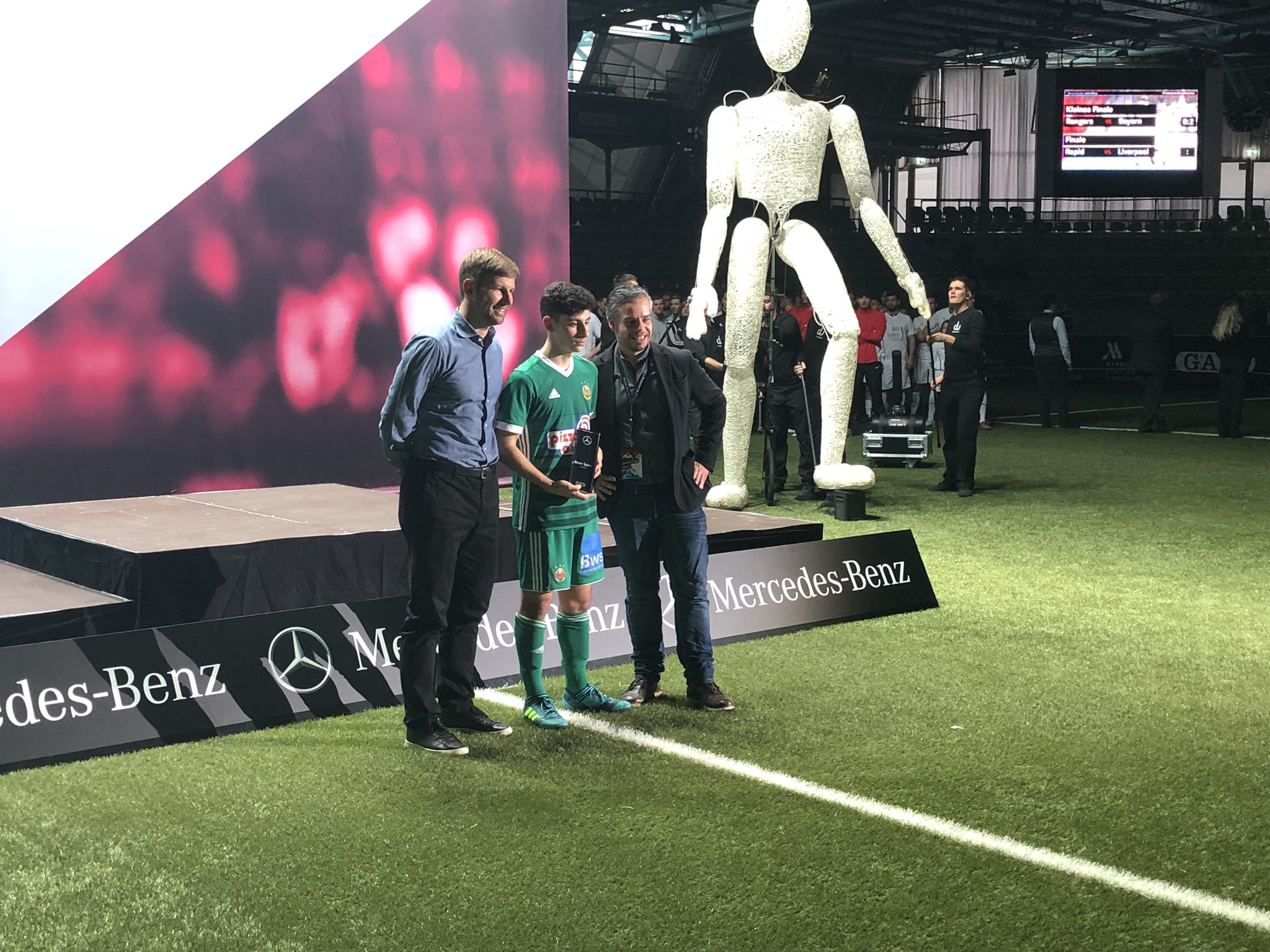 He finished the 2019/20 season with six appearances but his breakthrough season has been this one. Yusuf Demir has made 24 appearances this season in the Austrian Bundesliga, most of them off the bench, and has nine direct goal contributions – six goals, three assists. He has also made four appearances in the Europa League this season, scoring one further goal in the continental competition.
One of the things that stand out about Demir's short career is the versatility of positions that he has played in. In a 4-2-3-1 formation, the Austrian can play anywhere across the line behind the striker. He can also play on either wing in a 4-4-2 or 4-3-3 system.
Yusuf Demir won back-to-back best player awards in 2019 and 2020 at the U19 Mercedes Benz Junior Cup in Germany which featured teams like Liverpool and Leipzig. The first of those made him the youngest ever to win the award.
The 17-year-old made his senior Austria debut earlier this year, coming off the bench late on in the win against Faroe Islands in the World Cup Qualification in March. Demir has played for all of Austria's youth teams from the U15 stage up, making 25 appearances and scoring 19 goals for the various youth sides. His father has made claims about a potential desire to represent Turkey but the Turkish FA have fallen asleep at the wheel and Demir looks set to be an Austrian international.
STATS
Yusuf Demir's high number of substitute appearances somewhat underestimate his outstanding return. Of the 24 appearances in the league this season, only five are starts, which means his playing time is equivalent to just 8.5 90s. Six goals and three assists in under nine matches is a very high return and the youngster has sparkled whenever given the chance.
The stats underlying Demir's return are also very promising. He is a positive player who likes to take a lot of shots. Demir averages 3.06 shots per 90, just over half of which (1.65) are on target. His shooting is of a high quality as shown by 0.23 goals per shot and 0.43 goals per shot on target.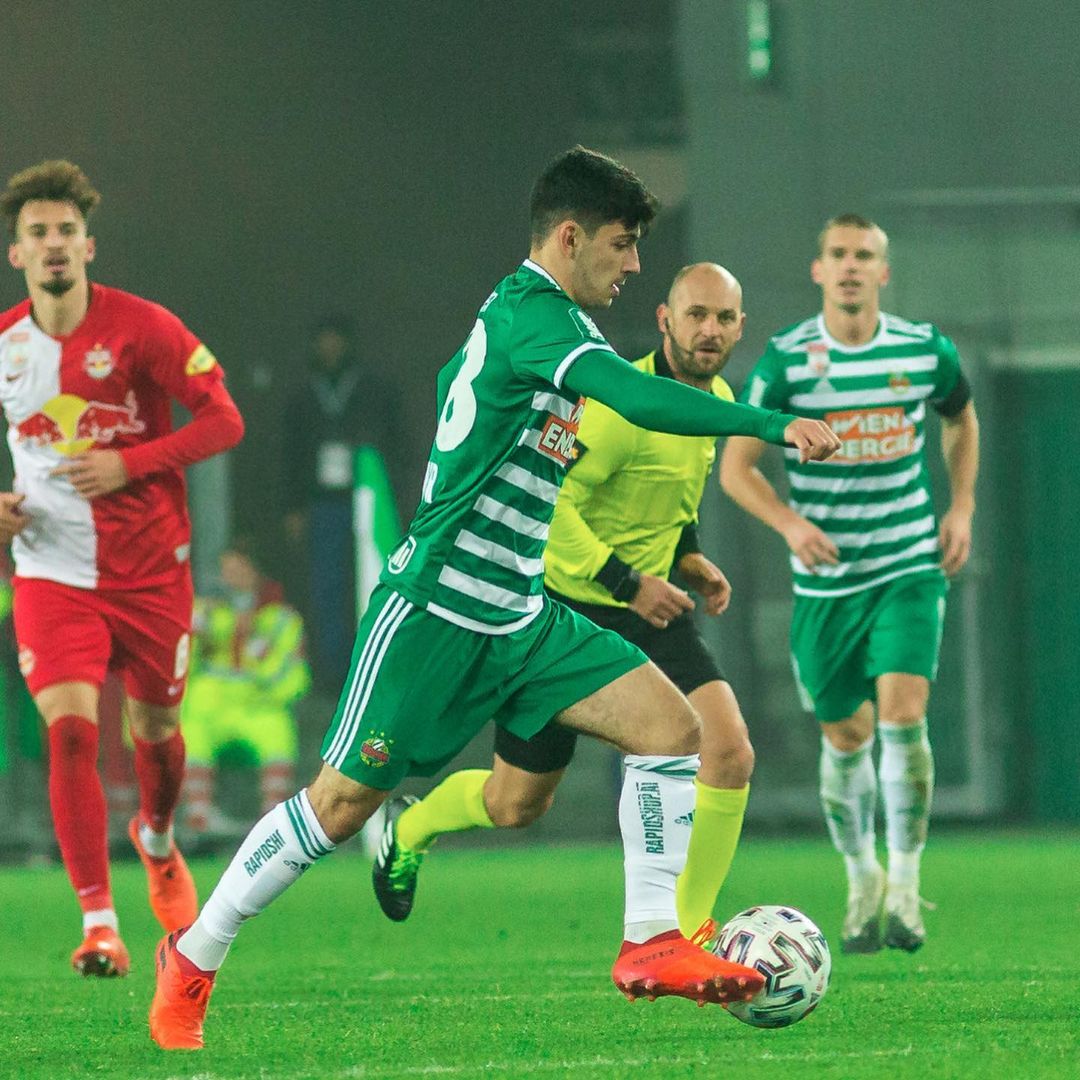 Demir is also a very skillful dribbler and a potent force on the wing. He draws just under 3 fouls per 90 minutes which shows just how difficult he is to deal with. Demir also puts in 3.53 crosses in every match which is a good return for a player who spends a considerable amount of time in central positions irrespective of where he plays.
WHAT THE STATS DON'T TELL
Yusuf Demir's stats paint a rosy picture but he might just be better than what they portray. The one big caveat for his stats is that he has limited time to make an impact with his playing time being spread across matches. Demir is yet to have a sustained run of matches where he consistently starts.
The stats also do not show just how good Demir is with the ball at his feet. His dribbling skills are immaculate and his sharp turn and burst of pace is near-impossible to defend against.
Moreover, he also has the ability to play the perfect final pass with the perfect weight to feed his forward. He can improve upon his physicality and protect the ball better but Demir has an attacking skill-set that can terrorize the best of defences.
WHAT MAKES HIM SPECIAL
Demir has a game sense far beyond his years, which is his best quality. He has an innate ability to manipulate situations and create space for himself and his fellow attackers. He has a certain gravity which draws defenders towards him, that allows the team to flourish.
At a young age, the biggest difference maker is technical quality and Yusuf Demir has plenty of that. His touch is exceptional, his finishing quality optimal and his turning very sharp. Combined with the aforementioned ability to create chances, this makes for a very dangerous attacking player.
His mentality is another huge plus point with Demir being dedicated to becoming the best version of himself possible. "I have goals, such as winning as many titles as possible or even the Champions League. Personally, ever since I was a little kid, I have had the dream of one day winning the Ballon d'Or," he said in an interview.
PREDICTIONS
Yusuf Demir was mentored by Stefen Hoffman, a Rapid Wien legend, and Hoffman believes he will go on to break a lot of barriers. Hoffman is as good a judge as any for Demir's potential.
"He has incredible potential. It is a great pleasure to watch him play football. In every training session you can see from the first second what an extraordinary player he is. I have never seen a player like him at this age. Yussi is a big Messi fan. He loves everything Messi does. He used to always play in his shirts"
One can expect Demir to continue in the Austrian league for another season before a bigger European club comes calling. A possible move for the youngster is to join the RB group, signing for Leipzig before being loaned back to their Austrian partners at Salzburg. The fact that he is a Rapid Wien youth product, who are currently Salzburg's rivals, makes this option slightly unlikely.
Barcelona, Bayern, Man City, Man United and Dortmund are tracking Rapid Vienna midfielder Yusuf Demir (17). Scouts from the world's biggest teams earmarked Demir as one of the brightest young players in Europe & expect a bidding war to break out at the end of the season [@espn] pic.twitter.com/Vg6tzdTy2J

— Bayern & Germany (@iMiaSanMia) March 12, 2021
The general trend for Austrian youngsters has been to move to the German Bundesliga and with Bayern Munich interested, Demir could well cross the border. Bayern also have a good loan system to develop youngsters, and he could be given opportunities at other Bundesliga sides before taking up a spot at the Allianz Arena as has been done with Chris Richards.
The big dream move though remains a transfer to Camp Nou. Yusuf Demir is a Messi fan and Barcelona are interested. Could it be? FootTheBall believes that there will be an intermediate move between now and a big transfer to a club like Barcelona or to England to complete Demir's transition from a world-class talent to a world-class player.