Alexis Sanchez and Mesut Ozil have given Arsenal fans fresh hope they may stay at the club despite major doubts over their futures, after the duo played a major role in the launch of the new kit.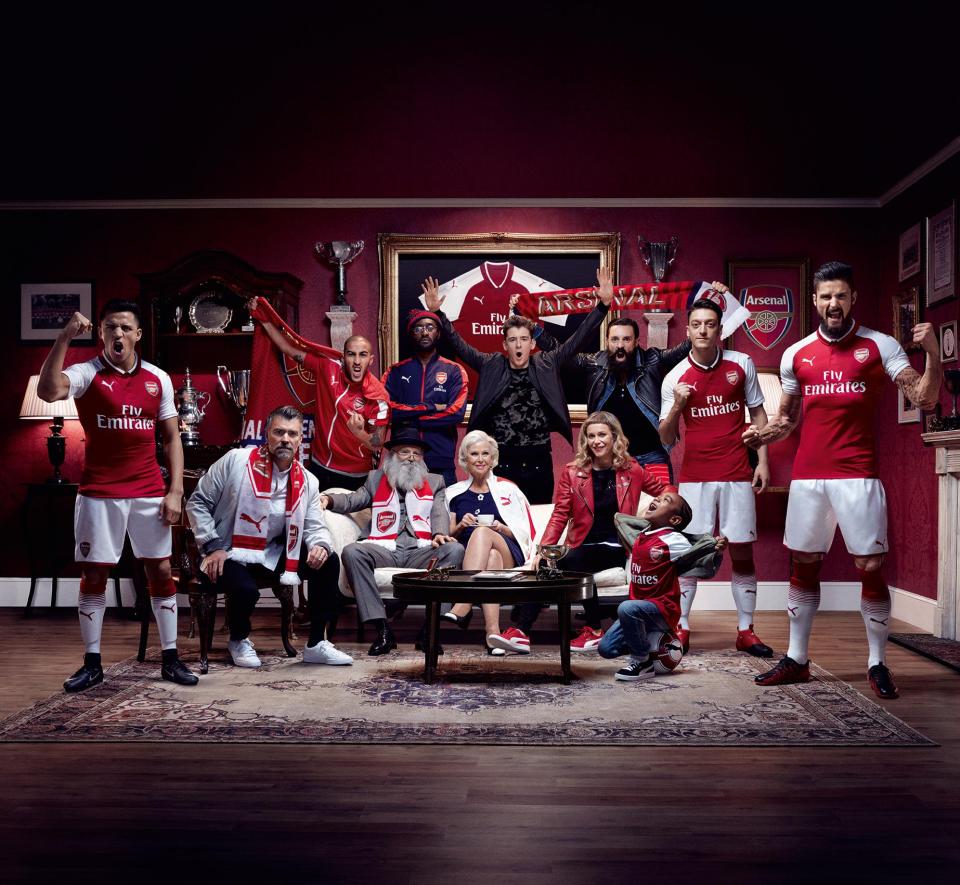 The Gunners, who have missed out on Champions League football for the first time in two decades, unveiled their new home shirts during an event at Kings Cross Station on Wednesday morning.
Club legends Robert Pires and Martin Keown were on hand to unveil the new red home shirts, again manufactured by Puma, but Sanchez and Ozil were both prominent in the kit's online launch.
While speculation continues to surround the futures of Arsenal's star duo, as they both enter the final year of their contracts, they took part in the photoshoot to launch their new look.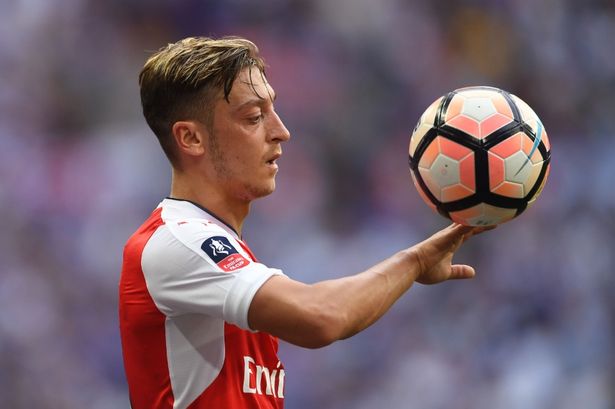 This year's look includes the Gunners' iconic red shirts with white sleeves, while the home kit will feature a 'smart but functional' collar for the first time since 2006. The collar's slightly darker red is taken from the club's crest.
Arsenal's famous cannon has been featured on the club's shirts for 50 years and, to celebrate that milestone, it has been added to reverse of the new home kit, below the collar.
This is the fourth season of Puma shirts for Arsenal, with main sponsor Fly Emirates featuring again featuring on the front, as it has since 2006.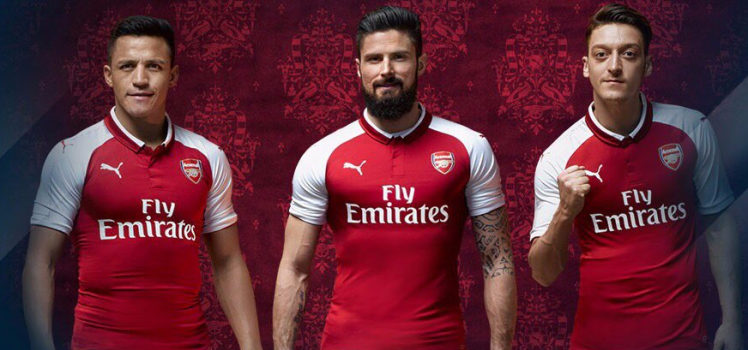 Petr Cech also helped launch the club's new goalkeeper kit, with the Czech stopper's new outfit including two shades of green, with a lighter tone on the sleeves.
The event at Kings Cross, described by the club as an 'activation', gives fans the chance to have their first look at the new design and have their picture taken alongside the FA Cup, which the club won in May.
While Sanchez and Ozil have already been pictured in Arsenal's new shirt, fans and team-mates alike will be hoping the duo are able to take to the field in the new strip when the season begins.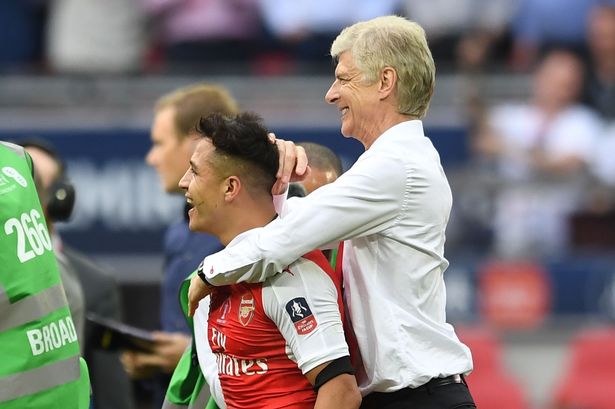 Sanchez has been linked with Chelsea, Bayern Munich and Manchester City, and has made it clear to his club he has a desire to fight for major silverware as well as £300,000-per-week wage demands.
The Chilean's German team-mate, Shkodran Mustafi, is desperate for him to stay at the club: He told Bild: 'He is an extraordinary player, for me one of the best in the world. I have experienced few players who are as hungry as him.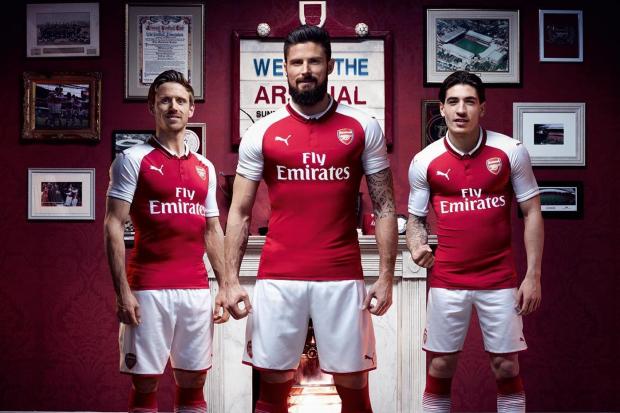 'As soon as he is on the ball, everyone knows something can happen.'