By now, everyone is aware of the Harry Kane transfer saga going on in England at the moment. The England captain reportedly did not return in time to resume pre-season training ahead of the new season. 
This led the former Norwich City forward to post a message on social media to dispel all the rumours around the stand-off between him and Tottenham Hotspur, claiming that his return will be as planned.

— Harry Kane (@HKane) August 6, 2021
But as things stand, Harry Kane has very little wiggle room in actually forcing a move away from North London this summer. 
This is down to a lot of factors, primarily the clauses and conditions in his contract that make it difficult for the Englishman to complete a move to Manchester City before the transfer window closes on August 31st.
The rather poorly drafted contract for the Tottenham Hotspur forward brings to light the crucial role that a football player's agent or sports management firm can play in making life easier for the professional player.
As the Harry Kane saga continues in England, FootTheBall analyses details from Harry Kane's contract to highlight the significance of having football agents or even superagents by one's side when putting pen to paper on a professional contract.
HARRY KANE'S CONTRACT

Harry Kane signed his last contract with Tottenham Hotspur three years ago when Mauricio Pochettino was at the helm of the North London club and things were looking up.

The former Leicester City player's contract with Spurs is a six-year deal that runs until 2024, with Kane earning around £10 million every year.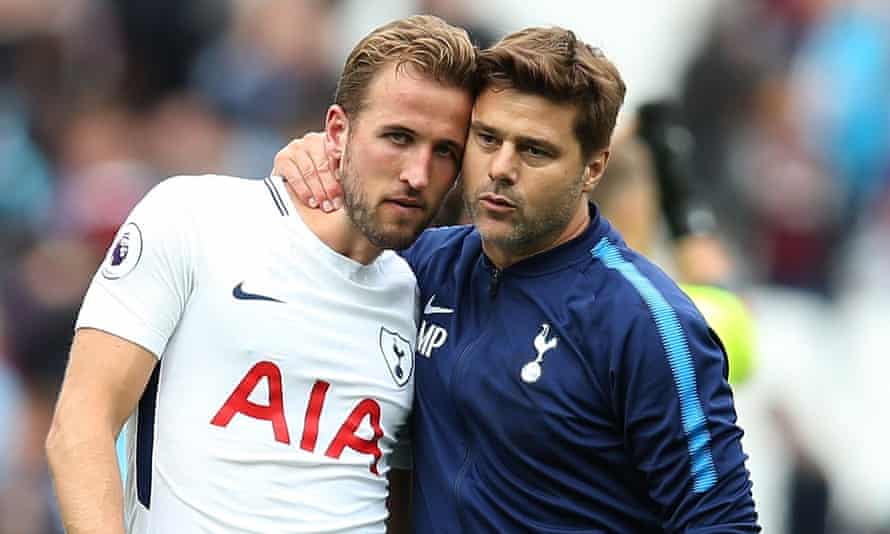 However, football is a fickle business. At the time of signing he might not have wanted an escape route ready from North London but his sports management firm messed it up by effectively removing that option for the 2018 World Cup Golden Boot winner.
CK66 Limited, the sports management firm that represents Harry Kane in all professional matters, is headed by the Englishman's very own brother. The primary concern with Kane's contract is the duration and second of all the absence of a true release clause.

Clubs are generally far more likely to accommodate a player's wishes to be transferred elsewhere if the concerned person is in their last two years of the contract. Therefore, with three years still left on his current contract, Harry Kane's move to any other club is highly unlikely.
His release clause is unknown but is expected to be upwards of 150 million GBP – an amount which has only been seen twice before in the history of the game, spent both times by PSG on Neymar and Kylian Mbappe.
Simply put, Harry Kane has no room for leverage in terms of his contract with Spurs as they are not in danger of losing him on a free transfer anytime soon and have significant bargaining power in getting a fee in world record regions for him if he does want to leave.

HARRY KANE UNDERPAID AT SPURS?

This is a plain fact, Harry Kane is one of the most talented centre-forwards of this generation, but as per his current contract with the Lilywhites, he is surprisingly underpaid relative to the standards of the decadent modern football era.
To put things into context, Harry Kane earns less than Kylian Mbappe, Erling Haaland, Karim Benzema and Robert Lewandowski in one season. 
He even earns less than the Premier League duo of Edinson Cavani and Timo Werner despite finishing as the Premier League's top scorer and top assist maker last season.
Therefore, Harry Kane offers an incredible value for money for Tottenham Hotspur given the weekly wages that he draws in North London currently.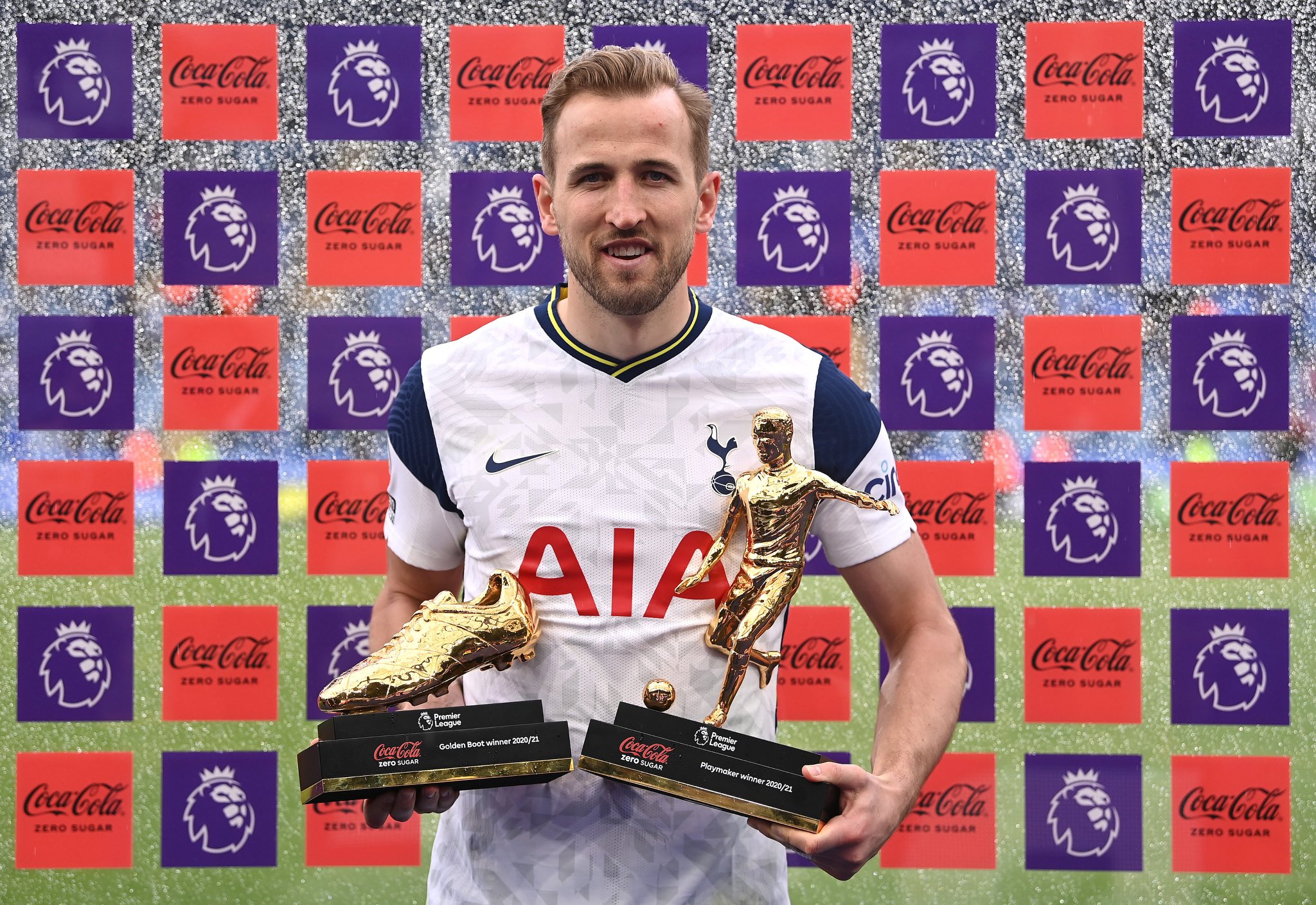 In addition to that, Tottenham Hotspur are not hard-pressed for money (unlike Spanish club Barcelona in La Liga) as the Lilywhites recorded a loss of only £68 million, but have consistently earned profits during the pre-Covid era for seven consecutive years.
This is the first year that #THFC have reported a loss since way back in 2012 – and that was only £7m. In the intervening 7 seasons, they have generated an impressive £412m of profits, averaging £59m a year. In 2018 and 2019 alone they delivered a hefty £226m. pic.twitter.com/cdMV62qeK0

— Swiss Ramble (@SwissRamble) November 27, 2020
The Lilywhites have the largest chunk of cash reserves among Premier League teams with the loan for their stadium financed on relatively low rates and backed by a government loan. Therefore, it doesn't look like they will be under any sort of financial pressure anytime soon.
Couple this with the fact that Daniel Levy is a hard-nosed negotiator and Harry Kane doesn't have much chance of securing a move away from Tottenham Hotspur for the foreseeable future at least, unless a desperate club breaks the bank for the Englishman.
THE NEED FOR (SUPER) AGENTS

One can say that given Harry Kane's apparent desire to leave for pastures new, his contract is a major stumbling block. Depending on who you would want to believe, Daniel Levy wants between £120 and £150 million for Harry Kane if any club does come calling for him.
In light of the clauses and conditions of his contract, the role of football agents such as Mino Raiola acquires significant gravity as such negotiators always discuss things on the table with the welfare of the player in mind.
Case in point, Erling Haaland in Dortmund. Mino Raiola is the Norwegian's agent and has expressed the desire of seeing Haaland become the best-paid football player in the world. 
To this effect, Raiola and Haaland's father even toured Europe to hold talks with clubs such as Barcelona, Real Madrid and Chelsea to ensure a future move to one of the top five leagues in Europe.
Closer to Kane's home, or his desired new home, Jack Grealish's contract release clause allowed him to move to Manchester City while Aston Villa got an amount they could reinvest into making a more well-rounded squad.
Despite being a British record, the 100 million pound fee was still affordable. The clause reflects good negotiations by Grealish's agent, Jonathan Barnett who is also amongst the flashiest agents in world football (he was named the most powerful sports agent by Forbes in 2019).
Therefore, having a skilled and seasoned negotiator by one's side is an important consideration one should make when putting pen to paper to any professional contract. For Kane it may be too late, but others can still learn from his mistakes.