After nearly 4 years of drama in the Manchester United camp, it looks like Paul Pogba is finally set to part ways with the Red Devils. Pogba signed a 1-year contract extension last year which expires at the end of this season. Pogba isn't going to sign any new contracts with United and the club too doesn't want him to leave as a free agent.
https://www.instagram.com/p/CPBv7OTJGrf/?utm_source=ig_web_copy_link
Paul Pogba was an important player for Manchester United last season and his departure will leave a gaping hole in Ole Gunnar Solskjaer's system. Money isn't an issue for Manchester United at the moment, but finding the right replacement is. We have seen United do a number of horrendous mistakes in the transfer market over the years and they would be hoping to improve the way they do their business.
Here are the top 5 players that Manchester United should go for in the summer transfer window as they hope to find Paul Pogba's successor.
1) EDUARDO CAMAVINGA
Ligue 1 clubs faced heavy losses due to the Covid 19 pandemic and that is why Stade de Rennes are looking to sell Camavinga to the highest bidder. Manchester United have been closely monitoring the French central midfielder and rightly so.
Camavinga won 70 out of the 111 tackles he attempted last season. His pressing game is also strong as he averaged 22.5 actions per 90. He is defensively very sound and since Manchester United conceded the highest amount of goals out of the top-4 teams last year, Camaving might be perfect for their backline.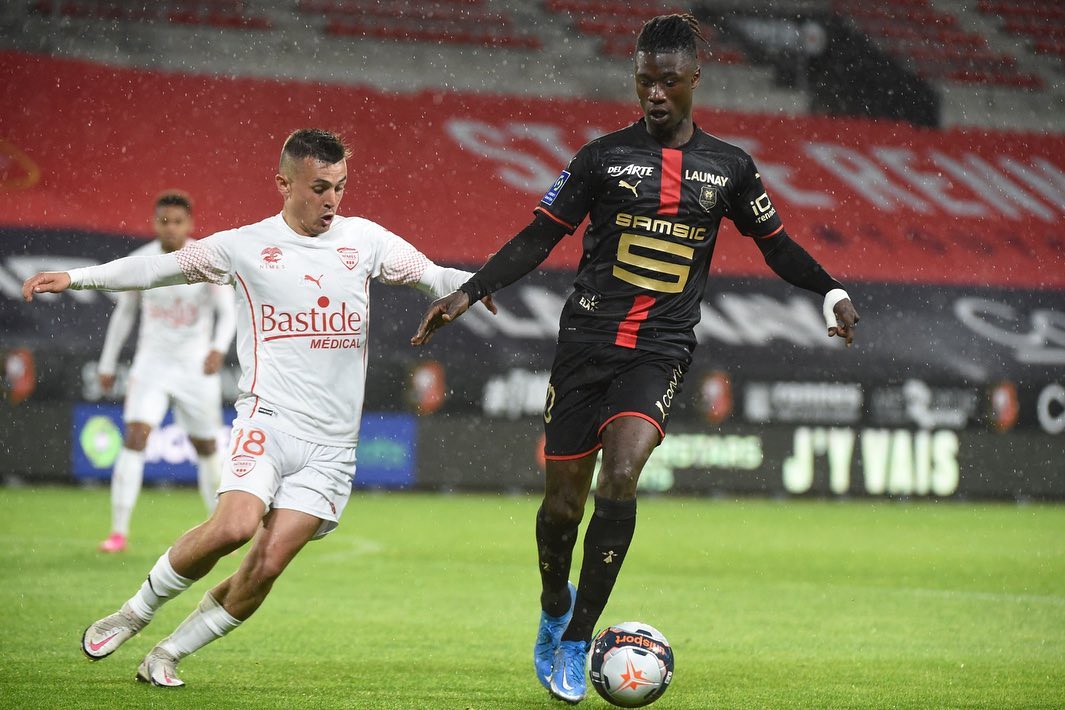 Other than his defensive ability, Camaving can be aggressive at the front foot too. He made 3.33 progressive passes in the final third per 90 and his overall passing accuracy was 89.5 %.
Camavinga is only 18 years old and has still taken Ligue 1 by the storm. If Manchester United manages to bag the young talent, they don't have to worry about his position for the next 5-10 years. Reports suggest that his transfer fee would be around €40 million and even if Rennes asks for more, Manchester United should be able to match their number.
2) DECLAN RICE
West Ham managed to finish top-6 in the Premier League and Declan Rice had a huge role in their journey. Rice was also an integral part of Southgate's England in Euro 2020 and his ability to control the central half was crucial for them throughout the tournament.
https://www.instagram.com/p/CQ4U6QRJtRQ/?utm_source=ig_web_copy_link
Declan Rice is a defensive beast since he won 53 out of the 77 tackles he attempted. England wouldn't have conceded so few goals in Euros if it weren't for Rice's defensive contributions in the middle of the pitch. Rice also created at least 2 goal-scoring chances in the final third which shows his ability on the front foot.
West Ham are still reluctant to let their young prodigy go and are asking for more than €100 million for his services. Since Manchester United recently bought Jadon Sancho, matching the asking price would be quite difficult for them. Declan Rice is perfect for what United need which is why Manchester United should negotiate and do everything they can for the player.
3) SAUL NIGUEZ
Saul was once on of the best midfielders in Spain but unfortunately for him, the last couple of years haven't been kind to the 26-year-old. A change of scenery might be perfect for Saul and that is why a lot of English clubs are in the running for his signature. Saul has always been technically gifted and coupled with his strength, he can make a brilliant box-to-box midfielder for Manchester United.
https://www.instagram.com/p/CRT0yZhJUOw/?utm_source=ig_web_copy_link
Like all the other La Liga clubs, Atletico Madrid are also nearing financial trouble and might accept a €40-50 million bid from Manchester United. The problem is that Liverpool, Chelsea and Barcelona are also interested in availing the Spaniard's services this summer and it will take United a lot of negotiating with Atletico Madrid in the coming few weeks for them to have a chance of getting Saul.
4) LEON GORETZKA
Leon Goretzka has been on top of his game for the past few seasons and has matured a lot since 2018. Although Bayern Munich would love to keep the 26-year-old for a couple more seasons, Goretzka has only one more year left in his contract and hasn't signed an extension with the Bavarians.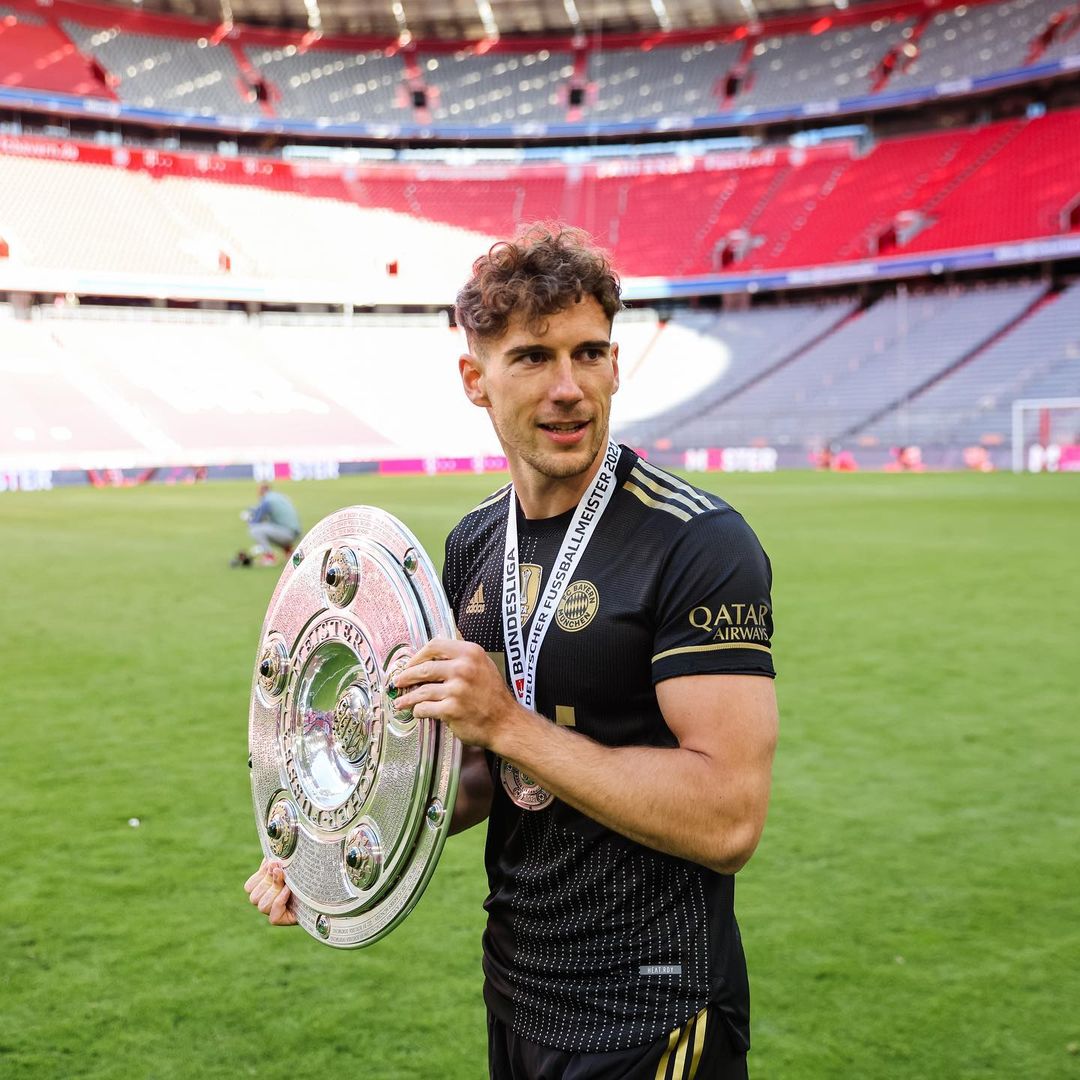 Although he is a defensive midfielder he scored 5 goals and provided 5 assists in the Bundesliga last season. Defensively he is a rock and his average of 2.57 tackles, 2.25 interceptions and 2.07 blocks per game clearly back that up.
Reports say that Bayern Munich are facing trouble matching Goretzka's wage demands which is why it is the perfect opportunity for United to swoop in and make an agreement with the player on personal terms. Bayern can't force the player to play for them which is why they will be compelled to accept any offer given by United.
5) DENIS ZAKARIA
Zakaria is a great transfer target if Manchester United are looking to get away with a bargain move this summer. Denis Zakaria has only grazed over his true potential in Borussia Monchengladbach and the 24-year-old might bloom perfectly under Ole Gunnar Solskjaer.
https://www.instagram.com/p/COGdAM1LaKK/?utm_source=ig_web_copy_link
Currently, Manchester City and Arsenal are considering to bid for the Swiss defensive midfielder but since they have more important positions to fill in, Manchester United won't face too much competition for his signature. The player is on the last year of his contract and the club too are looking to cash in on Zakaria. United can get away with a really good talent for a transfer fee of around € 20-30 million.