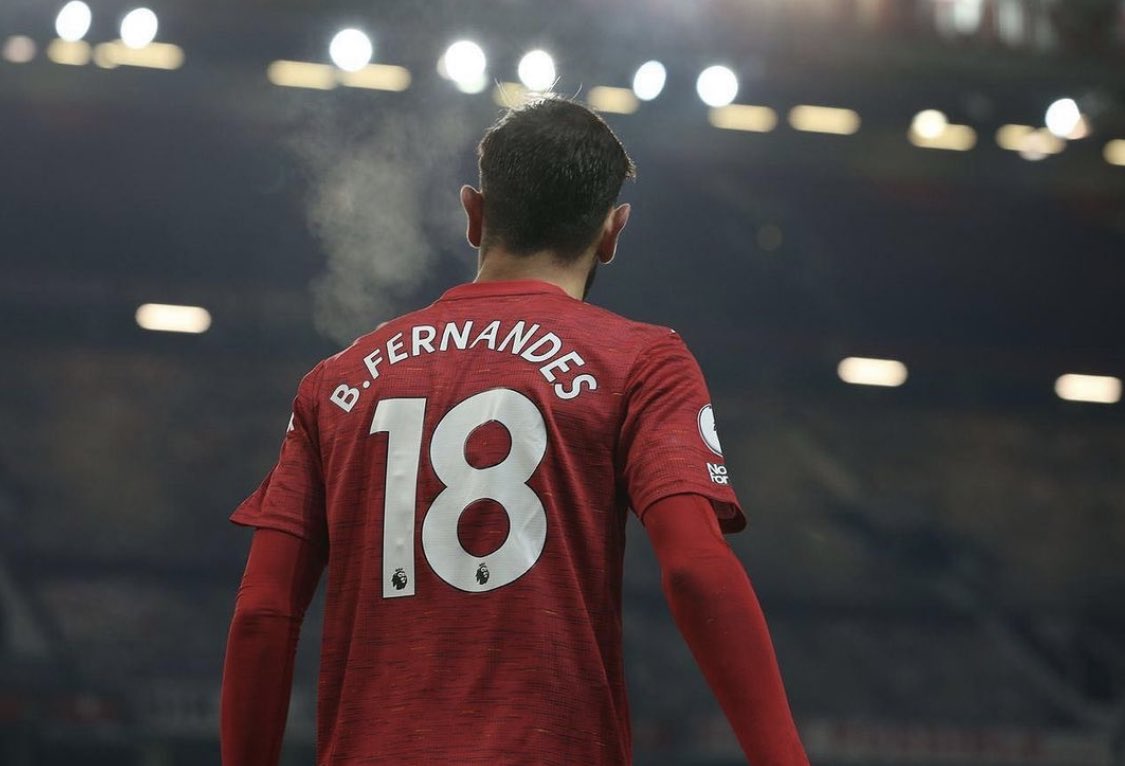 10 January Transfers Hits of All-time in the Premier League
The transfer window is one of the most important periods for football clubs all over the world. It is during this time that they sign players to improve their respective teams.
The January transfer window isn't as exciting as the one in summer, probably because it doesn't witness many high-profile signings where, most of the high-profile clubs prefer working improving their squads in the summer before the season starts, rather than signing players hastily in the winter.
Making a signing in the January transfer window can often be seen as a risky move by some. There are, however, January signings that prove to be well worth the money.
An astute signing in the middle of the season can either fuel a title challenge or help a club survive in the top flight. It might not boast a plethora of marquee signings, but the January Transfer Window has seen some really shrewd pieces of business.
That being said, here are the 10 best January Transfer Window signings ever made in the Premier League's illustrious history.
Luis Suarez was unplayable in Liverpool's title challenging season in 2013/14, netting what was then a record 31 goals in the Premier League campaign and won the Premier League Golden Boot.
The Uruguayan striker arrived from Ajax to Liverpool for £22.8 million in January 2011. Liverpool left it late to sign the Uruguayan in 2011, only securing the striker's services on deadline day.
In his first season at Anfield, he scored four goals in 13 games, but the best was yet to come.
Over the next three-and-a-half seasons, the Uruguayan scored 82 goals in 133 games to transform Liverpool and take them agonisingly close to winning their first Premier League title.
On the club level, he only won the League Cup with Liverpool, his solitary trophy in a four-year spell with the club.
Liverpool reluctantly allowed Suarez to leave for Barcelona in a deal worth £75 million and has gone down as one of the most successful strikers of the current era, as well as probably the best winter signing of all time.
2. Patrice Evra
A shrewd piece of business by Sir Alex Ferguson, where just a few days after Manchester United unearthed a gem in Nemanja Vidic, they roped in a young Patrice Evra who had impressed at Monaco.
French left-back Patrice Evra transferred from Monaco to Manchester United in January 2006 for £5.5 million. After a poor start – ignominiously removed to the bench at half-time in a Manchester derby .
As he had recalled in the Manchester Evening News: "It was really difficult. After the first 45 minutes, the manager took me off, told me to sit down, watch English football and learn."
It didn't take much time after this incident for Evra to make the left-back role his own, establishing himself as a crucial part of a sturdy United defence alongside Neville, Vidic and Ferdinand.
He captained both United and France and went on to storm five Premier League trophies and one Champions League title in the space of eight years, before leaving for Juventus in the summer of 2014.
3. Nemanja Vidic
It took some time for Serbian centre-back Nemanja Vidic to settle after joining from Spartak Moscow in 2006 for £7.5 million but he eventually formed one of Europe's best defensive partnerships with Rio Ferdinand.
"Good defenders win you things. … This lad is really natural and athletic. You need good defenders and that is exactly what this lad is," Ferguson told MUTV, as reported by the BBC.
His imposing presence coupled with his chivalrous tackles in various 50-50 situations earned him a reputation as one of the bravest defenders in the Premier League.
He went on to win five Premier League titles, and three League Cups, as well as the 2008 Champions League and 2008 FIFA Club World Cup, and earned several individual accolades before quitting the club in 2014, followed by a season with Inter.
For all that he has achieved, Nemanja Vidic is rightly classified as modern-day legend at Manchester United and one of the best January transfers ever made.
4. Virgil van Dijk
It's only been three years, but Liverpool's Ballon d'Or finalist has already touched the sky. Van Dijk has helped transform Liverpool entirely into the title winners and favourites they are today.
Following his £75 million move to Anfield in early 2018, the centre-back has guided the Reds to Champions League glory in 2019 before inspiring them to a first ever Premier League title last term.
The Reds have made bountiful use of the winter window – Philippe Coutinho, Daniel Sturridge, Maxi Rodriguez, Javier Mascherano, Daniel Agger, but Van Dijk remains the best investment of the lot.
It may still be too early to call Virgil van Dijk the best January signing of the Premier League era, but Liverpool fans will nonetheless be praying for more of the same from him as time goes on once he returns to full fitness.
Manchester United may have splashed out an initial £47 million to bring Bruno Fernandes to Old Trafford from Sporting Lisbon during the last January window, but nearly a year on and he's proved to be worth every penny.
Fernandes had to do some convincing, but eventually all the doubters are slowly realizing how befitting Bruno Fernandes is for the title of one of the best January signings ever and the most transformative arrival of the post-Sir Alex Ferguson era.
Such was the impact that Fernandes had at United in his first half a season at the club, with a stunning eight goals and seven assists in just 14 appearances, it's fair to say that the Red Devils would not have secured their top-four spot last term without him.
The Portuguese Conundrum! Who gets your VOTE?#Cristiano #brunofernandes #Manutd pic.twitter.com/uKWziQHVZ0

— FootTheBall (@FootTheBall) January 23, 2021
After making his debut in February, in a Covid-hit year, the recruit from Sporting Lisbon has been the Premier League Player of 2020 having turned United from an unlikeable rabble into title contenders.
This season, and Fernandes' goals and assists for United have continued to flourish, with the Red Devils arguably relying on the Portugal international a tad too much. As the second half of the season unfolds, again he will be key to where United finish come the end of the campaign.
6. Nemanja Matic
Nemanja Matic shouldn't have been sold by Chelsea in the first place. The midfielder was sold to Benfica in 2011 for £4.5m, before Chelsea realised their mistake and brought him back to west London for a fee of £21 million.
From 2014 until 2017, Matic became an important cog in the wheel of Chelsea's well-oiled juggernaut, winning two Premier League trophies and the EFL Cup during his time at Stamford Bridge.
"He has grown as a player in Portugal and has become a fantastic all-round midfielder," the then Chelsea manager Jose Mourinho told the BBC.
Matic immediately brought calmness and authority to the centre of Chelsea's midfield,with his consistency being crucial to the club's pursuit of the Premier League title.
However, Chelsea surprised everyone by repeating their mistake from the past, shipping him off to rivals Manchester United and replacing him with Tiemoue Bakayoko.
Selling him definitely doesn't make the list of the best decisions Chelsea have ever made, but bringing him back in 2014 was great move by the defending champions.
7. Pierre-Emerick Aubameyang
What a brilliant signing this has turned out to be.
The Gabon international needed absolutely no time to adjust to the Premier League following his £56m move from Borussia Dortmund in 2017 and he is unquestionably one of the most lethal strikers in the division.
Aubameyang has already scored 59 Premier League goals in 102 games for the Gunners and he picked up the Golden Boot, albeit shared with Mohamed Salah and Sadio Mane, in his first full season at the Emirates.
If Unai Emery did anything right, it was to sign the prolific striker.
8. Branislav Ivanovic
While the Blues have historically struggled to add another attacking dimension to their squad mid-season, they have fared much better with defensive reinforcements.
Ivanovic is widely considered as the best right-back of the previous decade in the Premier League and very few would argue with that. The Serbian spent nine years at Stamford Bridge with Chelsea, making 270 appearances and scoring a mouth-watering 22 goals, while also winning ten trophies in the process.
He has since returned to the Premier League after moving from Zenit to West Brom at the start of the season.
9. Riyad Mahrez
Landed for £400,000 from Le Havre in 2014, the Algerian was priceless at the King Power.
His skilful, direct dribbling, and his connection with Jamie Vardy saw the Foxes win the Premier League title in the 2015/16 season, while he won the PFA Players' Player of the Year award in that campaign.
He's since been named African footballer of the year, finished seventh in the battle for the Ballon d'Or, and also won a domestic treble with Manchester City.
10. Aymeric Laporte
The Frenchman signed for a club-record £57m from Athletic Bilbao in 2018 and it has turned out to be a brilliant piece of business.
Laporte has been an imperious figure for City under Pep Guardiola, playing an instrumental role in their treble-winning season in 2018/19.
Injuries and Covid this season have hampered his progress, but he is still one of the influential players of the Premier League era to be signed in the January transfer window winning two titles at the club and multiple other domestic accolades.