Since the Euro 2020 schedule was remade by UEFA, taking into account the conditions of Coronavirus, there have been criticisms from across the globe as the new fixtures were played across 11 cities in 11 countries, similar to a plan cultivated by former UEFA president Michel Platini nine years ago.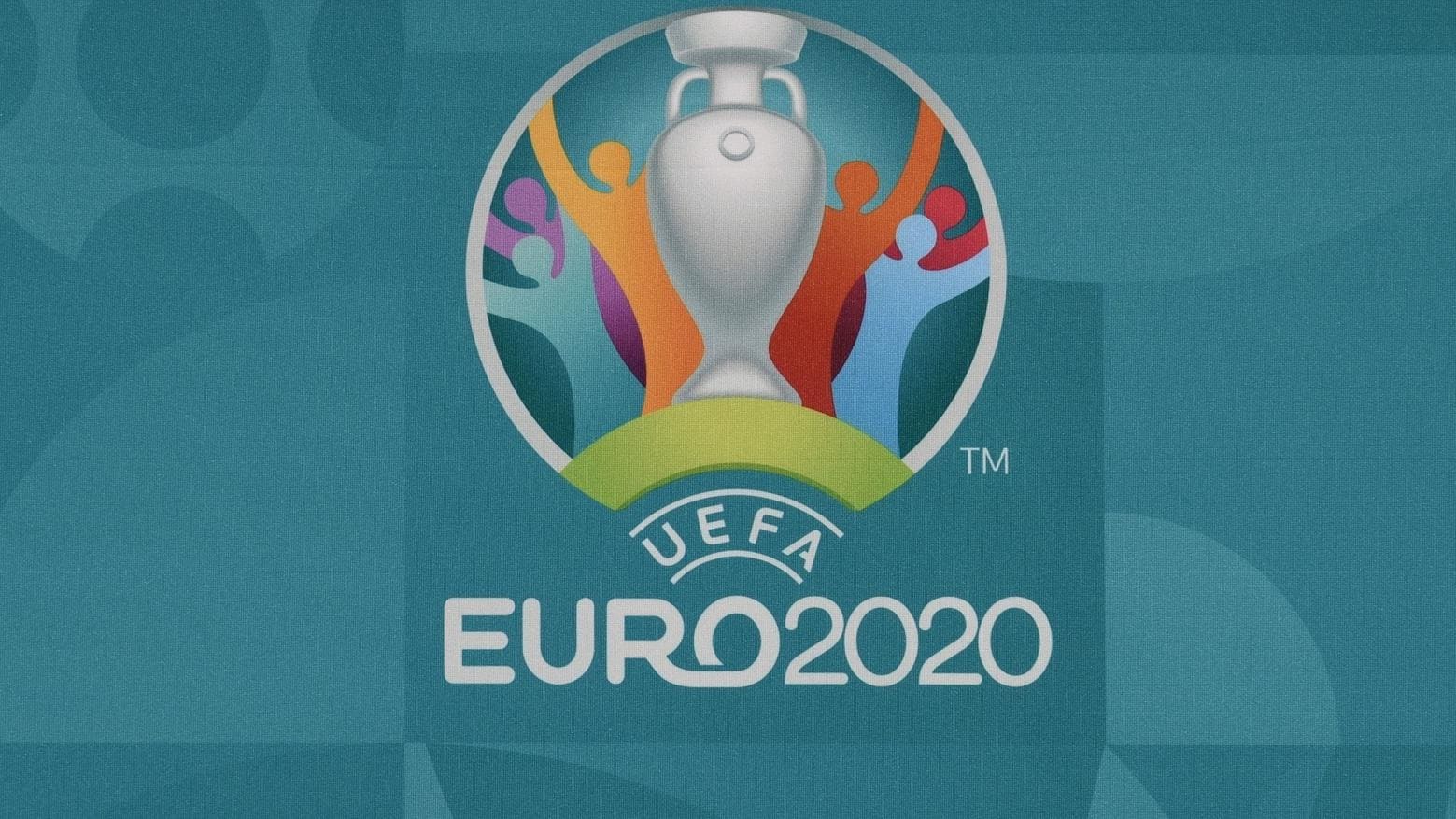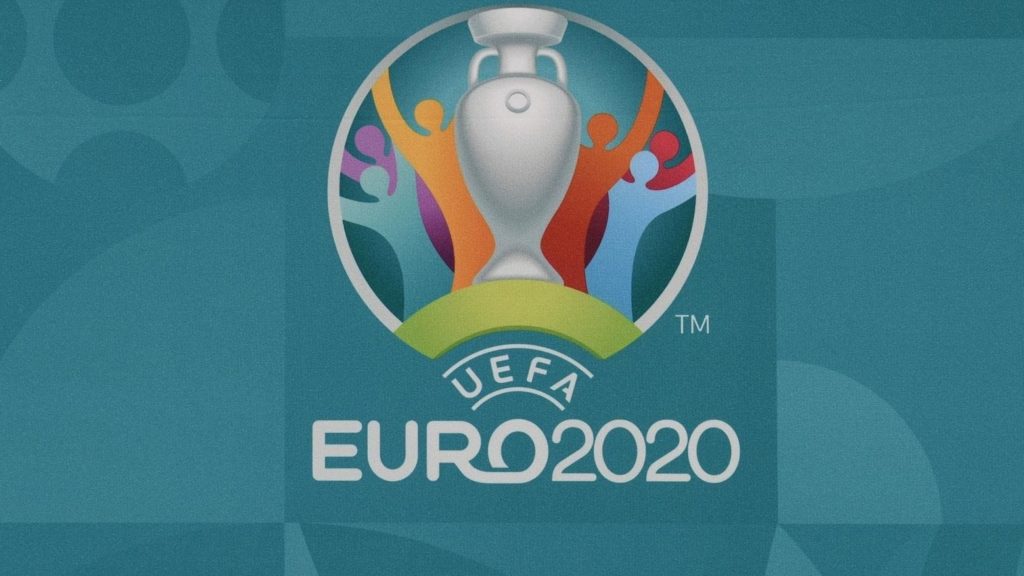 (Image Courtesy: UEFA / Website)
All the semi-finalists, England, Italy, Spain, and Denmark played all of their group stage games in their home turfs, while others had to travel thousands of kilometres across the continent to play their games.
For example, Wales and Switzerland had a near 4,000-kilometre trip from Azerbaijan capital Baku to Rome, and this had affected them negatively in the Round of 16 and Quarterfinals, respectively. Although, Switzerland pushed Spain until the penalty shootout but were not able to win the psychological battle in the end.
ADVANTAGE ENGLAND
When England take the field on Sunday against Italy in the final of Euro 2020, they would have played six out of their seven games at their home ground, Wembley.
It could have been five out of seven if they did not finish at the top of their group, but with them securing the first spot in Group D, they had their crunch Round of 16 fixture against Germany at home, which had helped them tremendously in terms of mental support from the fans in the stands.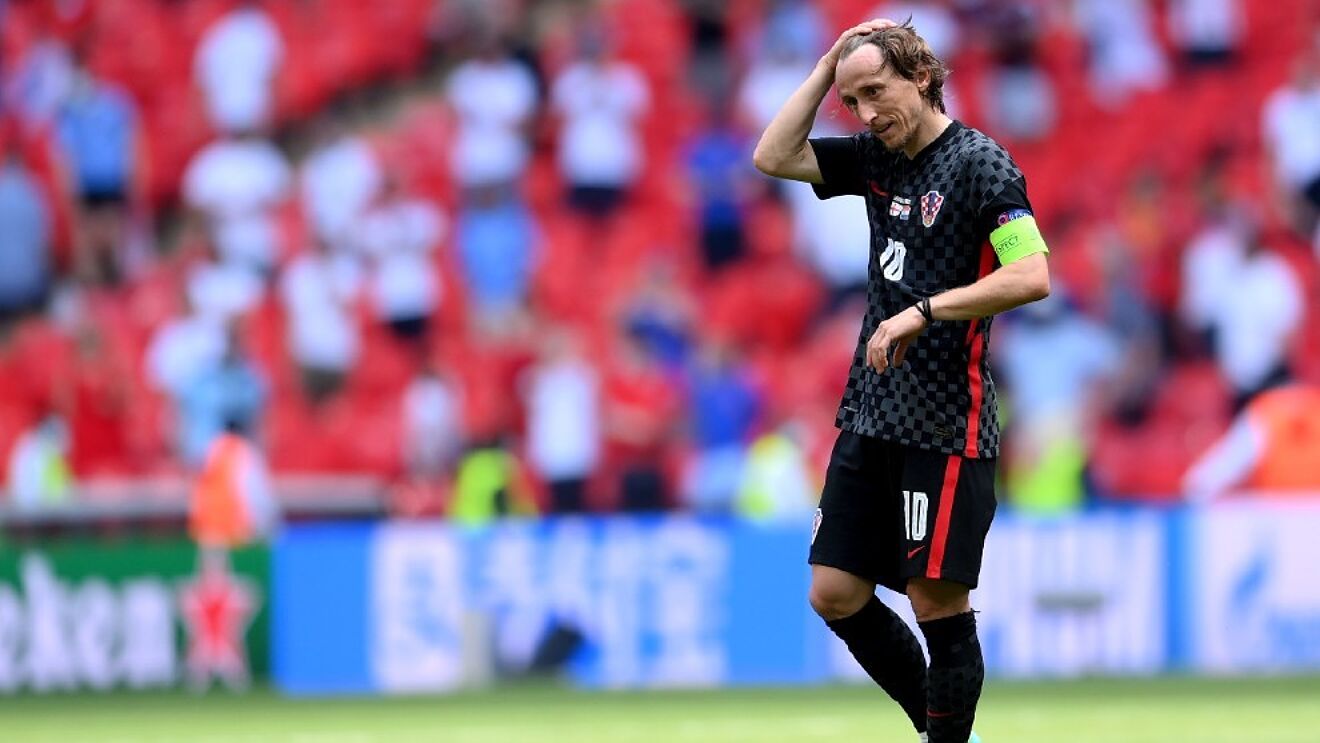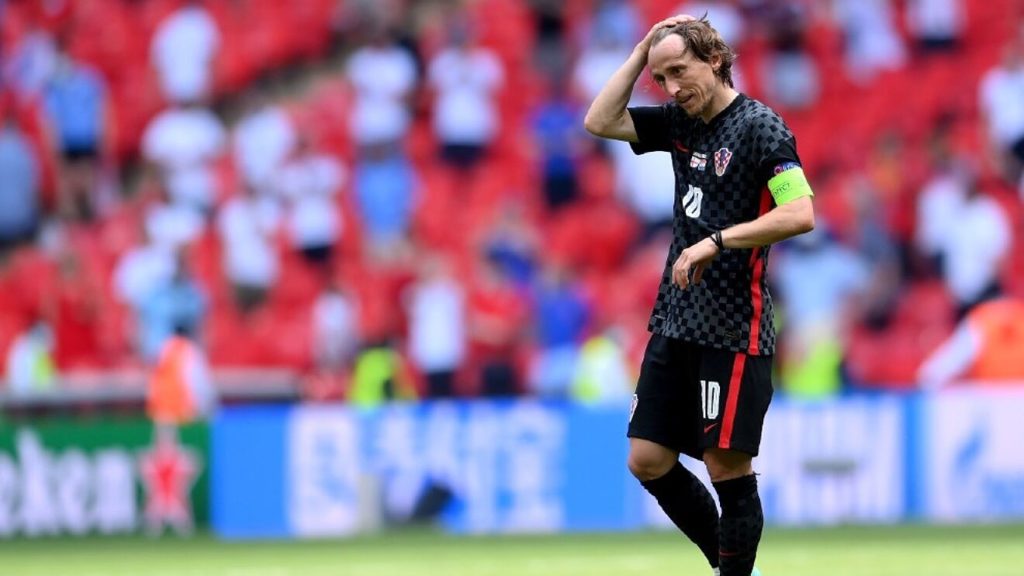 Croatia captain Luka Modric spoke out before the tournament itself. (Image Courtesy: Marca / Website)
And this home advantage for England has been called out by many opposition players and pundits from the beginning of the tournament. Croatia captain Luka Modric had claimed at the beginning of the tournament itself that England had an advantage over Croatia in their opening game of the tournament.
When asked by BBC about the same, he said, "I think so, yes. Everyone would say teams at home with a crowd, that there is a slight advantage."
"It's a shame there won't be a lot of Croatia supporters because we always feel their presence when they are there. But it is how it is. We need to focus on the pitch and don't get bothered about the environment."
Before the semi-final between England and Denmark, Craig Burley, a Scottish pundit with ESPN had heavily criticised the scheduling by UEFA and said,
"If you get to the final — which I think England will, even though Denmark are the best team still in there — you are going to play six out of seven games at Wembley, what the hell is that all about from UEFA? You've played four games at Wembley already."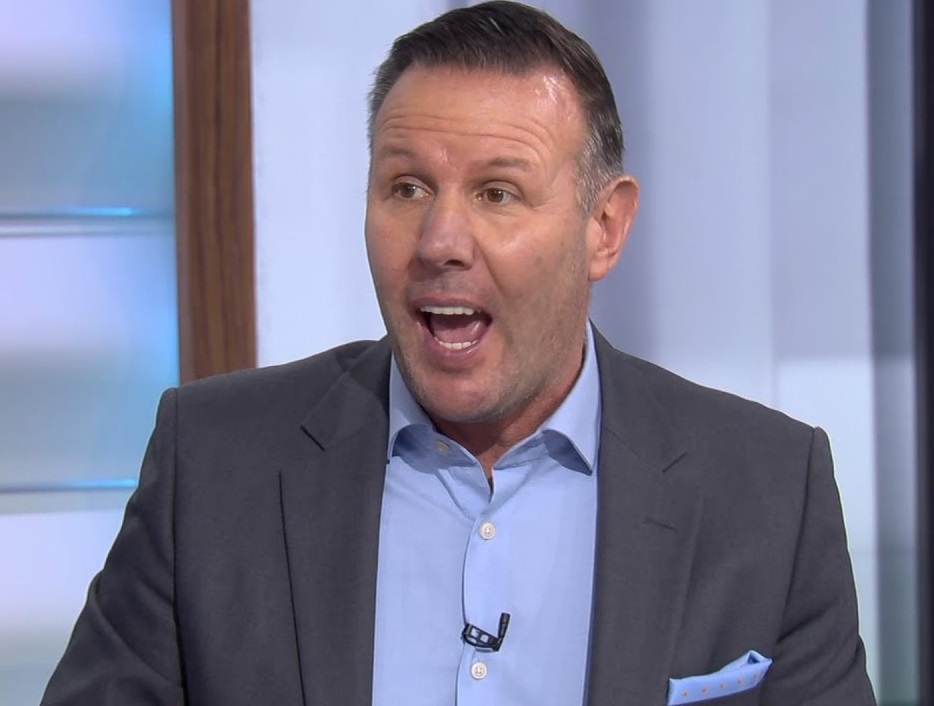 Pundit Craig Burley lashed out heavily at UEFA regarding the scheduling of the tournament. (Image Courtesy: ESPN / Website)
"If you are an elite country, which England supposedly are, you can't have them playing six out of the seven games in front of their own fans. So UEFA have made a complete hash of it."
He continued, "I've got no problem with England, in the tournament I played in, playing their games at Wembley as they were hosting the whole tournament. But we've just seen Belgium go out after travelling all over. We've seen other countries suffer the same."
"There has to be an element of fairness to this. Not playing six out of the seven games, if you get to the final, at Wembley when you're not hosting the tournament. It's not on."
And before the final, captain of the Azzurri, Giorgio Chiellini claimed that the Three Lions have had an easier route to the final as they played five of their six previous games at Wembley.
Chiellini 🇮🇹 feels playing 6 out 7 games on home turf have played a big part in England's journey to the Final. #EURO2020 pic.twitter.com/0l9ID1HyBa

— RouteOneFootball (@Route1futbol) July 10, 2021
In what can be seen as playing mind games, the Juventus defender said, "They might not be easy on the eye, but they are hard to beat."
"They reached the semi-final At The World Cup, Plus It Was Predictable England Would Be In The Final Of The Euros, As They Played Six Out Of Seven Games On Home Turf."
But England manager Gareth Southgate has quashed all allegations and criticisms regarding his side having an undue home advantage over every other side in the tournament in the pre-match press conference.
Speaking to the media, he argued that everyone knew the situation prior to the tournament even began.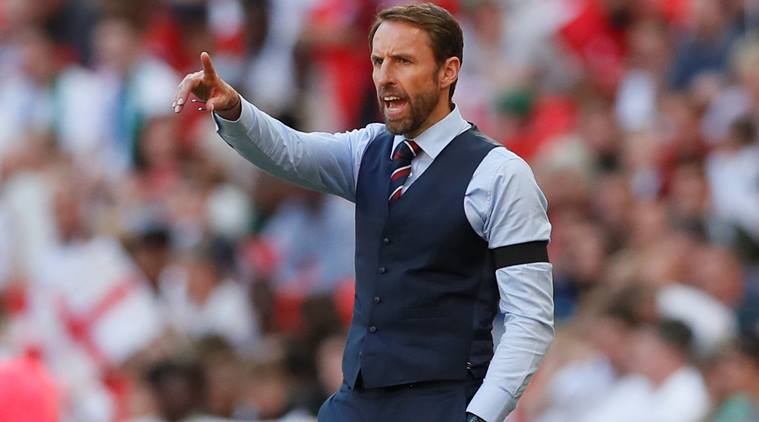 Gareth Southgate, manager of England. (Image Courtesy: BBC / Website)
"Whoever hosts has an advantage so effectively we've ended up being one of the hosts. There have been a number of hosts in this tournament, and Italy, Denmark, Spain have all benefited from that as well."
"We had to make sure we won our group so we had that extra game at Wembley that came available, so we've done the bits we've needed to give ourselves the best possible chance."
Yes, England have had a home advantage over the other nations by playing at home. Yes, they have been helped by the fact that they had their fans cheering for them every second.
But Southgate and his men worked hard to reach the final, that too unbeaten and securing five clean sheets in the process. It is not their fault at all that UEFA had made the schedule in the way that it is.
And England have used it in their favour. And that is what football is about, shift a game or an entire tournament in one's favour.