Tournaments such as the Euros or its bigger brother, the World Cup, are opportunities for players to showcase their talent to the wider public which can include clubs, scouts or millions of fans alike, irrespective of any barrier such as language or nation.
The teams which go on to play the final will feature in seven games, and while it may be only seven, it is enough for those who have the urge to showcase themselves and get a prized move in the summer, which has the potential to change their lives completely.
We, at FootTheBall, are here to tell you about such players that teams should "Buy Before They Boom". These are the players that are primed for a breakout with glittering performances in the Euro, which is sure to rocket their valuation through the roof. One such player is Enis Bardhi.
WHO IS ENIS BARDHI?
Enis Bardhi is a 25-year-old attacker who plays for Levante UD in the Spanish La Liga. He started off at FC Shkupi at a very young age before moving to the Swedish second division club Prespa Brilik in 2013. After ten appearances and 5 goals for the club, he moved to Hungarian club Upjest a year later, in 2014.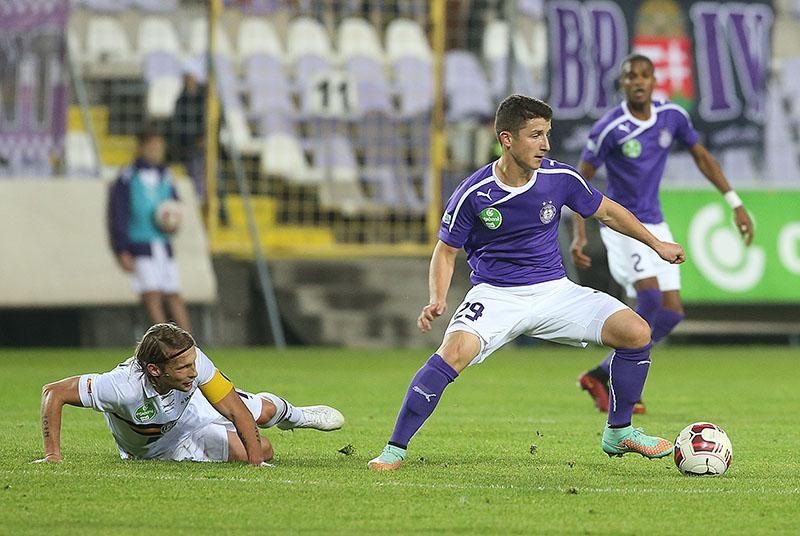 Enis Bardhi, during his days at Ujpest in Hungary. (Image Courtesy: Macedonia Football  / Twitter)
In the three years in Hungary, Bardhi made 97 appearances for Ujpest and scored 22 goals for the club before earning a transfer to Levante in the summer of 2017, for a reported €1.5 million.
In the 2020-21 season, Bardhi finished with only one goal and two assists in the league, which is predominantly less for a winger but his game time was severely reduced due to injuries, as he featured only in 18.7 matches worth of minutes in the whole league season.
PLAYER ANALYSIS
Bardhi primarily plays as the left-sided midfielder for Paco Lopez's predominant 4-4-2 but whenever the system changes into a defence of three or five, the North Macedonian starts as one of the attacking midfielders.
One from the new age world of inside forwards, Bardhi is encouraged to attack at the box regularly but his one goal in the league comes from an xG of 2.9, which indicates his underperformance in the games that he has played and these numbers are very less when compared to the enormous talent he possesses.
However, Bardhi's best ability is his set-piece prowess that can only be matched by Lionel Messi in the league. Of the nine goals that he scored for Levante in his debut season, 2017-2018, five of them were from free-kicks, a record only bettered by the Barcelona superstar who had scored six.
He is also quite adept at passing the ball and also carrying it when required, given his priority to stay up the pitch, and has formed a lovely relationship with his left-backs Carlos Clerc and Tono as they provide the width on the wings, providing Bardhi with the freedom to cut inside and have a shot with his right foot.
Key player: Enis Bardhi

Versatile midfielder with 100+ games in La Liga, creative player with a brilliant shot. Needs to be good to maximize his team's chances. pic.twitter.com/iWLZjFQ0Ar

— Marcus Bring (@MarcusBr22) June 7, 2021
As well as technical quality, Bardhi showed grit to his game. His willingness to work hard defensively and put his foot into tackles belies his slight frame and had contributed to a move into the top leagues of Europe just at the age of 21.
One caveat that can be improved could be his decision-making and his inconsistent defensive work. At times, he tries to find the glory pass rather than the easy one, which leads to his team potentially not having taken a lead. Also, this decision-making leads to him suddenly not tracking back and not helping his teammates when out of possession which portrays his inconsistent defensive work.
BOOMING FACTOR
La Liga has often being a good market for prospective buyers to buy wingers or attacking midfielders who are fast and supremely skilled and those who are in or about to reach their prime. Wingers who are also capable of defending while out of possession are luxurious items in some markets and Euro 2020 could be the time to make a good impression for Bardhi if he wishes to make a move.
If the North Macedonian can try and get back into his groove and perform at the Euros, it might be enough to convince prospective buyers to splash the cash for the 25-year-old.
Along with his ability to find defence-splitting passes from difficult positions, his set-piece prowess and him being the primary free-kick taker can be the path for his explosion at the European Championship.
PREDICTION FOR EUROS
Although he had an underwhelming season with Levante, Enis Bardhi will be a guaranteed starter at the Euros for North Macedonia. The Rivosi have a lot of talented midfielders and wingers in their 26-man squad for the Euros, but Bardhi's time at the highest level of European football might be enough for him to start in the first game against Austria on Sunday.
North Macedonia's manager Igor Angelovski predominantly plays a five-man defence along with two attacking midfielders behind his two strikers, and Bardhi mostly plays as the attacking midfielder but at times doubles up as the support striker behind their talisman Goran Pandev.
A competent performance at the Euros combined with the flashes in the league for the Granotes could very well be a message for clubs looking for players who can make it work in any kind of system or league.
IDEAL LANDING SPOT
Due to Levante finishing 14th in La Liga, Bardhi will not play any kind of European for the fourth consecutive since joining the Spanish side. Reports had emerged in the summer of 2018 that Serie A's Inter Milan and French giants Paris Saint-Germain had enquired about the North Macedonian but that was that as there was no further news regarding the interest.
And in 2020, Premier League club Arsenal were heavily interested in bringing Bardhi as news emerged that manager Mikel Arteta was a huge admirer of the Levante star and believed he could take him to the next level if he was to come to Arsenal.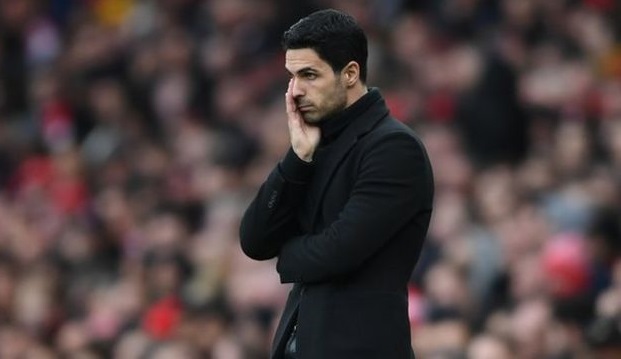 Mikel Arteta is known to be a big admirer of Bardhi. (Image Courtesy: BBC / Website)
Nothing came out of it though as Arsenal failed to sign Bardhi and he remained at Levante for the 2020-21 season.
Arsenal might just be the ideal home for Bardhi as there have many examples of players who thrive on running at defenders and having a shot by cutting inside onto the right foot from the left flank and shooting at the goal.
Also with Willian looking likely to leave, Aubameyang just being a makeshift left-winger and Smith Rowe just starting to replace the void left by Mesut Ozil in that attacking midfielder role, Bardhi could be the best choice for Arteta as he can play in both the positions without any hesitations.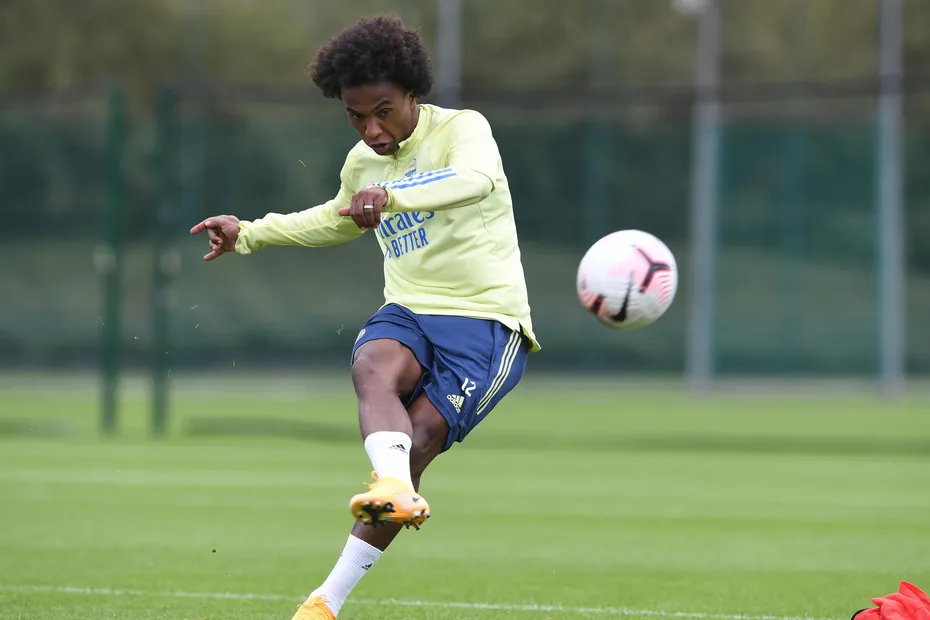 Willian's departure might open up that left-wing for Enis Bardhi at Arsenal. (Image Courtesy: Premier League / Website)
Arsenal too, cannot provide European football but the club's name and stature might be enough for Bardhi to move if the right offer arrived. And this right offer will only arrive if he has a great and productive Euros.