International football is always a great platform for players to show what they got. Around 2 billion people around the world watched Euro 2016 live on television. Nearly all the countries have European football fanatics and hence it is a massive platform for the players to shine. Think about it, Renato Sanches was 19 when he played in the Euro 2016, but his performance for Portugal made his name popular across the globe. Not a lot of people knew who Mario Gotze was until he scored the World Cup-winning goal against Argentina in 2014.
Right after major international tournaments like the Euros and Copa America, top European clubs try and snatch young players who performed really well. We bring to you young footballers playing in Euro 2020 who are most likely to boom in the competition and the player featured here is Xaver Schlager.
WHO IS XAVER SCHLAGER
Xaver Schlager is the central defensive midfielder from Austria, everybody is talking about. The 23-year-old is currently playing in the Bundesliga for VFL Wolfsburg.
Like all Austrian prodigies in recent years, Xaver spent some part of his formative years at RB Salzburg. The Austrian bred midfielder impressed everyone during his time in Salzburg in 2018 as he was part of the squad that led the club to their most successful campaign in Europe when for the first time in the history of the club, RB Salzburg reached the semi finals of the Europa League. Although they couldn't go all the way and win, it did wonders for Xaver Schlager's career.
OFFICIAL: Xaver #Schlager is leaving our club and is heading to the German Bundesliga. The 21-year-old has signed a four-year contract with @VfLWolfsburg_EN. Thank you, Xaver, for ten amazing years at the Red Bulls and all the very best for your future! #MadeinSalzburg pic.twitter.com/aSAGGTCpJS

— FC Red Bull Salzburg EN (@FCRBS_en) June 26, 2019
VFL Wolfsburg were in a miserable condition since the 2016/17 season when they got close to relegation. Ever since then Wolfsburg has been trying to build a young squad from scratch and hence they were able to bag Xaver Schlager off of RB Salzburg in 2019. Since moving to Germany, he has been a first-team regular for Wolfsburg because of his consistent performances as the backbone of the squad.
Xaver Schlager has been a part of the Austrian national team setup since 2013. He progressed through all the youth teams and when he was 19, he played for Austria's U21 squad in the UEFA U21 Championship. Finally, at the age of 20 in 2018 he appeared in the senior team for Austria. Xaver Schlager has played the Qatar 2022 qualifiers, international friendlies, Euro 2020 qualifiers and was also a regular starter for Austria throughout the UEFA Nations League last year. It is safe to say that he has established himself as a starter for Austria ahead of the Euros.
PLAYER ANALYSIS
Here is some trivia for you, at youth level, Xaver Schlager was a goalkeeper, not a good one though. Who would have thought in a few years he will turn out to become one of the most complete midfielders in the Bundesliga.
Xaver Schlager, RB Salzburg 18-19.

You have our attention, young squire. pic.twitter.com/509LVc2KbL

— StatsBomb (@StatsBomb) January 16, 2019
As we all know RB Salzburg players are often transferred to their partner club, RB Leipzig after their young talents have grown enough to make the step up. But Xaver Schlager was an exception as he moved to another Bundesliga team. The coach who bought Schlager for VFL Wolfsburg was Oliver Gassner, who is also an Austrian. Like Xaver Schlager, Oliver Gassner is also an Austrian-bred player who has played in the Bundesliga. He knows how young players from Austria play and hence decided to take young Schlager under his wing and since then Xaver Schlager has grown as a player by many folds.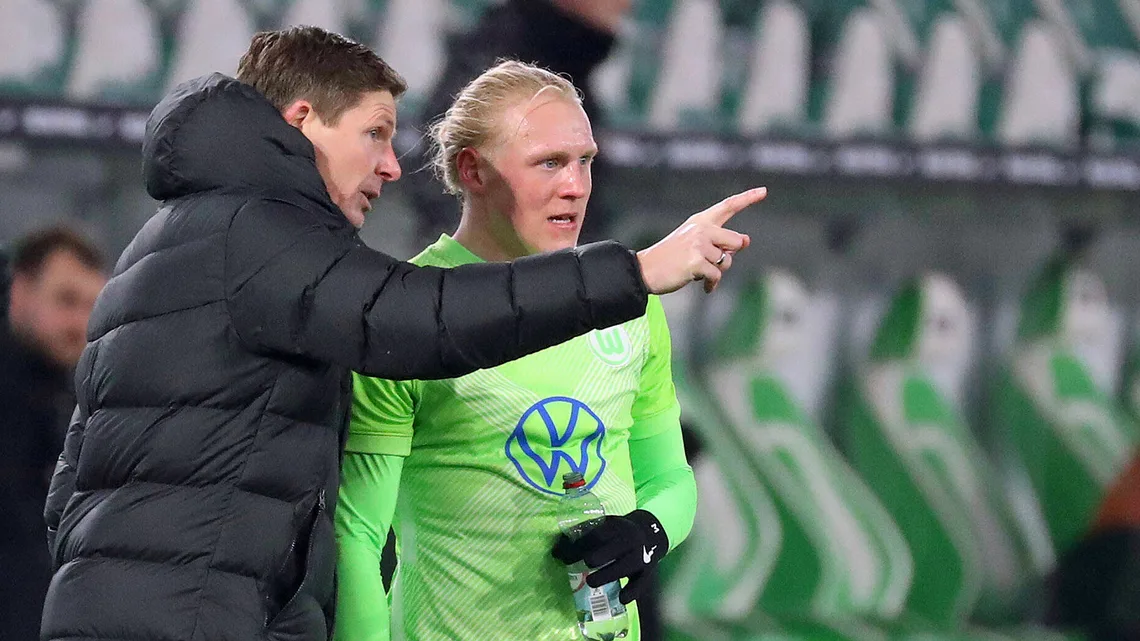 Schlager had a different role in RB Salzburg than what he is doing right now in the Bundesliga. Back in Austria, Schlager was used as a central midfielder because of his ability to contribute in the build-up. But what Marc Rose didn't realise was the youngster can do a lot more damage as the defensive midfielder.
In Wolfsburg, Xaver worked on his defensive ability. He knew if he wanted to be a first-team regular he would have to be as versatile as he can be. Although he isn't that tall and physically fit for the position, he worked hard on his skill and now is one of the best box-to-box midfielders in the Bundesliga. Statistically, he makes at least 4-5 interceptions and tackles in a game and also is great at marking the opposition's attacking midfielders.
Although he isn't the fastest over long distances, he is an explosive player hence he is able to catch up with the pacey forwards easily. He has solid defensive capabilities and takes the responsibility of chasing whoever is acting as a threat to their defence.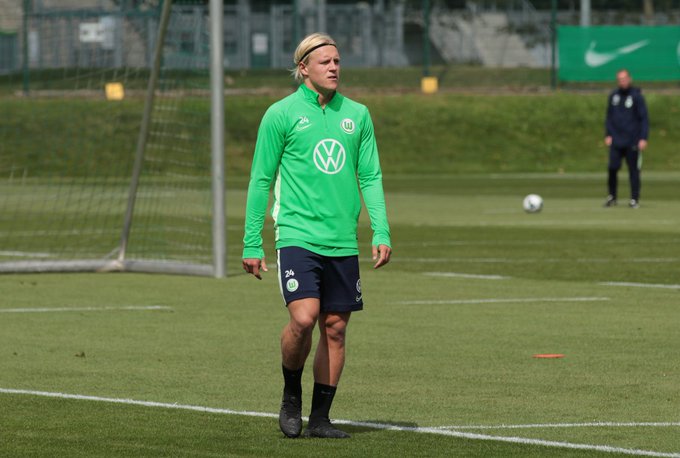 Apart from his defending, his main and the most valuable asset has got to be his passing. His game IQ is very high for someone still developing. His spatial awareness is very good, allowing him to find his teammates faster. He is also the one who commences the counterattack by playing long through balls. He is great at finding space and choosing the right people to pass the ball to.
Schlager scans the field and analyses who can do the most damage before passing the ball to someone. To back him up, in his last season, statistically, he at least creates one good goal scoring chance every 90 minutes, he has a passing accuracy of about 77% and although he doesn't have a 5-star skill set, he is alright with the ball on his feet as he has a dribble success ratio of 79%.
BOOM FACTOR
The players who make it big in football always do something that makes them memorable. No matter how well they play, or how strong their basics are, the fans won't yell your name at the top of their lungs unless you do something out of the ordinary. Xaver Schlager is well poised to have some moments like this in Euro 2020.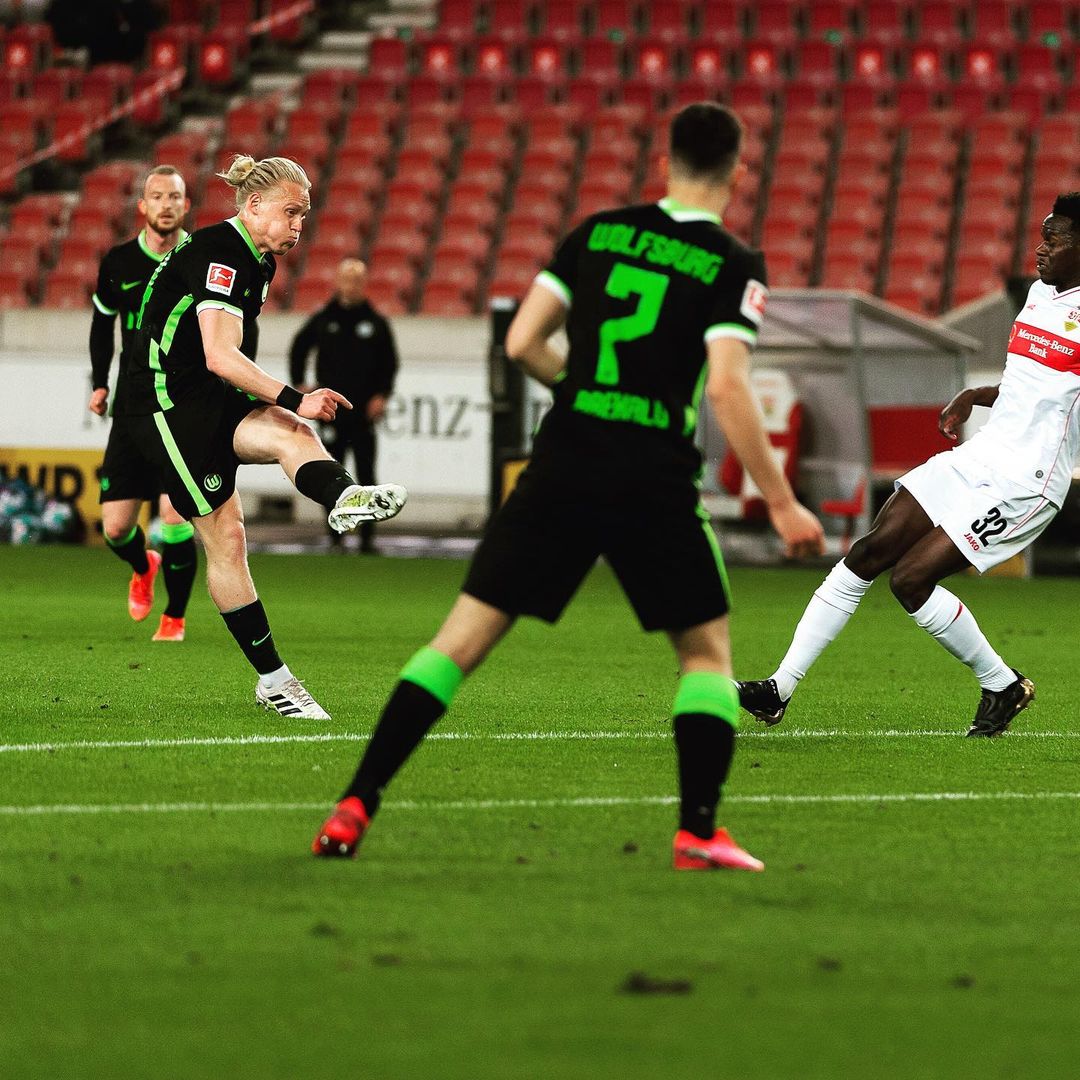 The Austrian does extremely well under pressure. Since he has played in the Bundesliga, he has the habit of playing against intensive pressing. German clubs keep a really high press and since he has been playing that kind of football since his teenage years, he knows how to make quick decisions and find passes that will actually make a difference. We feel we'll see a few passes completely out of the blue that will shake the opposing defence and give the opportunity for the attacking players to form a simple link-up play. We bet the fans will appreciate aggressive passes from him and that is what will be his boom factor in the Euros.
PREDICTION FOR EUROS
Franco Foda has been the coach of Austria since 2017 and plays his side in a 4-2-3-1 formation. So we are likely to see a partnership between Xaver Schlager and David Alaba in the central midfield. He has been playing the international friendlies ahead of Euros and has been decent, so he is bound to start for Austria.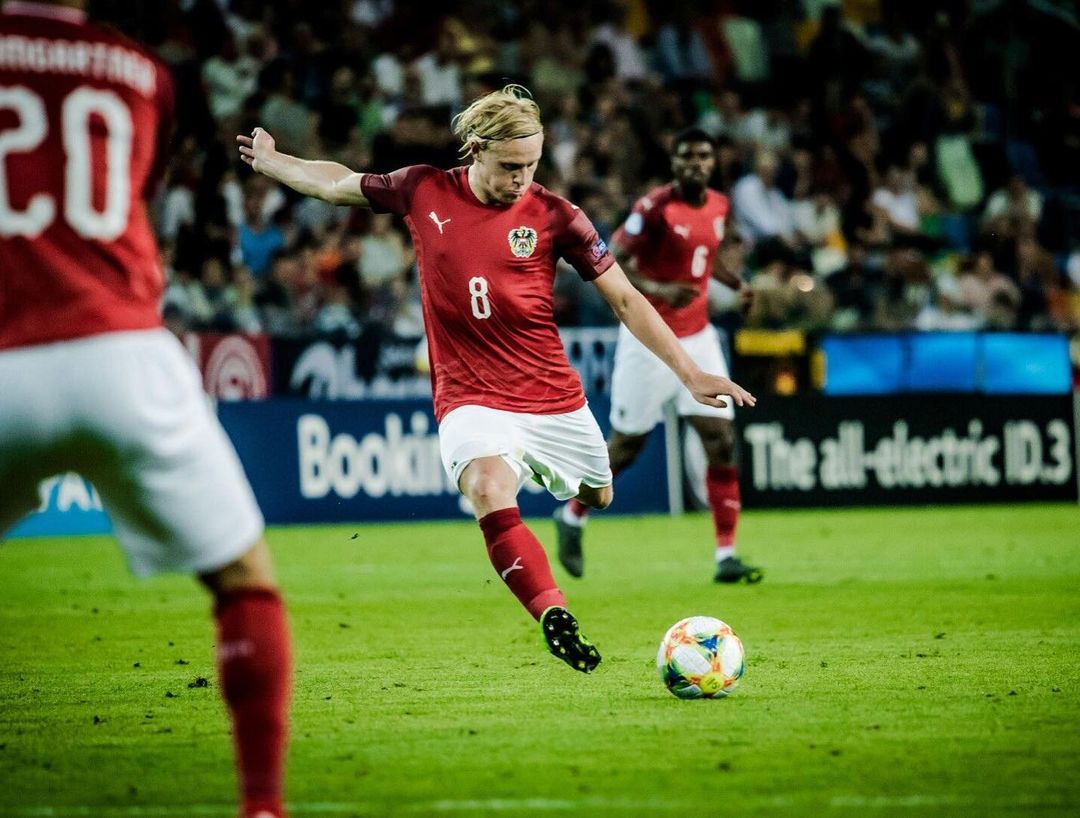 Schlager's duties will be to win the ball in midfield and push the ball ahead for a counter. He will probably be looking to give through balls to Sabitzer and Lazaro on the flanks. Austria's defence is not that strong and hence they'll be needing their defensive midfielders to up their game and work harder. Austria is comparatively in an easy group so they shouldn't have a lot of problems passing through the group stages. They are playing their opening game against North Macedonia and we'll get to see Xaver Schlager in action for the first time at Euro 2020.
IDEAL LANDING SPOT
Xaver Schlager had a solid season as Wolfsburg finished 4th qualifying for the Champions League for the first time since the 2014/15 season. As of now, no clubs have made a bid on him but a lot of clubs have been closely monitoring him. We are sure if Xaver Schlager does well in Euro 2020, a bid will be flying in for the young Austrian.
🇦🇹 Xaver Schlager
🇩🇪 Maxi Arnold

Oliver Glasner: "One of the Top 3 midfield duos in the Bundesliga!"

Agree? 🤔 pic.twitter.com/6T81djgldX

— Bundesliga English (@Bundesliga_EN) January 28, 2021
Back in 2019, Xaver stated that he has been a fan of Arsenal since he was a kid so he might join the Premier League club hoping to bring some stability to the Gunners. Honestly, Arsenal need all the help they can get and if this young lad is willing to join them, they should welcome him with open arms.
Mohamed Elneny and Xhaka are close to hitting 30, which means Arsenal needs to start thinking about the future. A versatile player like Schlager can amplify their progress and maybe in the next season at least they will get close to a champions league spot.