Slovakia will be making their second appearance at the finals of the European Championships, but their progress in the tournament will highly depend on their star players like Marek Hamsik, Milan Skriniar and especially Stanislav Lobotka.
Hamsik has enjoyed the peak of his career years ago and currently plays at IFK Goteborg in Sweden. Skriniar has found his feet at Inter Milan becoming one of the highest-rated defenders in the world, but Stanislav Lobotka is having an underwhelming career when compared to his ability and is yet to fulfil his potential that once made him a wanted guy in football.
Napoli's 25-year old holding midfielder will showcase his talent at Euro 2020 with his national side Slovakia. The Falcons managed back-to-back qualification for the Euros after defeating Northern Ireland 2-1 after extra time in the play-off final.
The Slovak midfielder shined during his time at relegation battling Celta Vigo but has been sidelined for one reason or the other since his move to Naples. The midfielder has been likened to Real Madrid star Luka Modric and Barcelona legend Xavi for his playing style and controlling the tempo of the game despite lacking pace and physicality. He is primarily known for shielding the backline with his intelligence and game reading ability. Being a good passer of the ball, Lobotka can ease the pressure and find spaces between the lines to move the ball forward.
Euro 2020 will be decisive for the 25-year old Slovak and if he manages to mark his presence in a good way, there might be some big money moves waiting for him in the summer transfer window.
WHO IS STANISLAV LOBOTKA
Lobotka was born in Trencin, Slovakia in 1995 and started his playing career with the AS Trencin academy from a young age and progressed to the first team, making his debut in the Corgon Liga.
He went on a full-season loan to the dutch side Ajax with an option to buy but came back to Slovakia after completing his loan. FC Nordsjaelland decided to acquire his services and it became his first destination where he could get regular first-team football.
The Slovak made the most of his opportunity and was voted the club's player of the year twice in his two years at the club as a reward for his consistently great performances. He then signed for bottom half Spanish club Celta Vigo in July 2017 and exhibited his talent in the La Liga
.
Despite avoiding relegation, Lobotka felt unsatisfied with the Olivicos and expressed his desire to play European football. In January 2020, Lobotka took a big step forward and joined the Italian side Napoli who finished second in the Serie A in the previous season. Rumours suggest that his compatriot and former Napoli player Marek Hamsik suggested the midfielder to the club.
Lobotka became the most expensive Slovak footballer in history with his €27m move to Naples.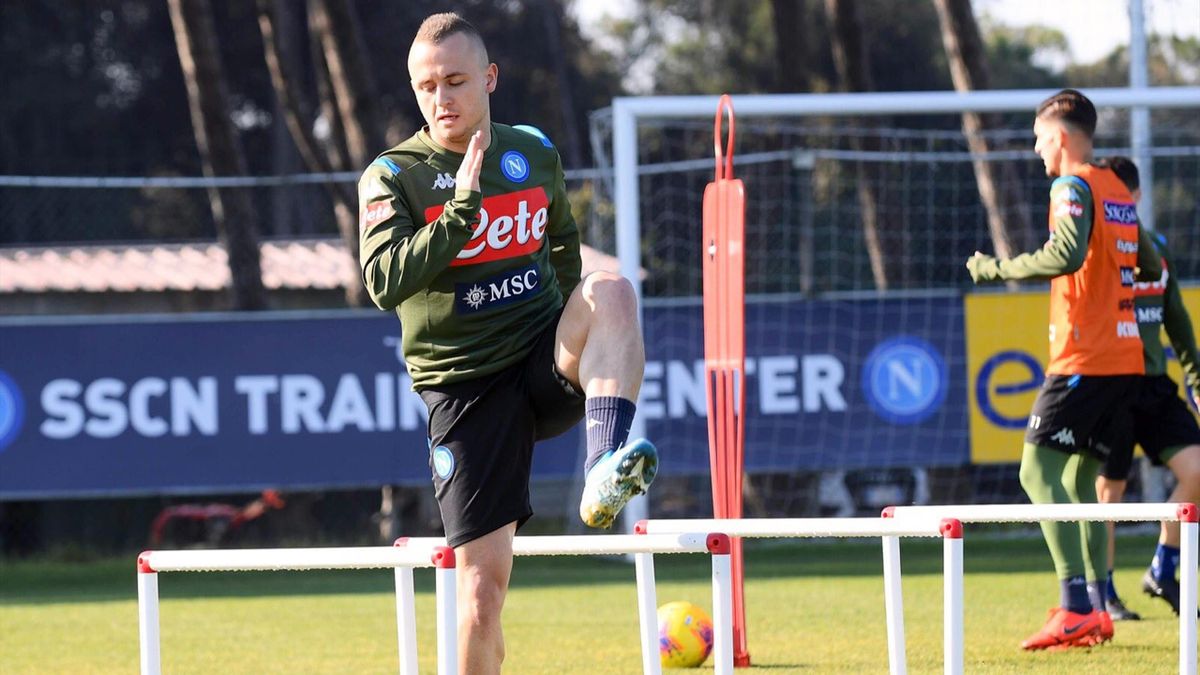 He couldn't make his mark in Italy in the one and a half season spent there and was reduced to a benchwarmer role by Chelsea loanee Tiemoue Bakayoko. A change in management took place at Napoli and Luciano Spalletti will take charge from next season. If Lobotka managers to impress the Italian coach, he might seal his place in the Napoli first-team, if not anywhere else.
The 26-year old midfielder has been a part of the national setup since 2011 and progressed from the U18 side to the senior team in 2016 and has been ever-present in the national side since then.
PLAYER ANALYSIS
Passing is one of Lobotka's biggest strengths and he uses it to bail his team out in difficult situations as well as to create spaces in attacks with his Xavi-like one-touch passing. During his time in Spain, Lobotka was highly rated for his graceful touch and accurate passing, a trait native to Spanish footballers.
According to FbRef.com, he averages a 90% passing accuracy in the past five seasons and records roughly 60 passes per 90 minutes. Lobotka is hailed for his precise short passes which constitute half of his total passes and tends to avoid going over the top. However, Lobotka registered a whopping 96.1% accuracy in long passes during his first six months at Napoli.
Stanislav Lobotka: Of the 181 players to attempt 25+ dribbles, Lobotka had a better dribble success rate (91.7%) than any other player in La Liga last season

For more player stats — https://t.co/P6GqBrdXfX pic.twitter.com/OCJrzfDd4o

— WhoScored.com (@WhoScored) August 6, 2018
He likes to carry the ball forward and makes 50 progressive carries per 90 minutes.
Playing in the defensive half with a physique like Stanislas Lobotka may look like a herculean task, but the 5'7" midfielder uses his awareness to safeguard his goal. The Slovak's intelligence is often praised by his coaches and colleagues and is one of the most impressive aspects of his game.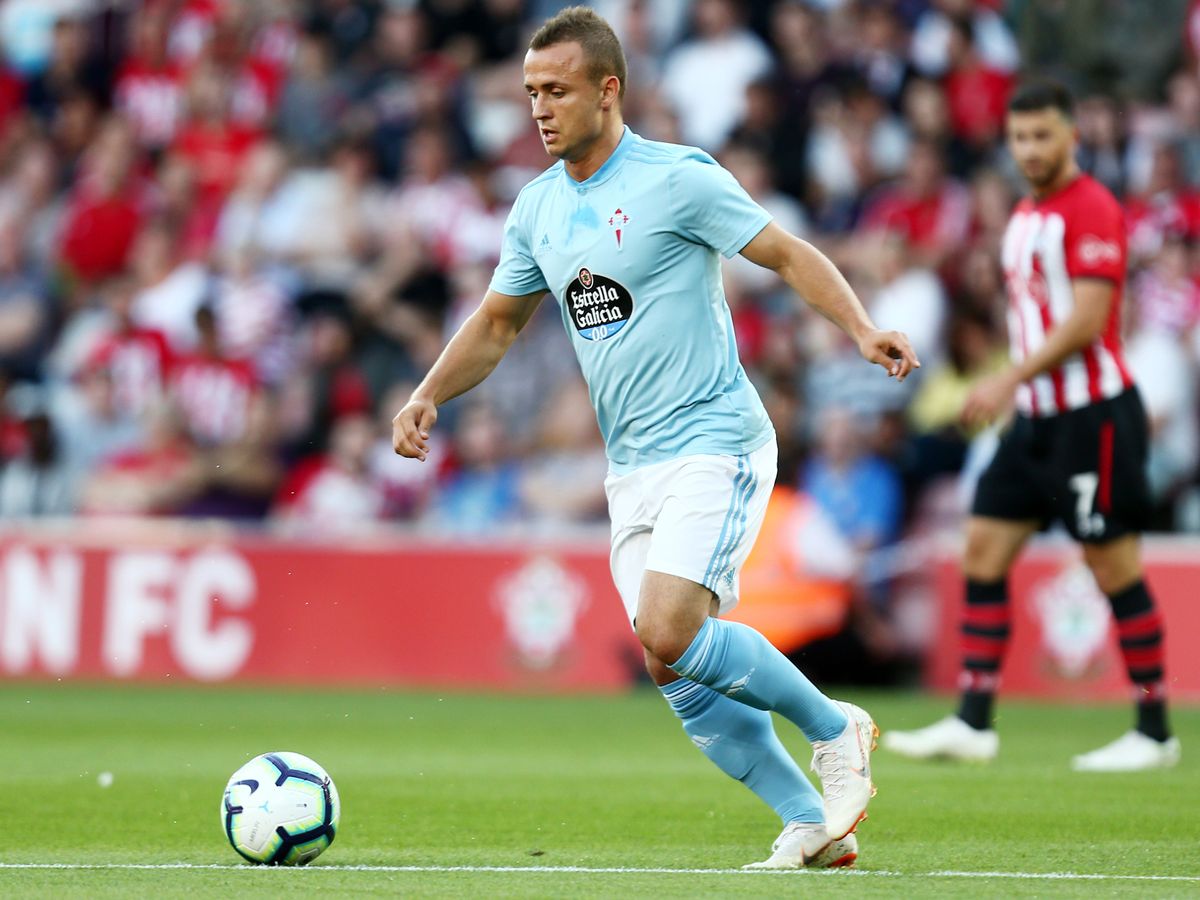 Lobotka averages 1.5 tackles and wins 1.2 aerial duels per 90 minutes. He isn't naturally a defensive midfielder but rather a deep-lying playmaker, whose primary job is to build attacks from the back and help his team march forward. He can either play in a double pivot with a defensive cover around him or in the centre of a midfield three to utilise his astute passing.
The 26-year old has shown signs of a great player but his one-dimensional gameplay often leads to criticism. Central midfielders are tasked to provide both offensively and defensively, and Lobotka lacks the speed required to dominate the central zone.
BOOMING FACTOR
Stanislav Lobotka possesses a clever first touch that helps him open up the game for his team and instantly find space in congested areas. It is a special trait of his, exhibited by the greatest players in past and present.
His performance on the ball was best summed by Manchester United legend and former Wales manager Ryan Giggs following a 1-1 draw between Wales and Slovakia at the Euro qualifiers.
"He first takes the ball, pulls it, pre-brakes, and then stops. It's not easy to play against a football player like him," said the former Welsh manager.
It is undeniably a difficult skill to implement and needs a great understanding of one's positioning as well as awareness about the opponent's movement. Once taken control of the ball, Lobotka then quickly lends it to his teammates before making the run into spaces to collect it back.
He will be drawing the attention of top clubs at Euro 2020 with his national side, playing alongside veteran midfielders like Marek Hamsik and Juraj Kucka. We discuss how the Euros may fare for the underrated midfielder in the next section.
PREDICTION FOR EUROS
Slovakia is grouped alongside Poland, Spain and Sweden and is the least likely side to get past the group stage. Despite being an underdog, luck is on their side as Spain's recent coronavirus troubles might force them to field a young and inexperienced group of players whereas Zlatan's injury has caused severe damage to Sweden's hopes at the Euros as well.
It can turn out to be a life-changing tournament for Lobotka as all top clubs will have their eyes on the rising talents across the continent. Such tournaments have previously proved to be a goldmine for top clubs and a stepping stone for many players.
Stanislav Lobotka operates on the left side of a midfield pivot for his national team ahead of the backline. The Slovak manager Stefan Tarkovic uses Lobotka's game-reading skills and quick passing to fend off attacks and beat the opponent press.
His accurate passing and intelligence will be crucial for Slovakia to build attacks from the back in their 4-2-3-1 formation and hope to improve on their previous performance at the Euros in 2016 when they reached the Round of 16.
IDEAL LANDING SPOT
Lobotka's next destination is going to be heavily dependent on his performance at the Euros. If things go his way, the 26-year old Slovak might land a few offers from Spain or France, where he can display his passing abilities with less defensive responsibility.
Lyon can be an ideal suitor for Lobotka and he can directly fit in their current system that uses a double pivot in midfield. Their incumbent manager Peter Bosz prefers to play possession-based football and relies on his midfield's passing ability to create spaces. The €20 million midfielder can help Lyon thrive under their new manager.
Another suitable destination for the Slovak can be Seville, where he can partner with Ivan Rakitic and Joan Jordan, two beautiful passers of the ball.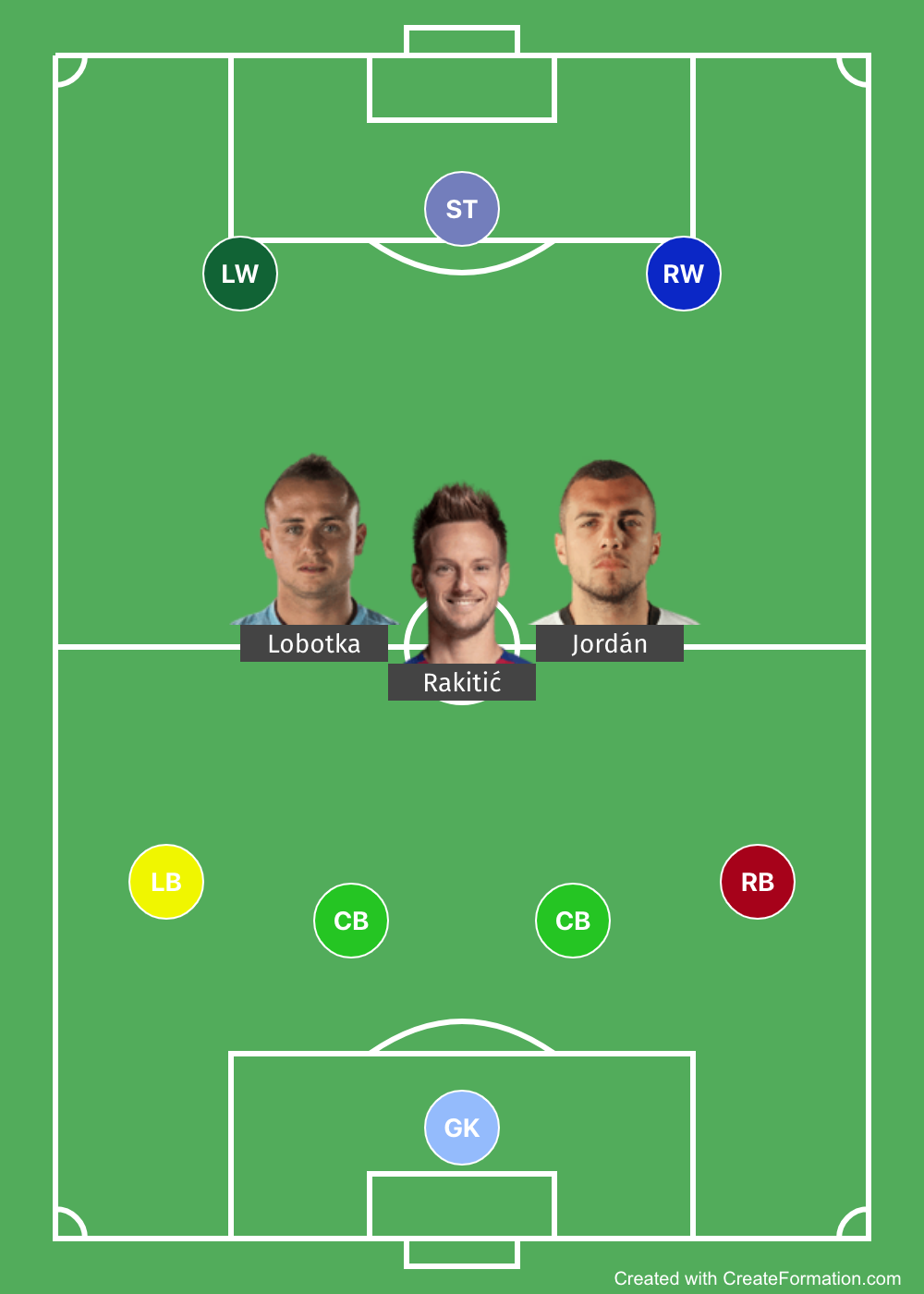 Sevilla have an ageing midfield that needs a revamp and Lopetegui might find his ideal midfielder in Stanislav Lobotka. At Sevilla, Lobotka can feature in a three-man midfield and play a more ideal role according to his qualities.
Euro 2020 is the ideal platform for Lobotka to reignite his career and get back into the Napoli side or secure a move away from the Serie A to a side that is conducive to his style of play.