It is the biggest juncture of the tournament as two top European sides who have seen huge ups and downs in recent years can finally taste tangible success. The stakes will be at an all-time high and the soaring expectations will just add to the pressure. One team will come out victorious and the other will lose sleep for a long time contemplating what could have been. It is Italy vs England in the Euro 2020 final, set to be played at the Wembley Stadium in London on Sunday, July 11.
🇮🇹 Roberto Mancini OR Gareth Southgate 🏴󠁧󠁢󠁥󠁮󠁧󠁿: who'll lift the EURO 2020 trophy? 🏆#EURO2020

— UEFA Nations League (@EURO2024) July 8, 2021
Finals are always a cagey affair and particularly when two evenly matched teams contest for glory. The games are much more than just tactical battles and impalpable things like mentality and experience come to the fore.
However, one of the defining factors still remains to be how the teams line up and how they prepare to break down the opponent and exploit their weak links. And when the two teams are equipped with such a talented set of players and coaches, it is expected to be an engaging tie with many individual battles in key positions.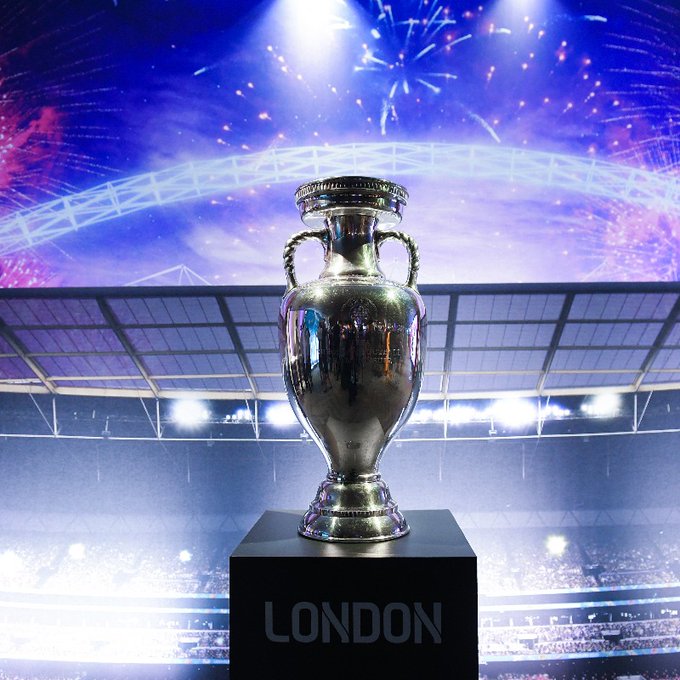 Roberto Mancini and Gareth Southgate must have studied and jotted down the most important matchups that will decide the outcome of the final and incline it toward their team. And as they prepare their teams for the final, we, at FootTheBall, also hand-pick and analyse some of the fascinating matchups that can determine the winner of Euro 2020 —
LUKE SHAW VS FEDERICO CHIESA
One of the most captivating positions in modern football that can be conducive to both attack and defence and keep the opposition under constant pressure is that of an advanced fullback. And there is no fullback on form in the world right now as good as Luke Shaw. The position creates a complex algorithm on the flanks that while pushing forward and risking a possible counter-attack, also forces the opposition winger to fall back and defend in unfamiliar conditions.
Only David Beckham (5) has provided more assists for England at Euros than Luke Shaw (3) 🎯 pic.twitter.com/FxM1LWehKM

— ESPN UK (@ESPNUK) July 5, 2021
Shaw's pace and stamina allow him to carry out both offensive and defensive responsibilities with the precision that saw his side keep a clean sheet in all of his appearances but one while also providing three assists (2nd most in the competition). He has been excellent in the tournament so far and hardly made any mistakes. But his toughest challenge arrives soon in the slender yet fierce Juventus winger Federico Chiesa.
The versatile and pacy forward can pose a big threat to the solid English defence and force Luke Shaw to halt his attacking prospects in order to keep the 23-year old in check. Chiesa scored Italy's only goal in the semifinal which was pivotal in their win over Spain. He has replaced Domenico Berardi in the first team with his industrious and intense approach.
📅 14 June 1996

Enrico Chiesa scores for #ITA at the European Championships

📅 6 July 2021

Federico Chiesa scores for #ITA at the European Championships

👨‍👦 Like father like son 🤝#EURO2020 pic.twitter.com/4isAQ8OzOH

— SuperSport 🏆 (@SuperSportTV) July 6, 2021
Chiesa will also need to be on his toes to stop Luke Shaw from surging forward into open spaces and thrusting the ball in the box to find his teammates. Both teams have a brilliant defensive record in the tournament and one goal can decide the outcome for either side. one can expect a thunderous battle between the two wide players and whoever comes out on top will surely be monumental for his team in the final.
GIORGIO CHIELLINI VS HARRY KANE
No on-field battle is as pure as that of a centre-back and a proper number 9. It involves strength, courage, discipline and the most important of all, an elite mentality to come out victorious. It is always a decisive contest with the importance the two positions carry, but when the players involved are also the leaders of their packs, the clash becomes more and more fierce.
🗣 Chiellini on Kane:

"Kane is a player I have always liked a great deal. I remember one of his first internationals in Turin and he immediately made a good impression on me."

"We've been fortunate enough to play against Tottenham, so I know him well." pic.twitter.com/mNOYWA0zcZ

— The Spurs Web ⚪️ (@thespursweb) July 8, 2021
Giorgio Chiellini, currently 36-years old, has been a part of the national side for over a decade and a half and has been an important asset for the Azzurri over the years. A rock at the back of the Italian defence, there aren't many defenders in world football who can boast the big-game experience and defensive adeptness that he carries.
A lifelong servant of the Old Lady, he is also one of the only two members of the calamitous Euro 2012 final along with his centre-back partner at club and country, Leonardo Bonucci. The duo has kept a great defensive record at the competition so far, conceding just one open-play goal in the tournament despite facing the likes of Belgium and Spain in the knockouts.
It will be a challenging night for them at Wembley against one of the best attacking lineups in the world that includes the likes of Raheem Sterling, Harry Kane, Jadon Sancho and Jack Grealish.
Chiellini will be head-to-head with the Tottenham star and England marksman Harry Kane who has netted the ball four times in the competition so far and would love to make his mark in the final. Both Kane and Chiellini are tall, physical players, masterful in the air, making it an intense battle in Italy's defensive third.
🗓 July 11, 2021. @HKane will lead England out for their first final since 1966.

𝗣𝗥𝗢𝗨𝗗. 👊 pic.twitter.com/cX8I7bWg2h

— Tottenham Hotspur (@SpursOfficial) July 8, 2021
The 28-year old forward individually had the best individual year of his life in domestic football and can make it even better by adding a trophy with the Three Lions. His goalscoring ability is second to none and his strength allows him to hold the ball in difficult situations. Kane likes to drop deep and set draw defenders out of position while helping his teammates in building attacks, but combating Giorgio Chiellini won't be an easy task even for Premier League's best forward.
Kane is yet to win silverware in his career while his opponent boasts a cabinet full of them. It signifies nothing more than the gap in experience of playing such high-stake games and both the captains will be equally hungry to impact their side in a decisive and positive manner in the final.
MARCO VERRATTI VS KALVIN PHILLIPS
A midfield battle you'd love to watch. Two dynamic midfielders acting as the engine for their teams and running the show from the centre of the pitch. Dominating the midfield is crucial to keeping more of the ball and controlling the pace of the game which allows teams to express themselves and execute the game plan to perfection.
Marco Verratti is one of the most creative central midfielders in the game who can dribble, pass, cross and shoot with great accuracy and efficiency. His return from injury for the knockouts came in handy for Roberto Mancini as Verratti provides a different dimension to the Italian attacking prospects. His diminutive built and innovation goes hand in hand and allows him to play that versatile role that many top teams across Europe crave.
Marco Verratti p90 at #EURO2020 so far:

81.7 successful passes
10.3 passes into the final third
9.7 duels won
8.6 ball recoveries
3.5 chances created
3.8 tackles
2.9 fouls won

Elite on and off the ball. 🇮🇹 pic.twitter.com/6e50qePIxd

— Statman Dave (@StatmanDave) July 8, 2021
Apart from his creative prowess, Verratti is a tireless midfielder who is never shy of running up and down the pitch while also contributing defensively. He made 21 tackles and 24 ball recoveries in just four games and helped Italy reach the final despite all the challenges while also providing two assists.
Leeds United's breakout midfielder Kalvin Phillips will be tasked to keep the 28-year old Italian in check and making sure he doesn't get the ball to his liking. Phillips has been a great asset for Gareth Southgate, finding his place in the absence of Jordan Henderson and keeping it secured with his brilliant performances in the group games.
WE'RE IN THE FINAL 🤩🤩😅. Team were immense today 😍 what a night and what support from our amazing fans! See you Sunday 🏴󠁧󠁢󠁥󠁮󠁧󠁿❤️ pic.twitter.com/bwaurVGPbm

— Kalvin Phillips (@Kalvinphillips) July 7, 2021
He has formed a great partnership with Declan Rice, making an indomitable duo deputed to protect the backline. They have played a major role in keeping five clean sheets in six games and will need to keep up the form against one of the best midfield in Europe consisting of Jorginho, Verratti, Barella and the likes of Locatelli, Pessina and Cristante as backups.
Phillips has provided one assist in the tournament so far and kept a passing accuracy of 88% while making 25 ball recoveries and 11 tackles in the process.
It will be a battle of grit, determination and skill but also depend on the tactics the two managers deploy considering their contrasting styles of play.