England and Italy have managed to book a place in the Euro 2020 final after what has been the most exciting international action we have seen on the international stage in ages. Both teams surely deserve to have a shot at glory as they have shown great quality and consistency in these past few weeks. If you still haven't picked which side to support, their head to head record should help you in that regard.
England and Italy have been battling it out for years now and all the debates will be settled on Sunday. FootTheBall brings you the overall head-to-head stats between England and Italy and 5 of their best matches against each other in recent history.
THE HISTORY BETWEEN ITALY AND ENGLAND
Both sides have encountered each other a total of 27 times out of which, England has won 8, drawn 8 and lost 12. Italy are one of the most successful sides in international football as they have won 4 world cups and 1 Euro through these years. England on the other hand have had an empty trophy cabinet for nearly 55 years now.
They won the world cup in 1966 and have never achieved glory ever since. This is the first time England have reached the final of Euros and is probably their best shot at getting some silverware.
Italy might be the dominant side in the history books, but this English side will surely be confident heading onto the pitch as they have had the best defensive record so far in the tournament. Italy also has momentum on their side since they are currently on a 33 games unbeaten streak and have not fallen down even once since 2018.
1) EURO 2012 QUARTERFINAL
Despite having one of the strongest squads in the tournament, England only managed to reach the Quarter Final of the tournament as Italy knocked them out on penalties.
Italy dominated the whole game but the resilient backline held the fort till the final whistle. England had been going through a rough patch from the spot as they had lost 5 out of their last 6 penalty shootouts. The underconfident whites lost 4-2 on penalties.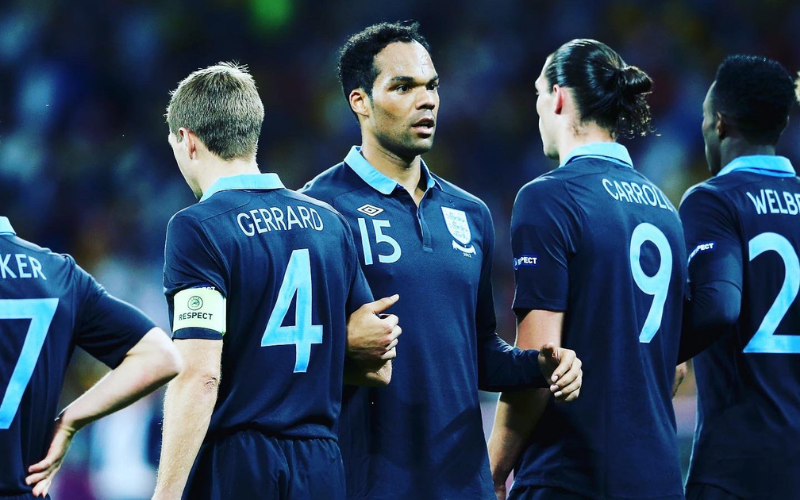 England were looking like a promising outfit in the tournament but Italy crushed their dreams and even went onto the finals of the tournament only to be beaten by a Spanish side in its prime.
2) WORLD CUP QUALIFIERS, 1997
After a shaky world cup qualifying campaign, it all came down to the last day for England. A point was all they needed to qualify for the World Cup in France but Italy were standing tall determined to not let that happen. Italy were far more superior on paper, but England showed their best display in the midfield and got away with the draw they needed.
Your yearly reminder of this ridiculous Paul Scholes pass to set up @IanWright0… 🤯#OnThisDay in 1997: the #ThreeLions beat Italy at Le Tournoi! pic.twitter.com/t08kqBhT7f

— England (@England) June 4, 2021
It was a game where we say the players shed tears, sweat and blood as well as the skipper Paul Ince left the pitch with a bloody bandage around his forehead. It was also the last game for Paul Gascoigne in an English jersey, what a way to end his international career!
3) THIRD PLACE PLAY-OFF, WORLD CUP 1990
30 years ago today in Italia 90: Day 30, Match for 3rd place, Italy 2 England 1, Stadio San Nicola, Bari, 7.7.1990. Relaxed atmosphere at the bronze final. Dead rubber? #Italia90 #ITAvENG #Azzurri #England pic.twitter.com/dD8wza76YA

— Juha Tamminen (@TamminenJuha) July 7, 2020
After getting thrashed in the Semi-Finals, both England and Italy were bitter-sweet in their 3rd place playoff in 1990. England were so close to winning their first ever World Cup but lost on penalties against West Germany. It was a tough affair as both sides were doing their best to secure the bronze medal.
Unfortunately for England, they conceded a penalty in the dying minutes of the game and Italy bagged their winner in a 2-1 game. What made this game memorable was the sheer quality both sides had but it was all for a consolation prize.
4) WORLD CUP 2014 OPENER
England had high hopes in the 2014 world cup with a lot of important players retiring at the end of the tournament. Sadly, they didn't receive the best homage as England got knocked out in the group stage of the tournament itself. They were in the group of death of the tournament and losing against Italy in their first matchday completely messed up their tune ahead of the other games.
Jordan Henderson says @england will come back stronger after their #WorldCup exit – http://t.co/EmEEup7GsM pic.twitter.com/Exy1q0qwFK

— FIFA World Cup (@FIFAWorldCup) June 23, 2014
It was a walk in the park for Italy as they completely dominated the game. Mario Balotelli scored the winning goal after 5 minutes since the second half. The shocking part of it all is that even Italy failed to qualify for the knockout stages at the end as they finished 3rd in the group.
5) EUROPEAN CHAMPIONSHIPS, 1980
15 June 1980 English captain #KevinKeegan and Italian captain #DinoZoff greet each other, under eyes of Romanian referee #NicolaeRainea before the match Italy v. England (1-0 #Tardelli) Group stage of the 1980 European Championship @facciacalcio @FootballArchive @MemorabiliaMal pic.twitter.com/onw6DtMorw

— Fútbolismo ⚽️🌎🌍🌏⚽️ (@ftblsm) September 7, 2018
We go way back for this one and deservedly so. A confident English side were sent home too soon as they could even qualify for the knockout stages in an 8-team Euro tournament. Italy beat England on the opening day of the tournament a close 1-0 game. If it weren't for their loss, England definitely had the potential to win the tournament as the other teams were underperforming as well.