UKRAINE VS AUSTRIA
After a successful outing against North Macedonia, Ukraine are set out to play against Austria in their final game in the Euro 2020 group stage. It all comes down to this for both sides as they fight for the second-place spot in Group B.
It has been a bumpy ride for both sides so far and it will all be worth it for the team that progresses through the group stage. Both the teams stand with the same points and also the same goal difference but Ukraine is above them on the table since they have scored 1 more goal than Austria.
This means a draw would be enough for Ukraine to reach the knockout stages but it will be highly risky for the Austrian side if they end up amongst the contention for the lucky loser spots in the knockout round.
Ukraine would be slightly more confident heading onto the pitch as they had a good win against North Macedonia. They were on the front foot from the get-go and got 2 goals in quick succession in the first half. They were looking confident in their stride and their link-up play was looking solid.
Defensively, Ukraine still seems a little weak but those are just because of simple errors in passing. Their backline keeps the formation intact and will give Sabitzer and Alba a hard time while they are looking for spaces to exploit.
Although North Macedonia gave them a run for their money, Ukraine handled the ball really well without panicking when their opponents started playing aggressive. We couldn't see Ukraine's attacking quality in their game against the Netherlands but looking at their offensive play against North Macedonia, it is safe to say that we are impressed.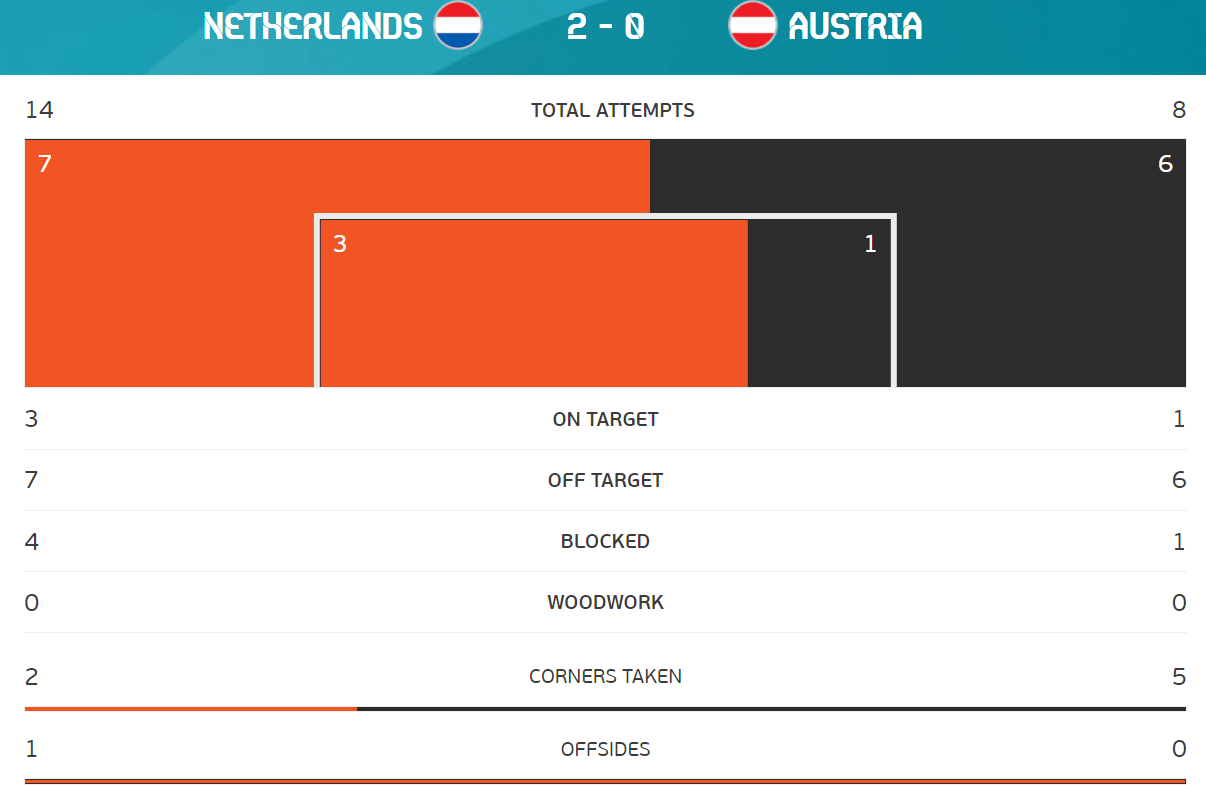 Austria were looking a bit down ever since the referee blew the whistle. They conceded a penalty which could have been easily avoided and ever since Depay scored from the spot, it looked like they had lost hope. The Dutchmen nearly controlled the whole game and it seemed like Austria was not even trying to intercept their passes and win possession to attack.
Austria was playing highly defensive so as to not hurt their goal difference tally that much as they had already decided that they would win their game against Ukraine. They were confident that they would win their last mayday and hence weren't taking any chances against the star-studded Dutch side, but was that the right decision, we'll have to wait and see on 21st June.
TEAM NEWS
Oleksandr Zubkov got injured in Ukraine's game against the Netherlands and still hasn't recovered from the injury. Other than him the rest of the squad is fit and match-ready.
Ukraine probable starting lineup(4-3-3): Bushchan, Mykolenko, Matvienko, Zabarrnyi, Karavaev, Zinchenko, Stepanenko, Shaparenko, Malinovskyi, Marlos, Yaremchuk, Yarmolenko
Austria doesn't have any players out injured and the whole squad is at Frank Foda's disposal.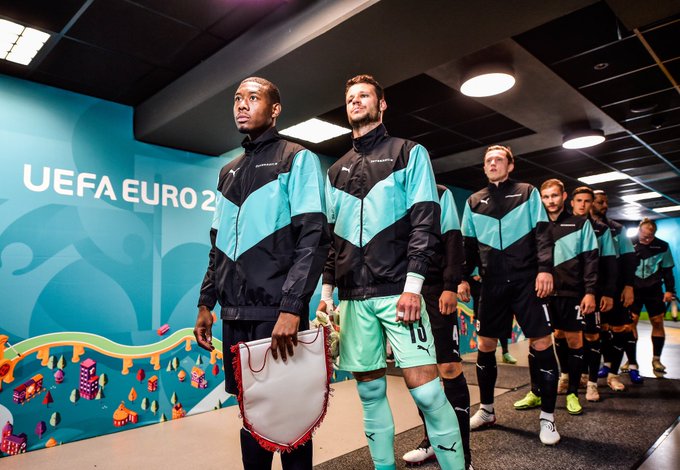 Austria Probable Starting Lineup (4-4-2): Bachmann, Dragovic, Hinteregger, Ulmer, Alaba, Schlager, Baumgartner, Lainer, Sabitzer, Kalajdzic, Lazaro.
GAME CHANGERS
ANDRIY YARMOLENKO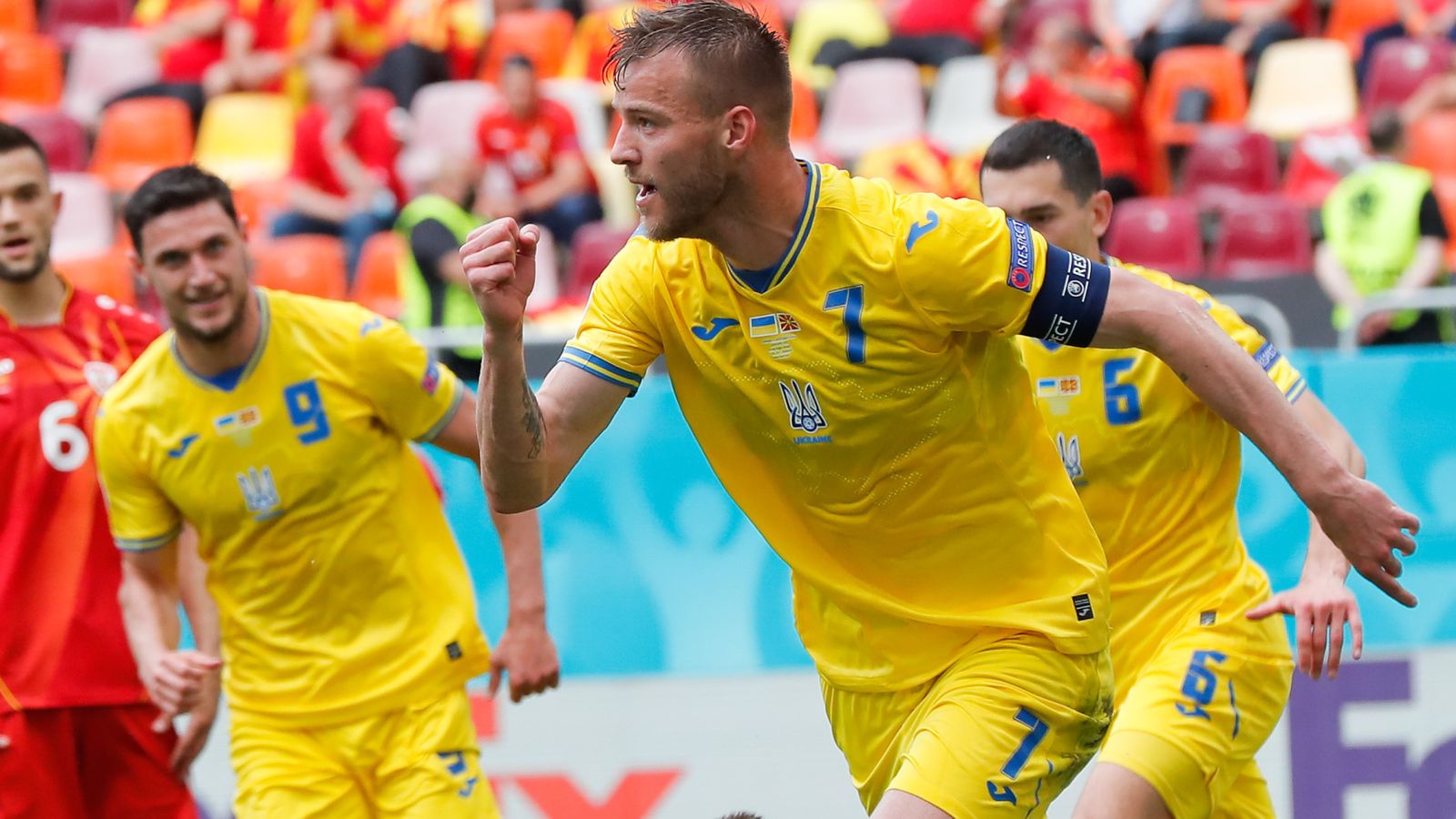 Andriy Yarmalenko acts as a link between the central parts of the pitch and the final third. He is tactically sound and makes good decisions when their team is on the counter. He has scored for Ukraine in both their games in Euro 2020 so it is good to see his team has a lot of faith in his scoring abilities and will be given a lot of opportunities to net the ball against Austria.
DAVID ALBA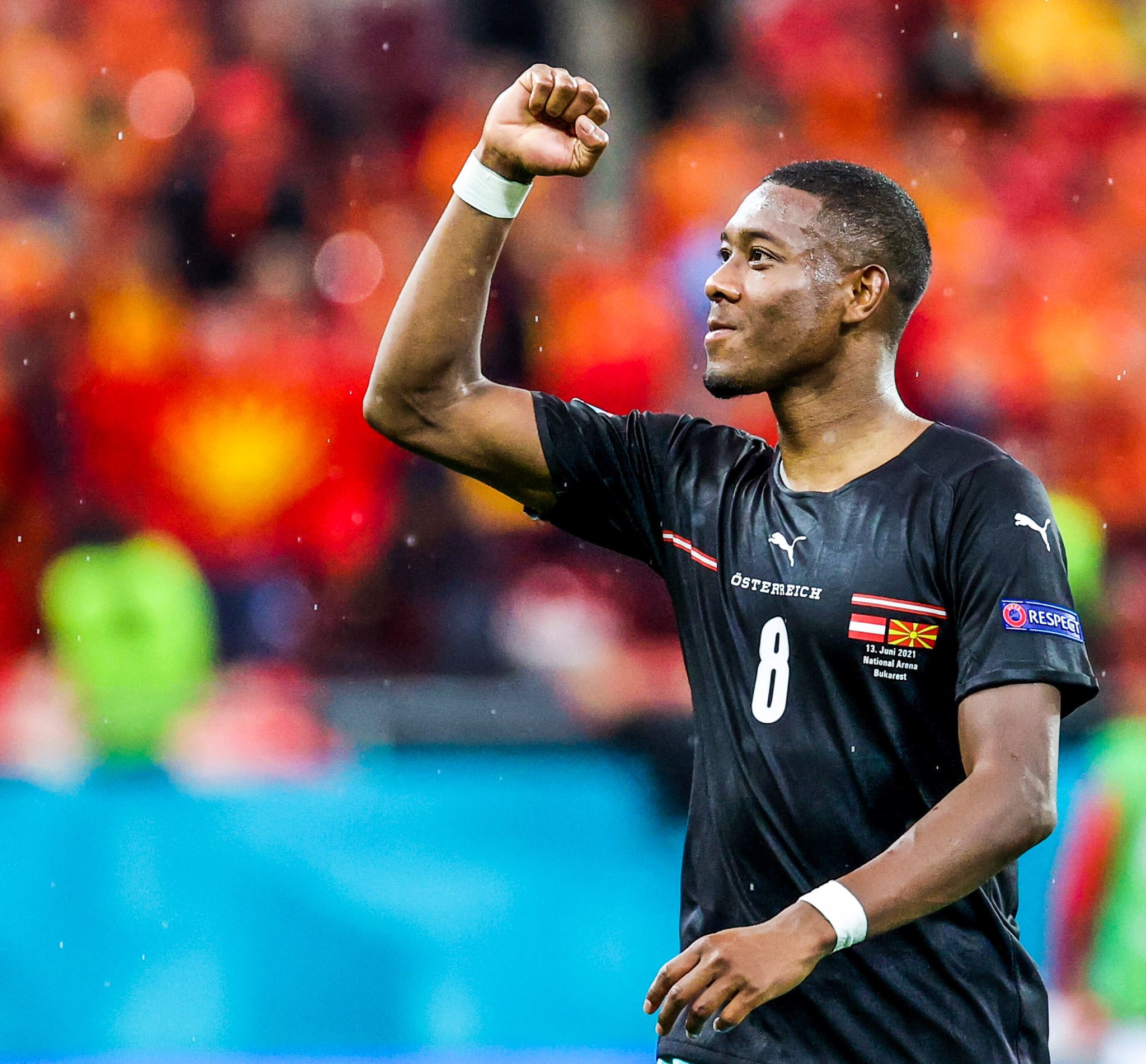 The Man of the match-winner in their game against North Macedonia, Alaba has had a decent run so far in the tournament. He gave away an unlucky penalty against Netherlands which was a massive blow to his side's morale but the skipper and his team will come back stronger for this game.
He has a lot of experience playing at a stage like this and his team looks up to him in dire situations. He is a defensive beast and as we all know also makes a lot of contributions when Austria is pushing ahead with the ball.
PREDICTION
It is a 'do or die' situation for both sides so it can assure the viewers, that it is going to be a close match with a lot of intensive attacking. Both Ukraine and Austria have a goal difference of 3 which might not be enough for them to get past the Euro 2020 group stages.
Hence none of the team would accept a defeat as it could mean their journey in the Euros will meet its end. We feel even if Ukraine won their game against North Macedonia, Austria just has a better and a more complete squad with enough experience to reach the knockout stages. FootTheBall predicts a 2-1 Austria win.