England topped Group D and qualified for round of 16 on the third and final matchday of the Euro 2020 group stages. However, with only two goals scored in the run-up to the Round of 16, they have lacked the offensive prowess despite the talent Three Lions boasts upfront. Although defense has been the strongest bet for England has been worth noting, having not conceded a single goal in the group stages. 
Manager Gareth Southgate was asked about the reasons why is England yet to play with 'freedom' in Euro 2020. A question often posed by English supporters, to which he responded that lack of match fitness and sharpness are among the reasons why England has been unable to play more attacking football.  
🗣️ "We are a little bit short in a few areas of match fitness and sharpness."

Gareth Southgate has outlined why England aren't yet playing with great freedom at the Euros.

— 90min (@90min_Football) June 23, 2021
This response appears to be a bit pale since the true answer lies deep inside Gareth Southgate's tactics and approach to the game. 
LIVING IN THE PAST
England has turned its back on its own progress. While the Premier League has undergone a major cultural transformation in recent years, the national team has remained trapped in past in certain ways. They will be deadly once they make that adjustment as well.
The English league, which has long been distinguished by its insular mindset, traditionalism, and unwillingness to accept anything other than what was played there, has now begun to open its doors to new influences. The physical kick and rush and frequent duels have now been reassessed with the concepts that managers like Jurgen Klopp, Pep Guardiola, Thomas Tuchel, Marcelo Bielsa have recently imported. 
This has resulted in more complete, all-around teams, as well as an improvement in the local product. The talents, who have always been technically brilliant from the English streets and academies, have been developing a stronger tactical understanding, making them more trustworthy for managers. And their own youthful tacticians, as demonstrated by Graham Potter, are now more refreshing and inventive. 
More to come. 👊

— England (@England) June 23, 2021
This is a phase that Serie A has been going through as well. But, much as the Italian, German, and Danish federations did, the English federation must recognise that the Three Lions should be associated with such identity transformation. They have the talent to dominate positionally and with possession, but their next restructure should be from the top-down, with the coach being the most accountable for the ideology that is adopted. 
TOO DEFENSIVE OF A STRATEGY
England is one of the strongest nations in the tournament in terms of talent, quality, and form. But despite all that, England have failed to make an impression in Euros. Southgate is a conservative, defensive coach in command of a team with an abundance of offensive potential.
He has been associated with a 'conservative' football style, emphasising defensive solidity over expressive attacking play, which is typically done with two defensive midfielders. However, with the Three Lions' wealth of world-class attacking potential, there have been questions about his overreliance on defensive tactics. And with only two goals in the group stages, this only justifies it.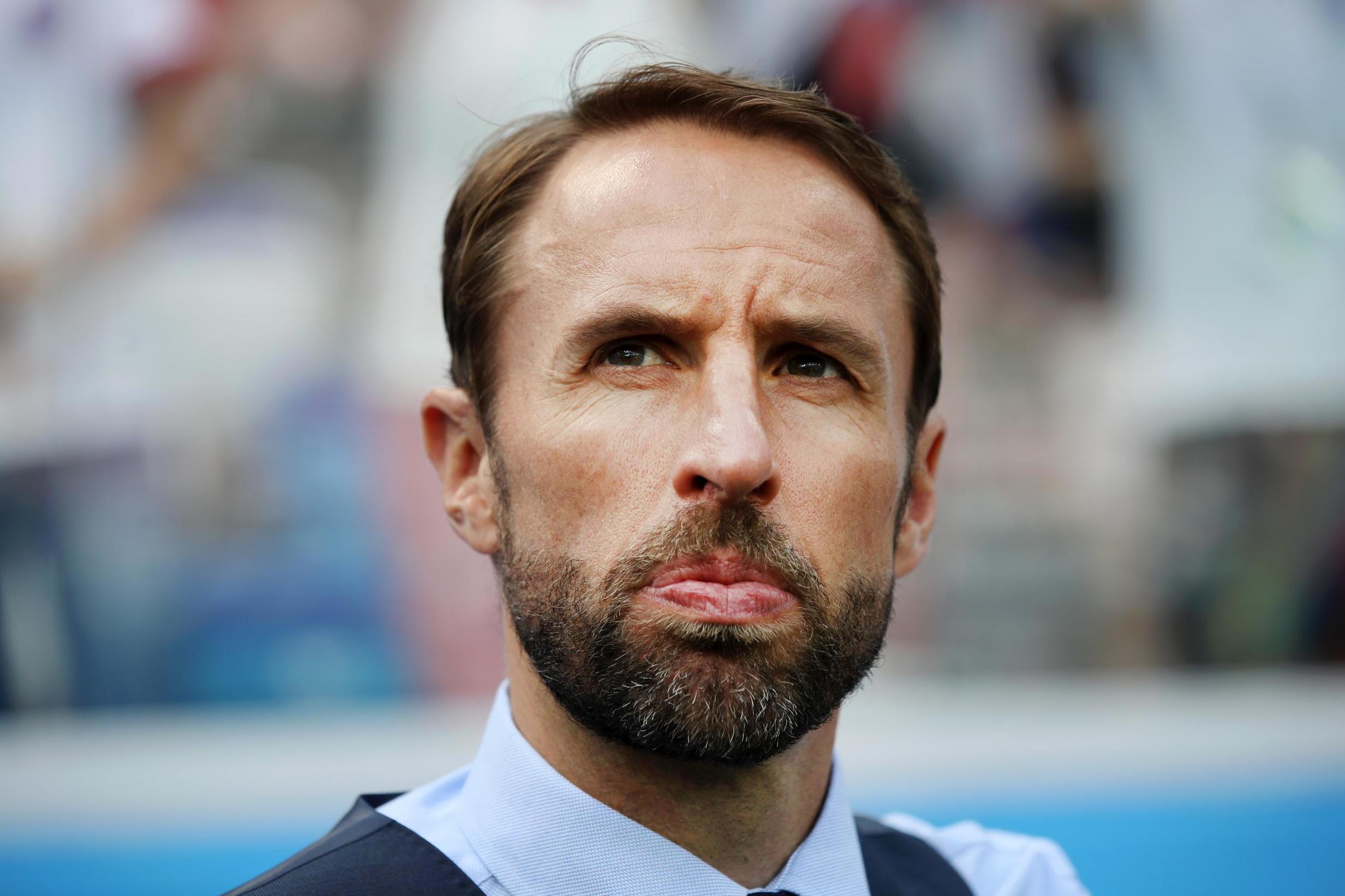 Gareth Southgate should not continue to play a conservative brand of football with players like Harry Kane, Jack Grealish, Jadon Sancho, Marcus Rashford, Foden, Saka, and a slew of other attacking brilliance at his disposal. In their three group stage matches, England have maintained possession without generating any attacking advantages through the fullbacks and have frequently lost possession of the ball. 
Harry Kane 🏴󠁧󠁢󠁥󠁮󠁧󠁿 finally has a shot on target at EURO 2020 #EURO2020 pic.twitter.com/mz8jj2hCJO

— RouteOneFootball (@Route1futbol) June 22, 2021
They haven't been aggressive, and the football they've played has been rather unrecognizable. Inconsistency is to be expected with young players, but the youth talent at Southgate's disposal is of a very high level. His tactics, and his playing concepts are the major factors that have resulted in an inconsistency in England's performances. 
Southgate has no doubt been excellent with the team, and with a squad of 26 handpicked stars, expectations are quite high from the English fans. But that expectations can only be met if leaves his conservatism aside. He'll have to start thinking more on his feet and change his tactical approach, that often sees the substitutes bench possess more attacking flair than the starting eleven.
NO SANCHO, NO PARTY
Class is the word that describes Borussia Dortmund's Jadon Sancho the best. However, Gareth Southgate's decision to give him only seven minutes, that came against Czech Republic, in the three group stage matches suggests otherwise.
However, Sancho's repeated absence from the starting lineup has definitely come back to hurt England. He is not your average player; he is the epitome of a complete winger. Sancho is a true specialist with an all-around game as he excels in one-on-ones, cutting inside, finishing and generating advantages with his line-breaking passes.
https://twitter.com/FootTheBall/status/1407277280317952004
The 21-year-old is vertical, can dribble anywhere, always raises the rhythm of the game, is a weapon to create opportunities out of nowhere, and his explosiveness unbalances the entire defence. He is dizzying as he drives with the ball at full speed. Sancho attracts defenders and then leaves them behind with his precious technique for tight spaces and his condition for open spaces.
With 36 goal contributions (16 G, 20 A) in 38 appearances for Dortmund, there isn't a better global attacker in England's team who understands the collective game and also delivers the end product.
Goals and assists for their club's last season…

– Sancho: 36
– Rashford: 36
– Sterling: 26
– Foden: 26
– Grealish: 19
– Mount: 18
– Saka: 17

The Dortmund winger still can't get any game-time for England at #EURO2020… 🤷‍♂️#CZEENG pic.twitter.com/FFso5Ow6uD

— BettingOdds (@BettingOddsUK) June 22, 2021
Now, it's unlikely that Southgate would utilise Sancho much in the knockout stages as well, as the manager is known for adhering to his ideas, but giving him the minutes he deserves will only strengthen the squad as a whole.
England made it through the Euro 2020 group stages, but the true test awaits them in the Round of 16 when they meet Germany. A conservative style, which has been Southgate's forte, will be ineffective against these strong sides, and therefore certain adjustments must be made.