Spain did not get their hands on the trophy, but it was not worthless. Following a long journey crossing the desert, and not being among the top 3 / 5 favourites coming into the Euros, in getting to the semi-finals to the surprise of many, they gained many more positives than negatives.  
With a nation divided into the Barcelona and Madrid hemispheres, Spain reached the tournament in the throes of a self-destructive atmosphere, with many armed with lighted torches for whenever they got eliminated. 
There were more talks about the absences than the inclusions. With Sergio Busquets' COVID, the first two draws, comical blunders in both boxes and penalty misses, but especially with Luis Enrique's leadership, the group learned the hard way.   
🗣️ "In professional sport we all have to learn how to win and how to take defeat. That's why I want to congratulate Italy."

🇪🇸 Luis Enrique reflecting on his side's semi-final defeat.#EURO2020 pic.twitter.com/nTLzHTdKtD

— UEFA Nations League (@EURO2024) July 7, 2021
Spain may have been eliminated in the semi-finals by The Azzuri, but they are heading in the right direction under Luis Enrique. 
PROMISING YOUNG CORE
Pure talent is defined as imagination and the ability to invent and create solutions, which can be born spontaneously. And that was evident in the young Spaniards, who shone like any veteran on the biggest stage.  
"What he has done in this tournament, at 18, no one has done, not even Andres Iniesta did that, it's incredible, unique." These were the words of Luis Enrique for Pedri, whose young legs orchestrated the midfield for Spain. 
Big praise from the boss for Pedri 😳 👏 pic.twitter.com/S41jutOROi

— ESPN FC (@ESPNFC) July 6, 2021
When the legs should be most tired and the mind slowest and most flawed to think, Pedri stays unbothered. With physique perpetually hailed and considered an indispensable requirement in the so-called "modern football", the teenager, 1.74 m tall and with legs as thin as they can realistically get, has his most important muscle in the brain.  
PEDRI, WHAT A YEAR💎

🔝52 appearances for Barça. Became the 2nd youngest footballer to play 50 competitive games for Barça.

👶 Spain's youngest player at the European Championship.

😳 629 minutes to become one of the stars of #EURO2020. And still only 18. pic.twitter.com/jxgydySvh5

— FC Barcelona (@FCBarcelona) July 7, 2021
While Spain were learning on the go, Pedri appeared to have already mastered all of the teachings. Despite the fact that Pedri snatched all the attention away from his teammates, the intriguing talent on this Spain squad cannot be overlooked. With players like Oyarzabal, Olmo, Ferran Torres, Marcos Llorente, Rodri, the Spanish squad is stacked for the future.
In some respects, it appears like these Euros also served as preparation for the 2022 World Cup, since La Roja started six players under the age of 25 in the semi-finals. With the uncertainty of cornerstone Busquets in the World Cup, and awaiting Ansu Fati, next time there would be more optimism.
LUIS ENRIQUE- THE RIGHT MAN FOR THE JOB
Spain's grace is imperfection. Constant ups and downs, sudden setbacks and mistakes, COVID cases right before the Euros began and controversial call-ups. But they still made it to the semi-finals. A bumpy road, but Luis Enrique has always been there to lead the way with his unwavering conviction.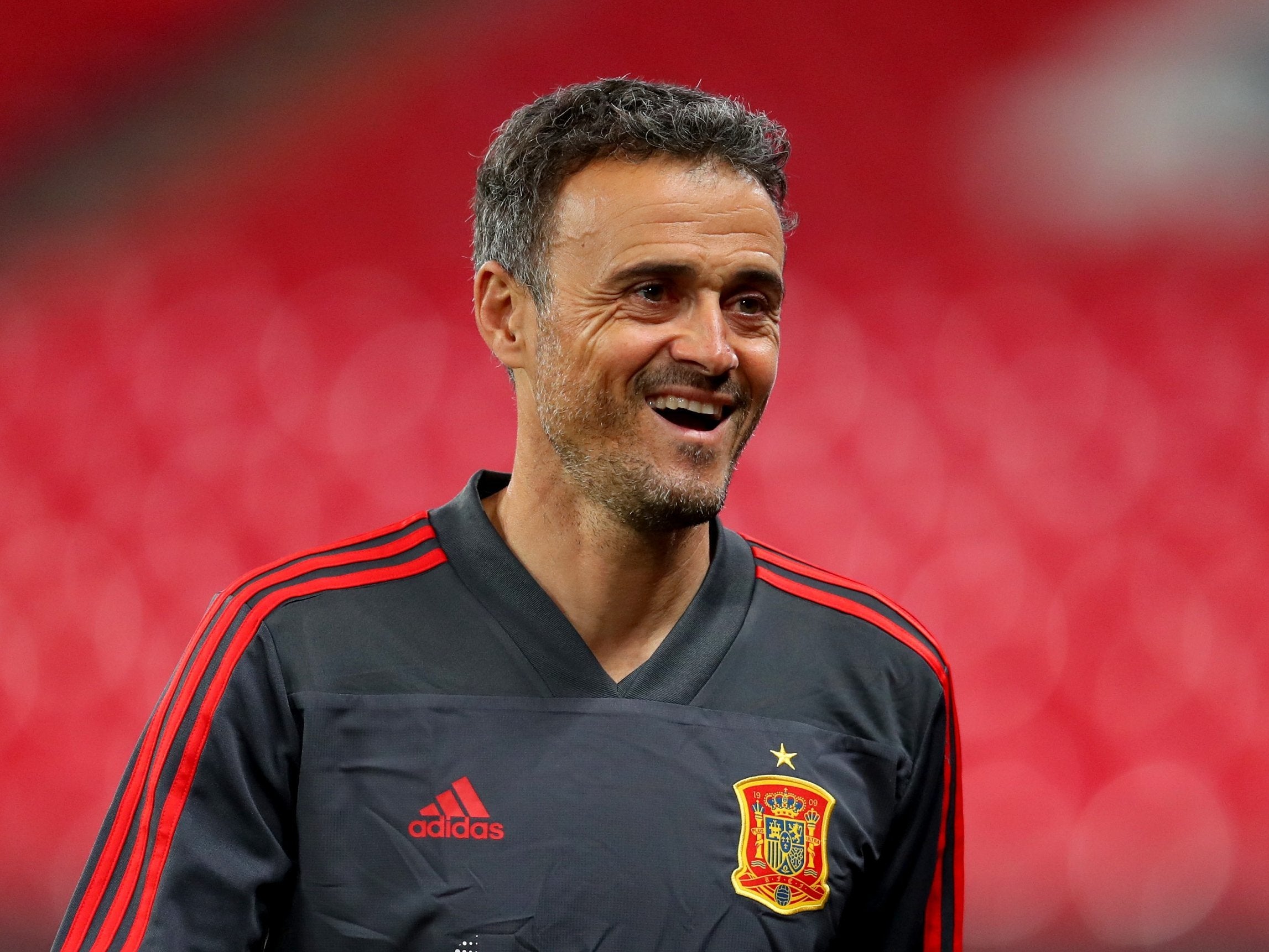 Luis Enrique prioritised an idea, perhaps owing to a lack of elite talent, or perhaps due to his own beliefs. However, it is difficult to imagine a manager maximising his resources more than he did. None of his selections and judgments can be questioned because they are what got them this far. He pushed them to their limits, but not all the way to their ceiling. This will occur in the following years.
Heartbreak for Spain 💔#EURO2020 pic.twitter.com/gKZ01Du4Ld

— UEFA Nations League (@EURO2024) July 6, 2021
At Euro 2020, Spain conceded chances and goals easily, and needed many chances to score, as they lacked the self-efficiency up ahead. But when it came to their construction, to the entire process, they were probably the best in the tournament. They may not have won the tournament or have veterans like '08 and '12, but in terms of the gaming model, they just cannot be disregarded.
Spain had a fluid and dynamic positional play represented by the interchanges on both sides between full-back, interior, and wingers, and the credit for that goes to Luis Enrique and his genius. His XIs were always unpredictable; his idea, though, was very firm.
NOT MANY WEAKNESSES
Many would argue that Spain managed to make it all the way to the semi-finals because of their good fortune, and to some extent, this is correct. Although, the only major flaw in their game was their failure to capitalise on the abundance of goal scoring chances they had. Despite having attempted more shots than any other nation in the tournament, they struggled to convert them, despite creating consistent chances even against low blocks.
13 – Spain 🇪🇸 have scored 13 goals at #EURO2020 , their most in a single edition of a major tournament (EUROs and World Cup). Inspiring. pic.twitter.com/ZZLJk4BrOS

— OptaJose (@OptaJose) July 6, 2021
The Spanish attackers were excellent in terms of pressing and occupying the opposing centre-backs, but their finishing was disappointing. Despite topping the stat for most goals scored at Euro 2020, Luis Enrique's team lacked the goals.
Bar Slovakia, there was no easy match for Spain, although in all of them they were arguably been superior to their rivals — not for all minutes, but as a whole. La Roja were the team that had obtained the most value from its build-ups as well as the best at pressing in the tournament.
Italy have averaged more shots per game [20.2] than any other side at #EURO2020 so far — they had just 1 in the first half vs. Spain.

Stifled. 🔒🔒🔒 pic.twitter.com/vLtwXBi35U

— Statman Dave (@StatmanDave) July 6, 2021
Of course, they lack a dynamic and prominent presence at the back like Carles Puyol, who can keep everyone focused and whose mentality stands out, but the centre-backs at Luis Enrique's disposal are ideal for the Spanish playing style. They are the prototypical positional-play defenders who have excellent ball stability and are extremely good at building from the back.