Ownership in football is a complex and controversial subject. There are many models of ownership prevalent in different parts of the world. Many top clubs in Europe are privately owned by businessmen, such as Manchester United, Liverpool and Chelsea. In Germany, there is a 50+1 rule which establishes fan's control over 51% of the club's stakes.
Another model of ownership can be seen at Paris saint-Germain, Manchester City and now Newcastle United which are a state owned clubs by Qatar, Abu Dhabi and Saudi Arabia respectively. Real Madrid and Barcelona are among the four clubs that are currently owned by 'Socios'.
Who are Socios?
In 20th century Spain, the football clubs were owned by club members called 'Socios'. Fans used to apply to become a Socio by paying an annual subscription among other eligibility criteria which varied from club to club. This model built a harmonious relationship between the club and its fans because among other benefits it gave a sense of belonging to the fans. In a romantic sense, the club belonged to the fans.
This model, however, was changed when the Spanish government brought the "Law 10/1990". Article 19.1 of this law made it mandatory for professional football clubs to become privately-owned PLCs, from June 1992 onwards. The law created an exception for the clubs that could show that they were turning a profit for the previous five years starting from season 1985/86. This was audited by the LFP (Liga de Fútbol Profesional), La Liga's governing body.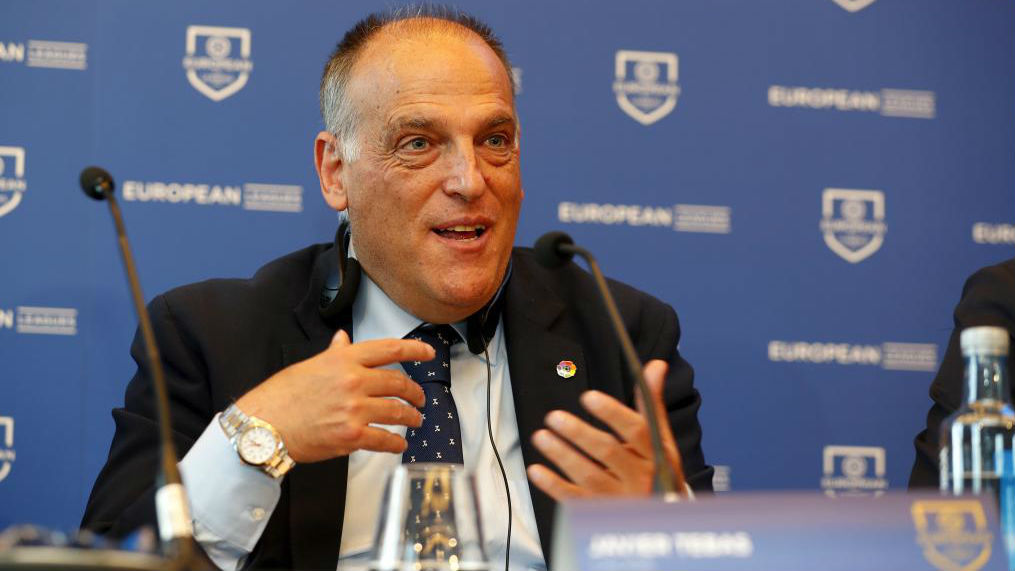 Clubs owned by Socios
Due to the law stated above, only four clubs could continue their operations as member-owned non-profit sports associations. These were – Real Madrid, FC Barcelona, Athletic Bilbao and CA Osasuna. Real Madrid currently has around 91,000 Socios while Barcelona has approximately 1,41,000 Socios.
Although Socios do not have much say in the club's decision-making, they do elect the club's president every four years, which makes sure the President is answerable to them. A recent example of this phenomenon was when Victor Font, Barcelona Socio and a rival to Laporta's presidency, staged a press conference calling out Laporta's lack of planning after becoming president. The president and his/her board members however are independent to take the club's decisions such as transfers, debt management, sponsorship deals, financial loans etc. This can be seen now when Laporta is selling Barcelona's assets, like stake in Barca Studios, Camp Nou's naming rights and a part of its future broadcasting revenues to stabilise the current financial situation of the club.
How are Socio-owned clubs different?

This model does well on the emotional and democratic part of the club-running process, but isn't deemed financially viable.
DEMOCRATIC
The presidential elections which occur every four years are a chance for both the Socios and the aspiring candidates to take the club in the direction they want. The elections are done through a ballot system. While one can't deny that democracies also have flaws, it still provides scope for course correction that monarchies don't. A team like Manchester United will always be in the hands of Glazers unless they decide to sell. However, Barcelona ousted Bartomeu and elected Laporta when Bartomeu's reign sent the club into financial tatters. It's clear to see who's the merrier fanbase these days.
🗳 Barça players have been submitting their votes at the club's presidential elections today!

[📸 @FCBarcelona] pic.twitter.com/2bA12FDaLt

— Blaugranagram (@Blaugranagram) March 7, 2021
FINANCE
Socio-run clubs are not financially independent and cannot raise capital through public/private investment or floatation of shares on the stock market to fund player purchases and club operations, and are solely dependent on the club's self-generated revenue through TV broadcasting rights, tickets and merchandise sale, transfers and sponsorship deals.
The lack of investor/shareholder scrutiny makes it mighty difficult to ensure financial fair practices and financial responsibilities.
The combined debt of Barcelona and Real Madrid is around €2 BILLION.

Talk of signing Mbappe and Haaland was always irresponsible. Even the Super League would have been a sticking plaster are best.

These clubs are in major difficulty and the ESL was a Hail Mary.

— Robin Bairner (@RBairner) April 21, 2021
The recent debt figures of both Barcelona and Real Madrid point fingers towards the century-old models. Both clubs, despite being the two highest-grossing clubs in the world owe a combined figure of nearly €2 billion in debts. This was one of the major reasons why the two clubs wanted the European Super League to get going.
The Socio's nevertheless are proud of their historical and cultural method of running clubs as it binds them together.