One of the brightest talents in Manchester United's youth system is Hannibal Mejbri. The extremely talented midfielder is still only 19 and has an extremely bright future ahead of him. Mejbri made his Premier League debut in 2021, and his battling display against Liverpool as a part of a dispirited United side earned him rave reviews.
View this post on Instagram
Given how widespread the problems with the Red Devils' current midfield is, Mejbri could be the wildcard solution. He has pace, and intelligence and is not afraid of the limelight. Like Alejandro Garnacho, Toby Collyer, and Kobbie Mainoo, Mejbri could be a superstar soon.
However, with United looking to buy more first-team-ready midfielders, Mejbri is set to depart on loan to Championship side Birmingham. Moreover, the willingness of United to sell PL-ready James Garner, and loaning Mejbri means that the Frenkie de Jong transfer saga could be coming to an end.
Also read: Starring at Birmingham, following in his brother's footsteps, Jobe Bellingham
Mejbri had a starring role in the FIFA Arab Cup in 2021, picking up two man-of-the-match honours as Tunisia reached the final. He is certainly one to watch out for in the coming years.
In that regard, FootTheBall lists the top facts regarding Hannibal Mejbri that many people may not know.
1. Growing up in a big family
Hannibal Mejbri was born in Ivry-sur-Seine, France, and grew up with his parents, two brothers, and a sister. Mejbri was the youngest in the family and was punished the most often, he admits.
His parents were also very close to home, with his father Lofti being a teacher and his mother being a former physiotherapist. This kind of closeness and bonding between the family helped is evident as his family comes to see his games often, especially on the national stage.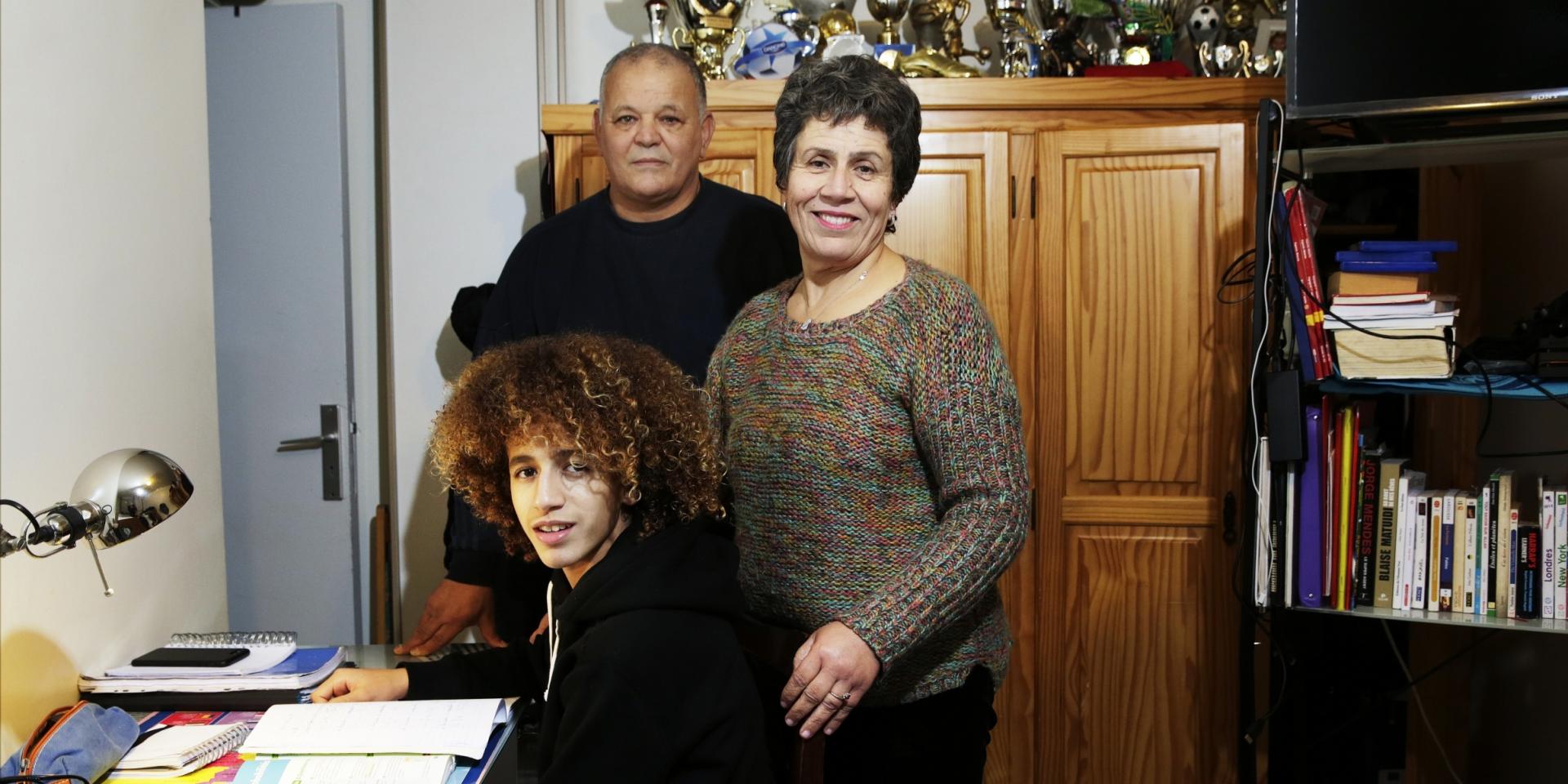 2. A great student…in school
Mejbri shyly admits that he was "ahead of the others" in school. He had learned to write and count quicker than others but as he grew, balancing school and football got tougher. Eventually, he had to stop school after a certain point and decided to focus entirely on football. Mejbri switched to distance learning education regarding languages while continuing to play football.
3. Started his football career as a mascot
It is true! Mejbri used to follow his older brother to football games and be the team's mascot. From a very early age, Mejbri had set his mind on playing as much as possible.
That was helped by the fact that his brother would be attending just as many matches too. However, it was not his only passion as Mejbri was also put into swimming and chess to increase his mental fortitude. Therefore, it is no surprise that his incredible in-game play is so well-thought-out.
View this post on Instagram
4. Dr Mejbri, anyone?
If not football, what could Hannibal Mejrbi be doing? Well, according to his father, Mejbri would have become a doctor or a lawyer. That is why his parents had been so intent on making sure that Mejbri got the best education possible. Mejrbi was made well aware of how there is a life outside of football. His father had always had Mejbri's best interests at heart and wanted to protect him at an early age.
5. Hair is the first love
The first thing that anybody notices about Mejbri is his curly hair. The player himself is extremely fond of it, having had the haircut since his early years. Mejbri has never cut his hair and calls his hairstyle "beautiful." There are no intentions of cutting it short, and Mejbri's hair is the most important aspect of his appearance.
View this post on Instagram
He knows the importance of a unique image, though there have been some taunts. In a FA Youth Cup match against Leeds, the opposition fans jeered him with chants of "Tahiti Bob" from The Simpsons. However, Mejbri had the last laugh as Manchester United won the game over The Peacocks.
6. Zidane and Ben Arfa as inspirations
Though he does not have any singular favourite player, Mejbri focuses on players who have made teams better. Zinedine Zidane was one of the most legendary players who could turn games around singlehandedly. Hatem Ben Arfa was one the most clever and trickiest players who had moments of immense genius. Mejbri wants to be that sort of player who is remembered for making his team perform superbly regularly.
7. Wants to inspire youngsters from Tunisia
Mejbri's decision to represent Tunisia over his birth country France surprised a lot of people. He had already played for the French U16s and U17s. However, there was never a doubt on the part of the youngster who is always overwhelmed with the support. Moreover, Mejbri hopes that his decision will allow other children playing football to be true to their roots.
Granted, there is not as much glamour in choosing Tunisia as choosing a European country. However, for Mejbri, it was a very personal choice as he was clear about his origins and what he wanted on the international scene.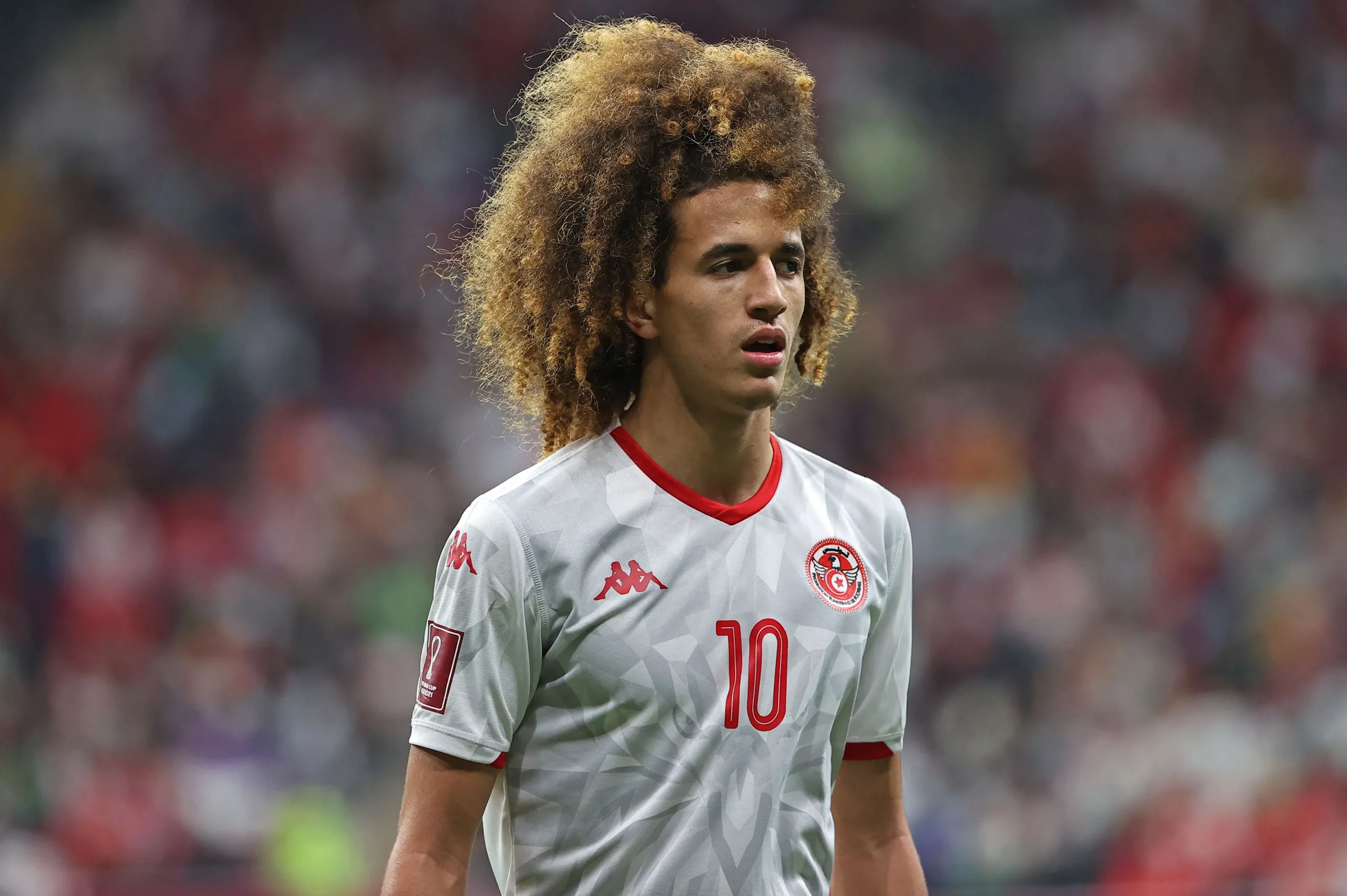 8. Not one but two superpowers
Yes, Hannibal Mejbri wishes for two superpowers that he loves. The first is, of course, being invisible. The life of a football is sometimes too overpowering and filled with pressure. So, he would have escaped the public's gaze. The second wish is to fly and that seems obvious too, given how quickly one can travel and reach places.
9. Dreams in football and outside
Hannibal Mejbri dreams of many things. His first and foremost is to have some great records in football. However, what is very impressive to see is how he thinks of the world too. Mejbri wants to improve the living conditions of people, especially in Africa, and make sure that he can do his part. This kind of personality helps in shaping his game further by having a strong sense of what's right and wrong.
A young Tunisian fan giving Hannibal Mejbri some flowers after his first training session with Tunisia 🌹❤️ pic.twitter.com/NgyjvdrjPT

— United Zone (@ManUnitedZone_) June 5, 2021
10. French connection helped in United move
Manchester United have several youngsters brimming with talent in their academies. Garnacho, Collyer, and Mainoo are some of the popular names, but Mejbri's switch to Old Trafford was thanks in part to another player. Noam Emeram, who United signed in 2019, spoke highly of the club and environment which convinced Mejbri that he was taking the right step.
This could benefit both parties massively as United gained another jewel while Mejbri can blossom with his progress.