The transfer deadline day is on. Phones are ringing, agents are hustling endlessly, players and managers have an eye on the clock. The drama that happens during the last 24 hours of the transfer window is always special. The transfers on deadline day can either be masterstrokes or utter disasters.
The deadline day can either be the conclusion to protracted summer sagas or even deals that happens in less than hours or even deals born out of desperation. These deadline signings would either take time to adjust with the new team or hit the ground running as the season has already begun by then.
As we are in the thick of another deadline day, FootTheBall looks at some of the best deadline transfers ever done in the history of football.
10) ZLATAN IBRAHIMOVIC
(AJAX TO JUVENTUS)
In the glorious career of Ibrahimovic, there are many spectacular goals. But one couldn't forget the one he scored at Ajax in his final game. Zlatan received the ball in the middle of the opposition's half and dribbled towards the goal with a series of feints and fake turns. He sat up defenders and emphatically slotted it past the 'keeper. This goal drew interest from Juventus and Zlatan made the move on the deadline day in 2004.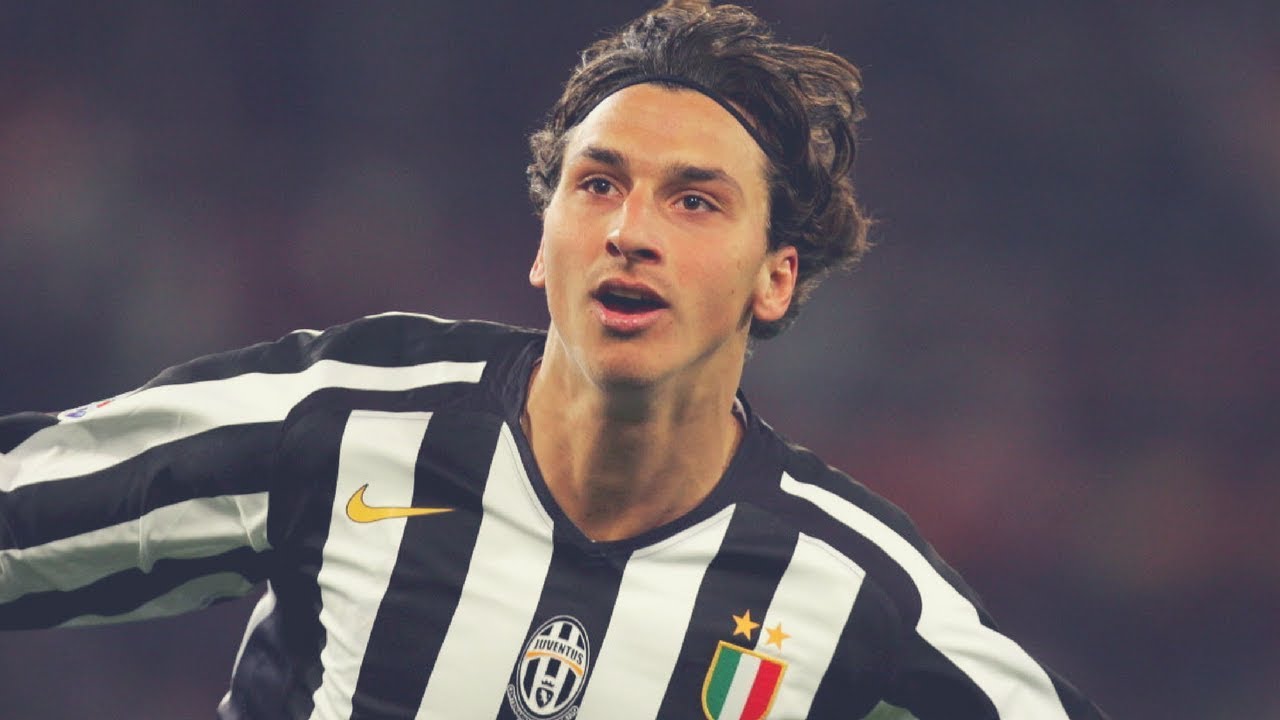 Zlatan arguably went on to become one of the best players of his generation. At Juventus, he enjoyed a splendid debut season with goals and the Scudetto title. As seasons passed, he was turned into a wide forward and his goal output decreased. Following the verdict of a scandal, Juventus were relegated to Serie-B which prompted Zlatan and a host of other stars to leave Turin.
9) DIMITAR BERBATOV
(TOTTENHAM TO MANCHESTER UNITED)
The innovator of the famous Berba Spin, Berbatov was one of the classiest players to play in the Premier League. The Bulgarian maverick striker impressed for Tottenham and was wanted by Sir Alex Ferguson and was signed on the deadline day in 2008. Berbatov was a versatile player and highly skilled player a new dimension to United.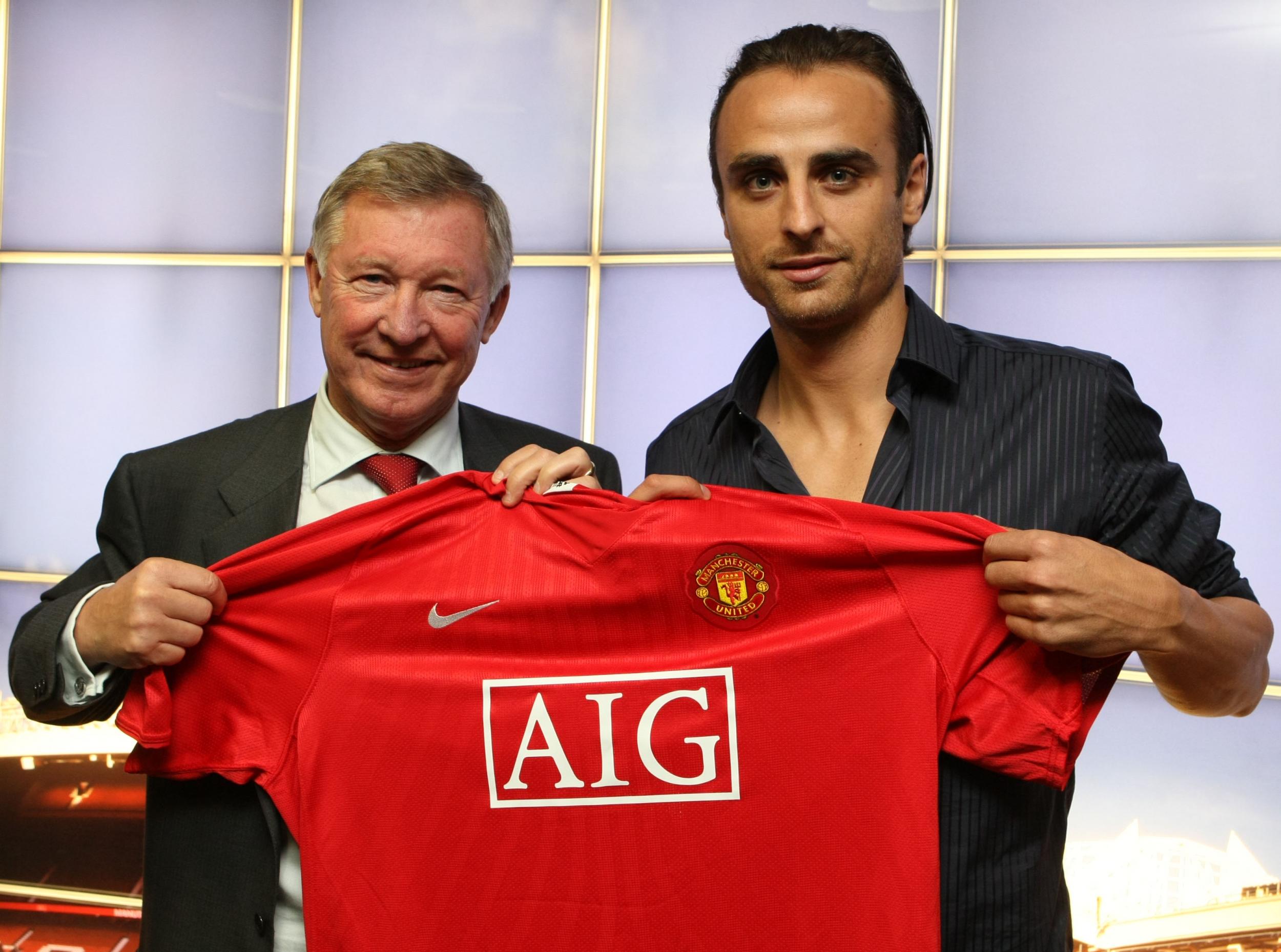 He knew he had to play backup to the fearsome attack of Manchester United. The Red Devils had Rooney, Ronaldo and Tevez and it was tough displacing them. Yet, Berbatov performed admirably whenever he was called upon. A hattrick against arch-rivals Liverpool sealed him a place in the United folklore. A two-timer leaguer winner with United, Berbatov left for Fulham in 2012 for regular game time.
The ten most expensive Brazilian player signings in football history
8) CARLOS TEVEZ AND JAVIER MASHERANO
(CORINTHIANS TO WEST HAM)
After a shocking turn of events, The Argentine duo of Mascherano and Tevez ended up at West Ham United. The transfer was a controversial one as both the players were owned by Media Sports Investments. The media giant owned a 51% stake in Corinthians and were involved in all transfer decisions. A deal in secrecy was reached with the Hammers and they were announced together on the deadline day in 2006.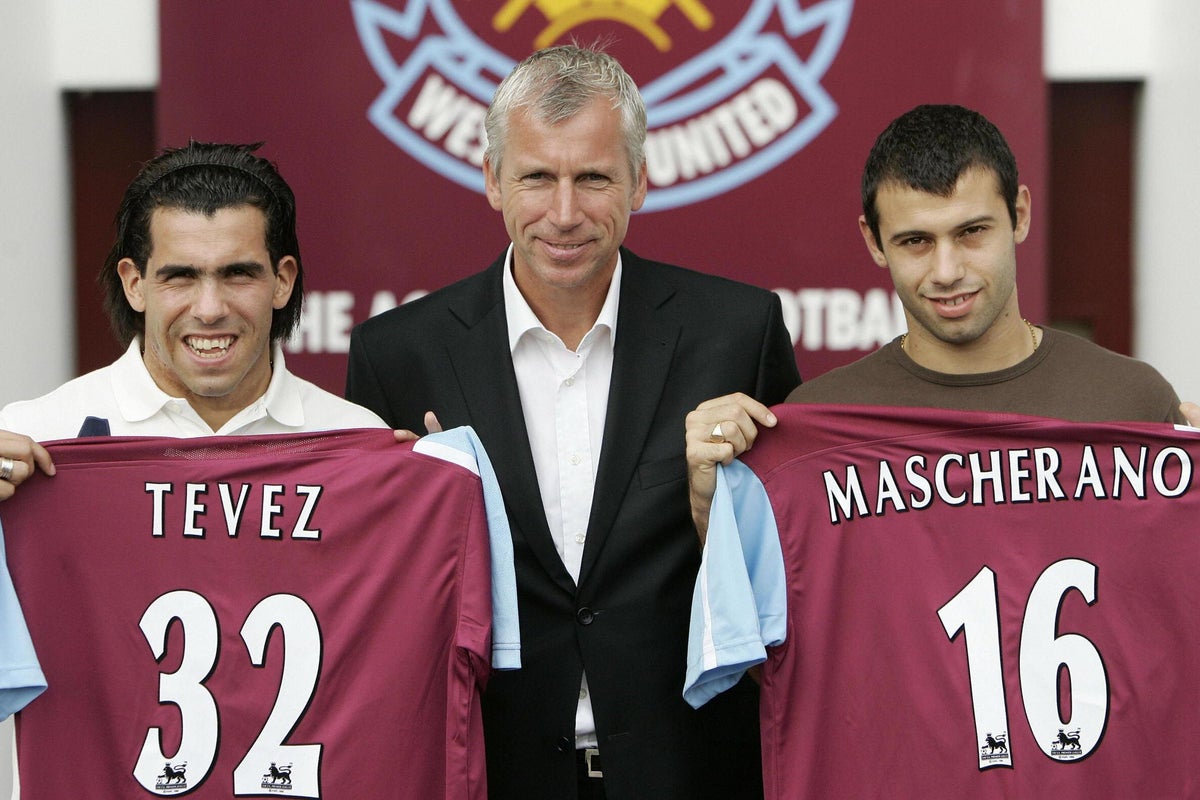 The players enjoyed a short and sweet spell at Boleyn Ground as manager Alan Pardew coached them wonderfully. Carlos Tevez impressed everyone with his goals and secured a move to Manchester United in 2007. Javier Mascherano was sublime in the middle of the park and left for Liverpool in the winter window in 2008. To prevent further controversial moves, third-party ownership of players was banned in 2015.
7) RONALDO NAZARIO
(INTER TO REAL MADRID)
Dubbed O Fenomeno, the Brazilian striker was a force of nature. He left Inter after a five-year stay to Real Madrid for a then-world-record fee on the deadline day in 2002. Ronaldo then joined the Dutch legend Johann Cryuff as the only player to break the world record transfer fee twice. The move gained prominence due to Ronaldo's Barcelona links. He plied his trade for Barcelona for a single season.
On this day in 2002, Ronaldo Nazário made his Real Madrid debut vs. Alaves.

63': Substituted on
64': Scored his first Madrid goal

That year, he went onto win:

• FIFA World Player of the Year
• Onze d'Or
• Ballon d'Or

O Fenômeno pic.twitter.com/gwvUqwLjeN

— FourFourTweet (@FourFourTweet) October 5, 2018
Ronaldo joined the Galacticos at Real Madrid that included Zinedine Zidane, Luis Figo and David Beckham. The Brazilian striker droved the Madrid giants to a league title, UEFA Super Cup and the International Cup. A phenomenal season ended with him winning the Ballon d'Or in 2002 for the second time in his career. Ronaldo at times struggled due to injuries. Despite injuries, he conquered the world making it scary to imagine what an injury-free Ronaldo could've achieved.
6) MESUT OZIL
(REAL MADRID TO ARSENAL)
An elegant player and unplayable on his day, Ozil became one of the best number 10s in the history of the Premier League. When Arsenal pulled off his signing from Real Madrid on the deadline day of 2013, bigger things were expected. Ozil was an artist on the ball and enjoyed tremendous success on the pitch under Arsene Wenger. He found the killer pass nonchalantly registered almost 80 assists in the league.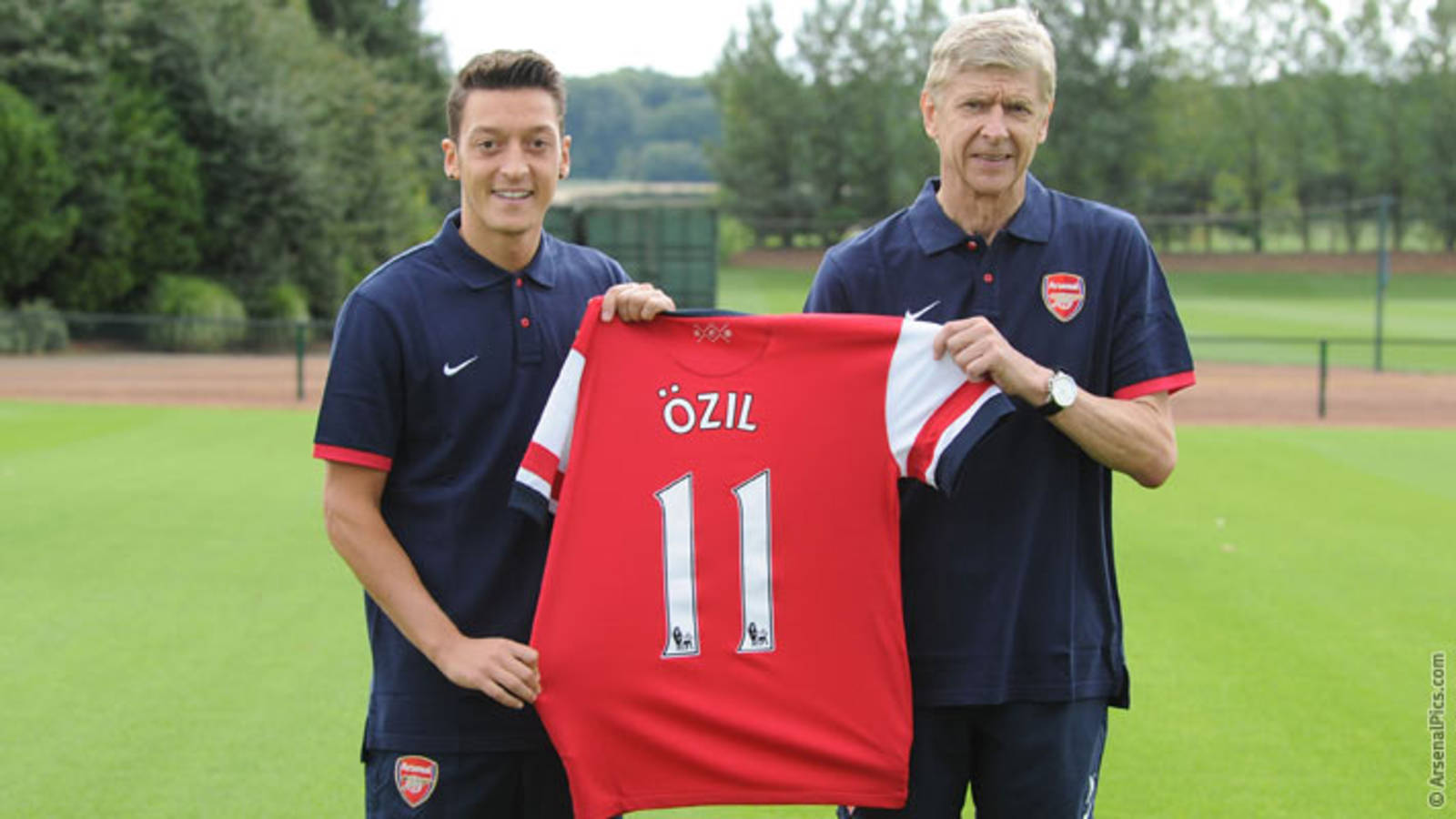 Ozil, unfortunately, lost his way at Arsenal after Wenger. As the game evolved, Ozil's elegance was being looked at as a defensive liability. The game went through him at times and he slowly regressed. He failed to win over Unai Emery and Mikel Arteta and was frozen out of the squad during the last two years. He terminated his contract and left for Fenerbahce on a free transfer.
The ten most expensive Spanish player signings in football history 
5) ASHLEY COLE
(ARSENAL TO CHELSEA)
Ashley Cole crossed the red line in London as he joined Chelsea from Arsenal on deadline day in 2006. The English man often regarded as the best left-back in the history of the league made this move to challenge for trophies. This led Arsenal fans to dub him Cashley Cole as they thought he left for financial reasons. He joined Jose Mourinho's Chelsea amidst the growing rivalry between Mourinho and Arsene Wenger.
🔵 On this day in 2006, Chelsea signed Ashley Cole…

🏆 Champions League
🏆 Premier League
🏆 4x FA Cup
🏆 League Cup
🏆 Europa League

The best left-back in Premier League history? pic.twitter.com/pJRVzu9Yj5

— William Hill (@WilliamHill) August 31, 2021
Cole became a key part of Chelsea's defence that won back-to-back league titles. He formed a super bond with John Terry and Petr Cech at Stamford Bridge. Cole realized his world-class talents under Mourinho and helped Chelsea become an elite club. With him, the London derbies between Arsenal and Chelsea were always feisty affairs.
4) GARETH BALE
(TOTTENHAM TO REAL MADRID)
Very few United Kingdom players succeeded overseas. Gareth Bale joined that elite list after securing a move to Real Madrid from Tottenham Hotspurs for a world-record fee. The Welsh international was sensational in the Premier League and became the then world record signing with the deal amounting to approximately €100 million. He moved on the deadline day to Madrid in 2013.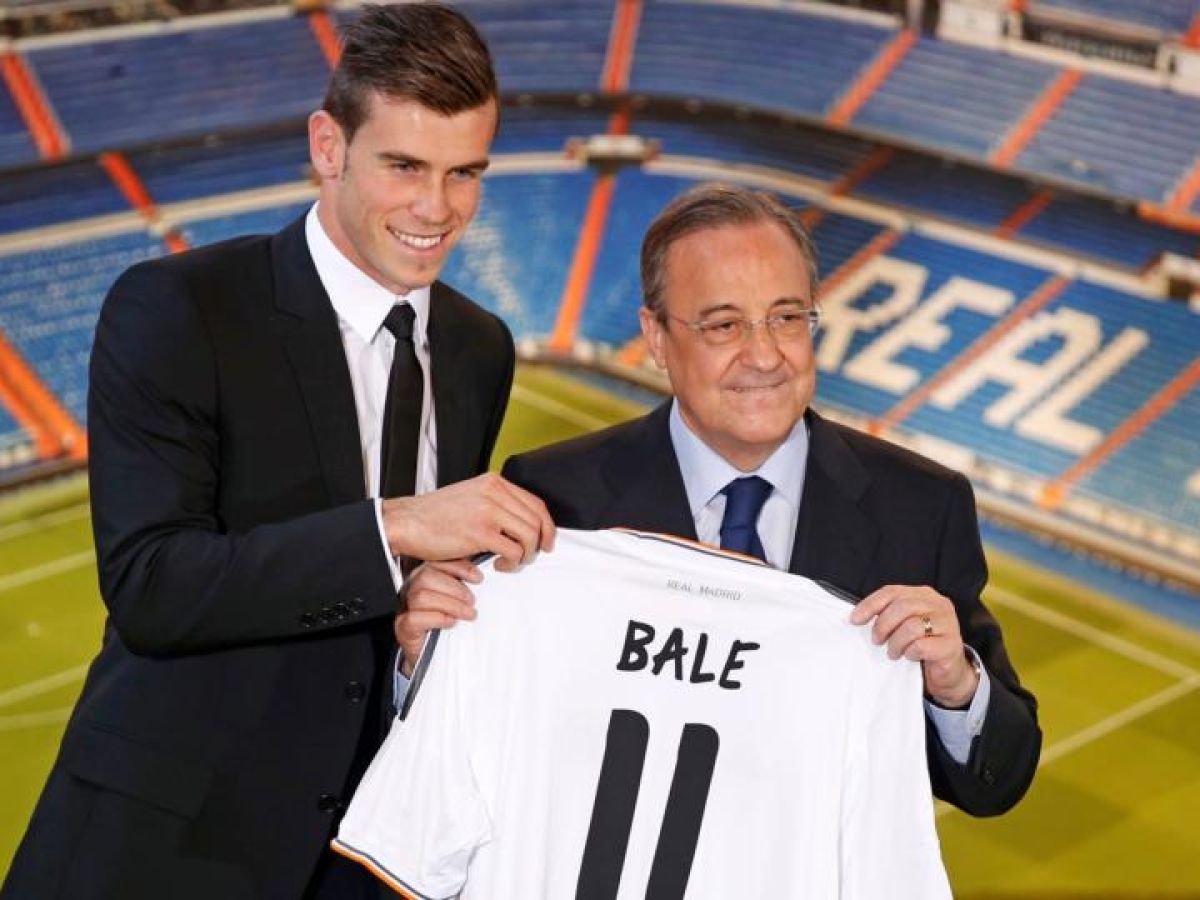 The left-back turned winger added a new dimension to the Los Blancos attack and formed the first trident BBC (Bale-Benzema-Cristiano). Bale became the first Welshman to score in a Champions League final as his goal won Real Madrid the La Decima in 2014. He had another iconic overhead kick against Liverpool in the final of 2018 as Real Madrid completed a historic three-peat. Bale since then left Madrid on a loan to get back match fitness for Euros and returned this season sharply.
3) LUIS SUAREZ
(AJAX TO LIVERPOOL)
The South American flair of a young Luis Suarez was sweeping the Netherlands apart. The Uruguayan striker had the finishing ability from the top shelf and world-class passing for a striker. Liverpool admired him for a long time but pounced in the winter window of 2011. The Merseysiders had to sell Fernando Torres to Chelsea and lined up Luis Suarez for around €25 million. Suarez deal was finalized on the deadline day during the winter window in 2011.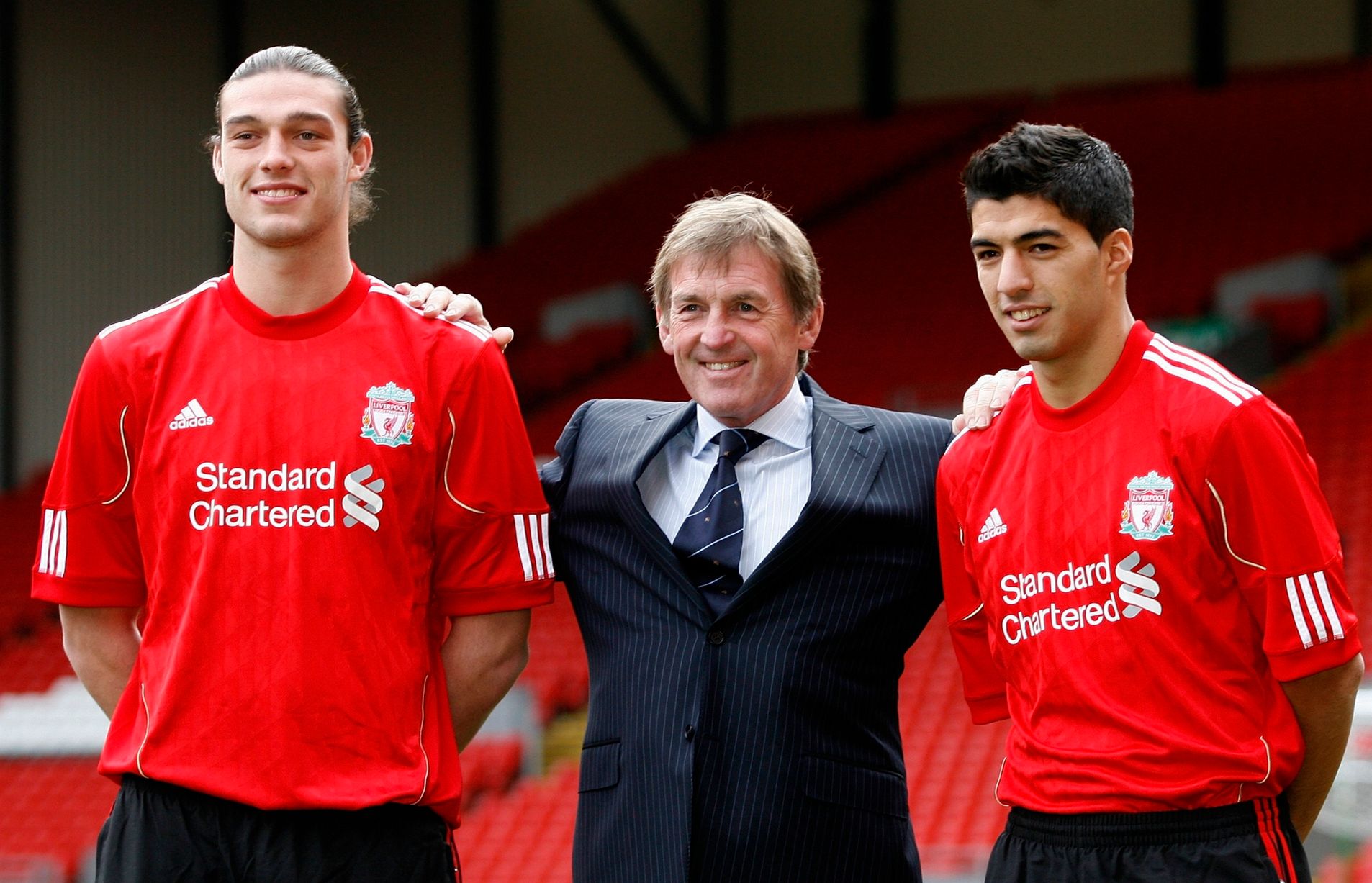 Luis Suarez lit up Anfield with his heroics and constant goals in front of the Kop. He won the EFL Cup in his first season on Merseyside. Despite staying at Anfield for only two and half years, he is considered one of the best players in the Premier League. Right from simple tap ins to sensational free-kicks, Suarez did everything. He came close to winning the title in 2014 only to be pipped by Manchester City. He left Liverpool for Barcelona in 2014.
Ten best players to come out of Ajax academy
2) SERGIO RAMOS
(SEVILLA TO REAL MADRID)
In a move that created shockwaves around Seville, Sergio Ramos joined Real Madrid on the deadline day in 2005. The young defender then became the most expensive defender in Spanish history. Ramos, who was a right back at that time, was tipped to have great success in the Spanish capital. But to everyone's surprise, what came out of this move was unfathomable.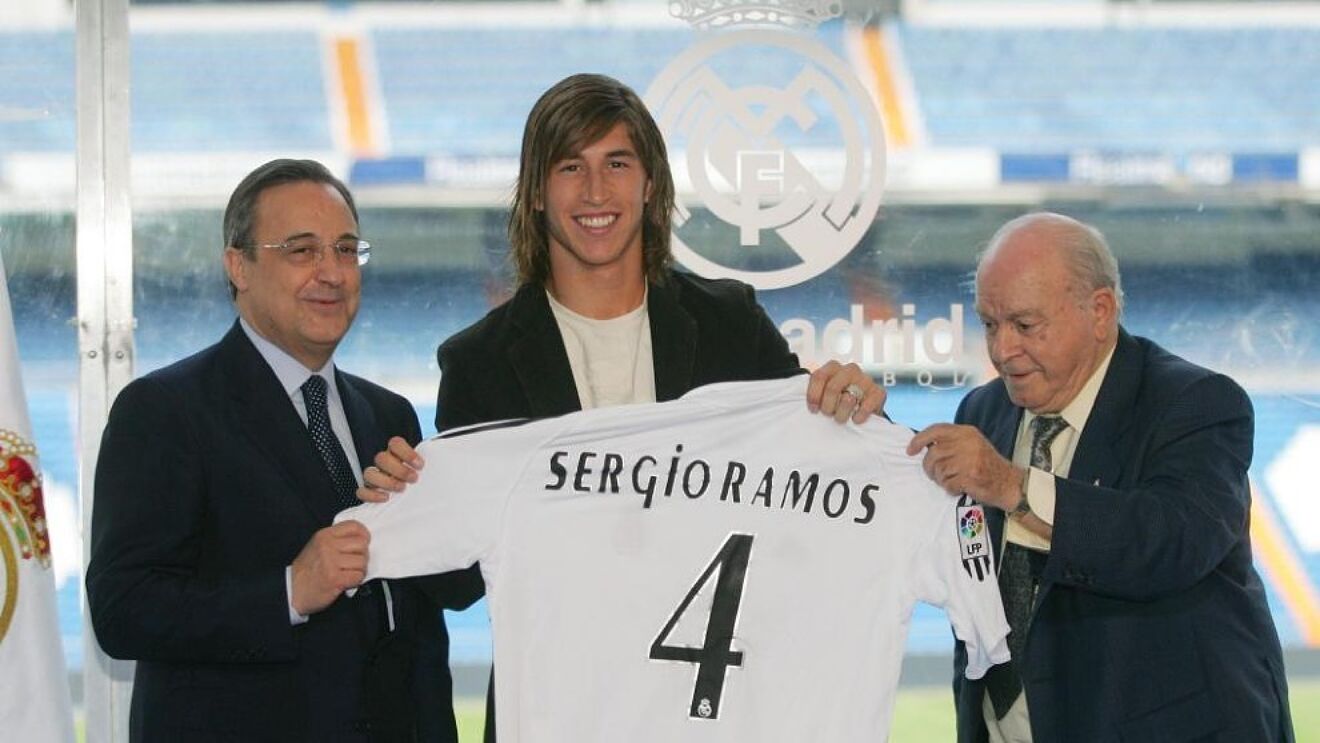 Converted to a centre-back at Santiago Bernabeu, Ramos became one of the best centre-backs in the history of the game. A legendary defender in his own right, he was also a leader on the pitch and captained Real Madrid to glory many times. He won four Champions League with the Los Blancos and is best known for his equaliser against Atletico Madrid en route to the La Decima.
After a glorious sixteen-year stay, Ramos left Real to play with Messi at PSG.
1) WAYNE ROONEY
(EVERTON TO MANCHESTER UNITED)
After a sublime Euro 2004, Everton striker Wayne Rooney was the heartthrob of England. The eighteen-year-old wanted to move to a big club to win trophies. Everton were initially hesitant but submitted to Rooney's desperation. Manchester United beat tough competition from Chelsea to secure Rooney's signature. The Red Devils signed him for a whopping €39 million on the last day of the transfer window.
📅 17 Years Ago Today:

✍️ @WayneRooney joined @ManUtd from Everton.

🏟️ 559 Games
⚽ 253 Goals
🎯 146 Assists

5🏆🏴󠁧󠁢󠁥󠁮󠁧󠁿PL
4🏆🏴󠁧󠁢󠁥󠁮󠁧󠁿League Cup
4🏆🏴󠁧󠁢󠁥󠁮󠁧󠁿Community Shield
1🏆🇪🇺UCL
1🏆🇪🇺UEL
1🏆🏴󠁧󠁢󠁥󠁮󠁧󠁿FA Cup
1🏆🌍CWC

✅ @ManUtd's all-time top goalscorer.

🙌 Legend! pic.twitter.com/Z6LlpdWgUo

— SPORF (@Sporf) August 31, 2021
The rest as they say was history. Rooney was a fantastic striker for United and is their record goalscorer with 253 goals, amassed in 559 games. Rooney left United as a club legend back to Everton after winning all there was to be won. He was an icon for the modern generation with his style and flair. What looked like a gamble for Sir Alex Ferguson in 2004 paid handsome dividends in the future.