Stefan Szymanski and Simon Kuper's Why England Lose: And Other Curious Football Phenomena Explained, which also was published as Soccernomics for an American audience, had a go at an explanation. Their prediction of the rise of the US, Japan, Australia, Turkey and even Iraq looks more than a little odd in 2014.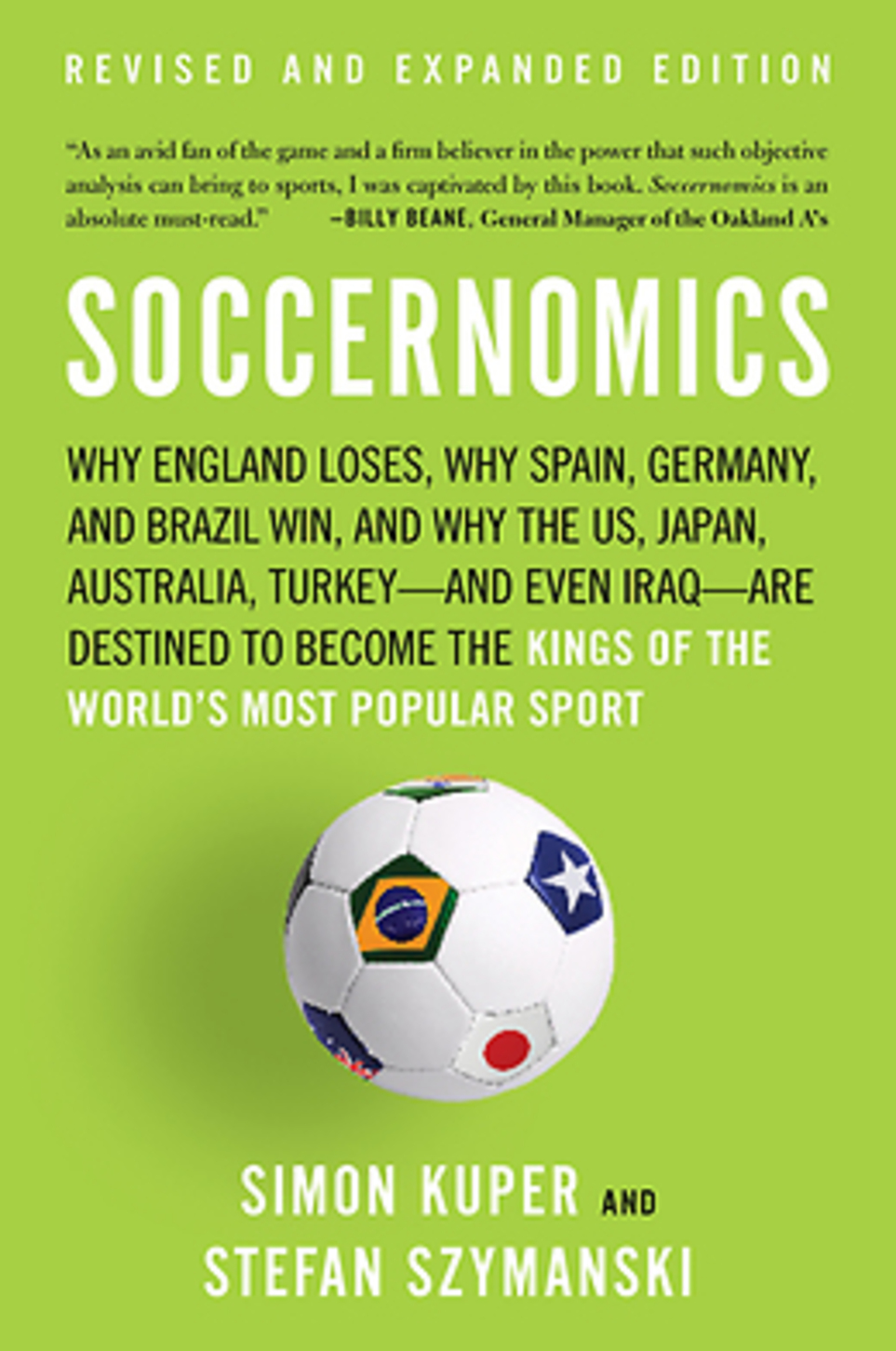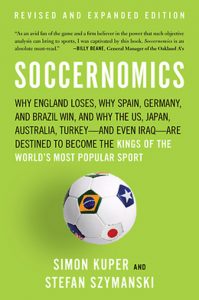 Iraq did win the Asian Cup in 2007, much to the delight of everyone except Australian prime minister John Howard, who had planned to be in Jakarta on the day to be present when the trophy was handed over to the Australian team. However, Australia lost to Japan in a quarter-final.
Chris Anderson and David Sally's The Numbers Game: Why Everything You Know About Football Is Wrong applies more statistical analysis to account for success in football. Their conclusion that chance has a far higher place in the outcome of football matches than in most other international sports will not come as a surprise to dyed-in-the-wool football fans.
David Winner's Brilliant Orange attributed Dutch success to peculiar concepts and analysis of space, which they took from their view of their small country and applied to their football. He also suggests that the Dutch had a more argumentative and democratic approach to setting out the game than the conventional autocratic coaching model common in most countries by the 1970s.
Tony Collins takes a longer historical look in Sport in Capitalist Society: A Short History without getting much closer to an answer.
The top capitalist nations – the United States, Japan and Germany – haven't produced a World Cup winner since 1990, while the quasi-capitalist rising powers of China, India, Indonesia and Russia are really quite bad at men's football. Only Russia made it to the tournament in Brazil. It will do better in 2018 when it has home-ground advantage.
Spain's recent (2008–12) success at the World Cup and two European tournaments coincided with its national economy going into freefall. Brazil, Argentina and Uruguay have much better footballing records than their economic capacities predict and their sociopolitical relations are problematic, to say the least.
Most countries, with the exception of Brazil, have very inconsistent records at the highest level in the game if measured in World Cup wins or reaching the knockout stages or even appearances in the finals. What marks out the infrequent success is the emergence of a generation of supremely talented players and often one star player with on- and/or off-field influence.
Between 1924 to 1930, Uruguay dominated football at two Olympic Games and won the first World Cup with a talent pool and organisation that belied a country of only 1.7 million people. A flourishing economy and a highly developed social welfare program underpinned its hosting of the World Cup in 1930.
However, Uruguay ruled itself out of continued recognition by boycotting the subsequent tournaments in 1934 and 1938. When the World Cup was revived in 1950, Uruguay caused the biggest shock by defeating host nation Brazil and winning the tournament. That rankles with Brazilians to this day.
In the post-World War Two period, Hungary won the Olympic title in Helsinki in 1952, was narrowly beaten in the World Cup final by West Germany in 1954 in suspicious circumstances, and was probably forced out of the 1956 Olympics by Soviet intervention – not the tanks in November but by influence on the Hungarian authorities months earlier. Hungary actually beat the USSR in September 1956 in Moscow, the first home defeat the Soviet Union suffered after its 1917 revolution.
The leader of that golden team was Ferenc Puskas, who went on to play for Real Madrid and Spain. Puskas was supported by a brilliant generation of players, including Nandor Hidekuti, Sandor Kocsis and Gyula Grosics.
As Hungary slid away, Brazil in 1958 and 1962 had its first period of dominance with the young Pele and the incomparable Garrincha headlining a stellar generation. Pele recovered from being hacked at by defenders during the 1966 World Cup to help Brazil to victory again in 1970.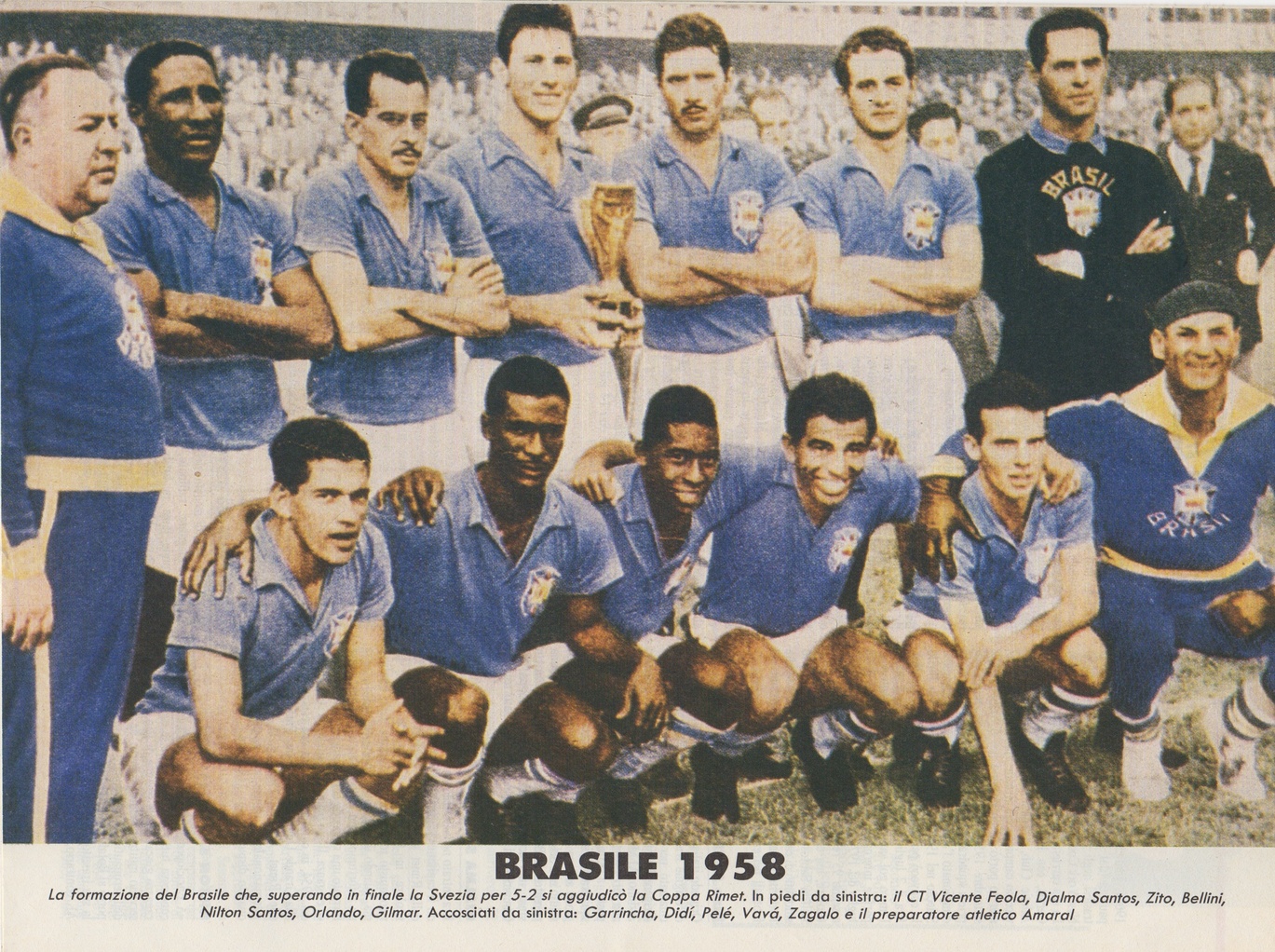 In the 1970s, it was the turn of the Dutch to reach two World Cup finals and lose them both – first to West Germany in 1974 and then to Argentina in 1978. Dutch club sides Ajax, Feyenoord and PSV were starring in European club competitions, providing that superb group of players led by Johan Cruyff.
Argentina without and then with Maradona won the World Cup twice, in 1978 at home and again in 1986, and reached the final in 1990. However, Maradona could not drag his national team out of a tough group in 1994, before being expelled himself for using illicit substances.
The Spanish efflorescence of the years from 2008 to 2012 was also based on two magnificent club sides, Barcelona and Real Madrid. For once, in 2010, the two groups coalesced in the national side while possibly the best player in the two clubs, Lionel Messi, was struggling to make an impact with his national team, Argentina. He has a chance to make amends in 2014.
Some golden generations never quite made it to the top. The Portuguese cohort led by Luis Figo lost a European final to Greece in 2004 and reached the World Cup semi-final in Germany in 2006. Many people consider Brazil's 1982 team one of the best ever, though it failed to win the World Cup.
Australia's own golden generation, with Harry Kewell the star, got out of the group stage in the 2006 World Cup, only to lose to a ten-man Italy by a penalty kick in the last minute in the Round of 16. That both marks the high point of an Australian men's side's achievement at a World Cup and shows how much further we have to go. Let's hope that Ange Postecoglou is about to preside over an even more successful golden generation.
(THE AUTHOR, ROY HAY, IS A HONORARY FELLOW, DEAKIN UNIVERSITY. THIS ARTICLE WAS ORIGINALLY PUBLISHED IN
THE CONVERSATION
.)